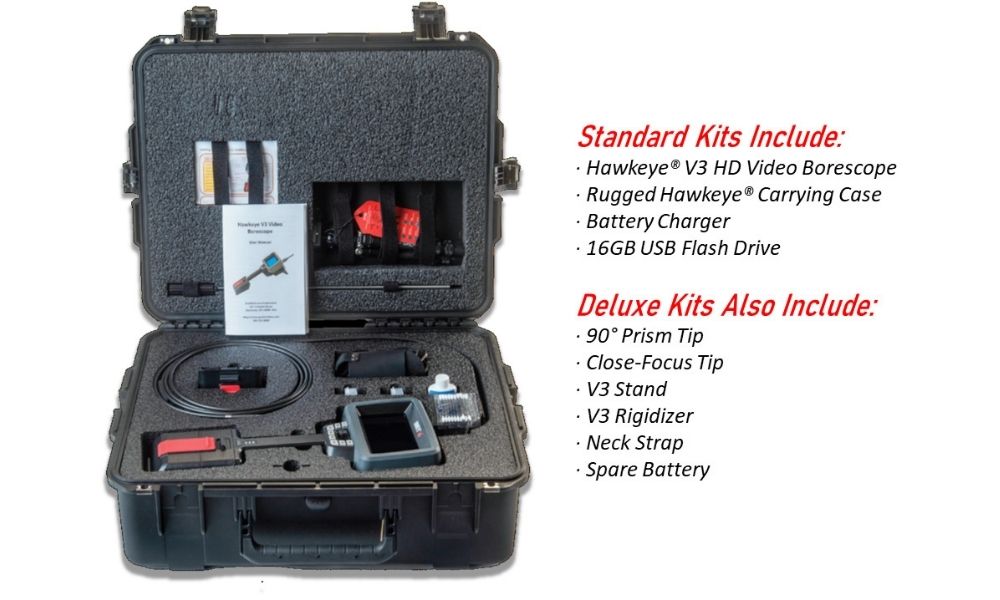 ALEXANDRIA, VA – Videoscopes are fantastic pieces of equipment that help examine the most inaccessible parts of heavy machinery. These tools can reach down into remote areas and record high-resolution images to send back to inspectors to make an accurate diagnosis of machinery issues. So, let's take a quick look at some of the different industries that use videoscopes and get a better idea of all the incredible things these small but mighty tools can do.
Automotive
Videoscopes are incredibly effective inspection tools, especially when examining remote and challenging to reach areas of machinery. So, it should come as no surprise that videoscopes are a favorite in the automotive industry. This love for the tool also stems from its usefulness in every level of automotive work. From part manufacturing and assembly lines down to automotive shops and individual vehicle inspections, videoscopes help automotive professionals investigate and diagnose problems of all kinds quickly and accurately.
Aviation
While there are all different kinds of borescope inspection tools, videoscopes are the most effective in the aviation industry. Whether you're examining fighter drones or commercial planes, working with any aircraft requires regular examinations to ensure that all parts of an airplane are working at their optimal levels.
Furthermore, because these inspections help workers find issues within the aircraft, it also helps keep malfunctions from happening mid-flight, so those on board have the proper protection. Videoscopes are especially crucial in aircraft investigation because of their ability to quickly access the remote areas and relay clear images of that area to inspectors in a prompt and timely manner.
Energy and Power
The energy and power industries also rely on videoscopes to perform thorough and accurate inspections of their most essential equipment. Most often, you'll hear about videoscopes being ideal for inspecting massive machinery like gas turbines. These types of extensive reviews are the most critical to ensuring that our power and energy grids stay intact. Because they have a design that allows them to bend around challenging angles and withstand extreme temperatures, videoscopes are ideal for examining machinery like gas turbines in the energy and power industries.
Videoscopes are incredible inspection tools with features that make them excellent for the examination of heavy machinery. Hopefully, this quick guide provided you with a better understanding of what videoscopes can do and the different industries that use videoscopes.