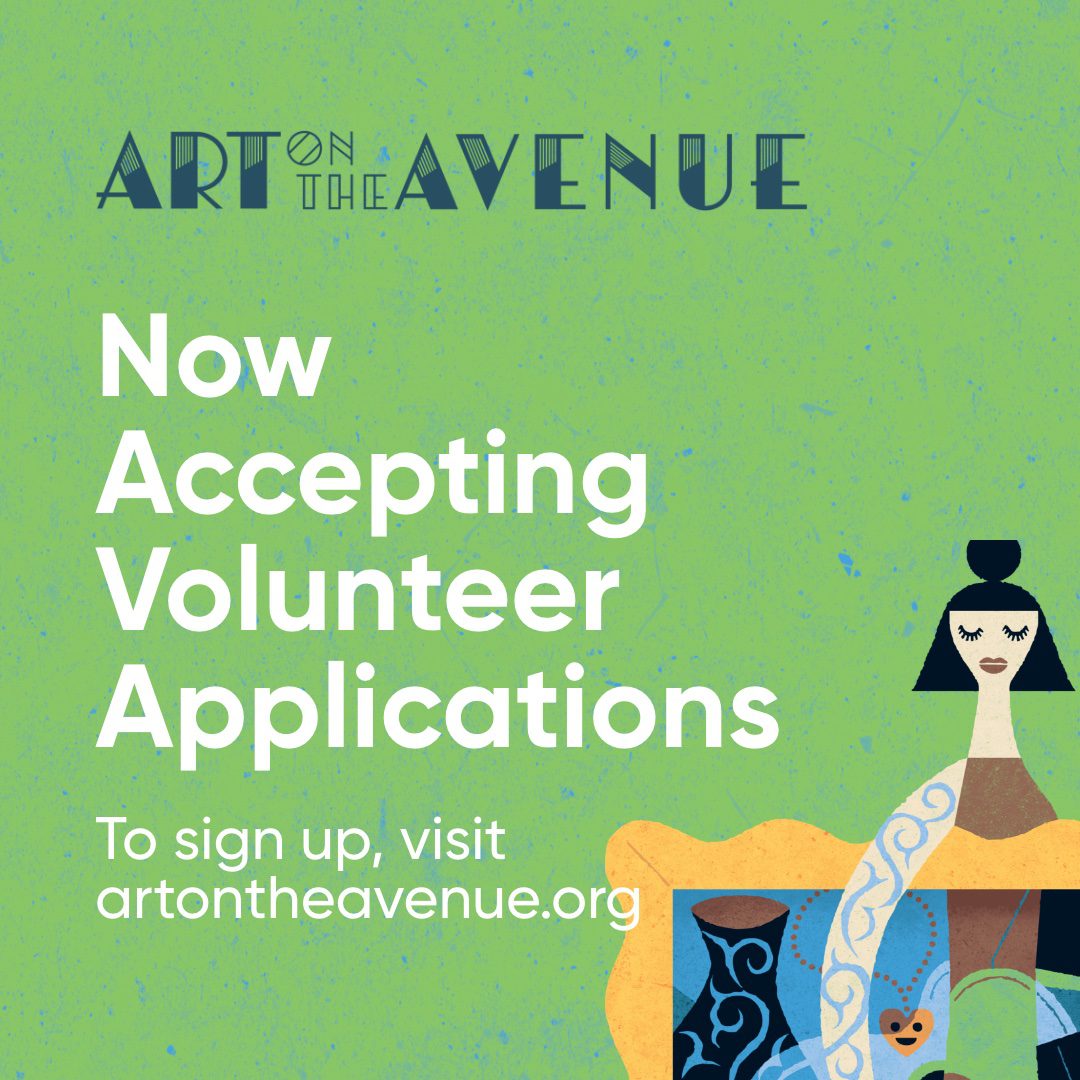 ALEXANDRIA, VA–The beloved Art on the Avenue has returned to the streets! Coming back to Mt. Vernon Avenue in Del Ray on October 2, the first time in over a year, the event is anticipated to be well-attended. High attendance, however, means a high need for volunteers.
"We just received the go-ahead to be in person this year, yay!" exclaims Erin McConnell, Volunteer Coordinator for Art on the Avenue. "And we are in serious need of volunteers to make the festival run."
As an entirely volunteer-run event, Art on the Avenue seeks over 200 volunteers to help with pre-event set up, business set up, monitoring the food court, handing out posters, and more before and throughout the day.
Each volunteer may sign up for a specific position and shift time. The average shift is between 2 and 3 hours; there is no limit to how many hours one can volunteer. "Sign up for what you want to do," encourages McConnell.
If you, your family, friends, or neighbors are interested in volunteering to help Art on the Avenue make its grand return, please click this sign-up link, or visit the Art on the Avenue website. The sign-up link is open until the day of the event.
"The event cannot run without its volunteers," states McConnell, "and we are in our 26th year!" For over a quarter-century, hundreds of dedicated volunteers have helped make Art on the Avenue the masterpiece we all know it to be. If you would like to help carry on this community favored tradition, sign up to volunteer today.