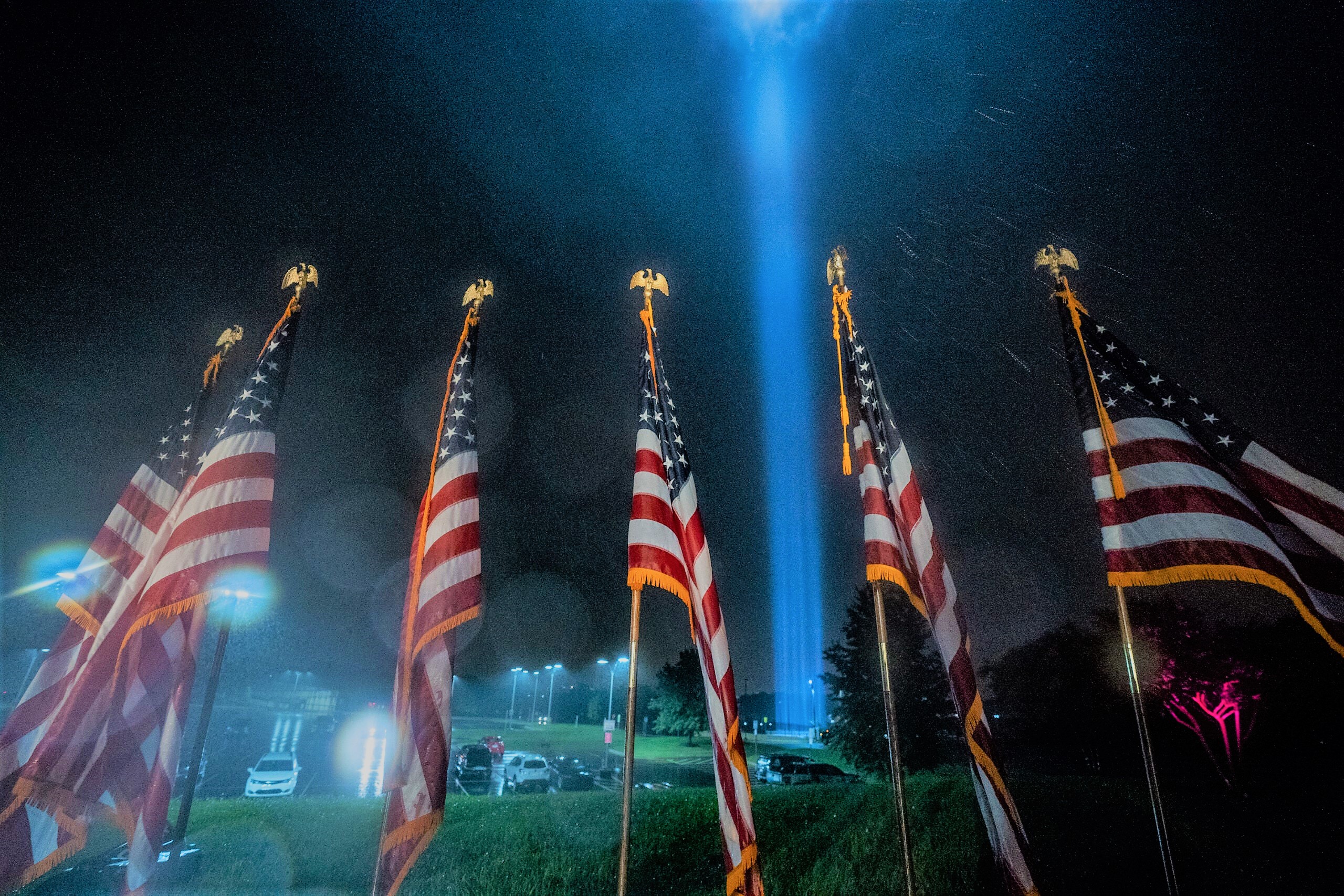 ALEXANDRIA, VA – There is a brilliant blue tower of light in the night sky now through the early morning of September 12, 2021, originating from The Pentagon, honoring those who were killed and injured twenty years ago on 9-11.
The Tunnel to Towers Foundation is responsible for the "Towers of Light" tributes at the Pentagon and Flight 93 memorial in Shanksville, PA to mark the 20th anniversary of September 11, 2001.
The "Towers of Light" at the Pentagon came alive in the night sky of September 9. The lights will be illuminated each night, until the early morning hours on September 12.
What You Should Know
The Pentagon Tower of Light is made up of 44 individual lights.
The Flight 93 Tower of Light is made up of 40 lights to symbolize the 40 passengers and crew who lost their lives on 9/11.
The light beams can reach 18,000 feet into the air on a clear night.
On a clear night, the lights are visible from 60 miles away
"We hope that these lights will remind people not of the darkness of that day, but that light will always conquer the dark. I hope that everyone who sees these lights, which are visible for dozens of miles, will pause to remember what happened on 9/11. For those Americans who are too young to remember, I hope they see this tribute and ask question so they can learn about what happened, and the heroes who lost their lives that day," said Frank Siller, Chairman and CEO of Tunnel to Towers.
This past year, founder Frank Siller visited both of the Washington and Pennsylvania sites as part of his 537-mile NEVER FORGET Walk. This journey started on August 1, with a wreath laying at the pentagon. Siller then to the Flight 93 memorial where he gathered with firefighter around the boulder that marks the site where Flight 93 crashed on 9/11.
"I invited my firefighter buddies to join me, we all had our hands on it and said the Lord's Prayer – I can't even tell you the emotion that came over us,'' said Siller.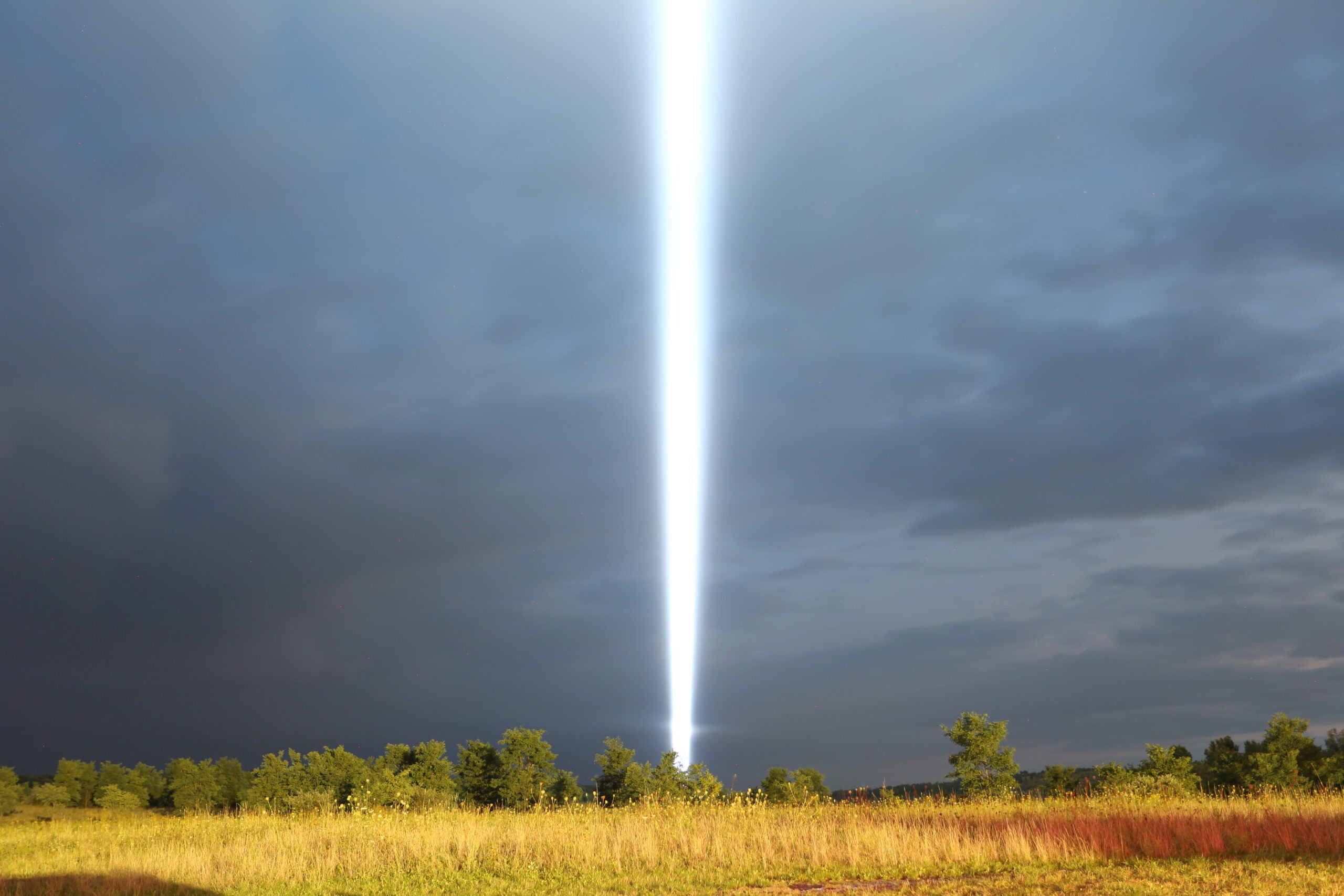 The Tunnel to Towers Foundation is dedicated to honoring the sacrifice of FDNY Firefighter Stephen Siller, who laid down his life to save others on September 11, 2001. For 20 years the Foundation has supported our nation's first responders, veterans, and their families by providing these heroes and the families they leave behind with mortgage-free homes. For more about the Tunnel to Towers Foundation and its commitment to DO GOOD, please visit T2T.org.