School News
Alexandria's Metropolitan School of the Arts
Bringing the best and brightest young performers in their doors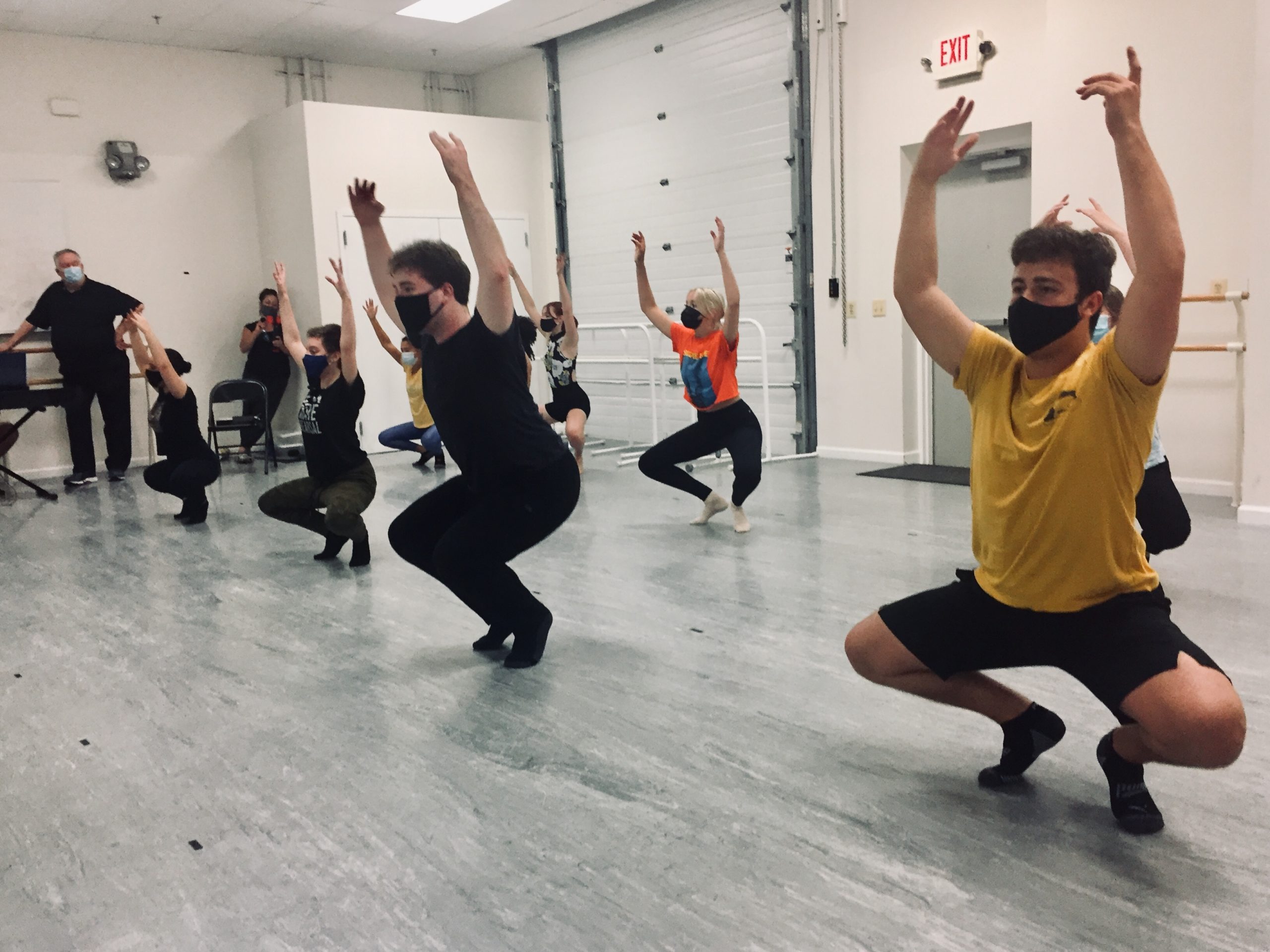 Alexandria, VA – On a Sunday afternoon in a nondescript building in an industrial park in the Kingstowne neighborhood of Alexandria, 11 athleisure-clad teenagers form two lines and are guided through various dance routines executed with astounding precision for kids in their first rehearsal.
Ironically, these young students of the Metropolitan School of the Arts will be performing a musical revue from the songwriting team of John Kander and Fred Ebb, who wrote the lyrics to Chicago and Cabaret. The young performers are having a cabaret of their own, rehearsing for a live show for the first time since the pandemic began.
"It's an opportunity to sing and dance every Sunday," said Sinia Rivera, one of only 23 students enrolled in the Metropolitan School of the Arts full-time. The school is a fully accredited secondary school that caters to kids seeking an intensive performing arts education.
Today's rehearsal debuts MSA's latest program expansion: the Metropolitan Music Theater Company. The audition-only extracurricular program is geared toward giving teenagers live performance opportunities.
"Where we come from [in Bethesda], there aren't any options for a performing arts high school. Duke Ellington is great, but you have to pick your area of concentration. If you want to be an actor, you have to act, and if you want to be a singer, you have to [focus on] singing," said parent liaison Erin McCahill. "They call kids who train in this place triple threats because they train in acting, singing, and dancing."
McCahill said her son Finn (who is in the revue's cast) has known he wanted to pursue a life in the performing arts since kindergarten. He has already been cast in several local productions.
The school offers a full academic curriculum that includes AP classes. Long before the pandemic struck, the school distinguished itself by allowing opportunities for students to switch to online learning should they be cast in a play or film.
The MSA's latest expansion, the Metropolitan Musical Theater Company, is led by the company's co-directors Tom Pedersen and Jen Hopkins, with musician James Woods (an MSA alumnus) assisting with arrangements and piano accompanist. The program is an audition-only extracurricular program geared toward giving teenagers live performance opportunities.
"This is something we have wanted to offer for many years, but we faced significant challenges in creating the Metropolitan Musical Theater Company, including finances, scheduling, and of course, COVID," said Pedersen. The expansion was in planning for two and a half years but was shelved during the pandemic.
The instructors' ease with the students is evident. Pedersen encourages students to ask questions because "there are always 15 ways to explain something." They chat and amuse each other about great theatrical performances they've seen in person or had a hand in during rehearsal. Pedersen says this is to give insight into the business.
"Use us as a resource. The three of us are connected to a large part of the D.C. theatre community, and we are happy to share our knowledge of the history of the business through our own experiences," he tells the students.
Washington D.C. is often ranked in the top five cities in the U.S. for live theater. A 2018 Actors Equity Report found that nearly 1,200 local actors perform and work at 70 theater companies in the Baltimore/Washington area. Throughout a storied career, Pederson has soloed as an operatic singer with various symphony orchestras, served as the music director for several theater companies, and taught at Catholic University, from which he recently retired.
"If anyone told me in my old age, I would be running a musical theater program and teaching at a high school for the performing arts, I would [not believe them], so take it from me, you don't know what you want to be," he advises.
Although MSA has existed since 2001 as a studio offering an after-school curriculum, it only expanded to become a full-time school in 2013. In that time, it has sent students to such prestigious performing arts academies as Boston Conservatory, Carnegie Mellon University, Florida State University, and Julliard.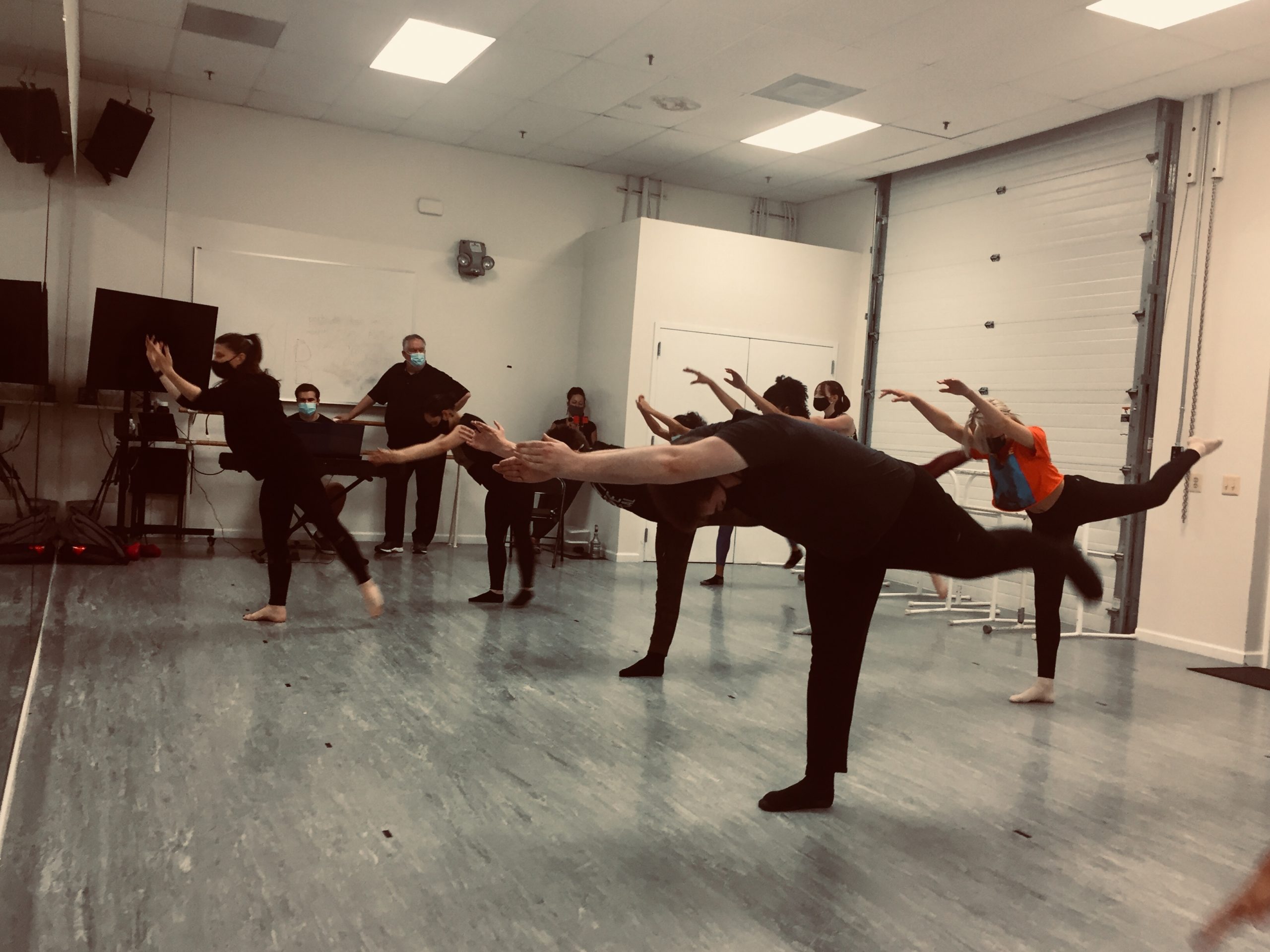 MSA currently serves 300 full and part-time students in secondary, postgraduate, and summer sessions. The studio offers four programs in addition to the Metropolitan Musical Theater Company: Metropolitan Youth Ballet, Metropolitan Youth Tap Ensemble, MetroiMprov (theater improvisation), and iMpulse (jazz dance). All people within the required age range can audition for these programs whether they have experience in the program's studio or the academy.
Whatever the program, the Metropolitan School of the Arts intends to bring the best and brightest performers within their doors. Many of the students here today seem to share in that purpose. "My why is because I love performing, I love getting on stage, and providing the opportunity for people to experience another world for two hours," says performer Katie Bellingham.
The Metropolitan School of Arts is located at 5775 Barclay Drive, Suite 4, in the Kingstowne neighborhood of Alexandria. Their website is metropolitanarts.org. The stage performance of The Music and Lyrics of Kander and Ebb is scheduled for December 12.
ICYMI: Thank You: Derrick and Emma Dockery Recognize Military Families at St. Rita Catholic School