At Z Movies
Filmmakers in Paradise
Despite COVID, It's a LAFF Encore in Middleburg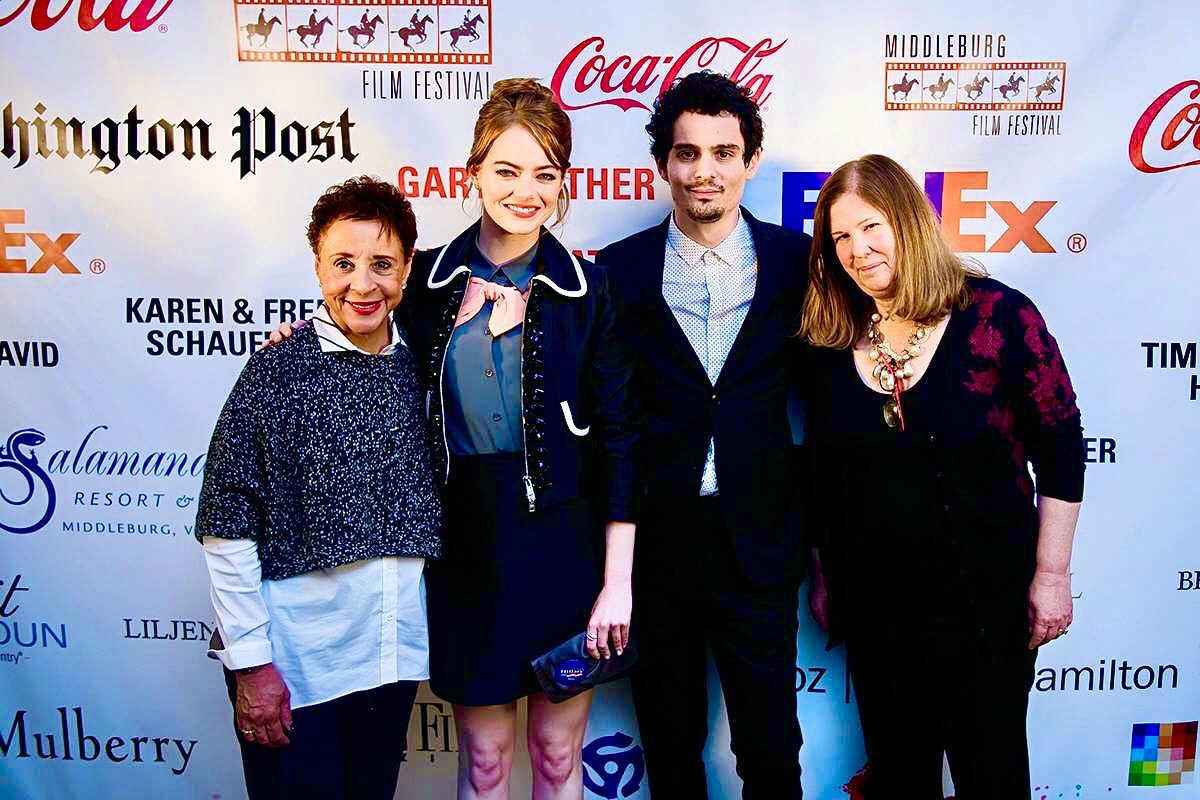 Alexandria, VA – October and fall mean it's time for full-on festival fever: apple, pumpkin, harvest, beer, wine, foliage, and film! With the plethora of streaming and screening options and online film releases gaining momentum and becoming the new cinematic normal amid a return to mandatory masks, the fall cavalcade of film festivals proves to be a welcome break from the home-screen theater.
In the DMV, there's no shortage of celebrations of filmmakers and film arts. Virginia IS for film lovers. The Virginia Film Festival is the state's oldest and largest of all. The October Middleburg Film Festival, now in its 10th year, is the toniest of all, attracting A-list talent, curating films that faithfully predict Oscar accolades.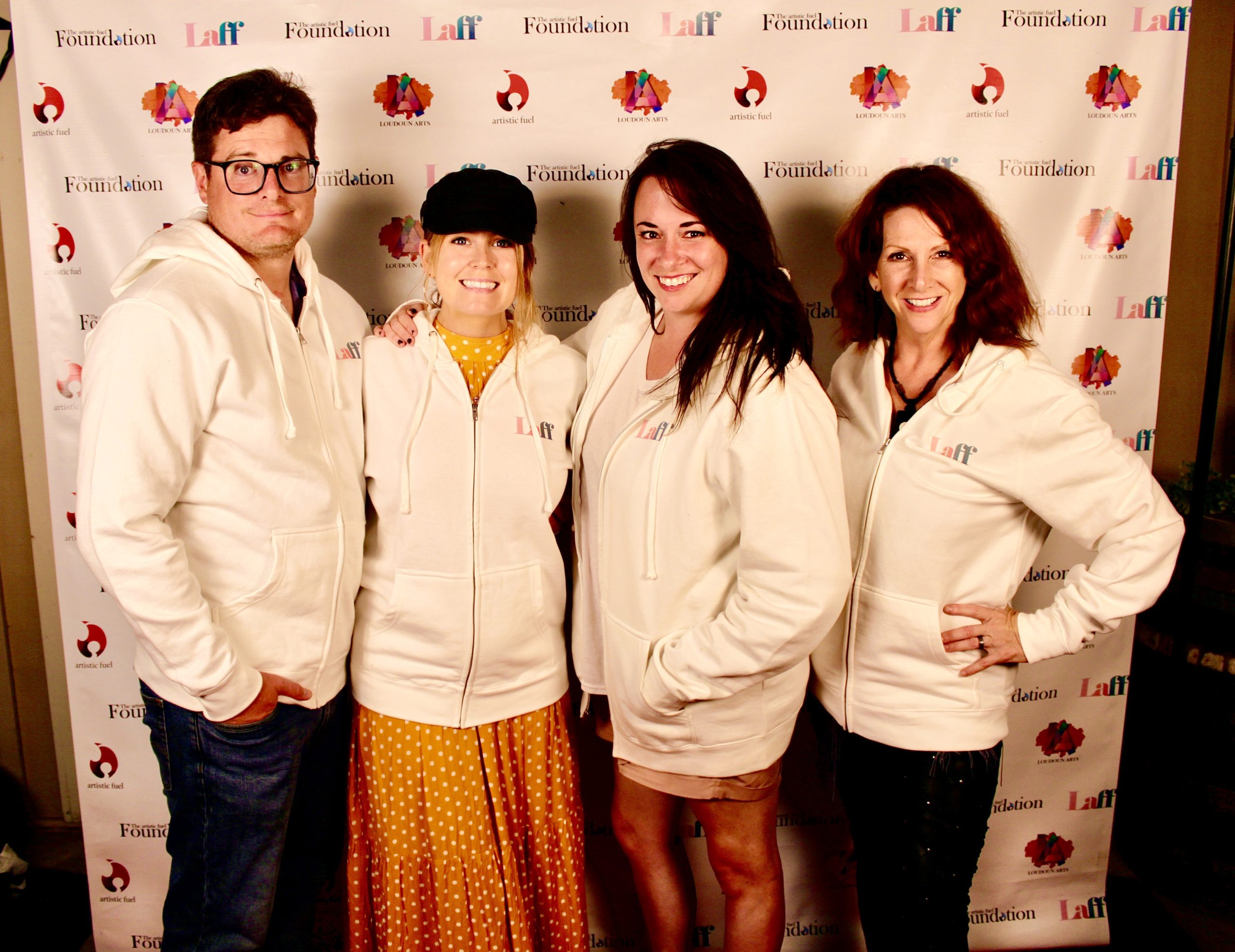 The Alexandria Film Festival, November 10-14, Port City's "homegrown festival," is even older, preceding the Middleburg Festival by five years. The Alexandria Film Festival screens films at the AMC Hoffman 21 and Charles Beatley Library, but in the early years was held at the Athenaeum on Prince Street. The AFF celebrates its 15th anniversary in 2021 by partnering with the Alexandria Symphony Orchestra, performing original works composed to accompany curated films, and the Del Ray Artisans Gallery, where the theme for November is Groovy Movies, curated by DRA and Art League artist Karen Schmitz.
Lesser-known local festivals spotlight student film and independent filmmakers, many with a supportive cause or advocacy bent. At the Washington West Film Festival, whose brand is "Story Can Change the World," every ticket sold is used to create change. It was voted by DMV cinephiles as the #5 film festival in the country.
In 2016, the festival showcased the eventual Best Picture winner, Moonlight. The same year the Middleburg Film Festival screened Best Picture-for-a minute-or-two La La Land during the infamous Bonnie and Clyde Oscar stealing mix-up with Faye Dunaway and Warren Beatty inadvertently announcing the wrong film due to an envelope mishap. Emma Stone, Best Actress Oscar winner in 2017 for her role as Mia Dolan, and La La Land director/screenwriter Damian Chazelle attended the MFF screening with a Q&A session and a star-spangled after soirée.
The newest film festival breaking fab into the DMV is the Loudoun Arts Film Festival, which ran September 10-19 at 50 West Vineyards in Middleburg, just 5.6 miles from the splendid Salamander Spa and Resort, hosts of the MFF. Now in its sophomore year, submissions came from around the globe. Top awards went to filmmakers from Australia, Canada, and New Zealand.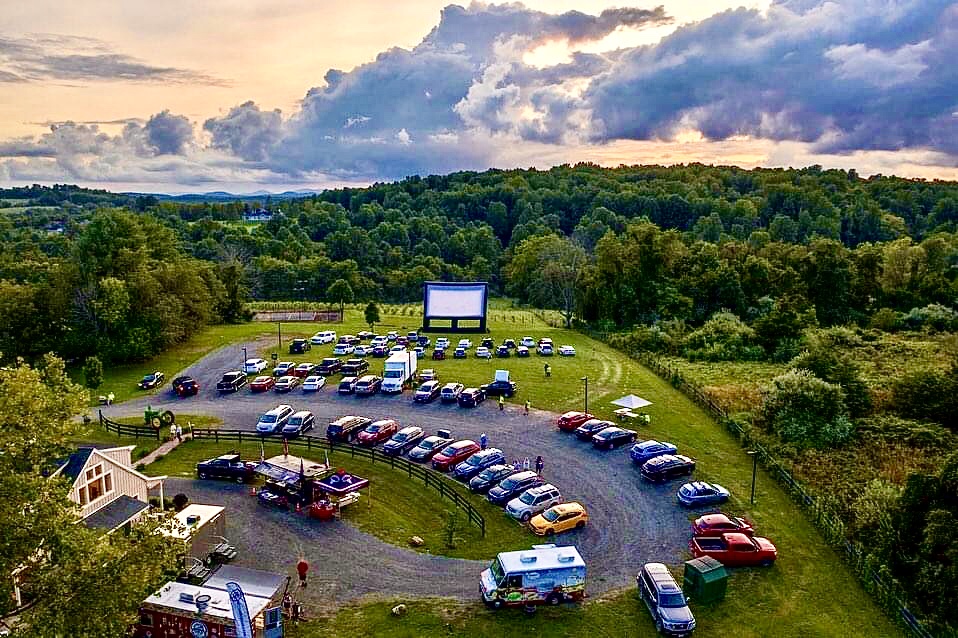 Films were screened at Artistic Fuel in historic Leesburg throughout the 10-day festival, with morning to midnight screenings and the return of the drive-in experience at 50 West Vineyards. This was courtesy of owners Diane and Mike Canney, who opened their two-story tasting stable for the art show and their property for live music performances each weekend.
Local food purveyors kept the film fest fans fed: 7 Moltin served up authentic enchiladas, tacos, and burritos with a choice of Chef Fernando's seven savory sauces. Their molé has no rivals east of the Pecos! The Hershey's Ice Cream mobile truck served a dozen different flavors, changing the menu each night.
If all that and the ever-expanding 50 West wine list (a Viognier debuted this month that gives the sister winery at Sunset Hills something to gawk about!) doesn't leave you satisfied, there's Bilstad's, back to tempt with the best beignets north of N'Awlins, not to mention the requisite kettle corn for movie munchies.
One of the Zebra film favorites was David, a 2020 short directed by Zach Woods, written by Woods with Brandon Gardner, starring Will Ferrell, Fred Hechinger, (News of the World, The White Lotus, Moonlight director Barry Jenkins's The Underground Railroad) and William Jackson Harper.
The more seasoned veteran acting of Ferrell and Harper (The Good Place, The Underground Railroad) steps back and lets young Hechinger shine as an enraged, disenfranchised son with as much audacious entitlement angst as raging, rapacious teen spirit. David storms into his psychiatrist father's session (Ferrell) with a suicidal patient played by Harper, demanding he immediately attend his high school wrestling match.
An almost unanticipated resolution leaves the audience with a LAFF happy ending. The perfect tonic for a world gone mad. Keep your eye on Fred Hechinger. He's got serious acting chops — a veritable scene stealer in every frame. The camera more than loves him—it's transported by him.
One entry in the local filmmaker's showcase tells the story of a mother-smothered 12-year-old boy named Bruce Yancy Paul, suffocated by maternal protection to the point of hysterical liberation. The not-so-tall tale evoked laugh-out-louds that could be heard outside the drive-in cars and down the hill to Route 50. The Age of Bryce is a 2019 10-minute short directed by David Feagan with screenwriter Brian Elliott from Richmond. Major Dodson deftly portrays the boy on the edge with skill, defying the overboard domination of a helicopter mom on steroids comically sketched via Deanna Toten Beard's wonderfully expansive performance as Virginia Paul. The film is available on Amazon Prime.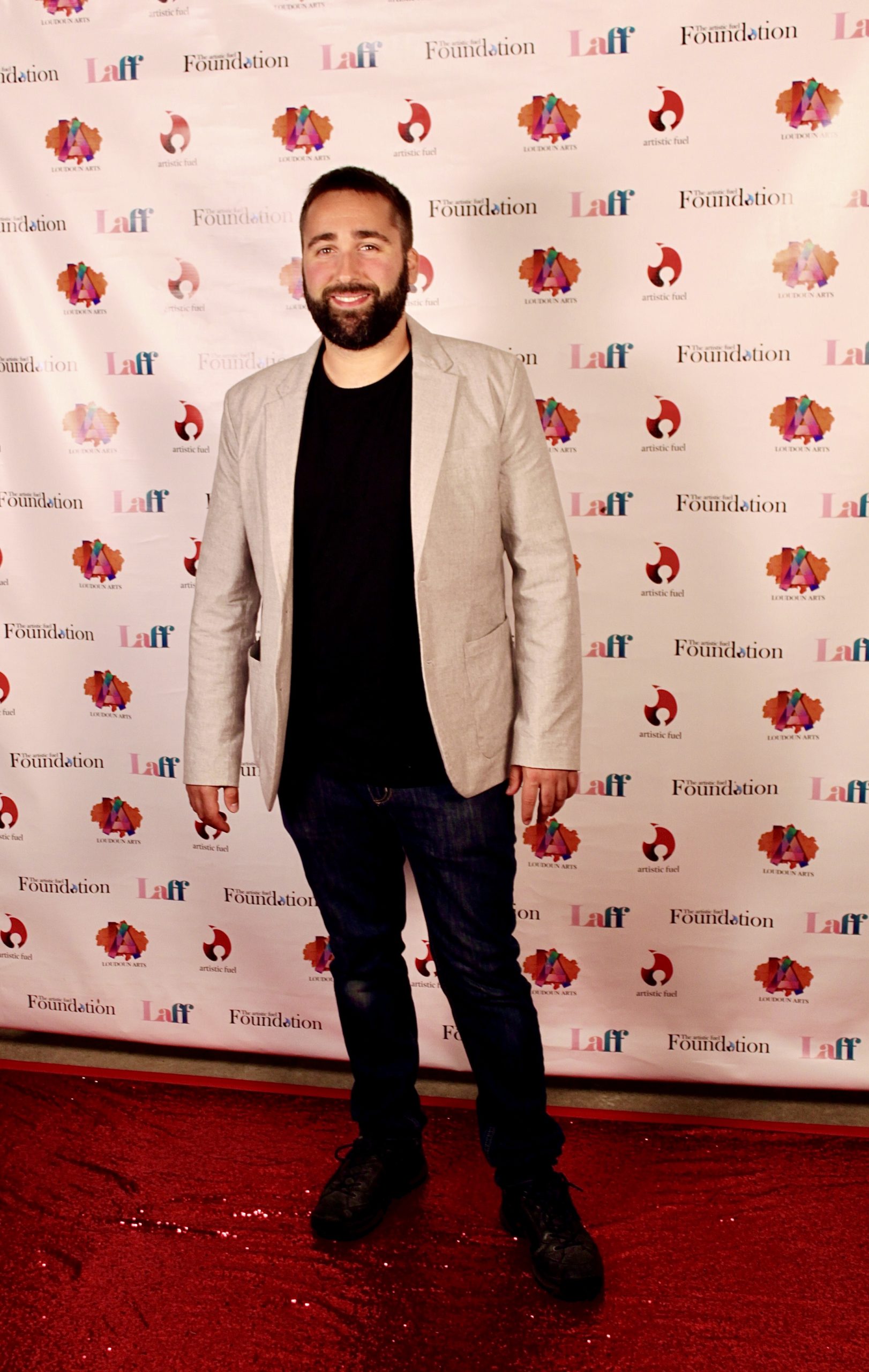 Another LAFF feel-good fan favorite that won the 2021 Spotlight Award is Peace by Chocolate, directed by Jonathan Keijser and co-written with Abdul Malik. This real-life refugee story told so eloquently by first-time director Keijser made its world premiere at the Tribeca Film Festival. Keijser, who has been traveling across Canada with future screenings from Florida to Cairo, Egypt, was at the screening Sunday, September 19, when Peace by Chocolate closed out the LAFF.
Set and filmed in Antigonish, Nova Scotia, the film reminds viewers of the Come from Away Canadian esprit that won hearts and seven 2017 Tony award nominations, with a Best Director of a Musical win for Christopher Ashley. In Peace for Chocolate, Tareq Hadeed, a young medical school student from Syria (newcomer Ayham Abou Ammar) is torn between his long-standing ambitions to become a doctor versus a duty to assist his father in re-establishing the family chocolate business by recreating the factory that was destroyed by bombing in Damascus. Tareq's indomitable but lovable father, Issam, is played by the esteemed Syrian director/actor Hatem Ali who sadly passed suddenly last December at 58.
Standing O to Jonathan Keijser and Abdul Malik for scripting a film that reminds us that love of family and community with kindness and tolerance is the kind of climate change that a world in conflict can embrace. Currently Peace by Chocolate doesn't have a streaming platform, but producers are working on it. In the meantime, order some amazing confections from Peace by Chocolate online. Yes, they ship to the US!
And in the meantime…
Find this film and support other Indie filmmakers at upcoming festivals! Be sure to check out the various film festivals coming to the DMV: the Washington, DC International Film Festival, the DCEFF DC's Environmental Film Festival and the world's premier film festival spotlighting themes of climate change advocacy, the Manhattan Film Festival at Old Ox Brewery in Ashburn, VA., DC Shorts Film Festival, and the return of the GI Film Festival, for which the Zebra Press has been a sponsor.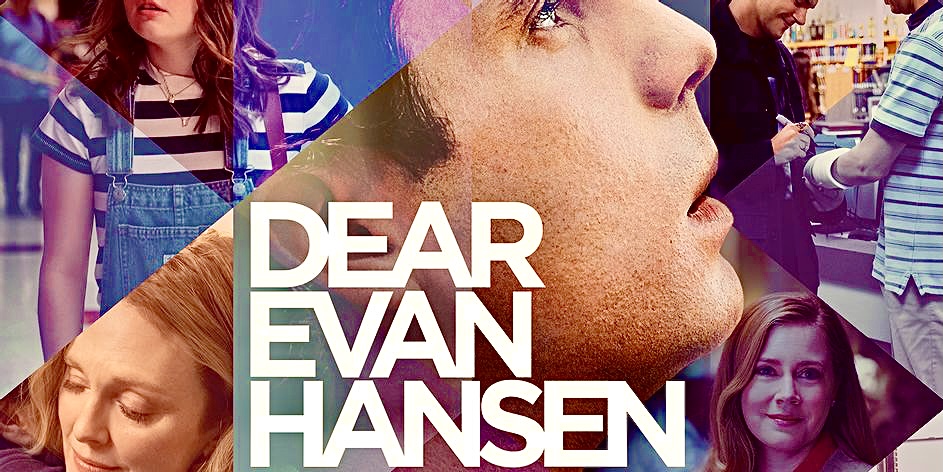 There's a film fest for all interests in and around the DMV. Mark your calendar for next year's Loudoun Arts Film Festival. Founders Kaeley Boyle and Owen Palmiotti are already planning for 2022. Be sure to check out the upcoming Zebra favorites: the Middleburg Film Festival and the Alexandria Film Festival sponsored by the Zebra Press. You'll fall for all the fall film festivals.
ICYMI: Local Documentary Explores 'The Pits' Before It Was Kingstowne