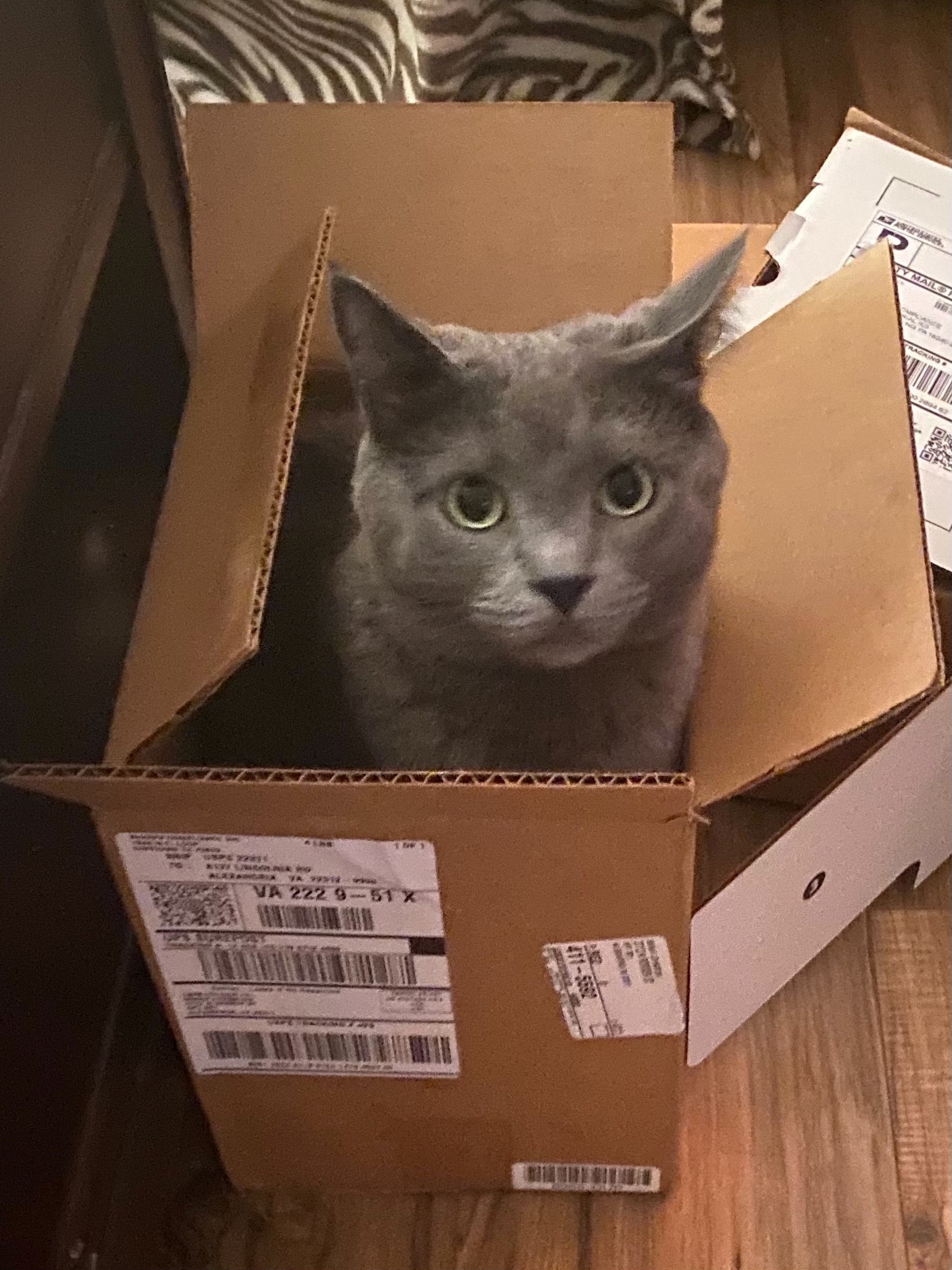 Alexandria, VA – Meet Hazel!
"This is Hazel Holly. She is almost 2! She hopped into this box right after I opened it! She has an identical twin sister named Millie Mabel. They were rescued from the shelter."
–Sara Johnston
The next time your cat finds his or her way into a boxy predicament, snap a photo and send it to us. If we publish it, you will win a $25 gift card to an area retailer or restaurant. Be sure to include your cat's name, your name, and your home address in case you win (so we can mail you your prize!). Please send to [email protected] with CAT IN A BOX in the subject line, along with a descriptive sentence or two.
ICYMI: Animal Welfare Leagues of Alexandria and Arlington Team Up to Vaccinate Pets and People