Real Estate
High-Tech Dylan Condos Join the Potomac Yard Technology Hub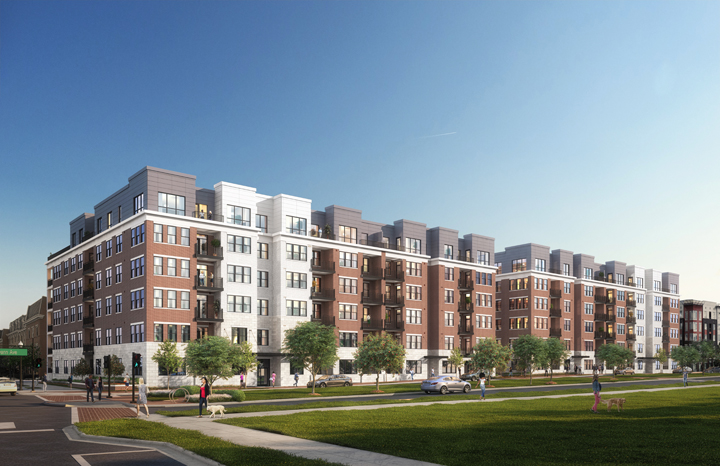 Alexandria, VA – Dylan, a luxury low-rise condominium residence, is the latest addition to the up-and-coming National Landing tech hub at Potomac Yard. Along with the Potomac Yard Metro Station, Amazon HQ2, and the Virginia Tech Innovation Campus, Dylan will bring unexpected technology and style to National Landing.
"We are probably the most exciting project right now in the DMV," notes Dylan Sales Manager Jennifer Harlow. "With the new Potomac Metro Stop, the Virginia Tech Innovation Campus, and the energy and synergy of that campus, they are redesigning National Landing. Living at Dylan, you will have all of this at your fingertips."
In real estate, it is all about three things: location, location, location! The two six-story towers will be perfectly placed in Alexandria for optimal walkability to Del Ray, Old Town North, and the green spaces of Mount Jefferson Park and Dangerfield Island. The new Potomac Yard Metro station will offer near-instant access to what lies beyond Alexandria: Ronald Reagan Washington National Airport, Pentagon City, and Downtown D.C.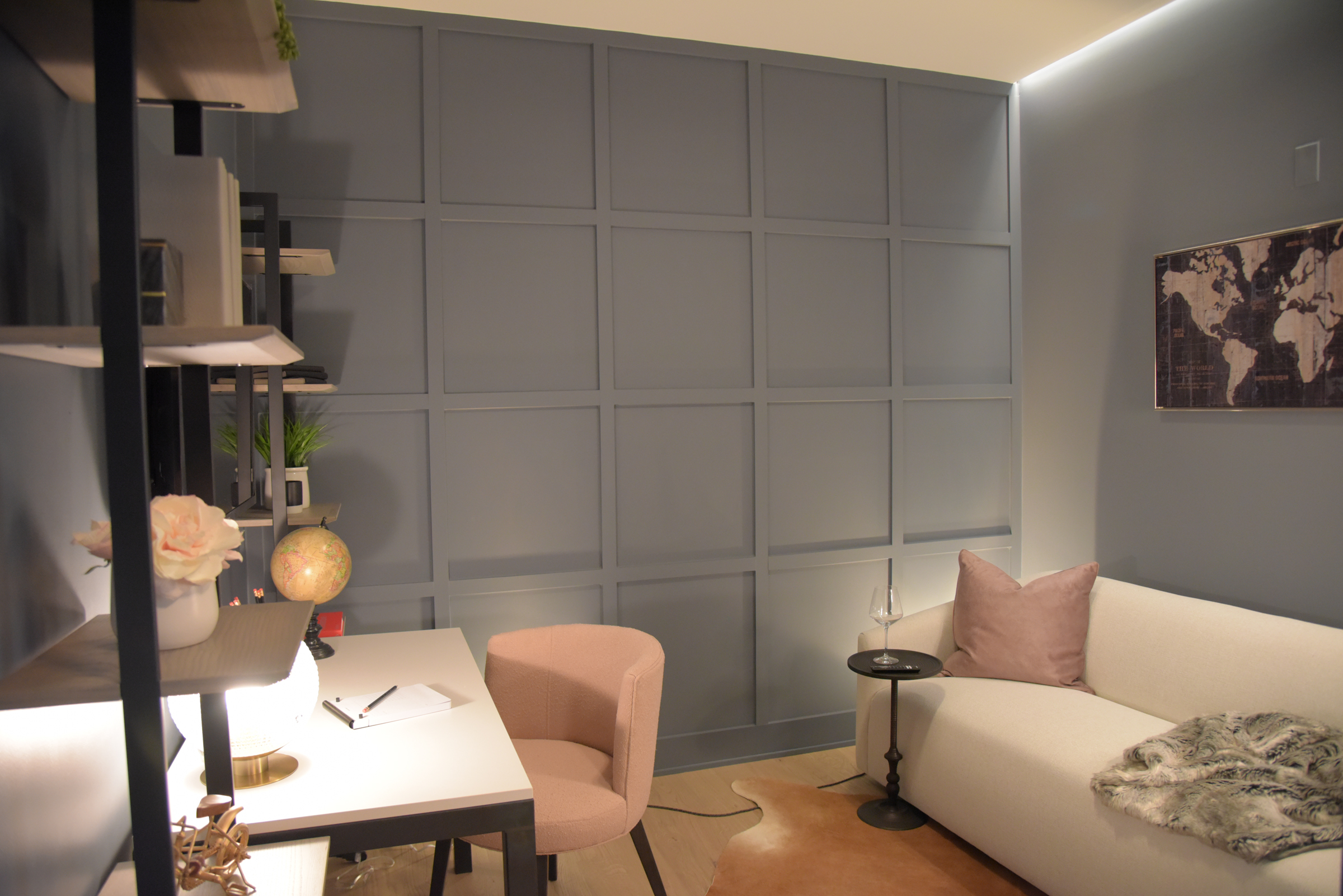 Coupled with Dylan's desirable location will be its state-of-the-art high-tech safety, security, and lifestyle features. The smart lock entry system allows digital unit access through your smartphone; the smart intercom includes visitor video calling, virtual visitor keys, and Siri and Alexa voice controls; the smart thermostat in each condo ensures energy efficiency through smart device- and voice-control compatibilities.
Dylan will also feature electric vehicle charging stations, Amazon Hub lockers, and high-speed Wi-Fi throughout its buildings.
Dylan sells itself from unbeatable location to fantastic features, but if you are not entirely sold yet, take a look inside. Choose from a selection of four floor plans, each including a den, marble countertops, spa-like bathrooms, walk-in storage, and at least 1.5 bathrooms.
"Our developers have a keen eye for detail," states Harlow. "I am so impressed with everything that they have thought of. They have not missed a beat, from the beautiful finishes to the den with livable workspace. The developers had the COVID world in mind."
In the no-longer-unprecedented times we live in, many individuals—whether they be empty nesters, young single professionals, or new families—have taken to working from home. Dylan promises to surpass all the needs of that lifestyle for every person who seeks it.
One buyer says his decision to live at Dylan was easy. "My decision to move to the Dylan is my desire to downsize from a large row house in D.C. to a single-level condominium as I transition to retirement living," details Jay Pearson, Dylan's very first buyer. "Living at the Dylan will provide easy access to the airport, Old Town, Del Ray, and National Landing. I see Potomac Yard transforming as Amazon and Virginia Tech come online. The community's floor plans and amenities were also attractive to me."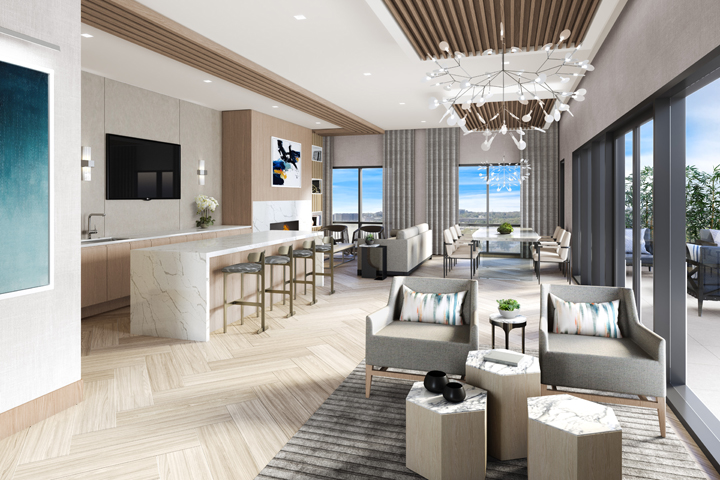 Other amenities at Dylan will include a Silver Lead Smoking certification designating it a non-smoking facility; pet-friendly offerings such as allowing two pets per residence and pet washing stations in the garage; one designated garage space per residence; a makers space in the garage; bicycle storage; a gym; a rooftop club room available to rent for private parties or socialize in when not rented; a 100-yard courtyard with lots of places to spread out and relax; and a breathtaking view of the sunset.
"Our early buyers are savvy and knowledgeable individuals who have their finger on the pulse of what is going on," claims Ashley Muldoon, another Sales Manager for Dylan. "There isn't any other new construction in such proximity to amazon HQ2 and all this fabulous revitalization of Potomac Yard. It's going to be the most happening neighborhood when everything is finished."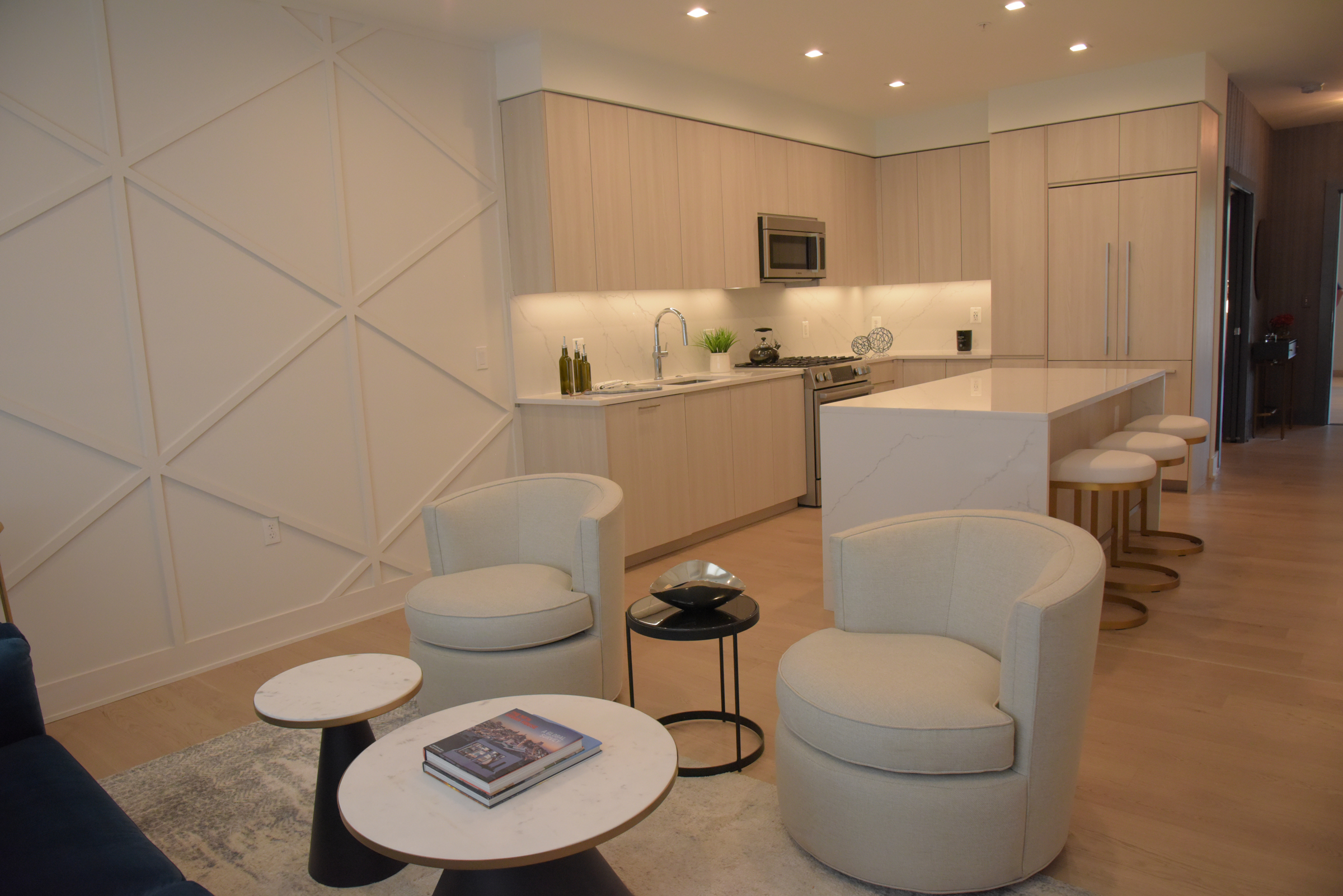 Both Dylan towers are slated to deliver in September 2022, but they are now selling for the West development. Prices range from $600 thousand to $1.1 million, a competitive price for all it offers. "In just this one Alexandria location, we will have 129 residences. We've sold 29 already, so we've got a great sales pace going, which we love," explains Ashley.
Technology is all about creating for the future today, and Dylan is designed with the future in mind. If you are interested in a virtual or in-person tour, book now because Dylan's high-tech condos of the future are selling fast.
"I love knowing what the vision for this area is going to be four or five years from now and that we are getting in on that now!" exclaims Harlow. Visit www.dylanva.com to Make a Tour either in person or virtually. You can also visit the open houses at their gallery every Saturday and Sunday.
ICYMI: Official Ground Breaking of Virginia Tech Innovation Campus Held at Potomac Yard Center in Alexandria