Foodie Newz
Port City Brewing Company Honoring the Female Stranger on Oct. 14 With New Brew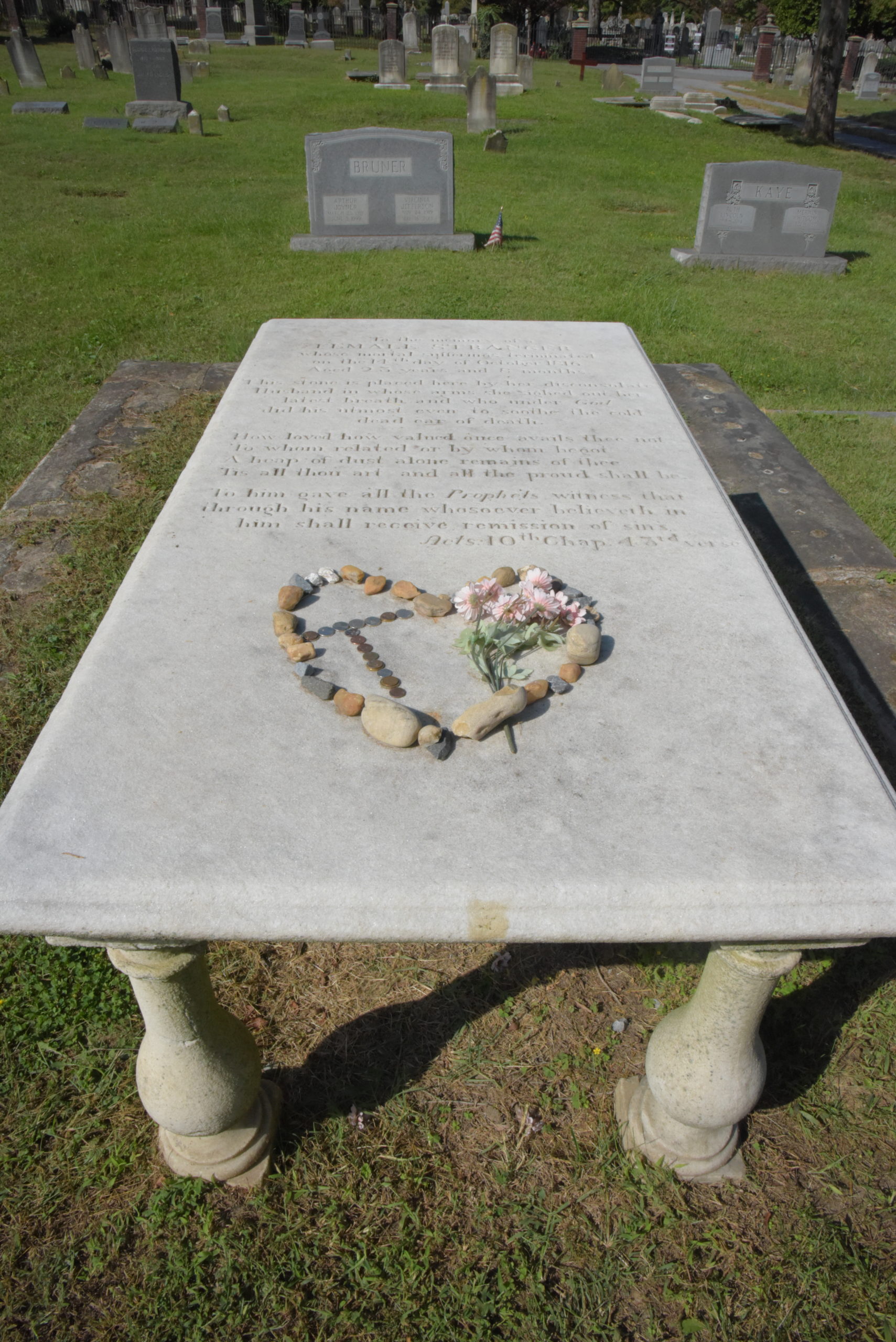 ALEXANDRIA, VA – Heard of the Female Stranger? Her story has been an Alexandria legend for more than 200 years. The only facts are that she died on October 14 (could be 1816, as inscribed on her tombstone, or 1818, which appears in a newspaper article) and her remains are buried at St. Paul's Episcopal Cemetery.
She visited the city with her husband, becoming ill and dying at the City Hotel despite the assistance of a doctor. Historians have never been able to possibly identify her, though there are many theories. Gadsby's Tavern Museum has long attempted to solve the mystery, made even more difficult because there is no record of her stay at the hotel.
Every October 14, in the Female Stranger's memory, there is a celebration. This year Port City Brewing Company will introduce their brew Long Black Veil®. Stop by, get carryout, or get curbside delivery from 3-9 p.m., and Port City Brewing will donate $1 to Gadsby's Tavern for every 16 oz. pour. A Rocklands Barbeque food truck will be on-site.
Port City Brewing Company is located 3950 Wheeler Ave.
About Gadsby's Tavern Museum
As America began as a nation during the late 18th century and emerged in the 19th century, Gadsby's Tavern was the center of social and political life in Alexandria as well as the new Federal City of Washington. The tavern served as the premier gathering place for residents – including George Washington – and visitors to eat, drink, learn, and influence history. Tavern keepers John Wise and John Gadsby hosted balls, performances, and meetings, and their accommodations were known as the best by travelers near and far. Gadsby's Tavern Museum is located at 134 North Royal Street in the heart of Old Town Alexandria and is owned and operated by the City of Alexandria. For more information, please call 703.746.4242 or visit www.gadsbystavern.org.
About Port City Brewing Company
Founded in February 2011 by Bill and Karen Butcher, Port City Brewing Company is an award-winning brewery serving and shipping beer to D.C. and the Mid-Atlantic market. Port City brews a lineup of year-round beers, as well as an exciting slate of seasonal, occasional, and specialty beers, each with a unique twist. The brewery's mission is to be a reliable and innovative brewer of delicious, well-balanced beers that celebrate their raw ingredients. The longest operating brewery in metropolitan Washington, D.C., Port City offers regular tastings, tours, and events at the state-of-the-art facility, located in the historic PORT CITY of Alexandria, Virginia. For more information on Port City Brewing Company, visit portcitybrewing.com or follow @portcitybrew.
Top 3: Alexandria Named a Best Small City by Condé Nast Traveler Magazine