Community News
Wynndell Bishop Named Purchasing Agent for City of Alexandria
Having two decades of experience, he directs and manages the acquisition of goods and services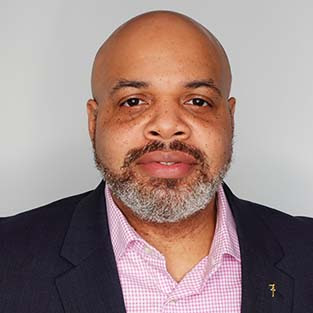 ALEXANDRIA, VA – Wynndell Bishop has been named Purchasing Agent for the City of Alexandria, effective Oct. 4. In this role, Bishop acts as the lead representative for the city in directing and managing the acquisition of goods and services. He also enforces the city's contract and competitive purchasing procedures and policies.
"Wynndell's solid experience in procurement and supply chain management, coupled with his work in supporting small, women-owned and Black, Indigenous and people of color-owned businesses make him an excellent choice for this position," said City Manager Mark Jinks, who hired Bishop. "His expertise will help the city ensure that our procurement activities not only meet the highest industry standards, but that they also affirm and maintain Alexandria's commitment to equity, diversity and inclusion in local government."
With more than two decades of experience in supply chain roles, Bishop most recently worked as Director of Procurement Services for Operations at Emerson College, where he increased opportunities for the aforementioned businesses. He has also been employed in various industries, including consumer-packaged goods, defense/aerospace, and retail.
The Boston native holds a bachelor's in Communications and an MBA, with a concentration in Operations Management, from Boston College.
Alexandria's Mayor Shines a Light on Bullying With His Campaign to End Bullying