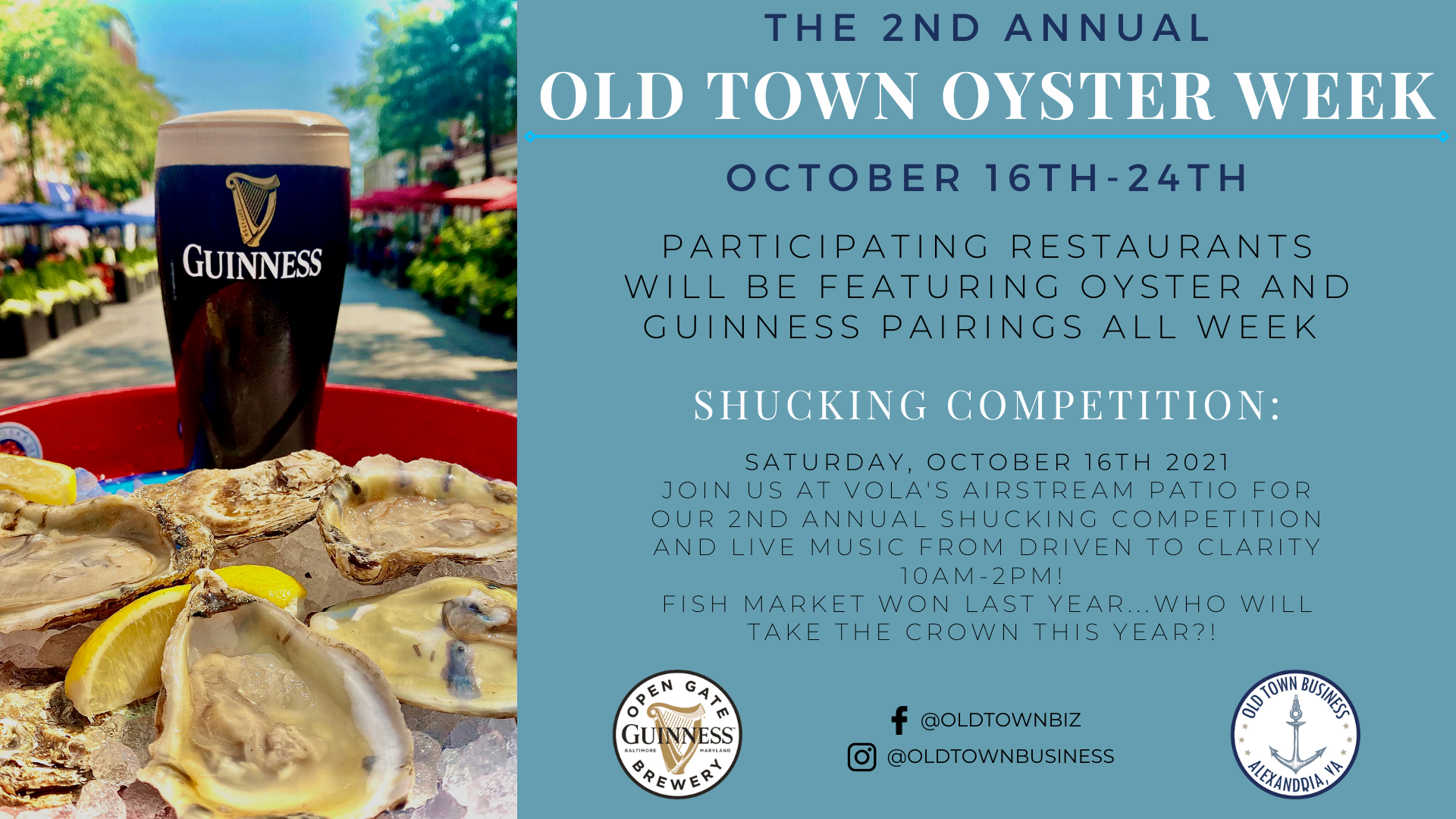 ALEXANDRIA, VA –  It's time for the sweet, succulent oyster to make its appearance at over 20 Old Town Alexandria restaurants participating in Oyster Week.
Kicking off the festivities is the second annual oyster shucking contest between Daniel O'Connell's Irish Restaurant and Bar and The Fish Market, two iconic establishments that sit on opposite sides of Old Town's pedestrian-only 100 block nestled near the lapping waters of the Potomac.
"We're taking them down this year," exclaims Niamh O'Donovan, the fiery and fun general manager of O'Connell's, referring to last year's shucking champs from The Fish Market. "They haven't a hope, they haven't a hope," she joked with in her Irish brogue while broadcasting live on Facebook before the event Saturday morning.
[EDITOR'S UPDATE 12:36 om 10-16-21: The Wharf won the 2021 Oyster Shucking Contest. Fish Market took second and Vola's Dockside took third}
Participating restaurants include:
Ada's on the River
Chadwick's
Fish Market
Hummingbird
King and Rye
Landini's
The Lorien Hotel – Brabo
The Majestic
Southside 815
Theismann's Restaurant
Union Street Public House
Virtue Feed and Grain
Vola's Dockside
The Warehouse
The Wharf
Whiskey & Oyster
More Alexandria Foodie News: Barca and Emmy Squared Introduce New Fall Brunches