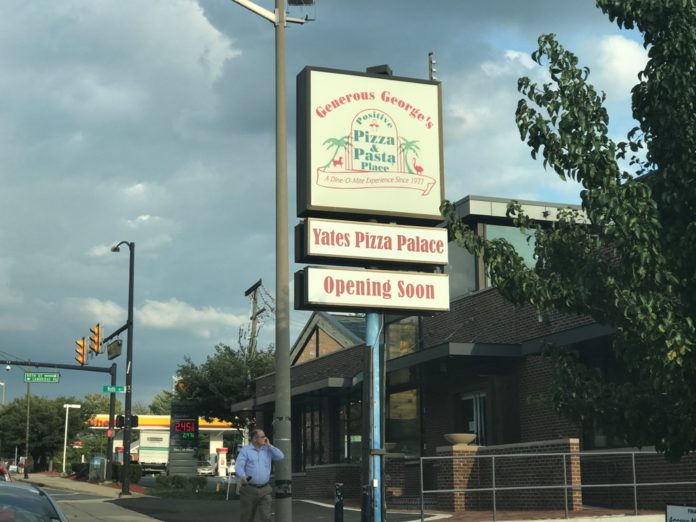 ALEXANDRIA, VA – In paperwork filed with the City of Alexandria on October 22, a Delaware-based company, Vessel Va Operations, LLC filed a request for a Change of Ownership for the Yates Pizza building on Duke Street.
The new owners are intending to operate it as Reef Kitchen, a delivery-only kitchen concept, also known as a ghost kitchen.
"People value their time and convenience and one example where [we've looked into that] is our Reef Kitchens," Reef Technology CMO Alan Cohen told Nation's Restaurant New in 2019. He continued, "Restaurants have this ability to expand their footprint without spending any capital by using one of our delivery-only kitchens. Then, people who live within that market radius can get their food hot and fresh whenever they want simple because there is a Reef Kitchen somewhere nearby."
Former customers of Generous George's Positive Pizza & Pasta, which closed in 2009, have been long awaiting the opening of Yates Pizza.  The sign was ready, but the restaurant on the 3000 block of Duke Street never opened.
According to the application, this Reef Kitchen intends to operate on Duke Street as a restaurant that will prepare food for delivery through Uber Eats as well as offer in-person pick up.  The restaurant will also sell ice cream bakery items and other products.  There will be no onsite seating, but rather the site will be used as a prep kitchen for other REEF operations.