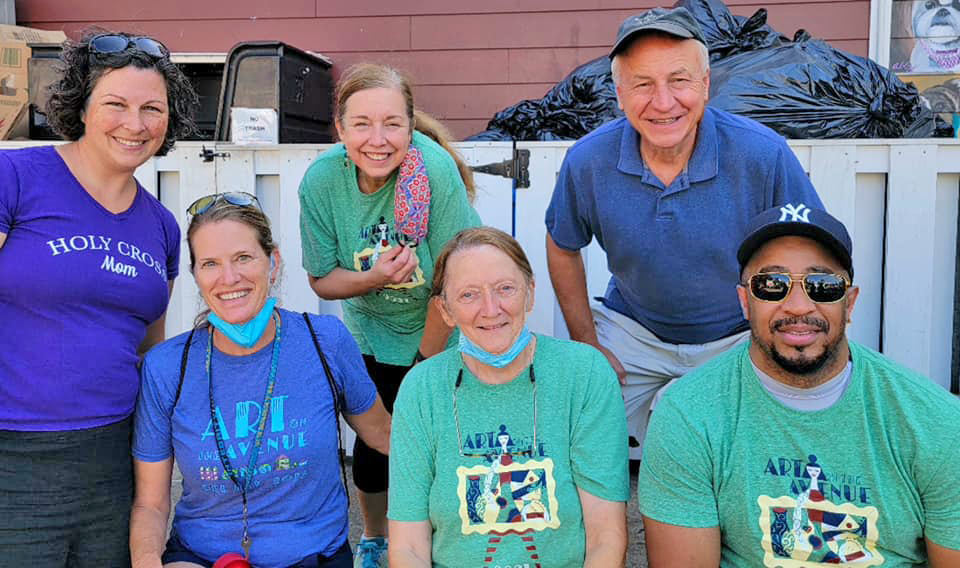 Alexandria, VA – Over 50,000 attendees celebrated Art on the Avenue's return to Mount Vernon Avenue despite a day-long power outage on October 2. The multicultural arts festival featured over 300 area artists and craftspeople, international food, live music on multiple stages, plus take-home children's craft activities.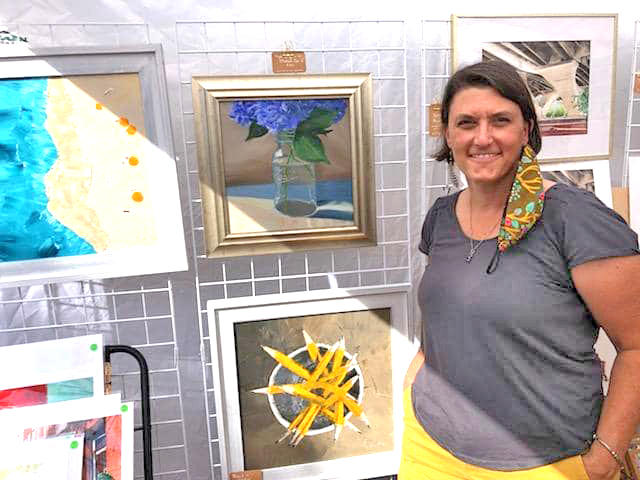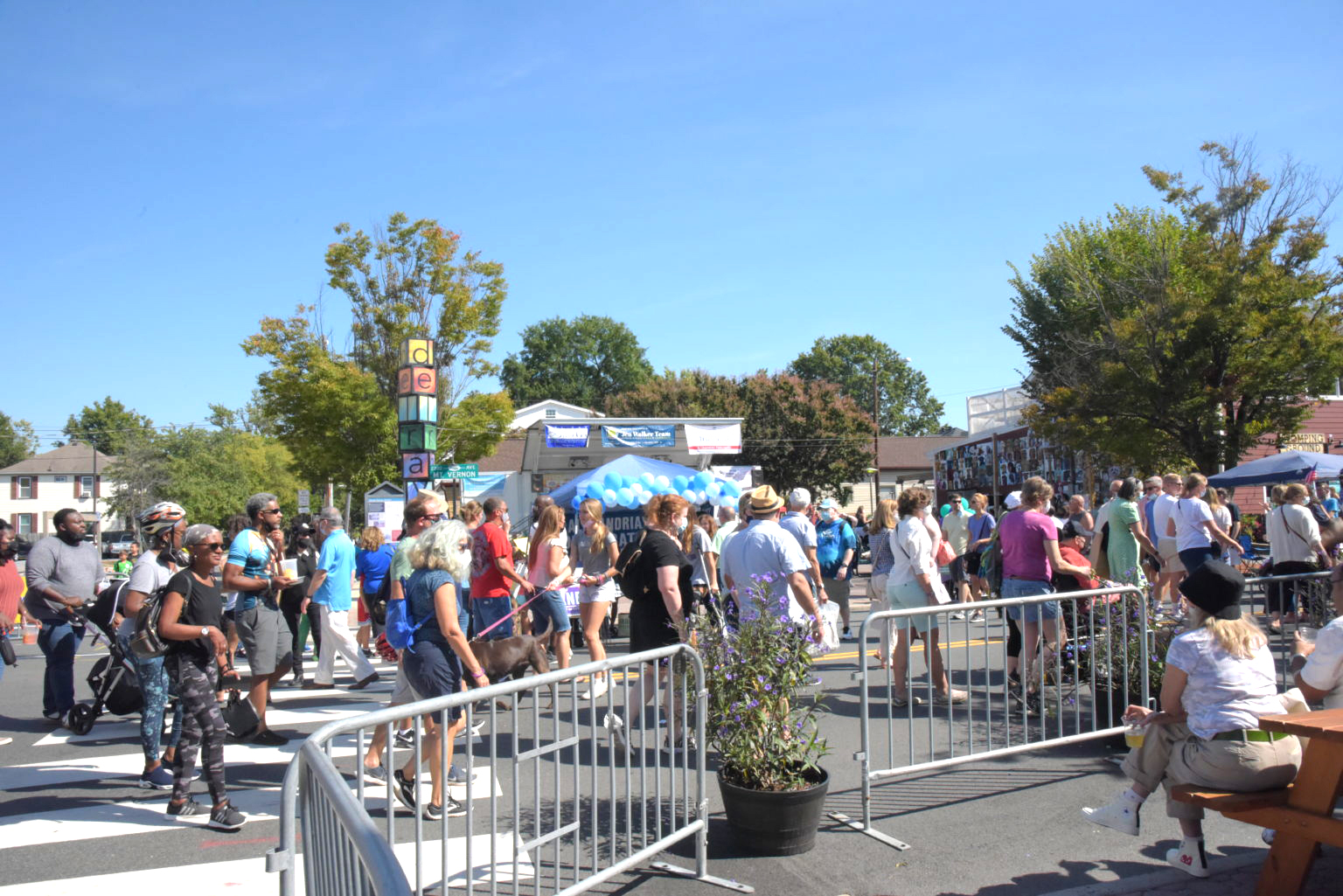 "Despite the power outage, artists reported that this was one of their most successful events," said Art on the Avenue founder Pat Miller. "The cancellation of art shows throughout the pandemic has drastically affected all artists. We were thrilled to once again connect the incredible Del Ray community with the region's top creators."
The Del Ray Business Association also celebrated the small businesses that opened during the pandemic, including Del Ray Boccato, Wonderologie, Smallcakes NOVA, Piece Out, and Foundation Fitness.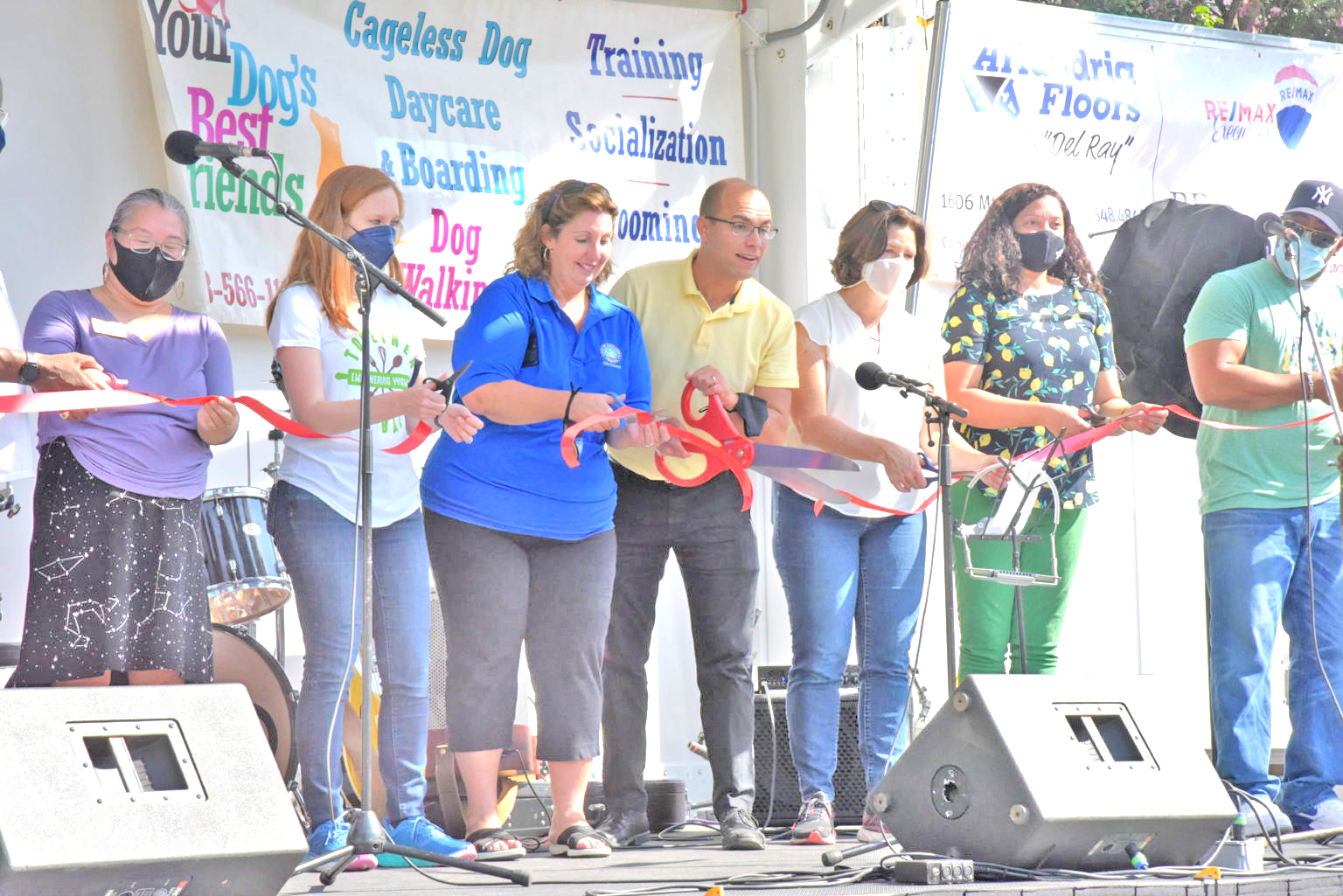 "This is so important that we are back together as a family, as a community, back in person," said Mayor Justin Wilson during the community-wide ribbon cutting. "All these businesses are still standing because of all of you, and they will continue to need your help long into the future as we preserve the small business community in the City of Alexandria. So please keep on giving back, keep on helping them, keep on supporting them."
ICYMI: Art on the Avenue Returns To An In-Person Festival For 2021