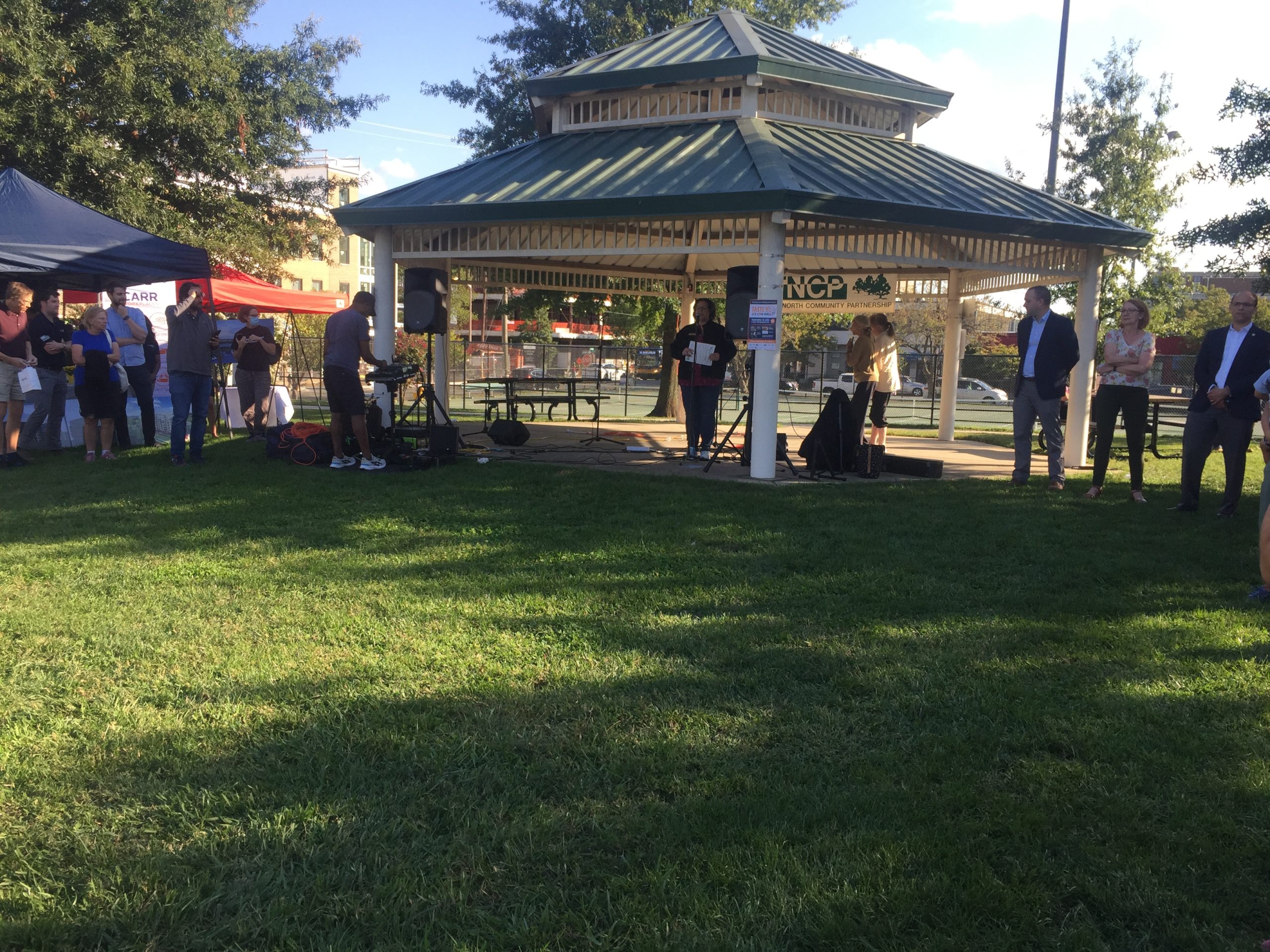 By Margaret Townsend
Alexandria, VA – Montgomery Park at 901 North Royal Street is a central part of Old Town North. With a dog park, tennis courts, gazebo, and large open lawn, the park provides activities for all residents. You might find a yoga class held in the gazebo, a local high school tennis team on the courts, or friendly pets patrolling the dog park, chasing birds or balls or squirrels.
The lawn was filled with canvas chairs and blankets on a recent fall evening as parents and friends gathered to watch a match between the Elizabeth Seton and Bishop Ireton girls tennis teams. At the other end of the lawn, young children had fun on the playground. "We love to come here for sports, recreation, and leisure. The park is good for it all," said one park-goer.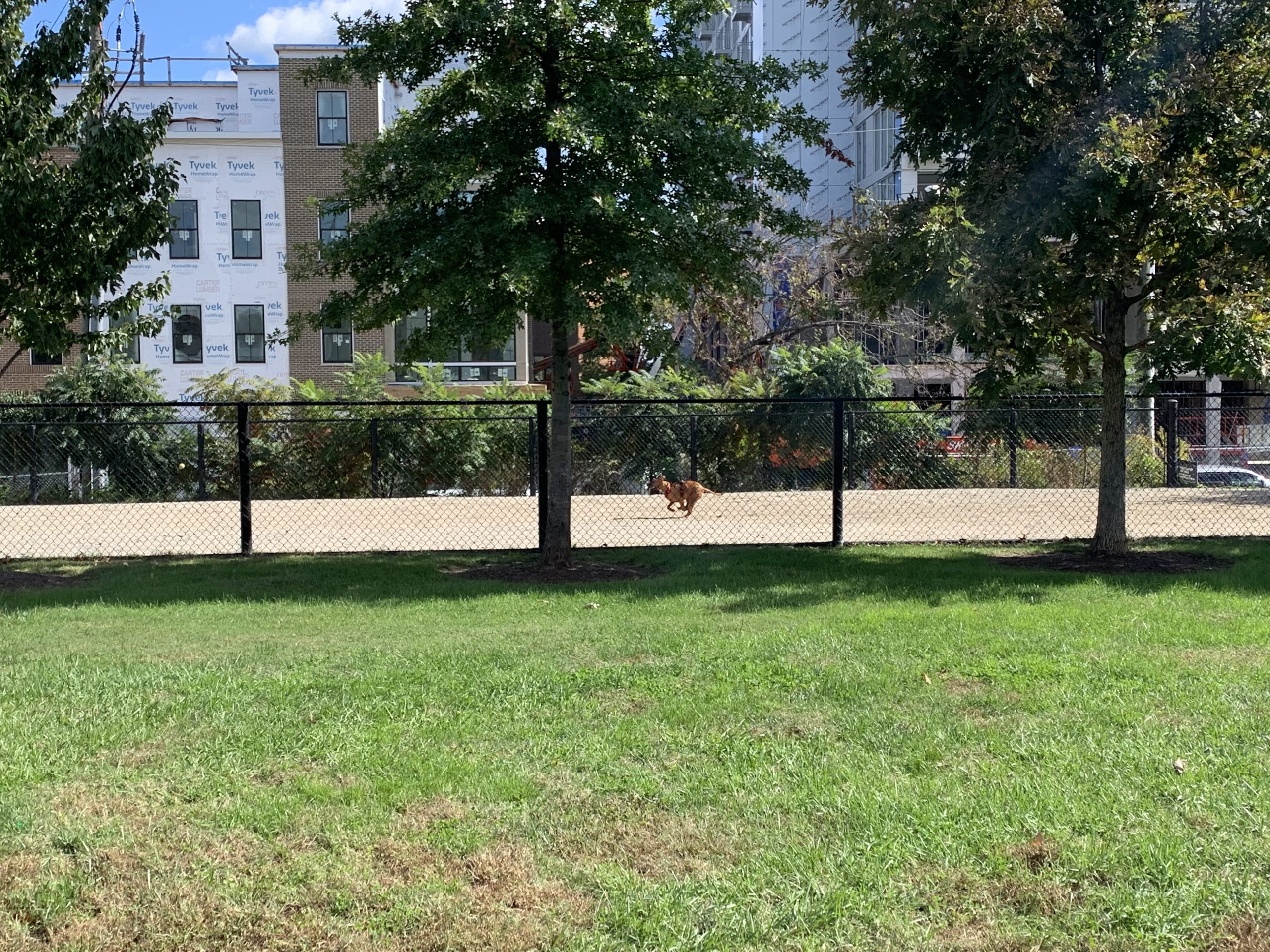 The park is also good for events. Recently, Montgomery Park was bustling with neighbors and visitors enjoying the Taste of Old Town North, sampling the wares of local restaurants, and picnicking on the lawn.
Each Thursday, neighbors and visitors shop at the Farmers Market held in the parking lot while listening and dancing to the music of local favorites Sally and the Mander and Three Man Soul Machine.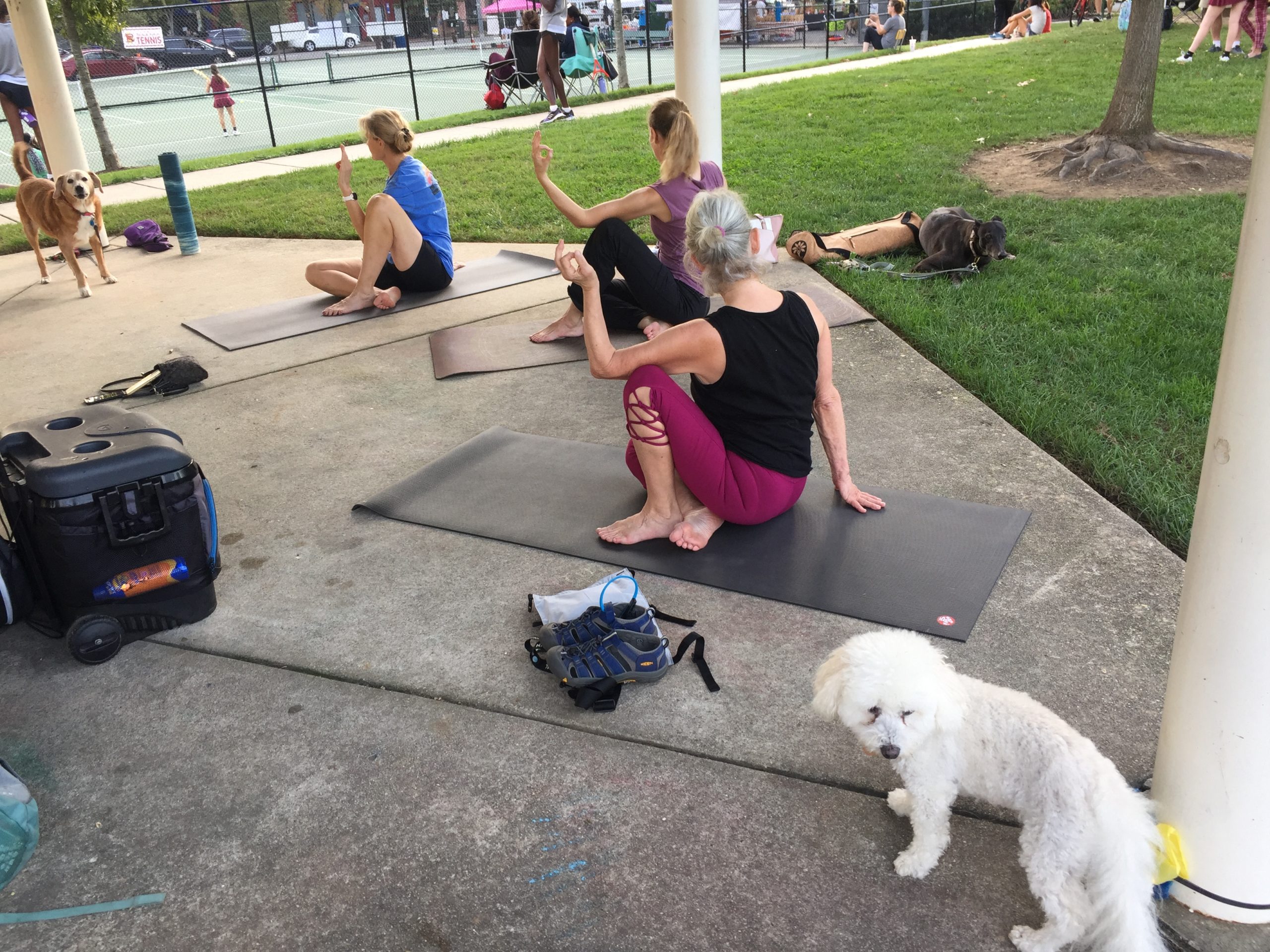 Events at the park are good for the neighborhood and benefit the greater Alexandria community. The Old Town North Community Partnership and River's Edge Yoga recently hosted two Karma Yoga Classes to benefit area charities and, on Sunday, November 7, the OTNCP and the Lost Dog and Cat Rescue Foundation will host an animal adoption event.
One Old Town North resident says, "This park is just the heart of Old Town North. None of this could happen without it."
ICYMI: A Stunning World Premiere at the New Capital One Hall in Tysons