Foodie Newz
November's Foodie News Is Sure To Work Up an Appetite!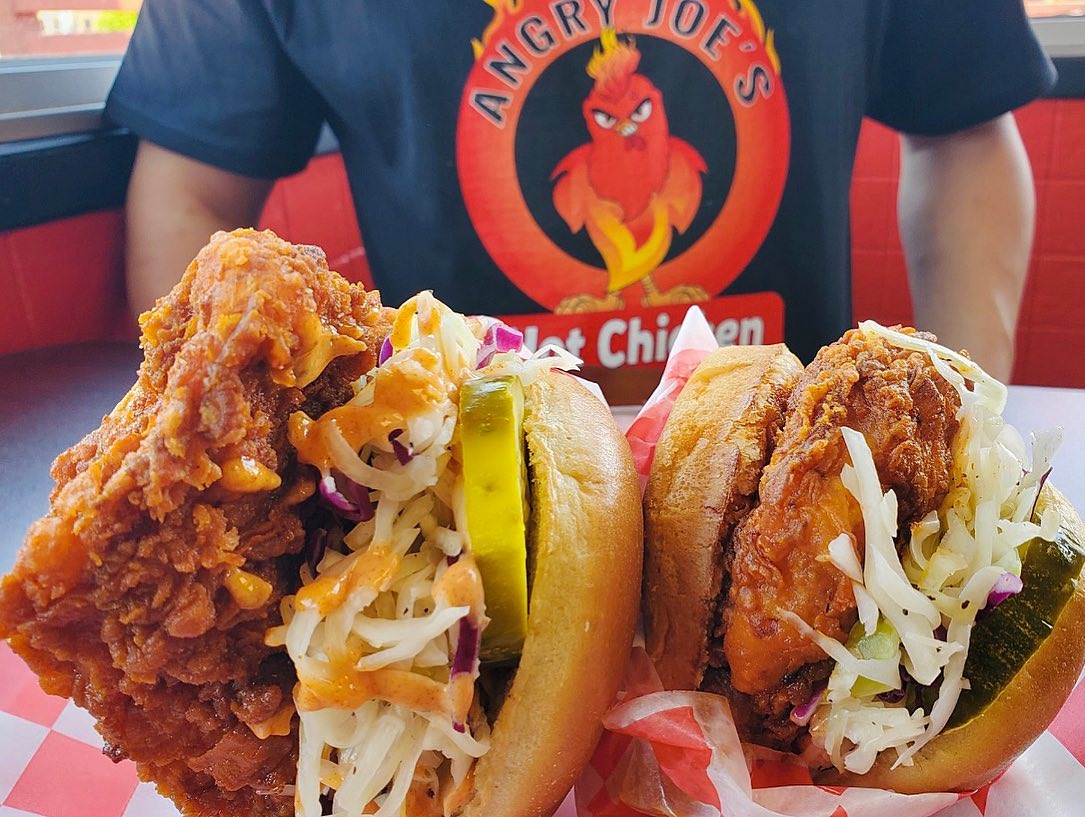 Alexandria, VA – So much has been happening around town as more people are vaccinated and the pandemic seems to have retreated. There are lots of changes around town. First and foremost, on my radar is in Old Town Alexandria. The first block of King St. above Union has been closed to cars for months to create an outdoor dining experience created by the local restaurants. City Council has voted to keep the street closed to traffic for the foreseeable future. If you haven't visited the area, the restaurants and stores have created a vibrant scene filled with tables of happy patrons. Live music fills the air as locals and visitors enjoy their new freedom. I highly recommend you visit and enjoy everything being offered.
Speaking of Openings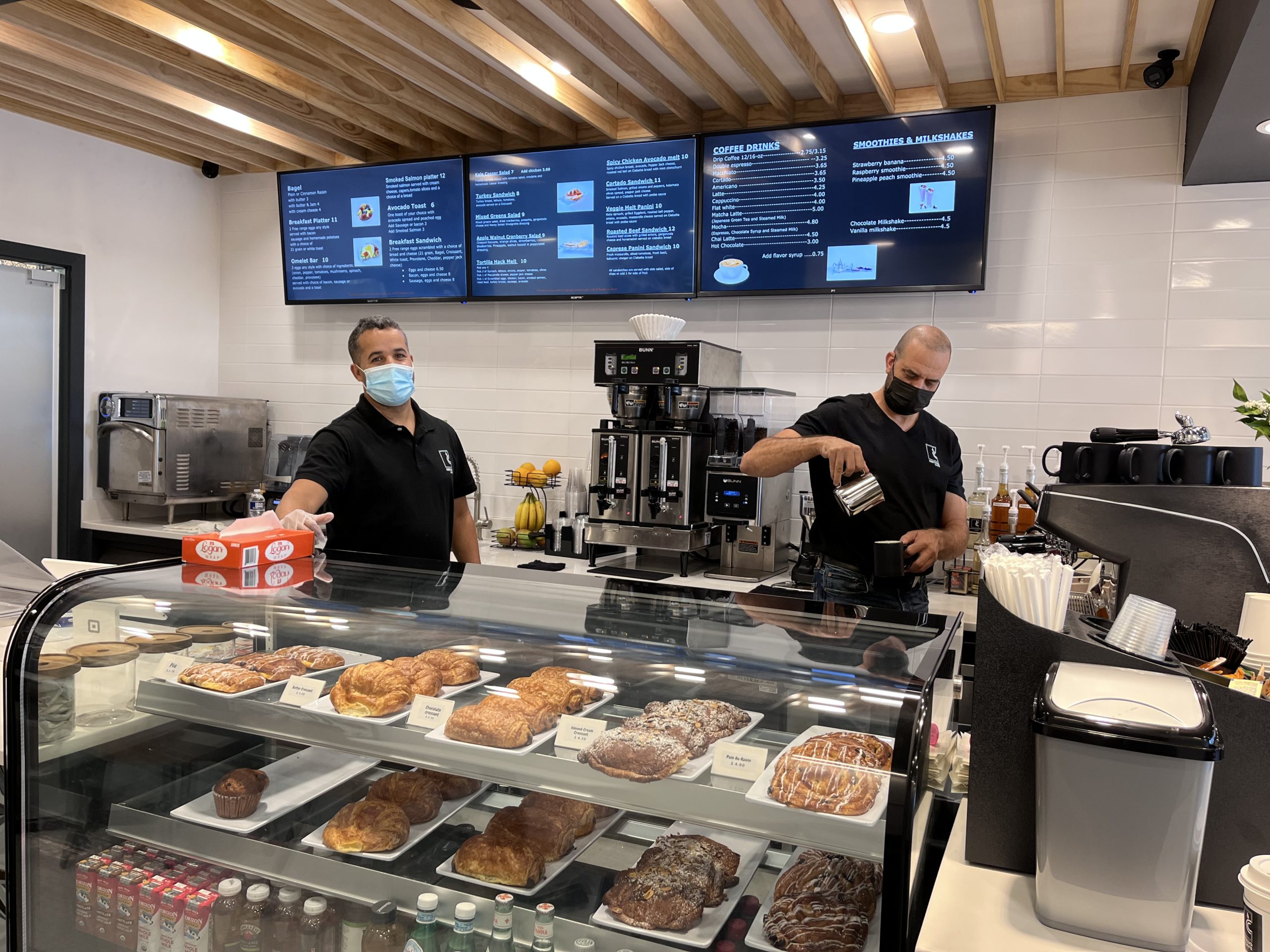 The Cortado Café has opened in the West End in The Shoppes of Foxchase, 4345 Duke St., featuring handcrafted coffee and espresso drinks. Open seven days a week from 7:00 am to 9:00 pm, the café serves breakfast and lunch including coffees, teas, sweets, salads, sandwiches, milkshakes, and smoothies. There is plenty of outside and indoor seating. Owners Abdul and Sam will welcome you as they provide great service. There are plenty of coffee and tea choices. Breakfast items include several egg preparations including frittatas and omelets, and breakfast sandwiches. Lunch offerings include a variety of salads to satisfy vegans and vegetarians as well as omnivores. Sandwiches range from paninis, avocado toast, and steak and cheese subs. Ask about the fruit bowls and crepe offerings too. Don't miss out on the pastry display while you're there.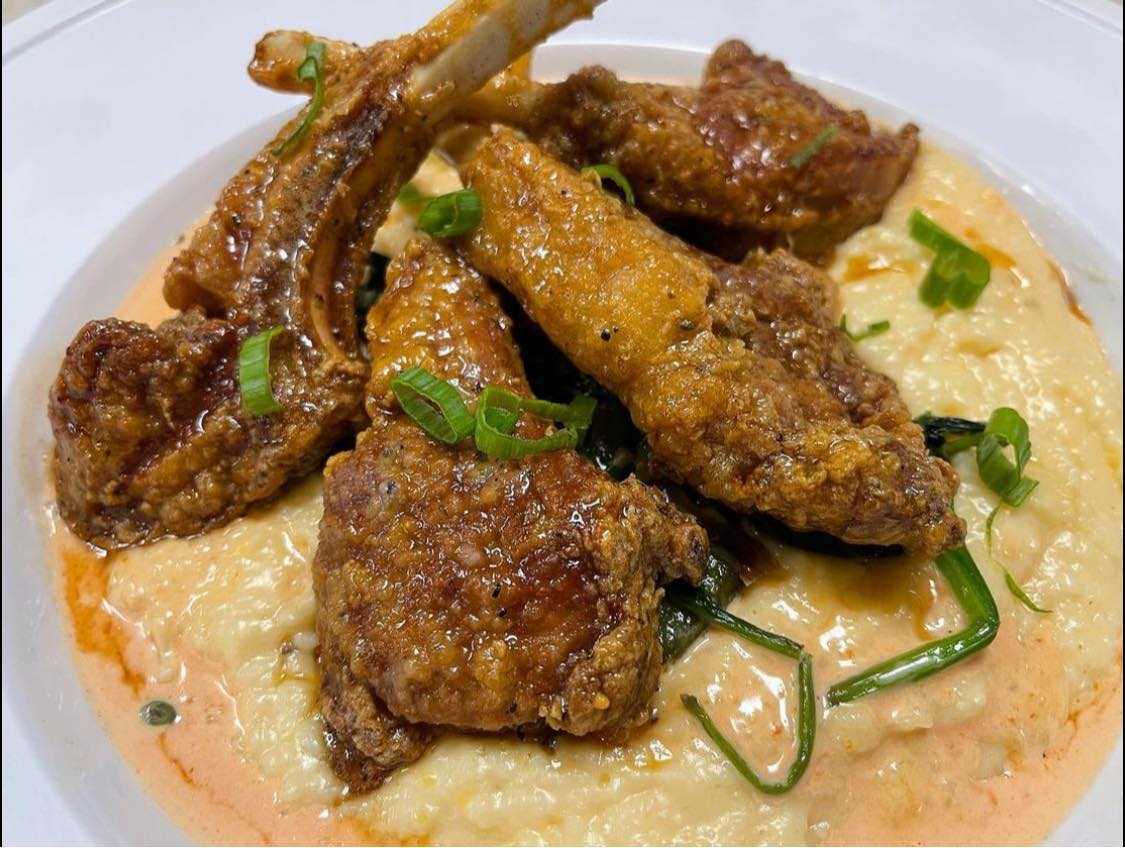 KitchenCray, 6909 Metro Park Dr Suite 150, is a Caribbean-Spiced Soul food kitchen newly opened in the former Walker's Grille space. As mentioned in the September issue, the menu leans heavily towards Southern and Caribbean flavors including grits, shrimp, and catfish. "The mission of KitchenCray is to change how the world views what we like to call, "The New Chef Culture"". The bar is open from noon until 7:00 pm with the kitchen closing at 6:00 pm. It's a great place to grab an after-work cocktail and munch on a variety of appetizers and entrees. There's also a wide variety of breakfast foods. Also new is the Italian Place, in the Mosaic District. This is the younger sibling to the location at 621 Wythe St. in North Old Town. The menu is very similar to the Alexandria store and includes pizzas, paninis, subs, salads, Lavazza coffee, and an interesting grocery area carrying Italian gourmet items. Both locations offer a variety of carry out and catering offerings.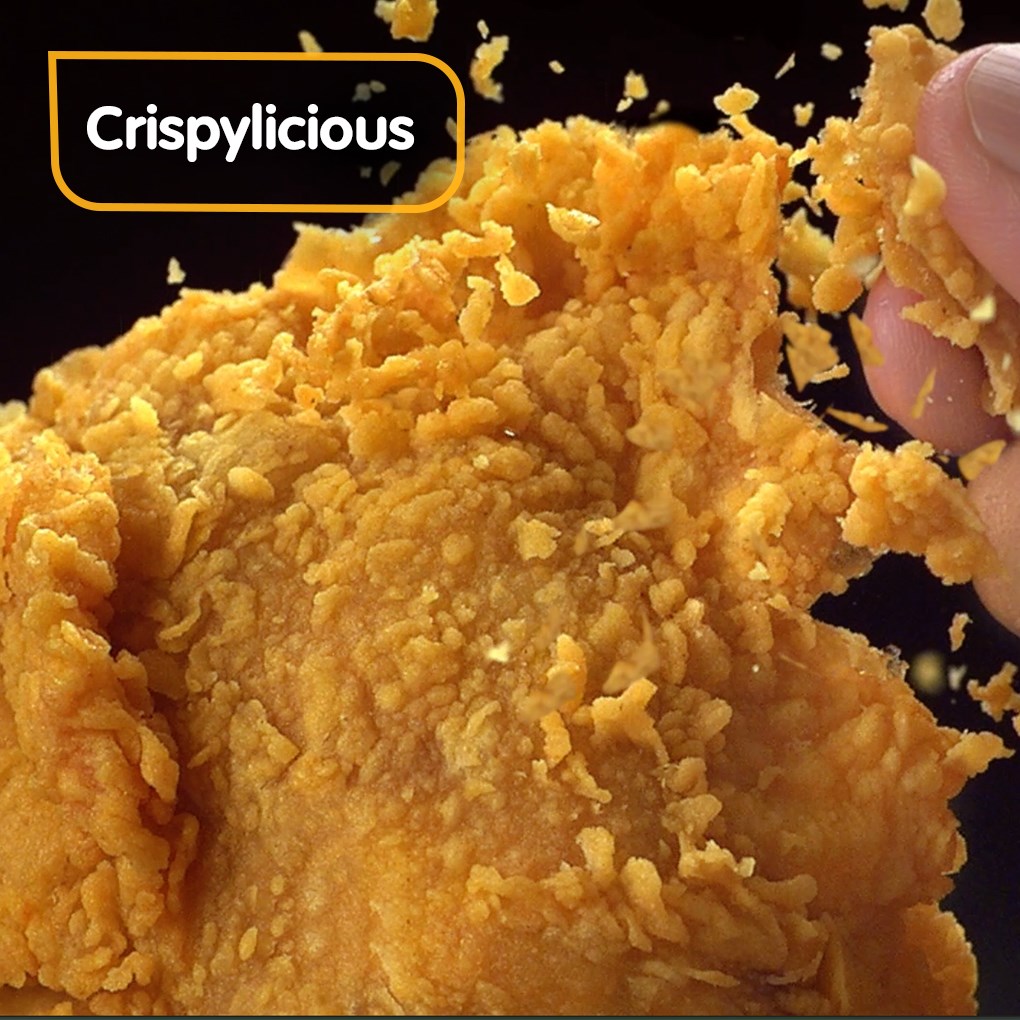 Jollibee has opened its new Alexandria location at the former location of the Boston Market at 4809 Beauregard. Jollibee is a Filipino multinational chain of fast-food restaurants owned by Jollibee Foods Corporation. They have over 70 locations in the US and over 1500 around the world. The Chickenjoy, is crispy fried chicken, "delicately hand-breaded to be crispylicious on the outside, with a secret marinade making it juicylicious on the inside." The "Fiesta Noodles," is a Filipino noodle dish, pancit palabok, that comes with toppings—like shrimp, ground meat, hard-boiled eggs, and green onions—and is tossed together in a shrimp sauce. There's the Jolly Spaghetti which is a medley of spaghetti noodles, ground meat, sliced hot dogs, and a somewhat sweet sauce made from banana ketchup. A traditional dessert, Halo-Halo, is fashioned after the Filipino dessert and comes with ice cream, ice, various beans, a flan, and jellies. Halo-Halo roughly translates to "mix-mix." If the Halo-Halo doesn't sound like your cup of tea, try the Peach Mango Pie with a flaky and buttery filled with a gooey mixture of mango and peaches.
(More) Chicken is coming…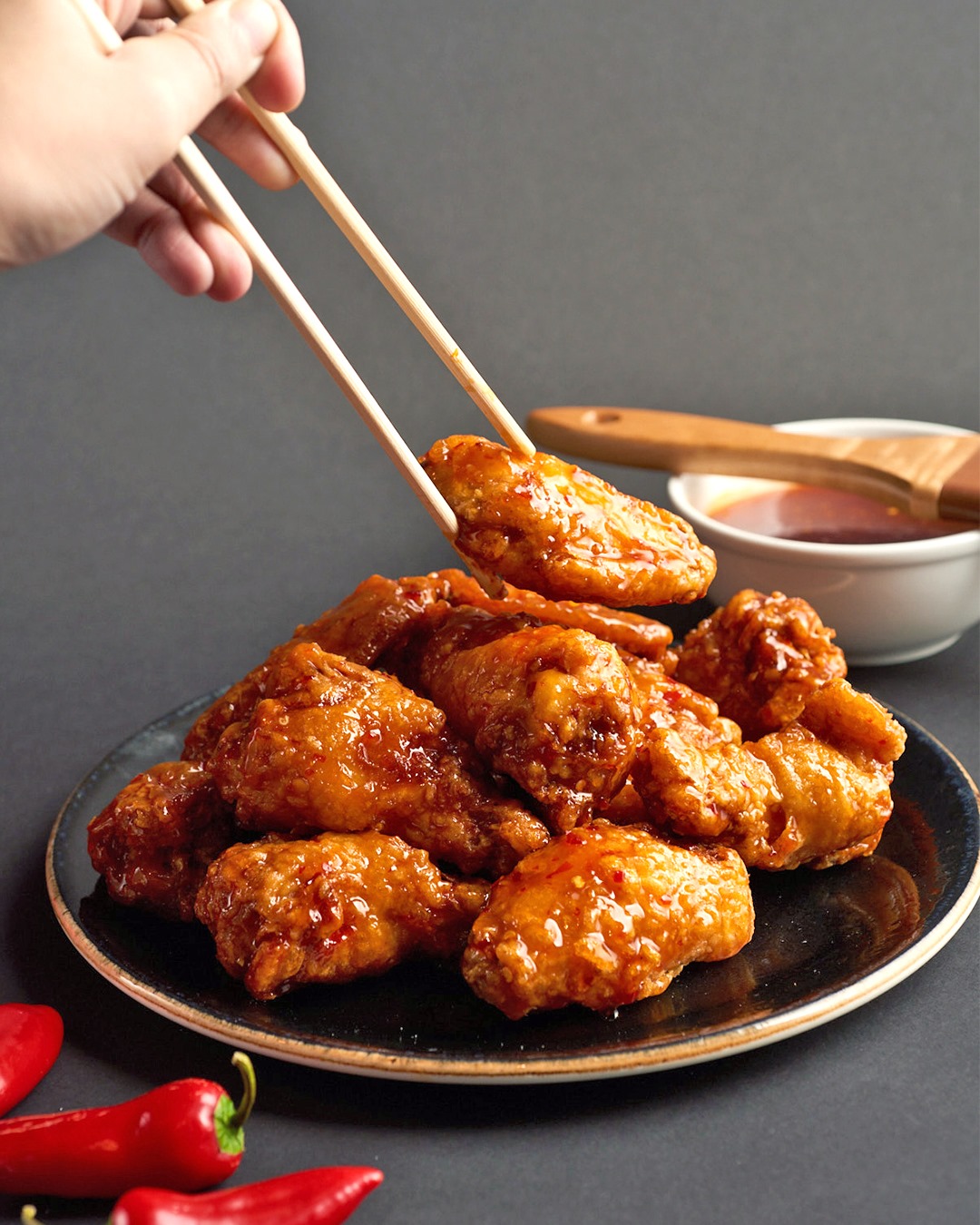 Chicken is coming to Alexandria Commons – Hangry Joe's Chicken, 3227 Duke St. in the location formerly occupied by Subway. The chicken is Nashville-style and offered in menu items such as chicken and waffles and a chicken sandwich with fried chicken breast and cider slaw on a brioche bun. There are five heat levels available, from mild to sign a waiver hot! A new item not seen around Alexandria includes okra waffle fries. If you can't wait, you can visit their newly opened location in Fairfax and Ashland Va. In more chicken news, watch the space at 3600 King St., next to the Starbucks for the Bonchon Chicken signs signaling its arrival at Bradlee Shopping Center. Bonchon features Korean style chicken in a variety of sauces. Chicken bone-in or boneless wings, strips, drums, is hand battered, double fried, and brushed with one of their sauces including garlic soy and spicy. All of the sauces are made in Korea and brought here to ensure the quality and flavor. The menu includes a variety of items such as potstickers and sliders. Main courses costarring with the wings include bulbogi, japchai, and chicken katsu. You can finish your meal with a variety of mochi.
Look what else is coming!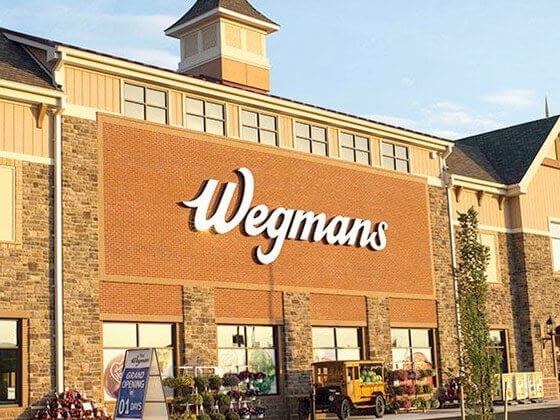 Wegman's is coming to the Carlyle Crossing development at 2495 Mandeville Lane in the Hoffman Center area off Eisenhower Ave. Opening early next spring, hiring notices have been posted for store personnel. Expect an early spring opening. Matt & Tony's is replacing Charlie's on the Avenue and Fireflies at 1501 Mount Vernon Ave. The location was originally going to be redeveloped by Alexandria Restaurant Partners. Matt Sloan of Mitten Hospitality LLC is the new operator. He is an Alexandria Restaurant Partners managing partner. The menu will revolve around traditional American cuisine for breakfast, lunch, and dinner. Connecticut's Frank Pepe Pizzeria Napoletana is opening a Virginia outpost at 3231 Duke St.. According to their website, Frank Pepe Pizzeria Napoletana was founded in 1925 by Frank Pepe who was born in Maiori, on the Amalfi coast, southwest of Naples, He immigrated to the United States in 1909 at age 16. He and his wife started making pizza. They started baking two types of pizza, one with tomatoes with grated cheese, garlic, oregano, and olive oil and the other with anchovy. The Original Tomato Pie is still offered today and anchovy is still available as a topping. Pepe originated the New Haven-style thin crust pizza which he baked in bread ovens fired by coke, and later, with coal. Pepe's signature pizza is the White Clam Pizza.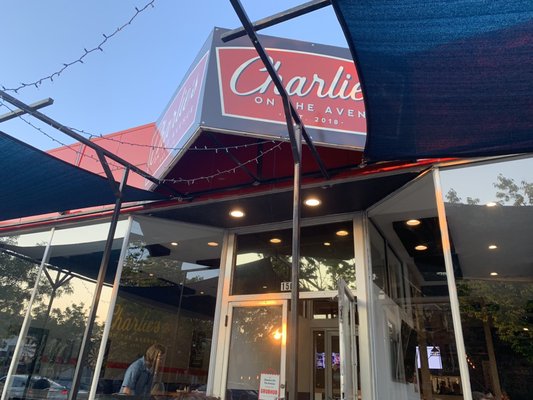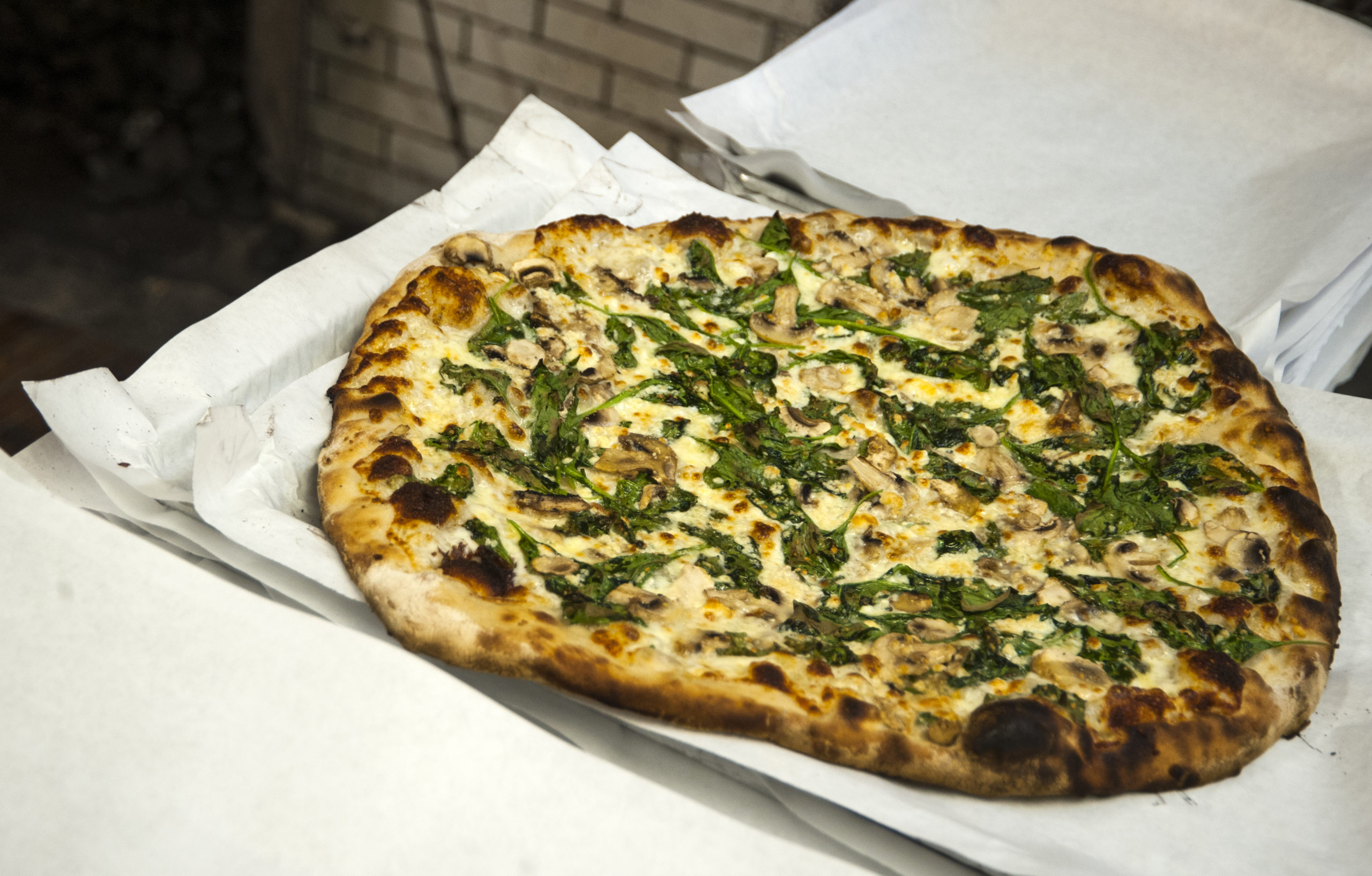 So many people have fond memories of Generous George's Pizza & Pasta located at 3000 Duke St. Closed in 2009, the building was bought by Jeff Yates who renamed it Yates Pizza Palace. The building was subjected to much need repairs in preparation for reopening. Unfortunately, Jeff lost his battle with cancer in 2018 before his vision could be completed. The building continues to remain empty but a recently submitted permit application shows a request for change of ownership to a limited liability company affiliated with Reef Technology. The plan is "to open 'neighborhood kitchens' to sell food from brands like TGI Fridays, Wendy's, BurgerFi, and David Chang's Fuku," according to the Washington Business Journal. The application states that the space will be used to prepare food for delivery through third-party services such as UberEats as well as for carryout service. Additional information included in the application is the opening of a retail store to "sell goods, such as ice cream, bakery items and other products" No onsite dining, only pickup and delivery will be available.
Sad to report
A foody favorite, T-Zo Vietnamese Restaurant is closing. According to the owner's posting, "It is with a heavy heart that T-Zo Vietnamese cuisine is leaving the current location in Modera Tempo apartment complex due to a change of landlord. Our last day of service at the current location is October 31st, 2021It has been our utmost privilege to introduce the northern Vietnamese cuisine to you over the past 3 years. Along the way, we have joked, laughed, and built lasting relationships with many of you. Fortunately, just like every ending to a good story, a new chapter begins. We are very excited to announce that our products and meal plan will be available for purchase online. In addition, we are currently constructing and will unveil our new physical location in the near future. The owner askes that you keep up with future news and announcements on their website, www.tz0-restaurants.com or on Facebook at TZOVietnameseCuisine or Instagram: T_zorestaurant.
Until next time, eat well and enjoy!
Do you have a piece of Foody Newz you would like to share, contact me at [email protected]