At Z Movies
The Power of the Middleburg Film Festival
The MFF Returns with A-List Headliners at Salamander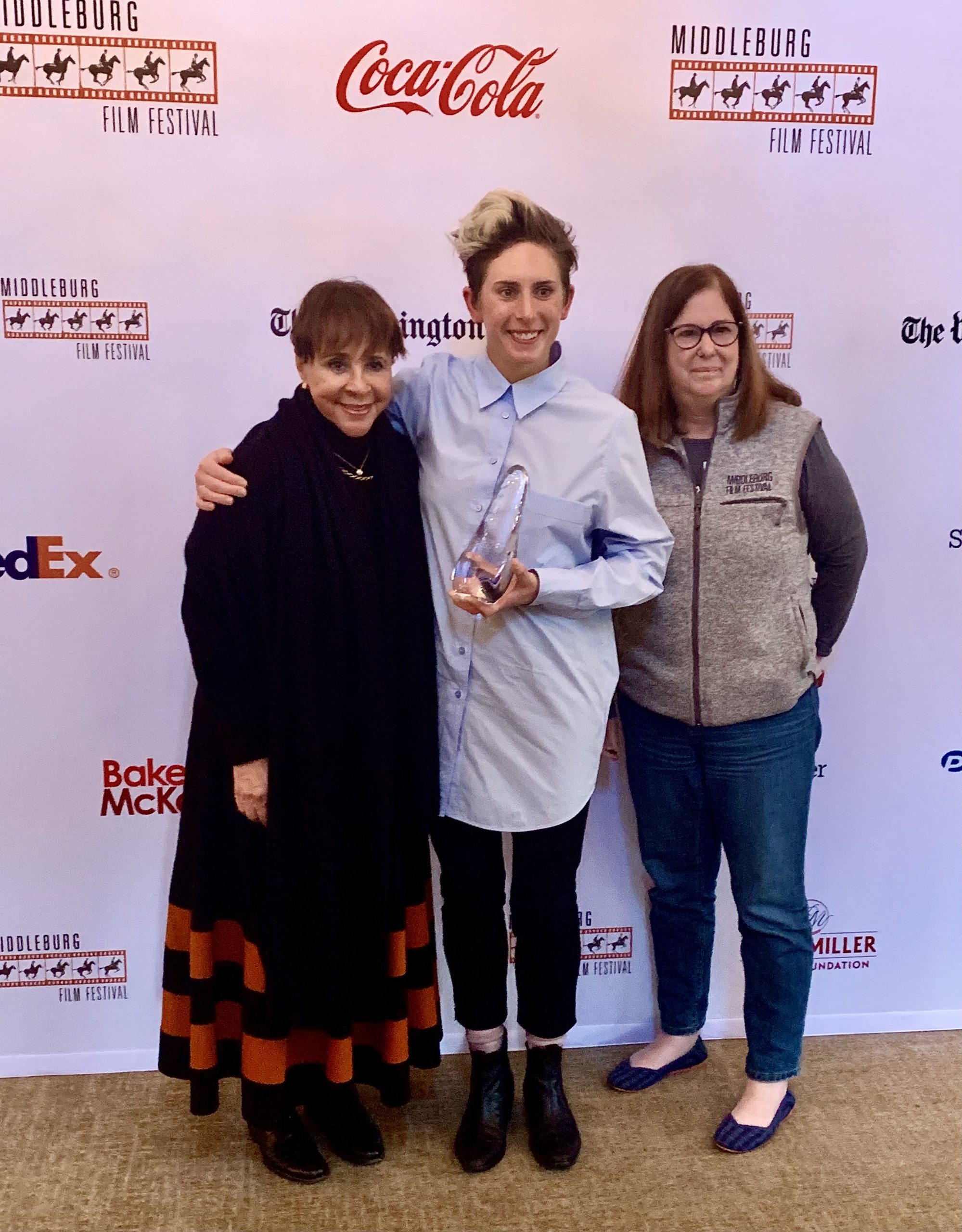 Alexandria, VA – I've sat next to Middleburg Film Festival Executive Director Susan Koch and MFF Founder Sheila Johnson during screenings and presentations many times over the nine years the festival has been attracting A-list stars, Oscar-caliber filmmakers and films, plus movie aficionados near and far. I've often wanted to whisper in their ears, Okay, what's your secret?!? How do you curate a film festival every year that is a veritable barometer for Academy Award accolades?
The screenings and conversations are always far too engaging to disrupt with my 20 questions. The list of films shown at the MFF that have gone on to receive the coveted golden-man statuette is long. Recent films include 2020 Best Picture Nomadland, 2019 BP Green Book with director/producer/writer Jason Reitman and Best Actor nominee Viggo Mortensen, and almost 2017 Best Picture La La Land with Best Actress Emma Stone and Best Director Damien Chazelle in attendance. Add Best Documentary Free Solo about Alex Honnold's epic free climb of El Captain in Yosemite.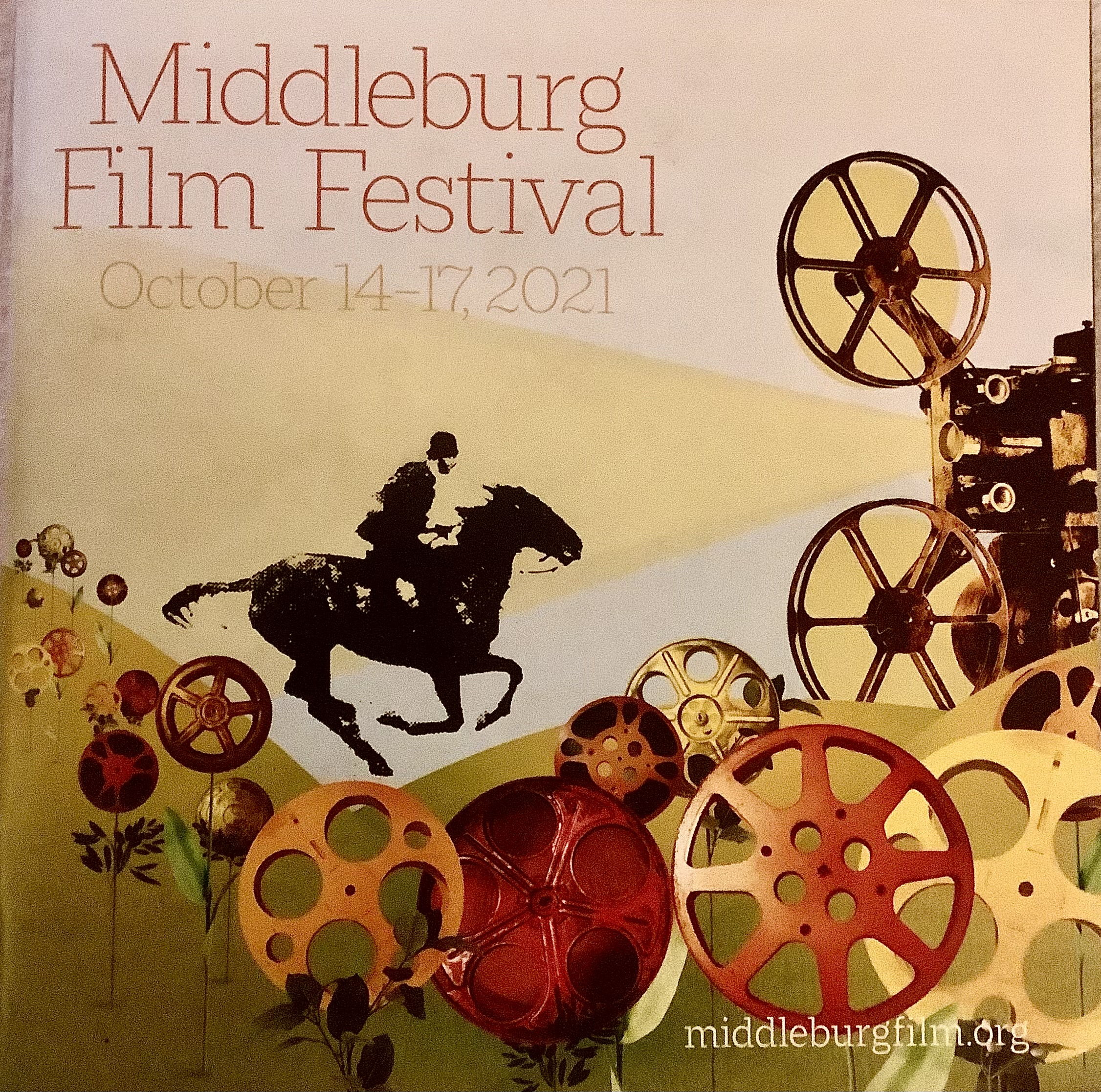 I could go on all day. Predictions for Oscar bids are already buzzing around several films shown at the tony Salamander Resort and Spa in historic Middleburg October 14~ 17. At Z Movies will spotlight three standout films and a few stellar notables among a wealth of outstanding film choices. It's an embarrassment of riches offering engaging conversations, interviews, a concert, and filmmaker tributes too numerous to cover them all.
Friday, the festival's first full day, kicked off with the screening of Maggie Gyllenhaal's directorial debut, The Lost Daughter. The film, based upon the book by Elena Ferrante, stars Oscar and Emmy winner Olivia Colman (2019's The Favourite, for which she earned an Oscar for Best Actress was screened at the MFF). Co-starring is Dakota Johnson, daughter of Melanie Griffith and Don Johnson, and granddaughter of Hitchcock's thriller femme fatale Tippi Hedron. At Z Movies encountered Ms. Johnson lunching with beau Chris Martin of Cold Play before she was presented with the 2021 Spotlight Actor Award.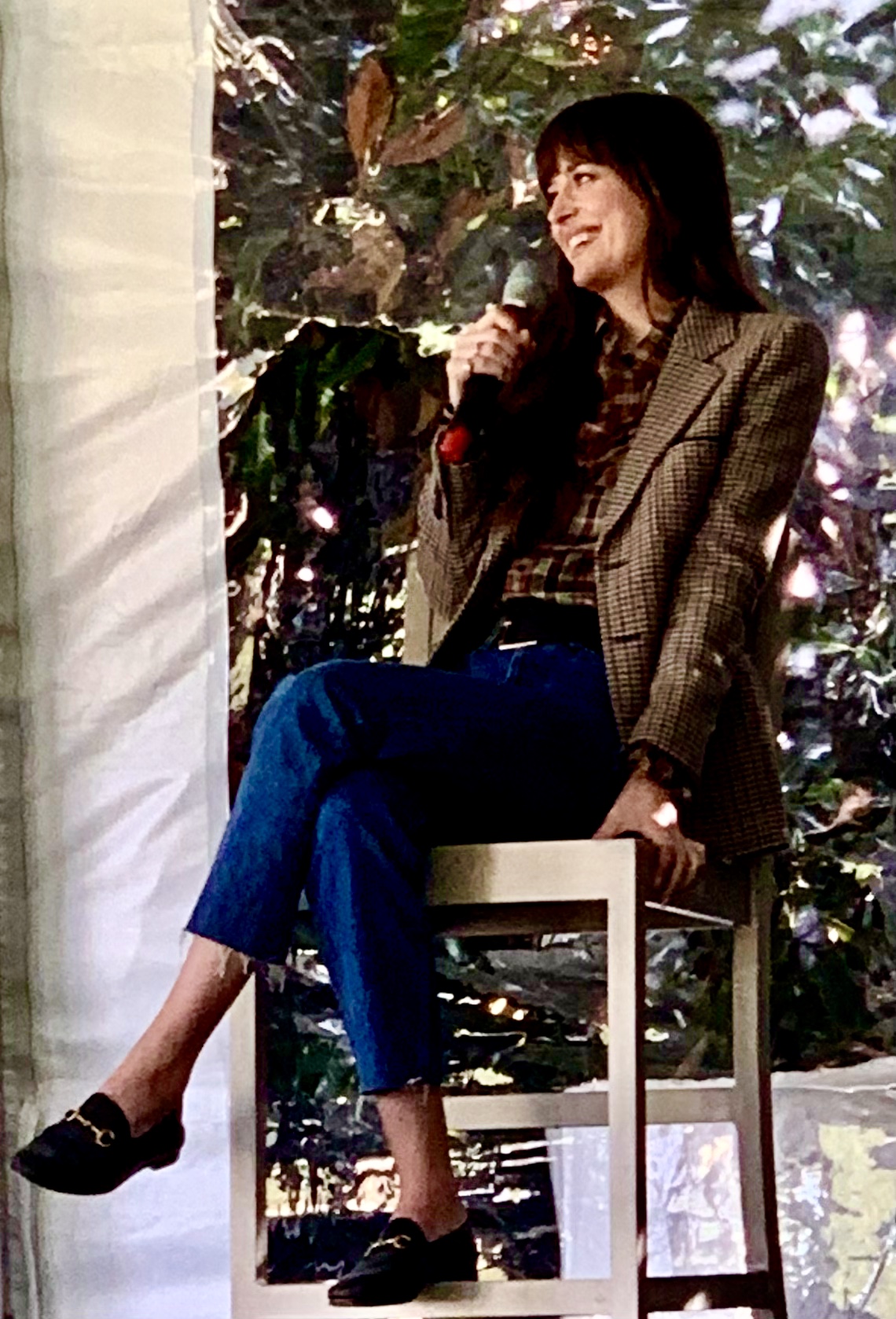 Dakota Johnson has a remarkable body of work for such a young actress, with 37 credits to her name. While she is most frequently associated with the Fifty Shades of Grey franchise, she's had memorable roles in The Bad Times at the El Royale (2018) and The Peanut Butter Falcon (2019). She also has three producing credits, three soundtrack credits, and one directing credit for a Cold Play video short.
In person, Miss Johnson is, of course, stunning, but also genuine, humble, and unassuming, evoking that girl-next-door spark and sparkle that begets the kind of beguiling, falling-in-love-at-almost-first -sight the camera loves. Variety Awards Editor Clayton Davis led Ms. Johnson to look back on her film career thus far and discuss what it was like growing up as Hollywood royalty.
The Lost Daughter came to Middleburg following screenings at the London Film Festival and a premiere at the Venice Film Festival. Gyllenhaal both directed the film and wrote the screenplay based upon the bestseller of the same name. Olivia Colman plays Leda, who becomes obsessed with Miss Johnson's character as she observes the young mother and her daughter interact at the beach. An impulsive act that sends her into shock and remorse is predicated on past life hauntings from marital strife and her erratic journey through motherhood.
Look for nominations for both actresses and screenplay/directorial nods for Gyllenhaal come award season. The Lost Daughter will drop in theaters on December 17 and streamed on Netflix beginning December 31. Originally planned to be filmed in New Jersey, due to COVID, the set was moved to Greece. Anyone familiar with both seaside locations will be scratching their heads. Ahhh, the magic of movies!
Speaking of Hollywood magic, Wes Anderson's The French Dispatch is sure to delight the Hollywood elite. If you are a Wes Anderson fan (Isle of Dogs), you'll love it. If not, you'll be back scratching your head. Much like Isle of Dogs, where you needed an appreciation and understanding of Japanese culture and anime, The French Dispatch presumes a certain savior-faire with respect to French sensibilities and joie-de-satire.
The ensemble cast will appeal to the Golden Globes international press. Oscar may have a harder time appropriating kudos for what is otherwise a pseudo-film noir masterpiece. Although the academy loved Roma, a real filmmaker's film – not for the masses. Not for the bottom-line box office draw. Roma was an MFF kickoff film in 2019.
C'mon C'mon is a love story to childhood, parenting, laments and loss, and to love Itself. Oscar winner Joaquin Phoenix stars as Uncle Johnny to the adorable Jesse, whose mother Viv leaves him in her brother's care while she advocates for her estranged husband's struggles with mental illness.
Written and directed by Mike Mills, the film is painfully real. Johnny is recording interviews with children growing up in urban environments where life isn't simple and rarely easy: Detroit, LA, NY, New Orleans. The juxtaposition between middle-class white American struggles and an optimistic, authentic minority voice of urban youth is complemented by Robbie Ryan's black and white cinematography and Jennifer Vecchiarello's artful editing.
Phoenix is compelling and brilliant as the bachelor uncle navigating his way flying blind through the travails of substitute parenthood. Gabby Hoffman as his sister Viv, mom to precocious Jesse played to perfection by Woody Norman, is no longer the waif child actress of Field of Dreams and Sleepless in Seattle. She's got the depth born of innate acting chops portraying the beleaguered single mother to Norman's crafted yet seemingly improvisational performance. Watch out for Norman. He's more than a scene-stealer. He's a serious contender come award season, already earning a Pioneering Spirit Award for his performance in C'mon C'mon and named a rising star at the 2021 Heartland International Film Festival in Indianapolis, Indiana. Prediction: look for sweeping awards for this eloquent and heart-lifting film.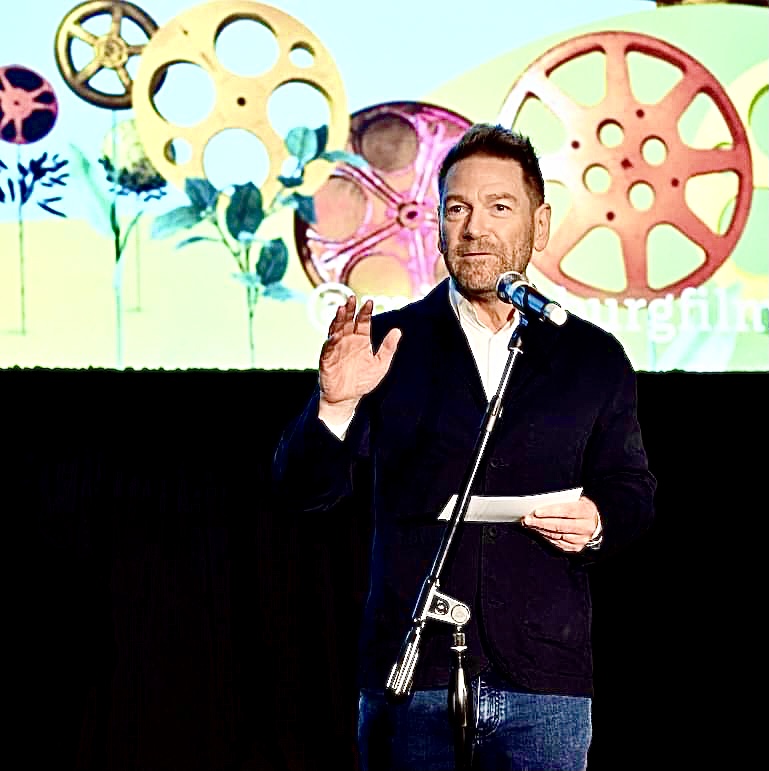 Two more films screened at the MFF are Sir Kenneth Branagh's Belfast and Jane Campion's The Power of the Dog. Branagh spent the weekend at Salamander screening Belfast, accepting the Spotlight Film Director's Award and engaging in conversation in addition to a post-screening Q & A with Washington Post film critic Anne Hornaday.
Branagh was born in Ireland but moved with his family to England when he was nine. Being told that he doesn't sound Irish, Branagh notes that it took him a few years to shake it, but despite leaving his accent behind, his Irish roots run deep. Belfast reflects a childhood growing up in a middle-class working family amid the uncertainty of systematic violence and intimidation endured during the tumultuous late 60s in Northern Ireland. Every good story proffers some hope, a little bit of faith, and the possibility of happiness. Belfast delivers all that and more.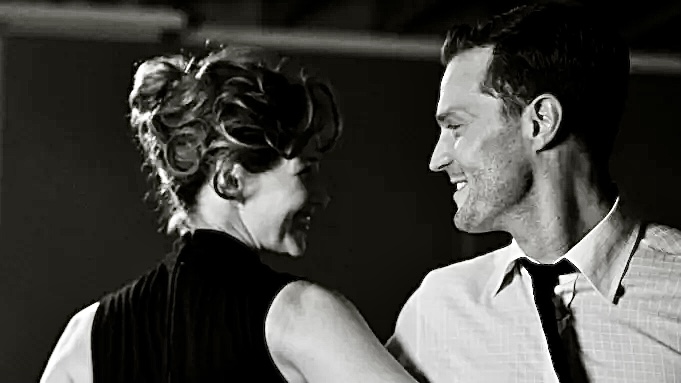 Belfast was voted the 2021 narrative film Middleburg Film Festival Audience Award Winner. Of course, with Sir Kenneth present, it sold out the Saturday Night Centerpiece showcase screening. Branagh directed and wrote the screenplay. The cast, including Dame Judi Dench, Fifty Shades of Grey's Jamie Dorman, and Ciaran Hinds (Game of Thrones, Red Sparrow), is getting Oscar buzz.
Susan Koch notes, "We were so honored to have Kenneth Branagh join us to present Belfast with its masterful film ingredients, deeply moving story, and stunning performances." Rumor has it that Belfast has a good shot at winning this year's Best Picture Oscar. But hold your horses. Jane Campion's The Power of the Dog is a serious contender for taking top prizes at all the film award ceremonies.
The Power of the Dog is a period masterpiece set on a Montana cattle ranch in 1925.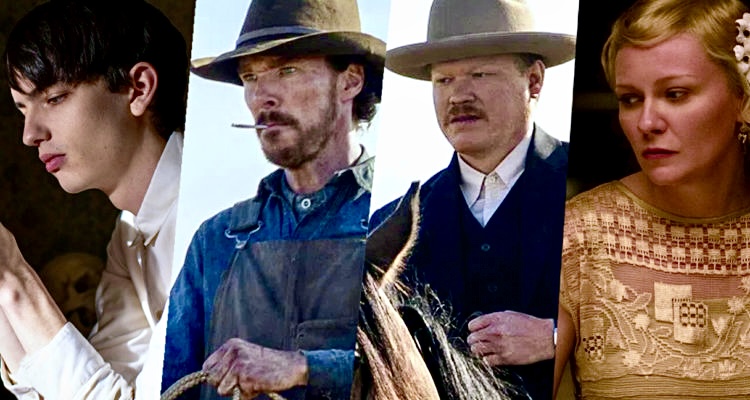 The undercurrent pathos of this film upstages anything the dysfunctional Dutton family and ranch hands on Paramount's Yellowstone series have yet to concoct. Benedict Cumberbatch plays Phil Burbank, a swaggering, charismatic cowboy who is heir to the expansive ranch he shares with his flaccid brother George (Jesse Plemmons), who impetuously marries the widow Rose Gordon (Kirsten Dunst), whose stepson Peter Gordon (Kofi Smit-McPhee) suffers the slings and arrows of homophobic Phil's abject humiliations and degradation.
I'm not going to give more away. Campion's direction and adaptation of the original 1967 novel by Thomas Savage are sublime. Complemented by the epic cinematography of Ari Wegner, this film will haunt your dreams. Wegner, awarded the 2021 Distinguished Cinematographer's Award, attended the screening.
Campion has already won Best Film and Best Director Silver Lion Awards at Venice and San Sebastián. The Power of the Dog was nominated Best Film at the Toronto International Film Festival among several BP and BD nominations as well, with Ari Wegner winning the Artisan Award for her Cinematography there, too. The Power of the Dog opens in theaters this month and drops on Netflix on December 1. It is a magnificent film. Do yourself a favor and enjoy it in a theater on the really big screen. You'll thank me later.
ICYMI: Hurry to See "My Lord, What a Night" at Ford's Theatre, Discover Real-Life Friendship Between Einstein and Opera Singer Marian Anderson