Below the Beltway
Zebra Misc
An Afternoon of Friendship, Fashion, and Raising Funds
Yacht Haven Garden Club Hosts 37th Annual Fashion Show
Alexandria, VA — Fashion and fun prevailed at Yacht Haven Garden Club's 37th Annual Fashion Show & Luncheon (which included a silent auction and raffle), last Thursday, October 28. This year's theme "Bewitched, Bothered & Bedazzled" led to beautifully decorated tables at the Mount Vernon Country Club, with witches' hats and gorgeous floral centerpieces that included witches' brooms.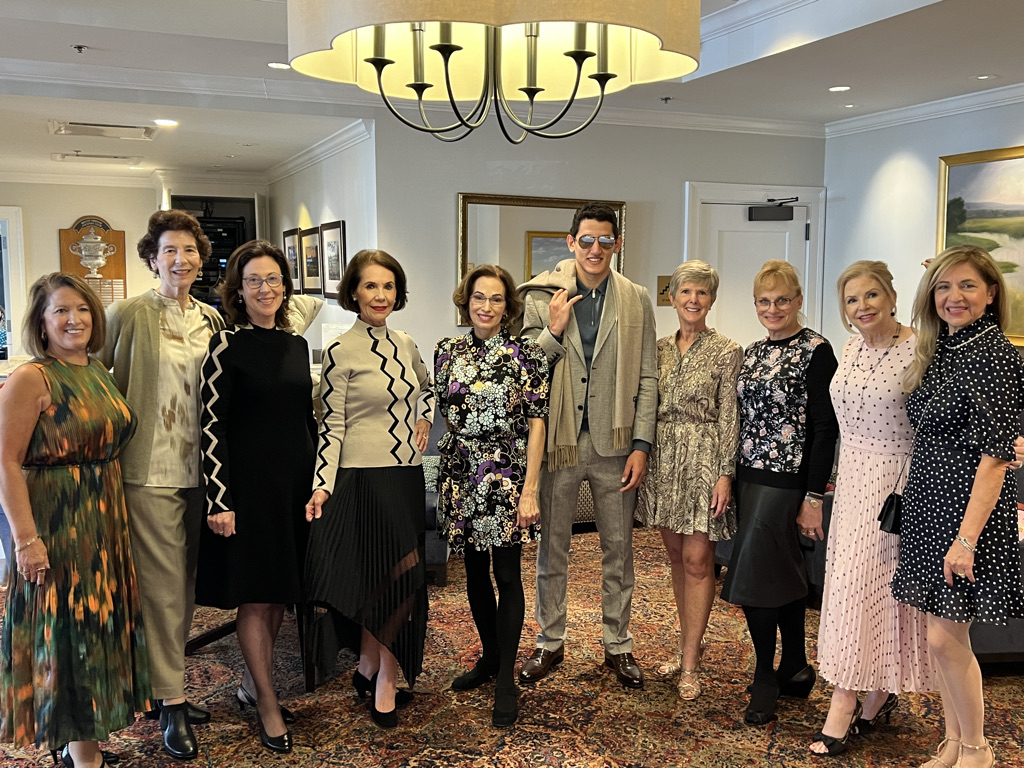 After the social hour, President Wanda Ragland of the Yacht Haven Garden Club spoke about the club's mission, "to provide education, resources and networking opportunities for its members to promote the love of gardening, floral design, and civic and environmental responsibility."  Ragland introduced Arlene Stewart, President of the National Area Capital Garden Club (NCAGG), who said, "It is my pleasure to be here today, it just feels so good to be out with a group of people, to just enjoy this beautiful day."  NCAGG serves the greater Washington DC area with 2,224 members and 70 garden clubs.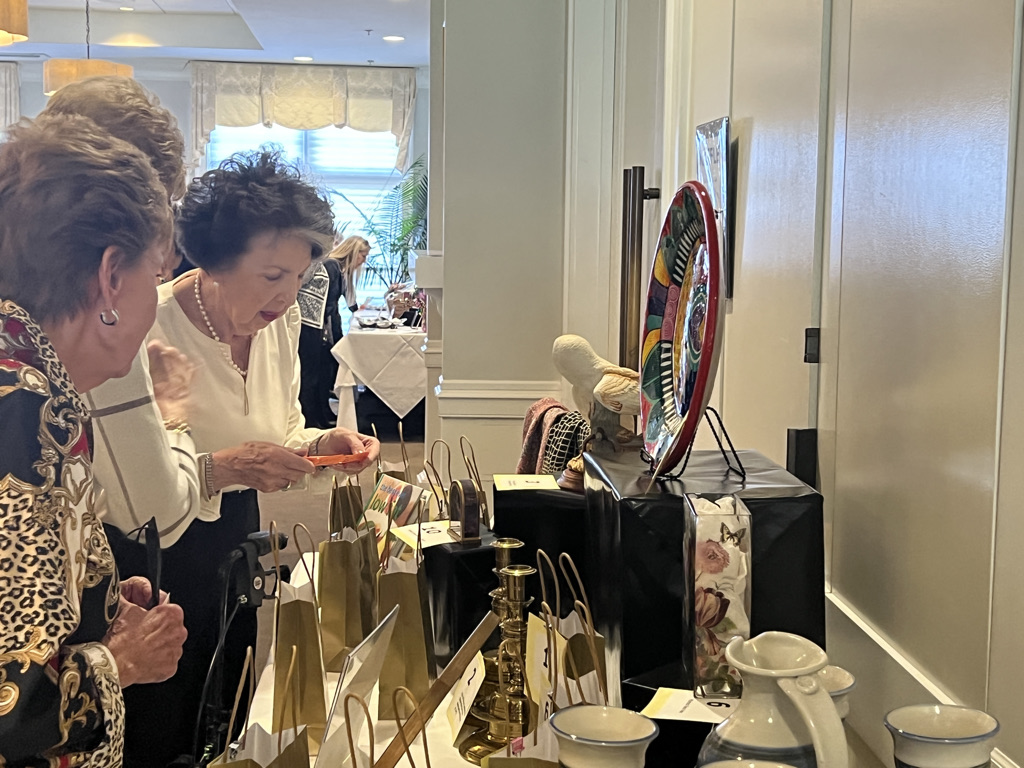 Fashion Show Chair Nancy Hawkins then introduced the show's commentator, Bloomingdales' Personal Shopper Effie Elkorak. Bloomingdales provided gorgeous fashions in misses, petites, and ladies sizes, which were modeled by Yacht Haven Garden Club members.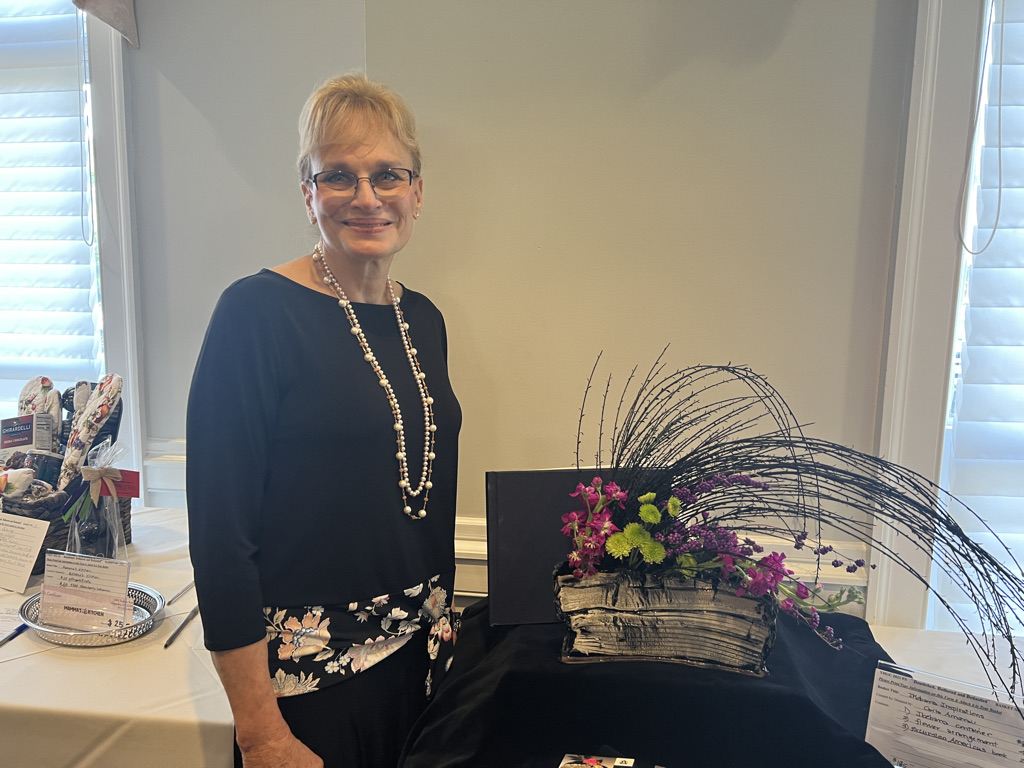 Elkorak educated the crowd, "And do you see she is wearing her sneakers? A few years ago, you couldn't do anything like that. Don't be afraid to wear your sneakers this season because it's in, it's in fashion."  She also remarked how people are wearing casual clothes more because they don't always have to dress up for work. They may be just doing a Zoom meeting, so they only have to look beautiful from the waist up and maybe on the bottom they are wearing their sweatpants.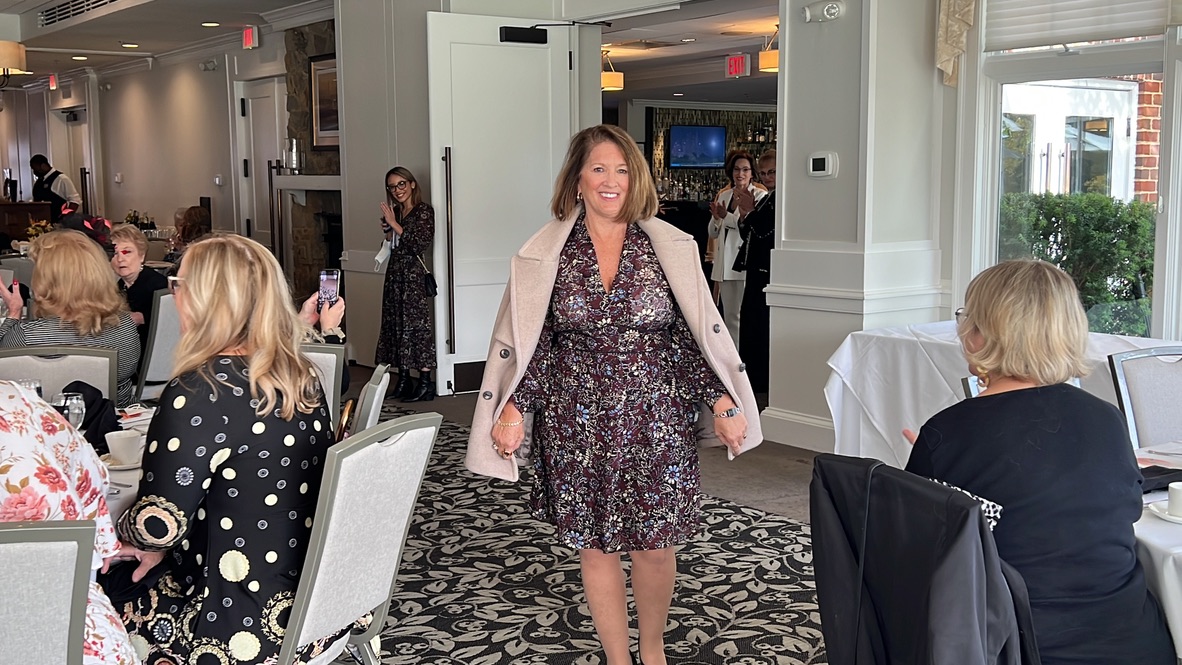 Next Effie informed the crowd that there was a special guest male model from Bloomingdale's, Remoun Hanna. There were a few gentlemen sprinkled around the room, so she said hopefully they would find something they liked.  Hanna was also more casually dressed wearing a blazer, jeans and turtleneck from the British line, Ted Baker.  She said, "Men don't really wear suits anymore as much as they used to for work; they are into more of a casual look." A man doesn't have to wear a shirt and tie any longer unless he is going to a meeting. Everything in fashion is getting a little more casual and relaxed for men also.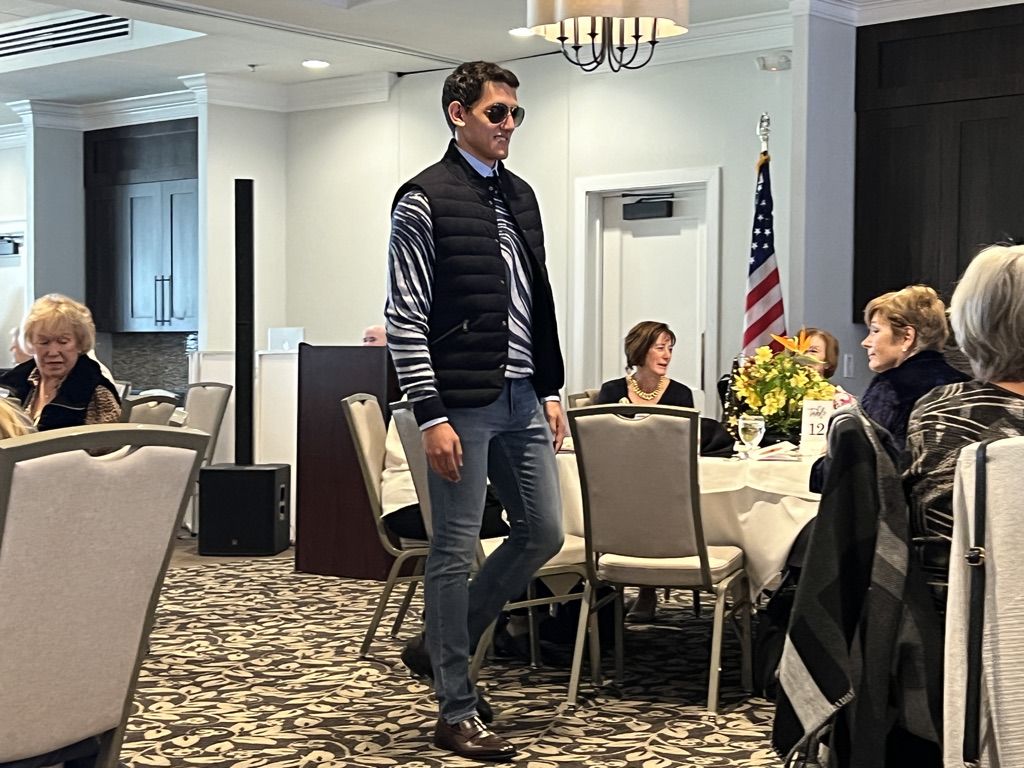 Now through November 9, ten percent of all sales made by an appointment with Effie, 571-447-0739, or shopped online at stores-bloomingdales.com/effiee, will be donated to Yacht Haven Garden Club.  Along with the contributions from Bloomingdales, River Bend Bistro and Wine Bar, Salon Monte and Voila Pastry shop were among the many merchants and individuals who generously donated to the event for the silent auction and raffle.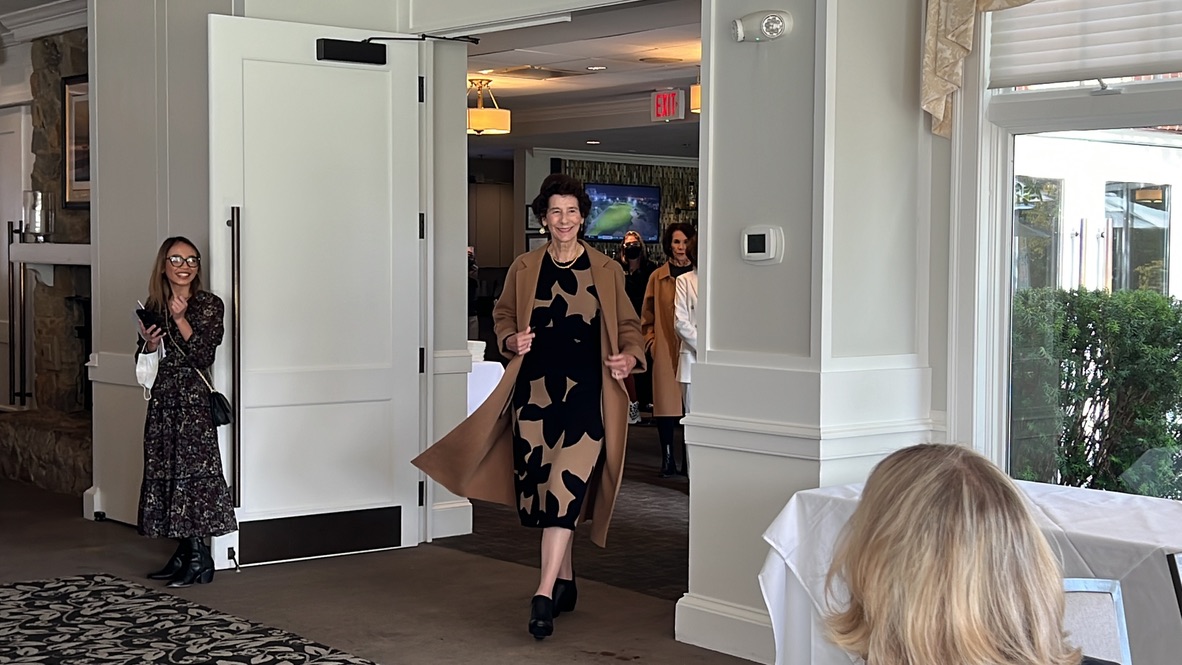 For more information about Yacht Haven Garden Club, visit yachthavengardenclub.wixsite.com.  If you are interested in more information about joining the club, please contact Third Vice President for Membership, Patsie Uchello at 703-304-0156.