Community News
Sponsored by Amazon, Parade of Lights Returns To Alexandria Dec. 4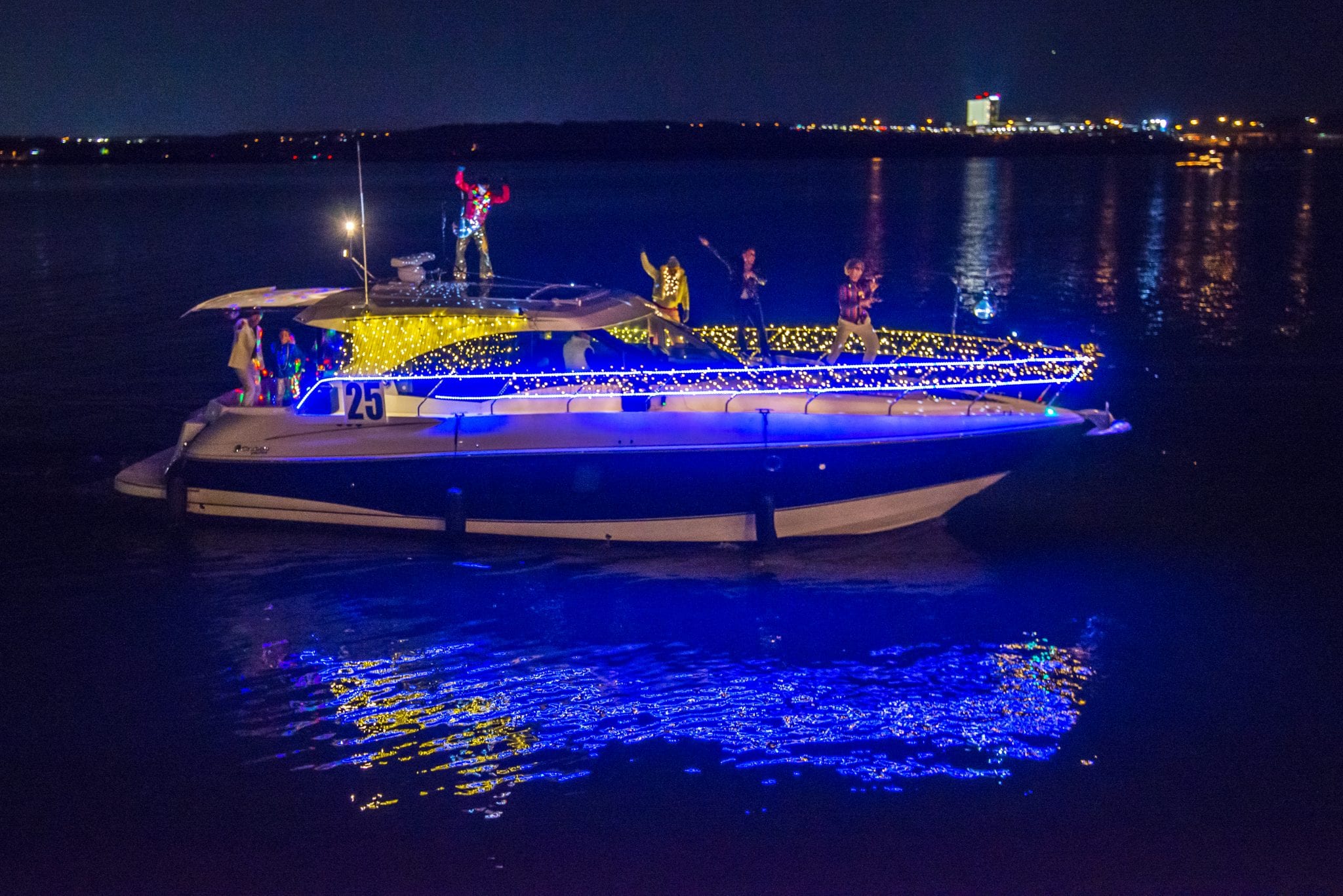 ALEXANDRIA, VA – As part of the return of Alexandria's biggest holiday weekend, Old Town's historic waterfront will shine for the 21st annual Alexandria Holiday Boat Parade of Lights sponsored by Amazon on Saturday, December 4, 2021, at 5:30 p.m. as dozens of brightly lit boats cruise along one mile of the Potomac River shoreline. The boat parade is part of a weekend of festivities including the Campagna Center's 50th Anniversary Scottish Christmas Walk Weekend and Parade.
Boat parade dockside festivities will entertain parade-goers from 2 to 8 p.m. in Waterfront Park at the foot of King Street. Festivities include a pop-up beer garden from Alexandria's award-winning Port City Brewing Company and holiday music and giveaways from 97.1 WASH-FM. Hands-on activities from independently owned Alexandria businesses include a Letters to Santa postcard station from paper goods boutique Penny Post and a holiday ornament craft activity from AR Workshop Alexandria. Enjoy savory bites from the new Mae's Market and Café, gourmet popcorn from America's Favorite Gourmet Popcorn and a hot chocolate bar from Dolci Gelati. At 3:30 p.m., Santa and Mrs. Claus will arrive by fireboat at the Alexandria City Marina before attending the annual Torpedo Factory Art Center Holiday Festival.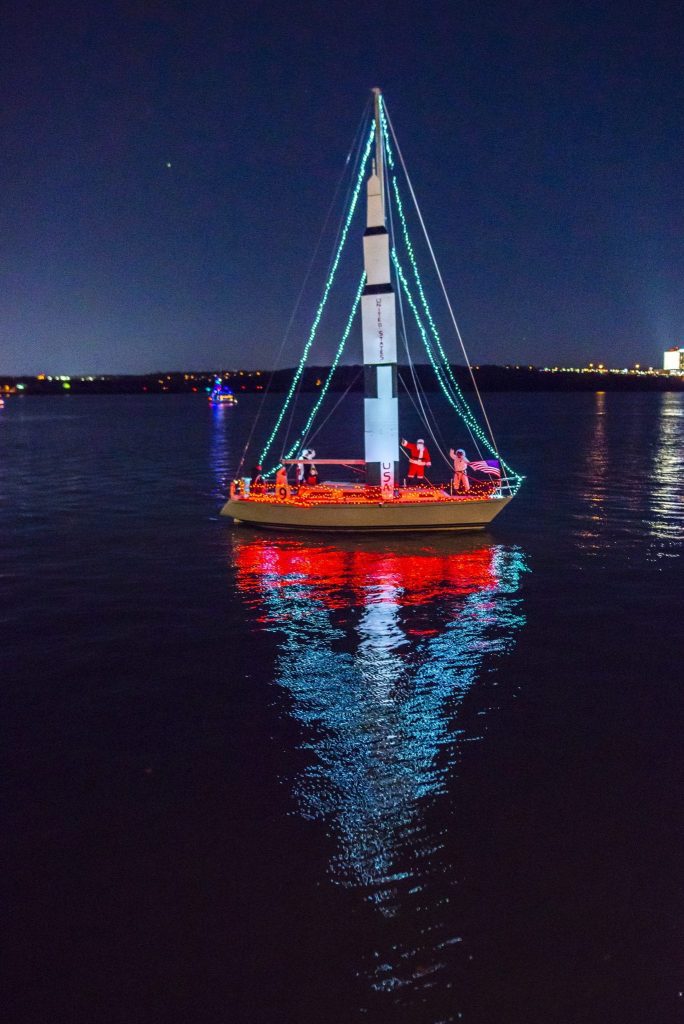 For the best view and to avoid crowds, guests are encouraged to spread out along a mile of Alexandria's shoreline among viewing areas spanning from Founders Park to the north of the Alexandria City Marina and stretching southward to Ford's Landing Park. To avoid traffic delays, parade-goers should come to the area earlier in the day and cars should avoid the intersection near the marina at King and Union Streets.
Amazon is proud to sponsor the Alexandria Holiday Boat Parade of Lights and partner with Visit Alexandria on such a beloved community event. The parade is produced by Visit Alexandria in collaboration with the City of Alexandria, City Cruises anchored by Hornblower and the Old Dominion Boat Club.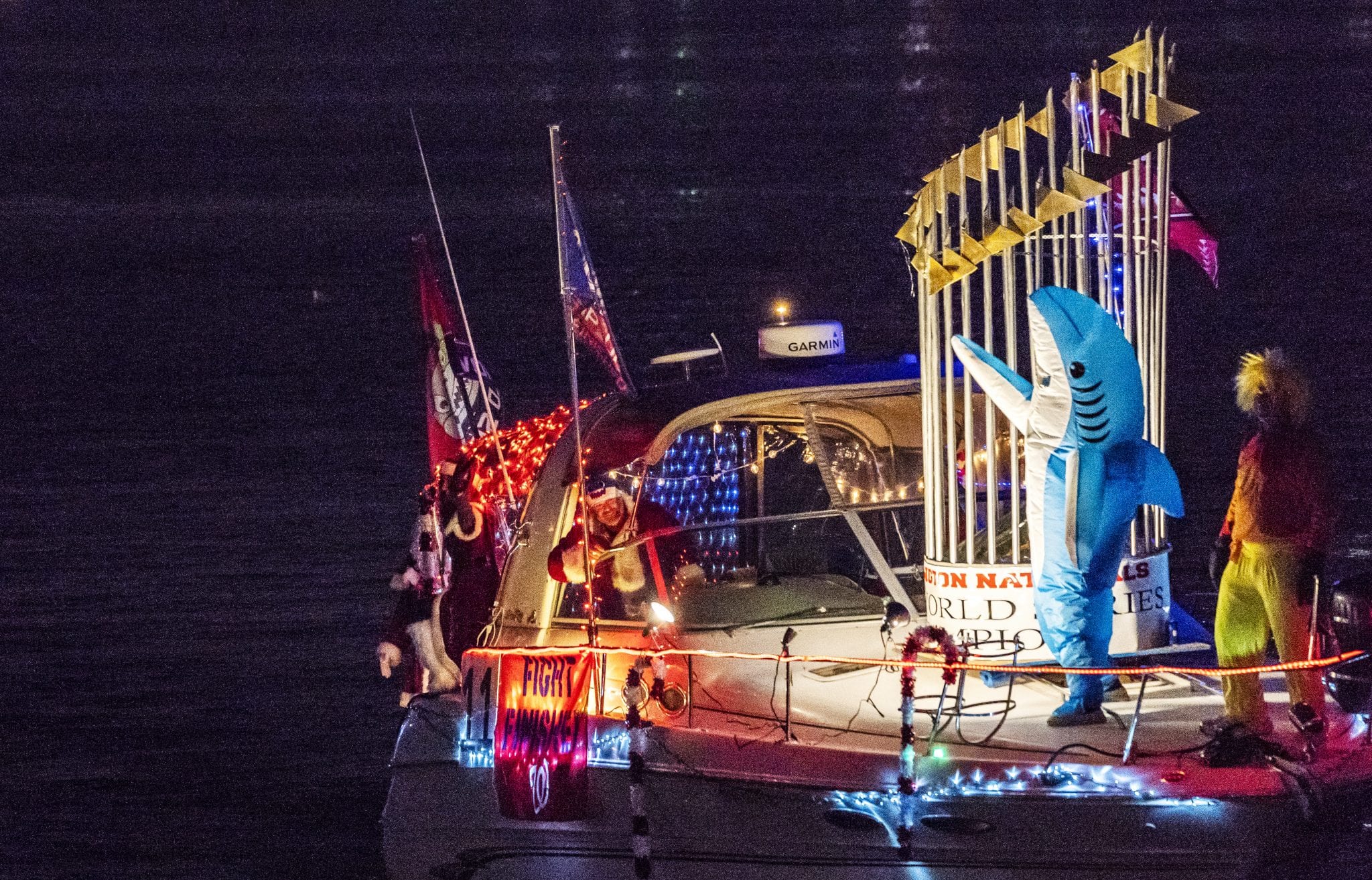 The Alexandria Holiday Boat Parade of Lights is one of two boat parades along the Potomac River, with the District's Holiday Boat Parade taking place on the same evening at 7 p.m.
EVENT DETAILS
December 4, 2021
21st Annual Alexandria Holiday Boat Parade of Lights
Parade begins at 5:30 p.m.; Dockside festivities 2 to 8 p.m. at Waterfront Park (1A Prince St.)
Parade viewing areas along one mile of the Old Town Alexandria waterfront stretching from Founders Park (351 N. Union St.) to Ford's Landing Park (99 Franklin St.)
Admission: Free; $ for food/drink and some activities
VisitAlexandriaVA.com/boatparade
SCHEDULE IN OLD TOWN ALEXANDRIA
Activities (2 to 8 p.m.)
Holiday music and giveaways from 97.1 WASH-FM
Letters to Santa postcard station from Penny Post
Holiday ornament activity from AR Workshop Alexandria (2 to 5:30 p.m.)
Santa arrives by fireboat at the Alexandria City Marina (3:30 p.m.)
Food and beverage offerings (2 to 8 p.m.)
Parade (5:30 p.m.)
PARADE VIEWING AREAS
Founders Park (351 N. Union St.)
Alexandria City Marina (0 Cameron St.)
Waterfront Park (1A Prince St.)
Point Lumley Park (1 Duke St.)
Shipyard/Harborside Park (1 Wilkes St.)
Windmill Hill Park (501 S. Union St.)
Ford's Landing Park (99 Franklin St.)
Annual Lion Fest Returns to Lyles-Crouch, Raises Almost $50K for Students and Teachers