Community News
Foodie Newz
Bagels and King Street Sounds Like a Great Combination!
The Chewish Deli is opening at 1640 King St.
Alexandria, VA – The Chewish Deli has submitted a SUP with the City to open at 1640 King St., former home of Dunkin Donuts. The new space, their second location, provides seating for 18. Gregg Linzey promises to serve the same great bagels, schmeers, sandwiches, beverages, etc. in the new space as he does now on Pendleton.
Chewish Deli's roots started with Gregg baking and selling bagels in 2018, working in partnership with a local restaurant, Genuine Water Bagels, on South Washington Street.
When GWB closed, Chewish Deli was born. Based out of a food truck, Gregg developed a truly loyal fan base, often requesting more bagels than he could bake at any one time. Now, the Chewish Deli is opening at 1640 King St.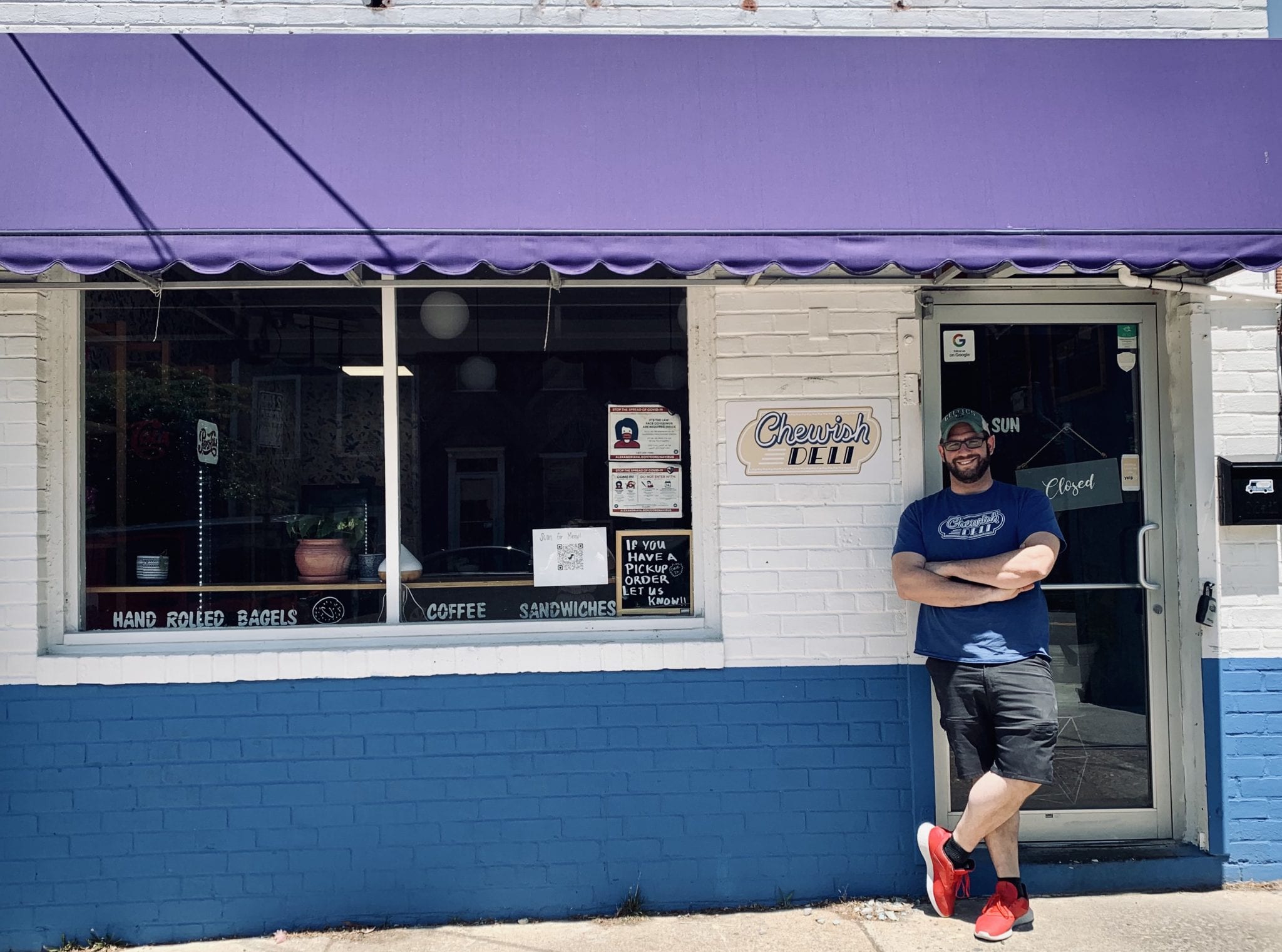 Operating out of a food truck and selling at events such as the Old Town North Farmer's Market, Chewish Deli soon garnered "great support from the local Alexandria community," says Gregg. "And that amazing support led us to find a brick-and-mortar location on South Pendleton Street."
What came next was an act of serendipity. When I picked up bagels one morning, Greg and I discussed his desire for a storefront where he could bake as much as he wanted and expand his product line. I put him in touch with the owner of  the Pendleton Carry Out.
The Chewish Deli soon had it's new home at 807 Pendleton St., opening in  September of 2020. Gregg is delighted with the opportunity to enlarge his business enterprise stating, "I was destined to be a great bagel baker and now I can offer my products to a lot more folks in the Northern Virginia area."
Gregg and the Chewish Deli offers bagels, coffee and both breakfast, and lunch sandwiches to the Northern VA area.  Gregg says he is also looking to hire staff for both locations – counter help, bagel bakers, and more.
MORE ON THE CHEWISH DELI AND GREGG LINZEY–Read From Financial Planner to Bagel Maker