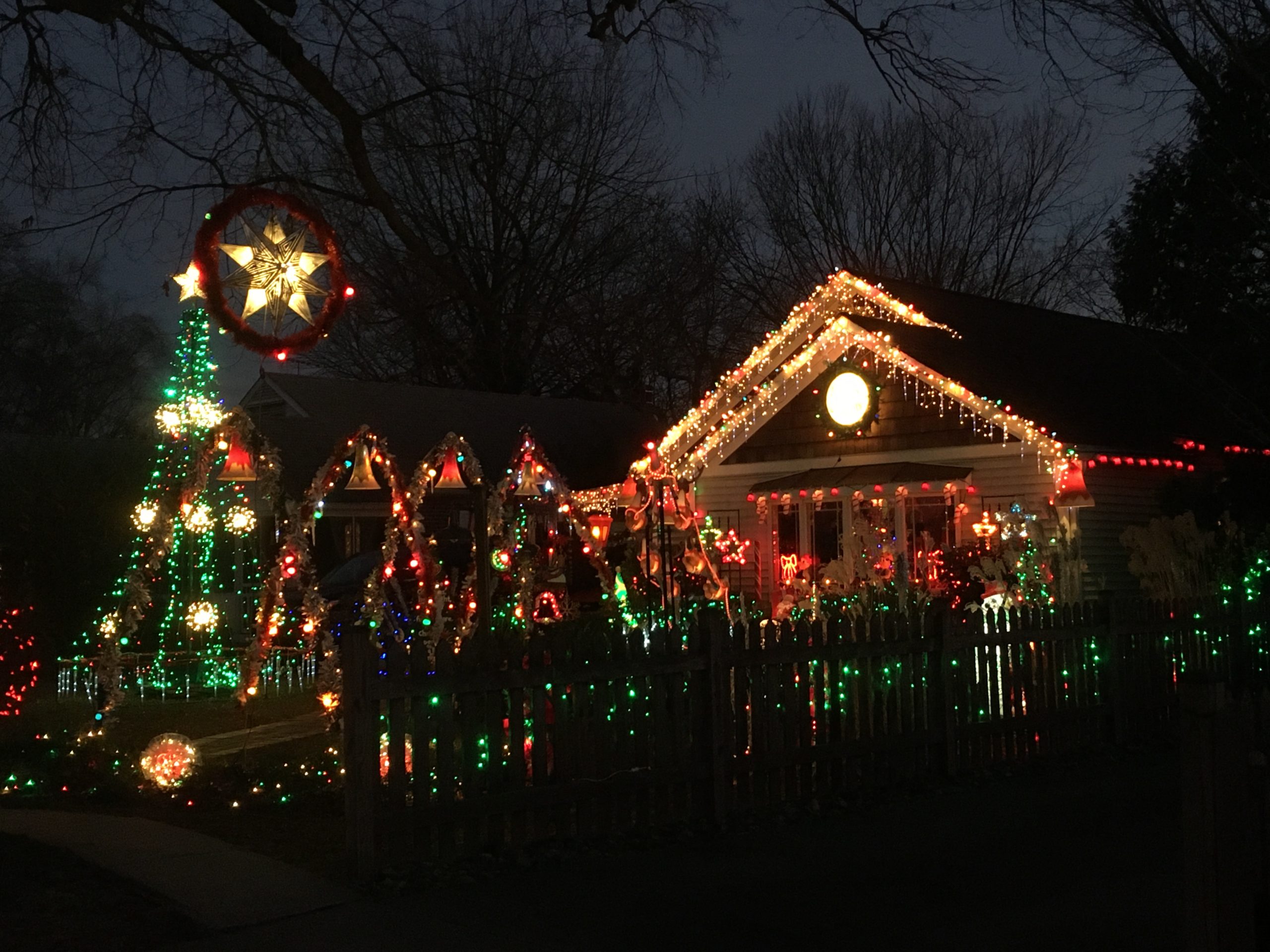 ALEXANDRIA VA – It's that time of year again — the smell of pine trees and cinnamon, the possibility of snow gently falling from the sky, the delicious turkey, ham, and all the trimmings. The holiday season is fast approaching, and every household and community has their own unique ways to celebrate. In the Del Ray section of Alexandria it means the Annual Holiday Home and Business Decorating Contest is about to begin.
This year, the Del Ray Citizens Association (DRCA) and the Del Ray Business Association will cohost the competition for local businesses and residences fighting for a chance to win the title of Del Ray's best-decorated.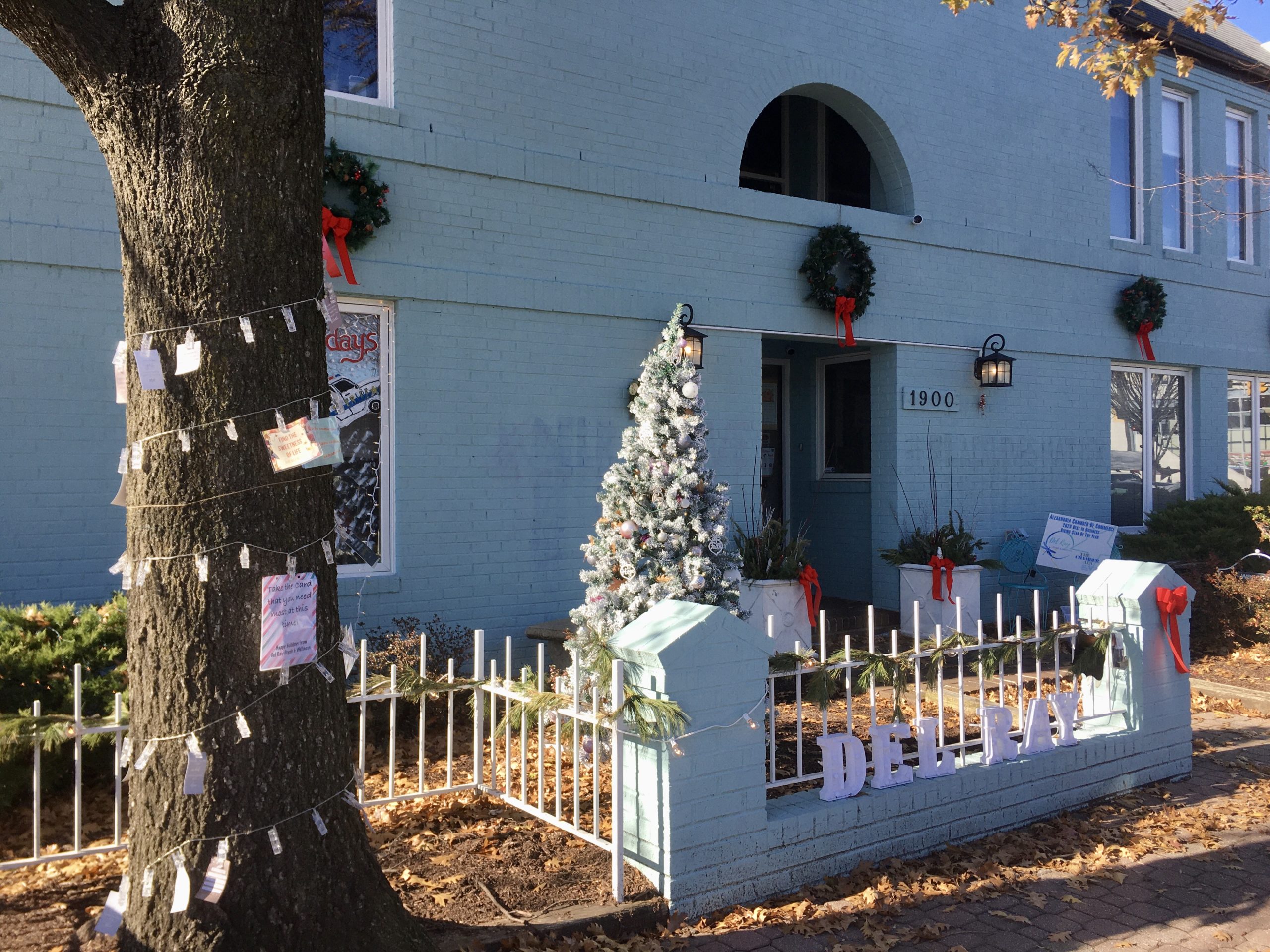 The judges for the 2021 competition will include Councilmember-elect Alyia Gaskins, Mayor Justin Wilson, and  Connie Knight, who was the first place winner for last year's Best Indoor Home Decorating category. 
Best Home Display winner in 2020 Pete Landgren said, "I'm honored to have been selected and humbled that "my lights" make people happy. I've met so many wonderful people in my yard over the years, and I look forward to doing the lights each year at least as much as they look forward to seeing them!  It's truly a labor of love."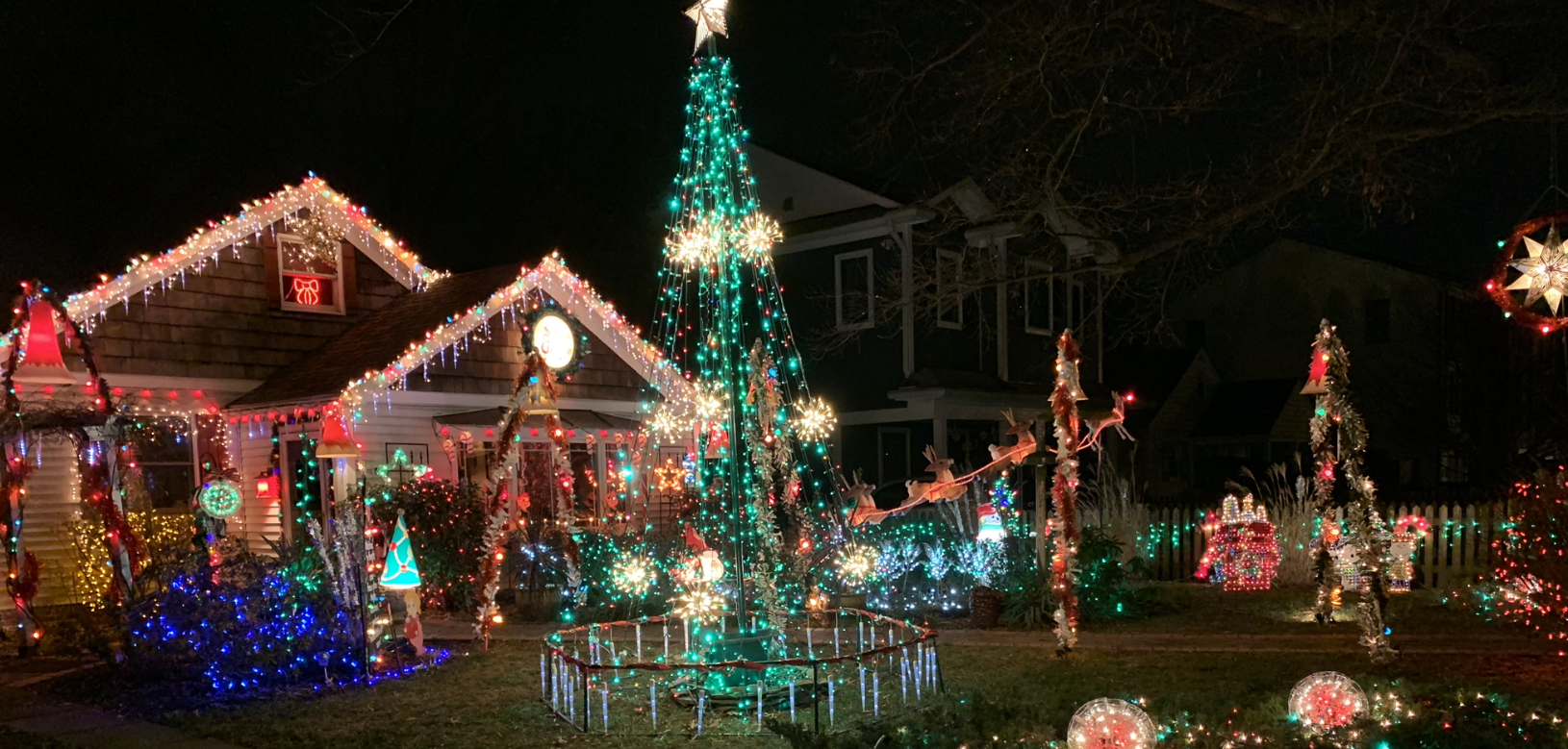 For this year's event, there will be several different contest categories, including individual homes, along with businesses. For residences, there are two different categories:
Best Home Display, voted on by the judges; and the People's Choice Award, which will be decided by the public.
"Last December, we had tons of house and business entrants, and our judges were amazing – Councilman John Chapman, Renee "Poetry Fence" Adams, and the "Poop Brothers," said Rachel Lazarus, Activities Director for DRCA.
The local business side of the competition has three different categories. This includes the Best Business Window Paint Display where the participants will have festive, fun graphics painted on their windows; Best Business Display and a People's Choice Award.
Important dates regarding the contest:
November 6 – December 10, 2021: Entry form submission period.
December 11 – December 20, 2021: Online voting is open for People's Choice Awards.
December 11 – December 20, 2021: Judges visit entrants and score for Best Home Display, Best Business Display, and Best Business Window Paint Display.
December 24, 2021: Winners announced!
The entry form for this year's upcoming and exciting competition, along with more details regarding the event, can be found on the Contest's Website HERE.
In addition, the website includes an embedded map that will update as forms are submitted, an FAQ page about this and last year's judges, and a list of the 2020 winners, along with some photos of their winning displays! (The site is also friendly to mobile users, in case you want to look at the map on the go!) 
Happy Decorating!
MORE: Public Invited to Help Lay Wreaths at Alexandria National Cemetery Dec. 18