Zebra Misc
On the Road Again: Tips for 2021 Holiday Road Trips from AAMCO Transmissions and Total Car Care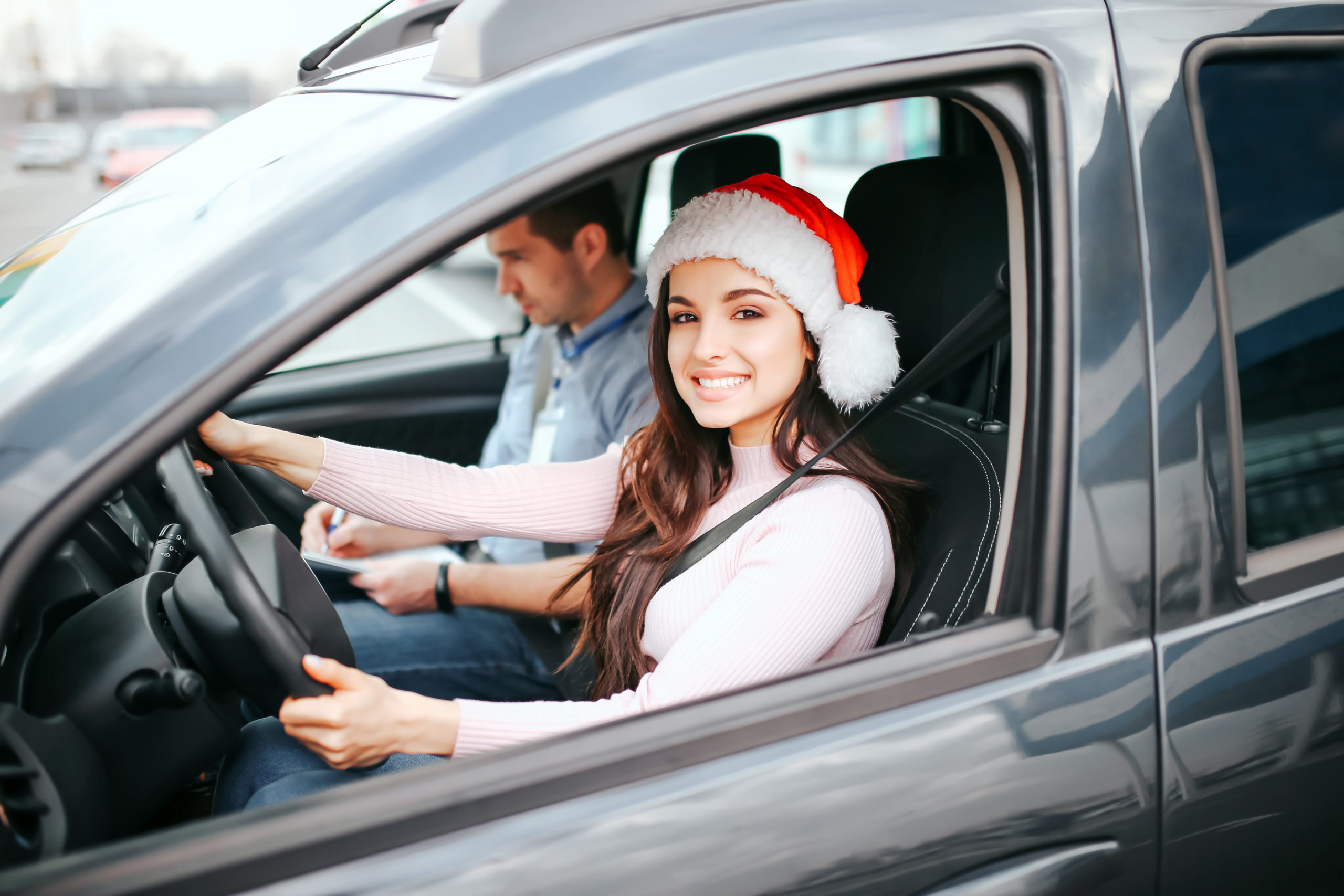 The latest numbers are in and according to AAA, the 2021 holiday travel season is in rebound mode with 53.4 million people expected to travel for the Thanksgiving holiday alone! That's the highest single-year increase in travelers since 2005.
And according to PwC, the vast majority of those, 72 percent, will travel by car. The last thing you want to deal with on a road trip — during a pandemic, with labor shortages — is to be faced with trying to repair a broken-down vehicle in an unfamiliar town.
How do you tell if your windshield wipers need to be replaced? Which fluid is the lifeblood of your engine? How can you maximize your gas mileage? What's up with that check engine light?
For those who are hitting the road this Thanksgiving and throughout the holiday season, your local car care experts at AAMCO Transmissions and Total Car Care are providing tips to help holiday travelers keep their road trips safe.
"At AAMCO we know how important it is for people to be able to visit and spend time with their loved ones over the holidays and getting there safely is a top priority," said Bruce Chidsey, AAMCO Vice President of Automotive Technical Support. "It's the perfect time to remind people of some simple but important steps they can take to make sure their vehicle is road ready for those long trips. Nothing will spoil a holiday vacation like costly car trouble!"
Put these 6 Tips on Your Holiday Road Trip Checklist…(then check it twice!)
Check Tires and Save on Ga$:
Save money on gas mileage by up to three percent with properly inflated tires! A car that gets 30mpg gets an extra 1mpg with enough air in the tires.
Cold temps can cause a drop in tire pressure. Deflated tires also reduce the tread and the traction of the car, which significantly increases the chances of sliding on icy patches.
Fill up tires with air at a local gas station and be sure to read your owner's manual or the side of your door jamb for suggested pounds per square inch.
Monitor Fluids:
Oil – It's the lifeblood of your engine and transmission. Cold temperatures make motor oil thicker and create unwanted friction and potentially damage in the engine. Consider using a lighter grade of oil in the winter months if you live in a cold climate. Be sure to check the fuel, air, and transmission filters at the same time.
Antifreeze – Drivers should keep their antifreeze/coolant mix at the appropriate levels to prevent the engine from freezing and reduce corrosion. A 50/50 mix will keep fluids from freezing at temperatures as low as -34 degrees.
Wiper fluid – Top off your windshield washer fluid reservoir with appropriate fluid to keep your windshield clean and clear in all types of weather. Don't fill with water – it could freeze and burst the tubing causing costly repairs.
Battery Check:
Keep track of your battery's age – a car battery typically lasts 3-5 years.
Cold temps reduce a vehicle's battery power by up to 50 percent and cause a car's electrical system to work harder, particularly with the increased power demands of heating systems, defrosters, and windshield wipers.
Battery cables and clamps should also be checked regularly for fraying or corrosion. Battery acid corrosion appears as a white, powdery substance but can be cleaned with baking soda, water, and a toothbrush.
Clear the Dashboard (of warning lights):
Driving around with the check engine or warning lights on thinking "it's probably nothing?" Get it checked and cleared out before your trip because "it could be anything." And that could end up costing a lot of money.
Thirty-three percent of Americans drive with their check engine light on for an average of nine days – DON'T BE A STATISTIC!
Keep Windows Clean and Clear:
Windshield wipers that streak, squeak, or flop should be replaced. Make sure wiper blades aren't cracking or deteriorating.
Test defrosters and allow time for condensation to clear from the entire windshield before heading out on the road.
Clear all snow and ice from the windshield for proper visibility and from other parts of the car for the safety of all drivers.
Pack a Health and Safety Kit:
Stash extra face masks, disinfecting wipes, hand sanitizer, a thermometer, and even a package of rapid COVID tests if needed, to help protect and monitor your health while on the road. Bring water and extra snacks to reduce the need to stop during your trip.
Pre-plan stops along your route, if possible, and be prepared for unexpected closures of restaurants and gas stations due to labor shortages. Be aware of state/local COVID regulations along your route and at your planned destination.
Keep an emergency kit inside vehicle that includes a flashlight, jumper cables, cell phone charger, ice scrapper, snow brush, and blanket.
With more people working remotely, holiday travel starts now and will extend through the end of the year, which means the highways will be more crowded for the rest of 2021, despite high gas prices and COVID caseloads that are stalling, and even surging in some places. Take the time to prepare for your road trip and enjoy the holidays!
ALSO IN THE NEWS: Nationwide Paint Shortage Impacts Road Re-Striping