Arts
New Art League Exhibit, Earth & Steel, Spotlights Artistry of Injured Military Personnel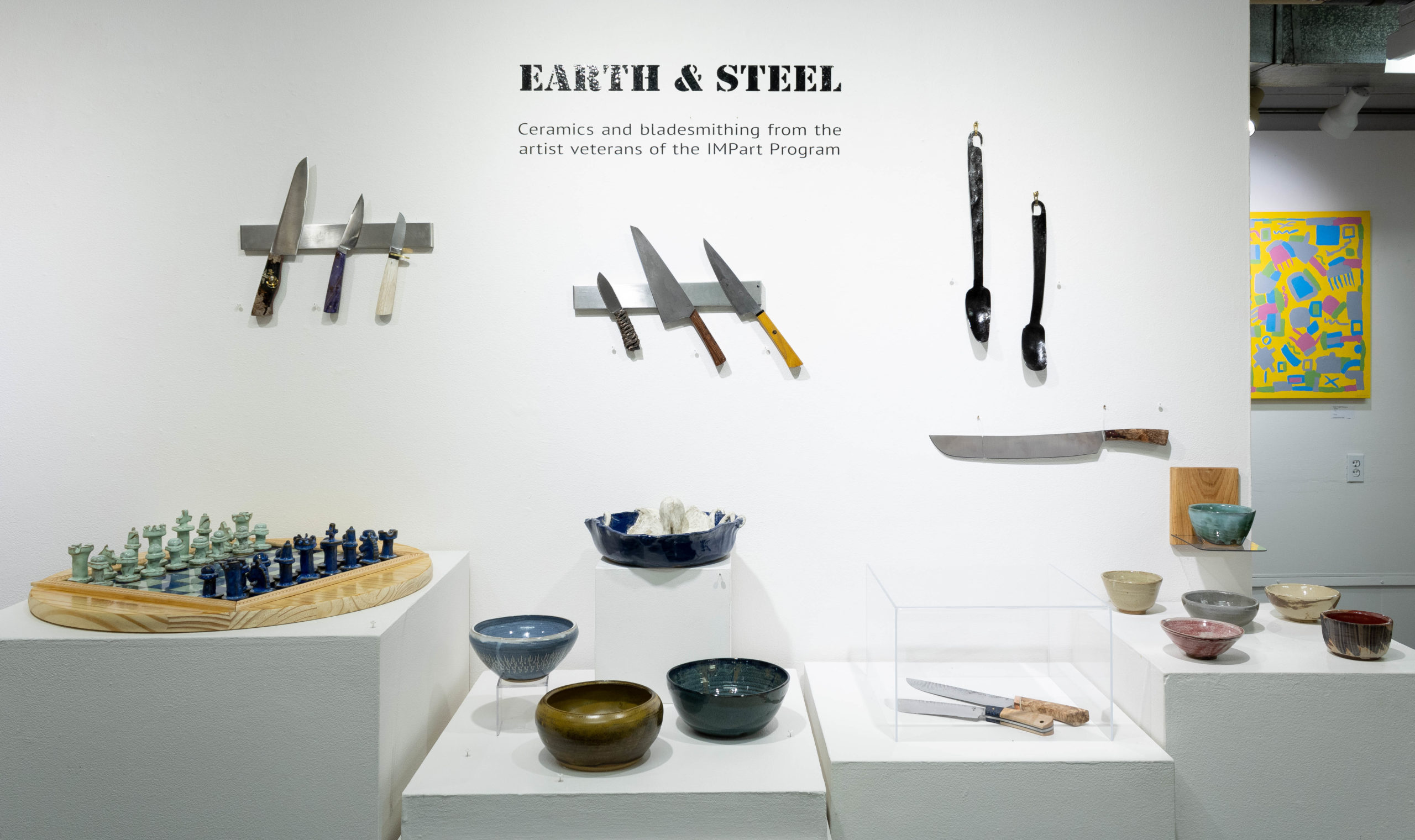 ALEXANDRIA, VA – The Art League is proud to present Earth & Steel, a special exhibit featuring ceramics and bladesmithing created by artist veterans of the IMPart Program. It is on view now through December 5.
IMPart stands for Injured Military Personnel + art. For this exhibit, The Art League Gallery invited IMPart participants to share the vessels and blades they have made in the program. On view and for purchase are 16 works by six artists, including one-of-a-kind ceramic bowls; hand-forged knives, distinctively crafted with wood grain handles; and a handsome wood and ceramic tile chess set with beautifully sculpted ceramic pieces to match.
IMPart, now in its tenth year, connects recent Injured Military Personnel with visual arts experiences created for personal enrichment, relaxed social engagement, the improvement and redevelopment of fine motor skills, and expressive catharsis. Every Wednesday, these veterans are welcomed at our Madison Annex facility and offered individualized instruction and creative attention. These experiences have positive and profound individual impact.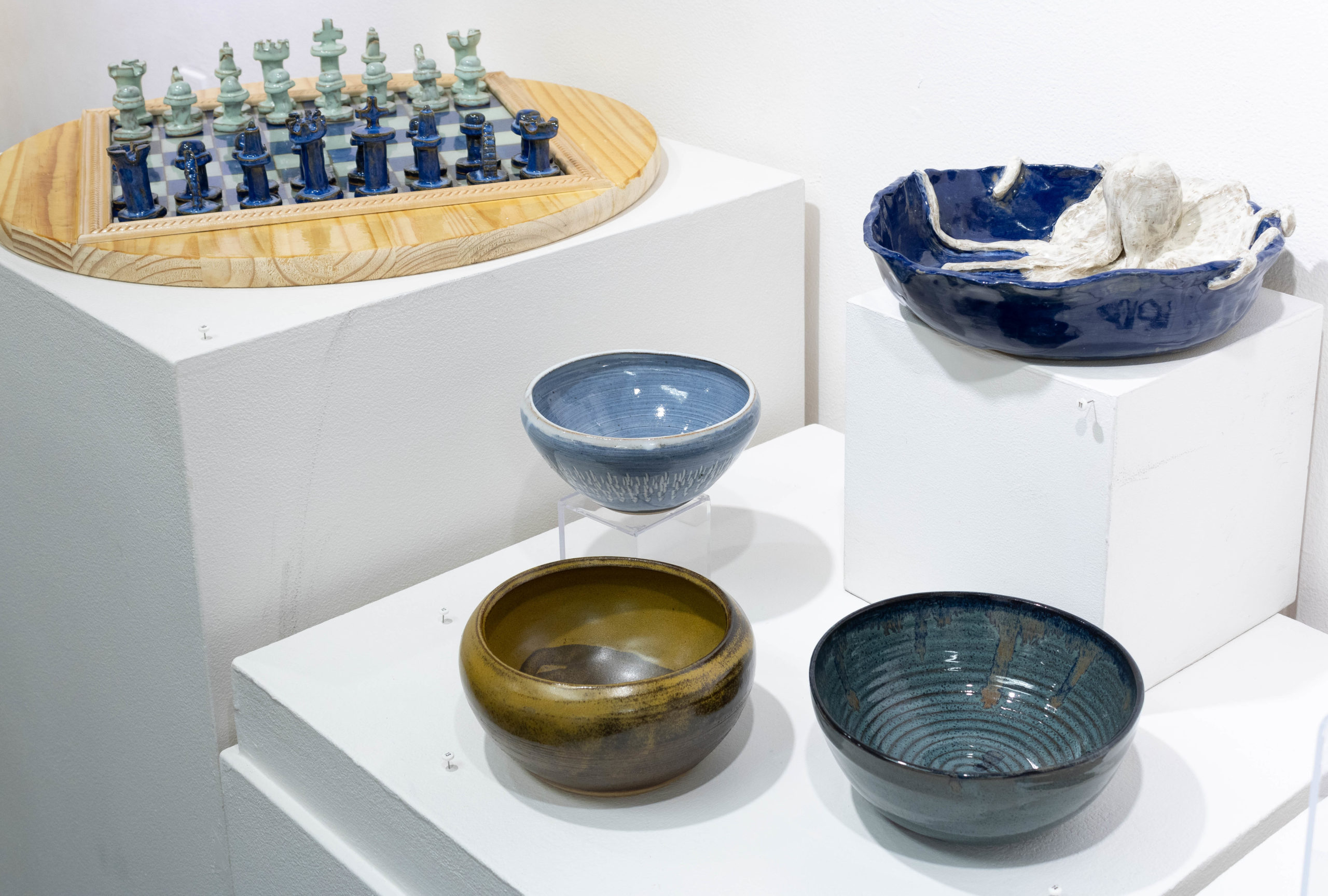 Location:
105 North Union Street
The Art League Gallery in Studio 21
(Located in the Torpedo Factory Art Center)
Alexandria, VA 22314
Information:
703-683-1780
Gallery Hours*:
*Current COVID-19 modified hours
Wednesday – Saturday, 11:00 am – 5:00 pm
Sunday, noon – 5:00 pm
Pre-COVID hours
Monday – Saturday, 10:00 am – 6:00 pm
Open Thursdays until 9:00 pm
Sunday, 12:00 noon – 6:00 pm
Exhibitions and events are free and open to the public.
Nationwide Paint Shortage Impacts Some Alexandria Streets Off Seminary Road