Community News
American Red Cross Needs Help: Donate Blood in Alexandria to Receive Amazon Gift Card
Donors are also entered into drawing for private screening of 'The Matrix Resurrections'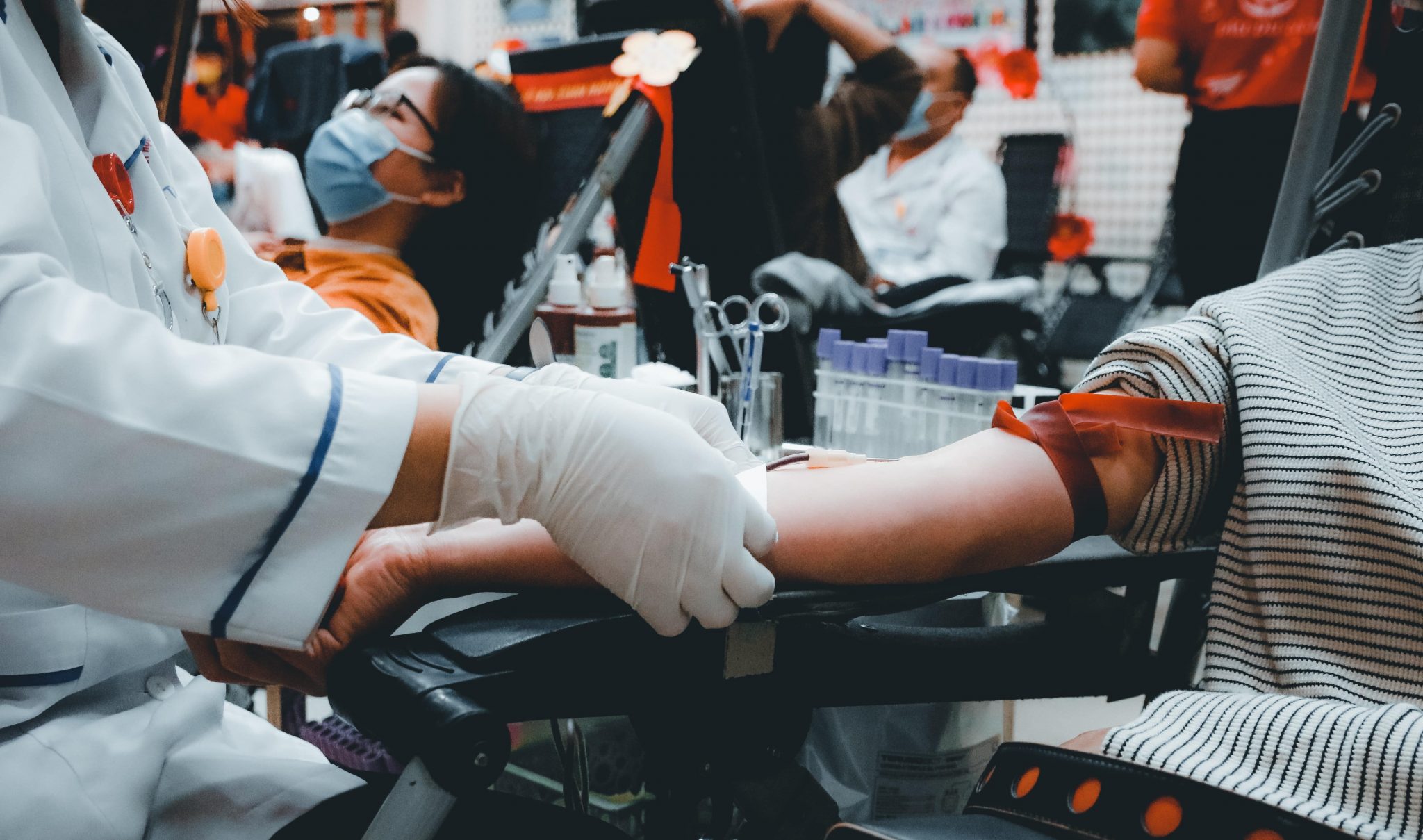 ALEXANDRIA, VA – With Thanksgiving just days away, the American Red Cross is asking for people to get in the giving spirit. It is at its lowest blood supply in more than a decade for this time of year. Donating blood and platelets saves lives, and there will be opportunities in the coming weeks for Alexandria's to donate.
According to a Nov. 22 press release, with the continuing pandemic, including a spike in the delta variant delta during summer, the country's blood supply is "challenged heading into the fall." COVID-19 has also resulted in fewer blood drives. The Red Cross saw a 34 percent drop in new blood donors from last year.
As a thank-you, everyone who donates between Nov. 29 and Dec. 16 will be entered for a chance to win a private screening of "The Matrix Resurrections" starring Keanu Reeves and Carrie-Anne Moss. The winner will be able to invite 50 friends to the movie.
Also, each person who donates during the same timeframe will receive a $10 Amazon Gift Card by mail, courtesy of Amazon.
Upcoming Donation Events in Alexandria
12/2/2021: 9 a.m. – 2 p.m., Church of Jesus Christ LDS Alexandria, 2810 King Street
12/13/2021: 10 a.m. – 3 p.m., The Basilica School of Saint Mary, 400 Green St.
Upcoming Donation Event in Arlington (Arlington Community Blood Drive, Inova bloodmobile)
12/13/2021: 1:30-5:30 p.m., 2350 Clarendon Blvd.  (Make your appointment for the bloodmobile only HERE.It will be parked near Fire Works Pizza, this event's sponsor.)
Blood Drive Safety
Each Red Cross blood drive and donation center follows the highest standards of safety and infection control, and additional precautions – including face masks for donors and staff, regardless of vaccination status – have been implemented to help protect the health of all those in attendance. Donors are asked to schedule an appointment prior to arriving at the drive.
Scheduling an Appointment
Simply download the American Red Cross Blood Donor App, visit RedCrossBlood.org, call 1-800-RED CROSS (1-800-733-2767) or enable the Blood Donor Skill on any Alexa Echo device to make an appointment or for more information. All blood types are needed to ensure a reliable supply for patients. A blood donor card or driver's license or two other forms of identification are required at check-in. Individuals who are 17 years of age in most states (16 with parental consent where allowed by state law), weigh at least 110 pounds and are in generally good health may be eligible to donate blood. High school students and other donors 18 years of age and younger also have to meet certain height and weight requirements.
Blood and platelet donors can save time at their next donation by using RapidPass® to complete their pre-donation reading and health history questionnaire online, on the day of their donation, before arriving at the blood drive. To get started, follow the instructions at RedCrossBlood.org/RapidPass or use the Blood Donor App.
This article has been updated.
Salvation Army's Red Kettle Now Available as Christmas Ornament