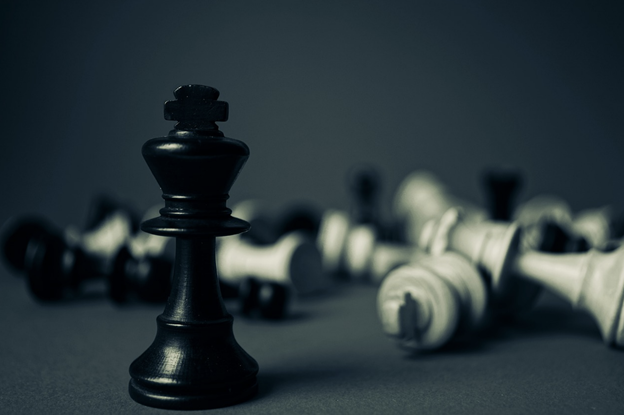 It is difficult to imagine, but 2021 is almost at the end of its rope. With only mere weeks left in the year, unless some incredible innovations are revealed by other comparable trading platforms, PrimeXBT could very well end up being the best platform of 2021 based on features and services alone.
Combined with the largest list of digital and traditional assets all from a single, award-winning trading account, it is setting the standards and raising the bar for what is expected from other platforms in the decade ahead as digital assets become a more integral part of the greater finance ecosystem.
Here is everything you need to know about the platform that offers crypto, forex, commodities, stock indices, and more – all under just one roof.
PrimeXBT Retrospective: From Bear Market Beginnings To The Bitcoin Bull Run
When PrimeXBT launched back in 2018, it debuted in the grips of the bear market and a time when crypto prices were falling not rising. This ended up working to the benefit of PrimeXBT, as most crypto trading platforms at the time focused on spot trading instead of margin trading, which allows for long and short positions. Eventually, PrimeXBT became a popular destination for users looking to short cryptocurrencies.
Despite the trend, when Bitcoin rebounded from its bear market bottom, it was also PrimeXBT traders that had made the most profit with their long positions. And that's when word really started to spread about the platform's benefits. When choosing an app for trading do your research and find one you trust.
In the following years, PrimeXBT introduced traditional assets alongside cryptocurrencies. First, forex currencies were added, with all majors included. Since then the list has grown to include minors, cross-pairs, and exotics. Then, the platform listed commodities like Brent and WTI Crude oil, natural gas, silver, and gold. Finally, stock indices were introduced with a wide range of popular indices, including FTSE, DAX, Dow Jones, S&P 500, and many more.
The next major development was when the Covesting copy trading module was introduced, which brings strategy managers and followers together for an innovative peer-to-peer trading community. Strategy managers must keep total profits high to maintain a strong rank in the global leaderboards, which followers use as a window into performance and a way to monitor which strategies are worthy of copying.
During this time, PrimeXBT was also awarded with the ADVFN award for Best Crypto Margin Trading Platform, and several Forex Awards, cementing its status as a one-stop-shop for traders of all skill levels.
Looking Back At What PrimeXBT Introduced In 2021
The momentum from the Covesting copy trading module, a much wider range of assets, industry acclaim, and a bull market across the board in stocks, crypto, and commodities, the platform became the most popular and rapidly growing platform around.
It was then time for increasing the platform's feature set and bolstering the existing infrastructure and ecosystem further – both within PrimeXBT and the Covesting module. COV token functionality was added to the platform which gave strategy managers and followers even more benefits with added utilities. The COV token is a utility token native to the Covesting ecosystem designed to increase profitability for followers and strategy managers.
Next, PrimeXBT gave the entire platform a facelift and upgrade, with what it called the PrimeXBT V2.0 update. The entire layout of the site was changed for greater usability and a smoother and more intuitive experience. Moreover, support for multiple currencies, such as ETH, USDT, and USDC was added for margin accounts and more. The ERC-20 wallet also supports COV tokens for depositing. Purchasing COV tokens was also debuted within the platform's exchange tool located in each cryptocurrency wallet – allowing users to swap BTC and ETH for COV that can be used for staking purposes and unlocking account utilities.
The Covesting team also introduced new yield accounts on PrimeXBT as part of the continued B2B partnership between the two brands, which also can utilize the COV token to increase yields by as much as 2x. The tool connects users to popular DeFi apps right from the PrimeXBT dashboard to deliver up to a 10% APY on idle crypto assets stored within a secure cryptocurrency wallet.
PrimeXBT also introduced a new native iOS application that puts all of the platform's best features in the palm of your hands. The year also brought the listing of seven new altcoins, which includes Cardano, Chainlink, Dogecoin, XRP, Uniswap, Polkadot, and Solana. These altcoins join the already massive list of assets – digital and traditional – that are accessible from a single account.
Why PrimeXBT Crushed The Competition This Year
Other platforms are only now playing catch up with PrimeXBT, adding the features that PrimeXBT has offered since its inception. The award-winning trading platform has several methods of making money through trading, each geared toward a different skill level.
Novice users are best served with copy trading, yield accounts, and other more creative ways of generating income as passively and safely as possible. Professionals, however, can find new paths to profitability and revenue streams by becoming strategy managers or taking advantage of the four-level referral program the platform offers.
Commissions can be highly lucrative to users with large networks of followers. Initial commissions reach up to 20%. Any users those referrals bring in, also will generate a commission, up to four levels total for an extensive network of income-generating referrals.
Payouts are offered daily directly in the form of the cryptocurrency the referral trades with, ranging from BTC, ETH, USDT, or USDC. Users can still swap their coins from one to another with PrimeXBT's exchange tool in case they prefer the stability of stablecoins over more volatile cryptocurrencies as margin account collateral.
No other platforms offer all this at this stage, and probably will not for many more years to come. Because PrimeXBT is light years ahead of the rest of the competition in terms of innovation, features, and assets, nothing else even comes close to being the best platform of 2021 – making PrimeXBT the clear winner when the year finally comes to a close.
IN OTHER BUSINESS NEWS: Different Industries That Use Videoscopes