Giving Back
Salvation Army's Red Kettle Now Available as Christmas Ornament
Proceeds will benefit many in the area who rely on Salvation Army's assistance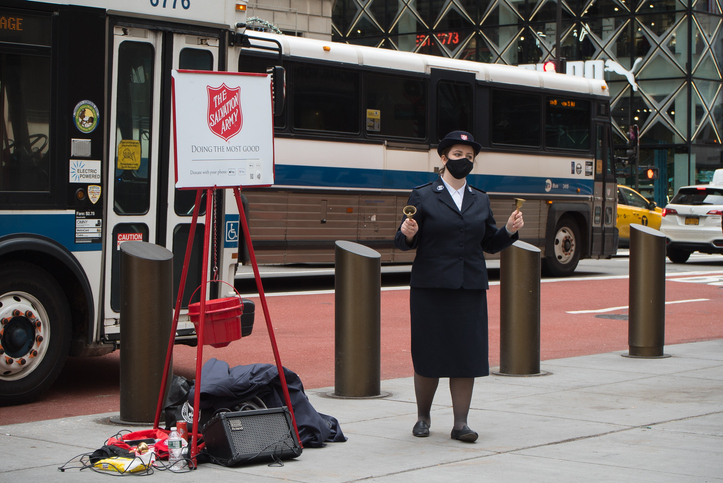 ALEXANDRIA, VA – The Salvation Army's Red Kettle is a symbol of giving during the holiday season. And it is now available as a Christmas ornament. Offered by The Salvation Army's National Capital Area Command, the ornament has been crafted in the U.S. with a 24k gold-plating on brass. It measures 3.25″ tall and 1.5″ wide.
At $24 a piece plus shipping, the ornament comes boxed with a special booklet about the history of the Red Kettle, which made its first appearance in San Francisco in 1891. (There is a special if buying in bulk: $20 per ornament for a minimum of 20.)
"The Salvation Army Red Kettle signifies a Christmas tradition," said Major Mark Woodcock, Area
Commander for The Salvation Army. "This year, we chose to honor the 130 year tradition with the
creation of a keepsake ornament. Our hope is that when a family hangs the ornament on their
Christmas tree each year, they'll remember to donate to our Red Kettles."
Proceeds from sales will benefit this area's homeless population, families struggling with housing and food insecurity, people battling addiction, young mothers and their children in transitional housing, and local youth.
In 2020 The Salvation Army National Capital Area Command assisted more than 50,000 people through their programs and services.
Red Kettle ornaments can be purchased by visiting www.salvationarmynca.org/ornament.
To donate or find help, visit SalvationArmyNCA.org or call 1-800-SAL-ARMY.
Do You Know Someone Who Should Be an Alexandria Living Legend?