Arts
MSA Hosts Nutcracker At Schlesinger Concert Hall
Get your tickets now!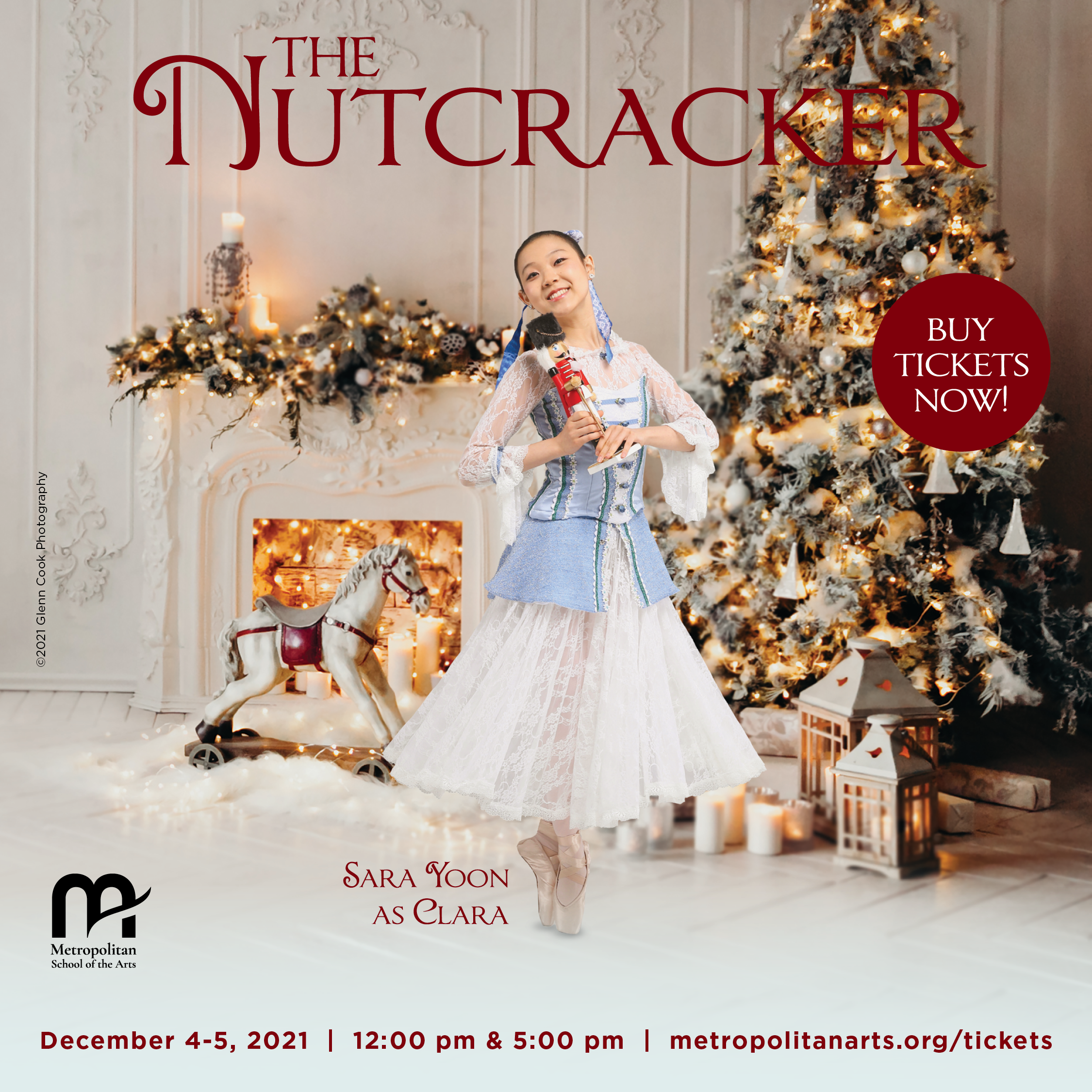 ALEXANDRIA, VA–On December 4, the curtains will open on the Metropolitan School of the Arts' return to the stage with their annual performance of The Nutcracker. Held live and in person at the Rachel M. Schlesinger Concert Hall in Alexandria, four shows will run at 12pm and 5pm on Dec. 4 through Dec. 5.
Tickets are available now at www.metropolitanarts.org/tickets until December 3, and they will be available at the door on performance days.
This grand return has been a year in the making. MSA's 2020 The Nutcracker, much like most other performances, was recorded and streamed, which makes 2021's rendition feel like a brand new ballet.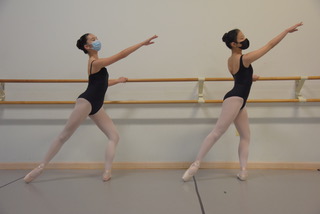 Also adding to the sensation of newness are two new dancers in the role of Clara. Sara Yoon and Meghan Ong have both danced in multiple Nutcrackers with MSA, in smaller roles like a dew drop or a party girl, but this year they are center stage.
"This has been my dream role since I first started Nutcracker," exclaims Yoon.
Meghan adds, "I am really excited to be part of the whole show, because previously I have only been part of one section."
Yoon describes the role of Clara as "a really big acting role because she carries the show and tells a story."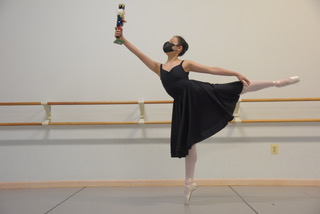 When the School had to pivot to mask wearing and online dancing, neither Yoon nor Ong guessed they would be the leading roles in two years' time. They were simply trying to traverse the world of living room ballet.
"When covid first hit," says Yoon, "we had to go virtual. I was taking class in my living room, using chairs as barres. That was difficult because we didn't have this beautiful space to work in.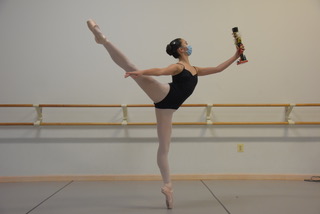 Meghan adds, "I definitely lost motivation because I wasn't seeing all my friends, I was still getting good coaching, but it just wasn't the same."
When the students made their return to the studios, it was bittersweet.
Yoon explains, "Last year we did come in. Obviously we had to wear masks and social distance, but I think it just really made us appreciate the space and the studio we have to dance in."
Now, the dancers are in that space approximately 20 hours a week rehearsing. Some students are also enrolled in classes at MSA, hence the S, and commit even more time. This year, every dancer at MSA will participate in the Nutcracker. Ballerina or student, high school or kindergarten, all 130 students have a place on the stage.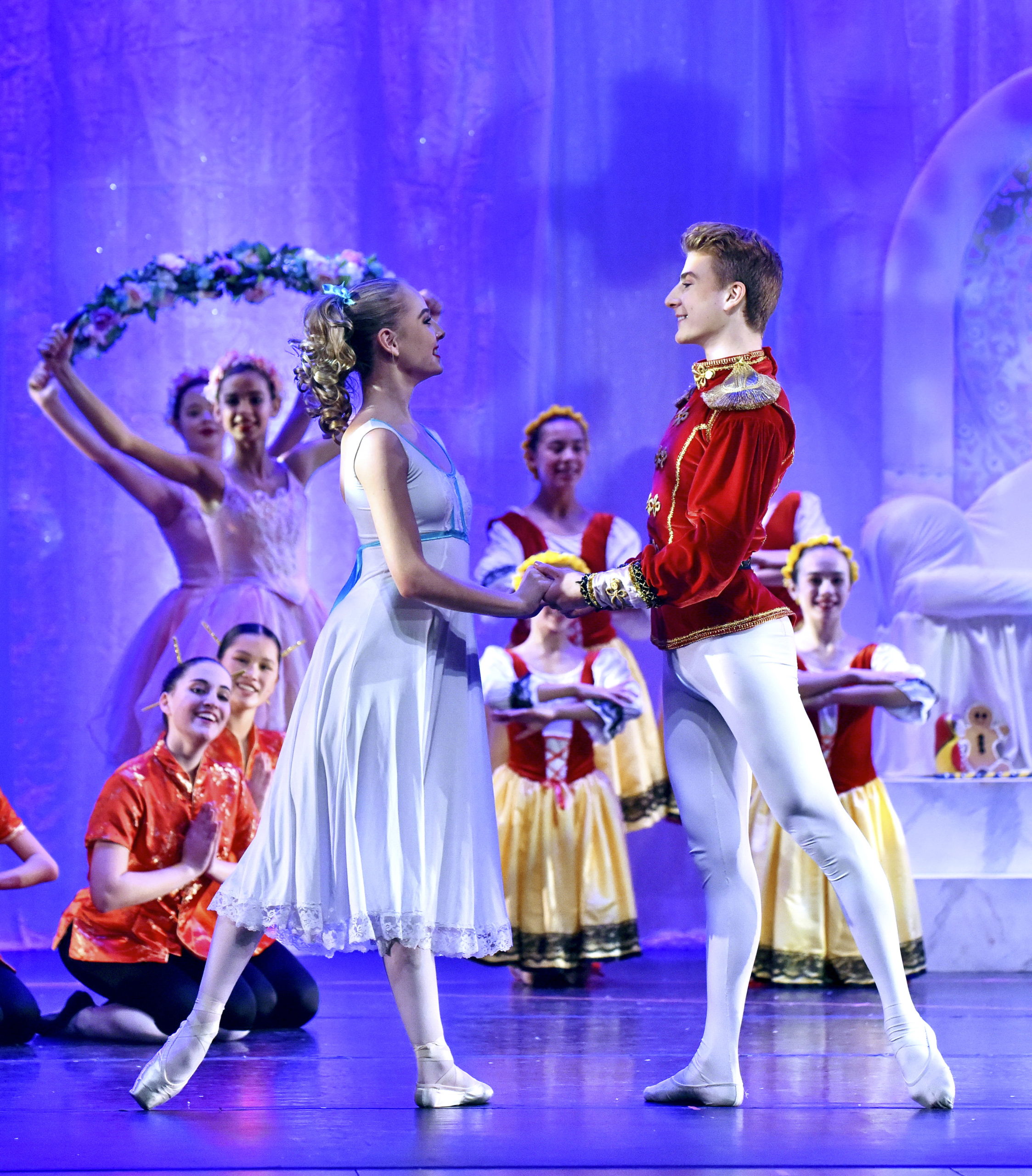 For Ong and Yoon, the return to the stage means a return of magic and thrill. "For me," says Ong, "I really love at the end when the whole audience claps for you."
"I'd agree," says Yoon. "It's been two years since we danced in-person for live a audience, so that excitement that you feel before you go on stage and then while you are dancing with so many people watching you it is just really exciting."
Jackie Doherty, Artistic Director Metropolitan Youth Ballet and The Nutcracker, claims, "I can't wait to see them on stage again and have that sense of… there is something exciting about that curtain going up and the adrenaline of the audience, not knowing what the next moment is going to bring."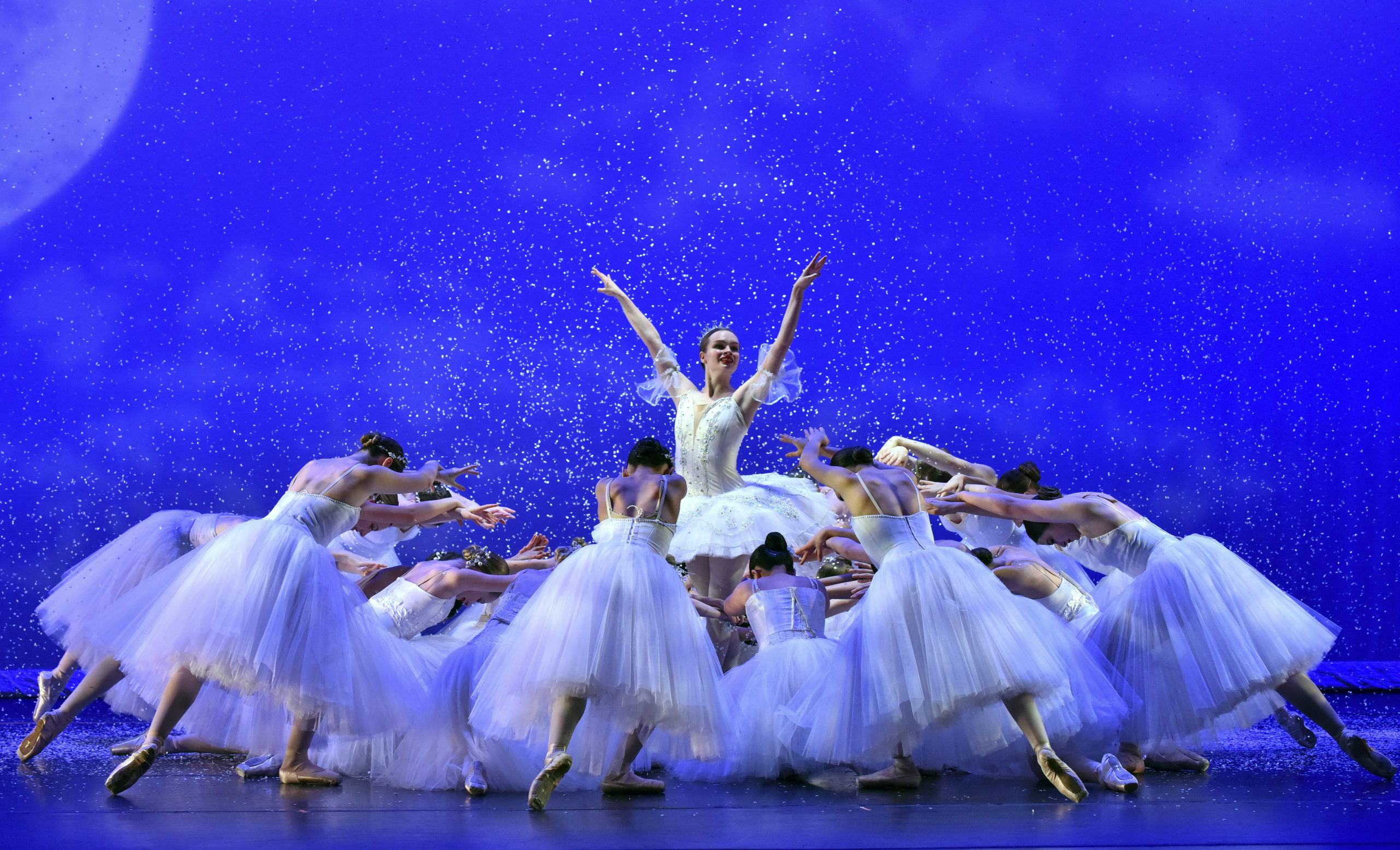 What we do know is next for MSA is their Spring Ballet with the Metropolitan Youth Ballet. A performance of Beauty and The Beast will be held in the iconic George Washington Masonic Memorial.
For more information on current and future performances, visit www.metropolitanarts.org.