SPORTS
West Potomac Girls Basketball Hosting Youth Basketball Night Dec. 10
See the defending regional champs in action against Mt. Vernon at 7:30 p.m.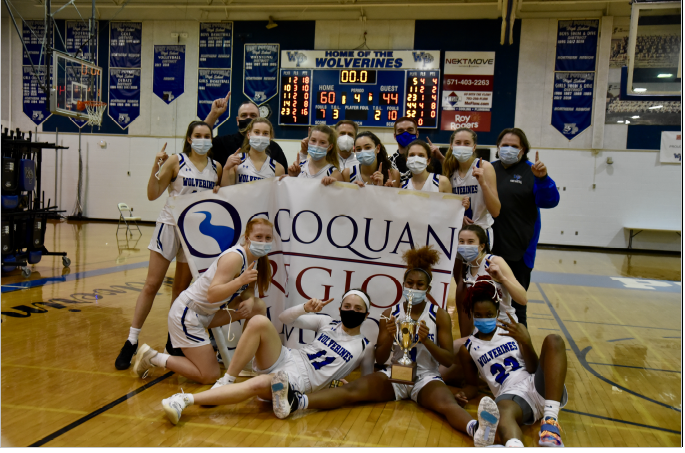 ALEXANDRIA, VA – Have someone crazy about hoops in your family? Come out for Youth Basketball Night on Friday, Dec. 10 at The Wolverdome, the Wolverines' home court. The event is hosted by West Potomac Girls Basketball, defending regional champs and a 2021 state semi-finalist.
There will be three games that night against Mount Vernon High School. The freshmen game tips at 4:30 p.m., the junior varsity at 5:45, and the varsity at 7:30.
Youth wearing a basketball shirt from any league (Fort Hunt, LMV, Mt Vernon, CYO, etc.) get in free (with a paying adult).
Highlights of Youth Basketball Night include:
A free throw shootout at halftime for all youth attendees.
The Girls Varsity team will autograph pictures after their game.
Raffle to win your team practicing and eating pizza with the varsity team.
There will be many other prizes and events at all three games. But you have to attend to win!
For more about West Potomac Athletics, visit westpotomachs.fcps.edu/node/2558.
West Potomac High School is located at 6500 Quander Road in Alexandria.
Alexandria Think-Tank Builds Electric Go Karts in Six-Day Challenge