Alexandria, Virginia – Do you like to shovel or want to get your kids get involved in helping others? Sign up to be a Snow Buddy. Volunteer Alexandria will remove worry along with snow for eligible senior/homebound/disabled residents once again.
Snow Buddy is a Volunteer Alexandria program which provides snow removal and sidewalk treatment for eligible Alexandrians. Volunteers are matched with low-income seniors or homebound or disabled residents who are physically unable to do it themselves, cannot afford to pay for this service, and/or do not have neighbors, family, or friends to assist them.
The Snow Buddy program is critical to the safety of many residents, who may need to leave their homes for medical or other essential appointments, or to provide access to their property by healthcare workers or for deliveries. Additionally, depending on the storm response level, the City of Alexandria requires property owners and tenants to clear snow and ice from adjacent City sidewalks within 24-72 hours of the end of the snowfall. Failure to do so may incur fines and/or City snow removal charges.
Snow Buddy volunteer duties begin on the day after the first snow fall or icing and normally ends by April 30. Volunteers are on-call for the duration of the program season. Assignments are generally within reasonable walking distance of the volunteer's home. Volunteers are expected to supply their own snow shovel and broom. Salt is provided. If you are interested in shoveling snow and removing ice, register online.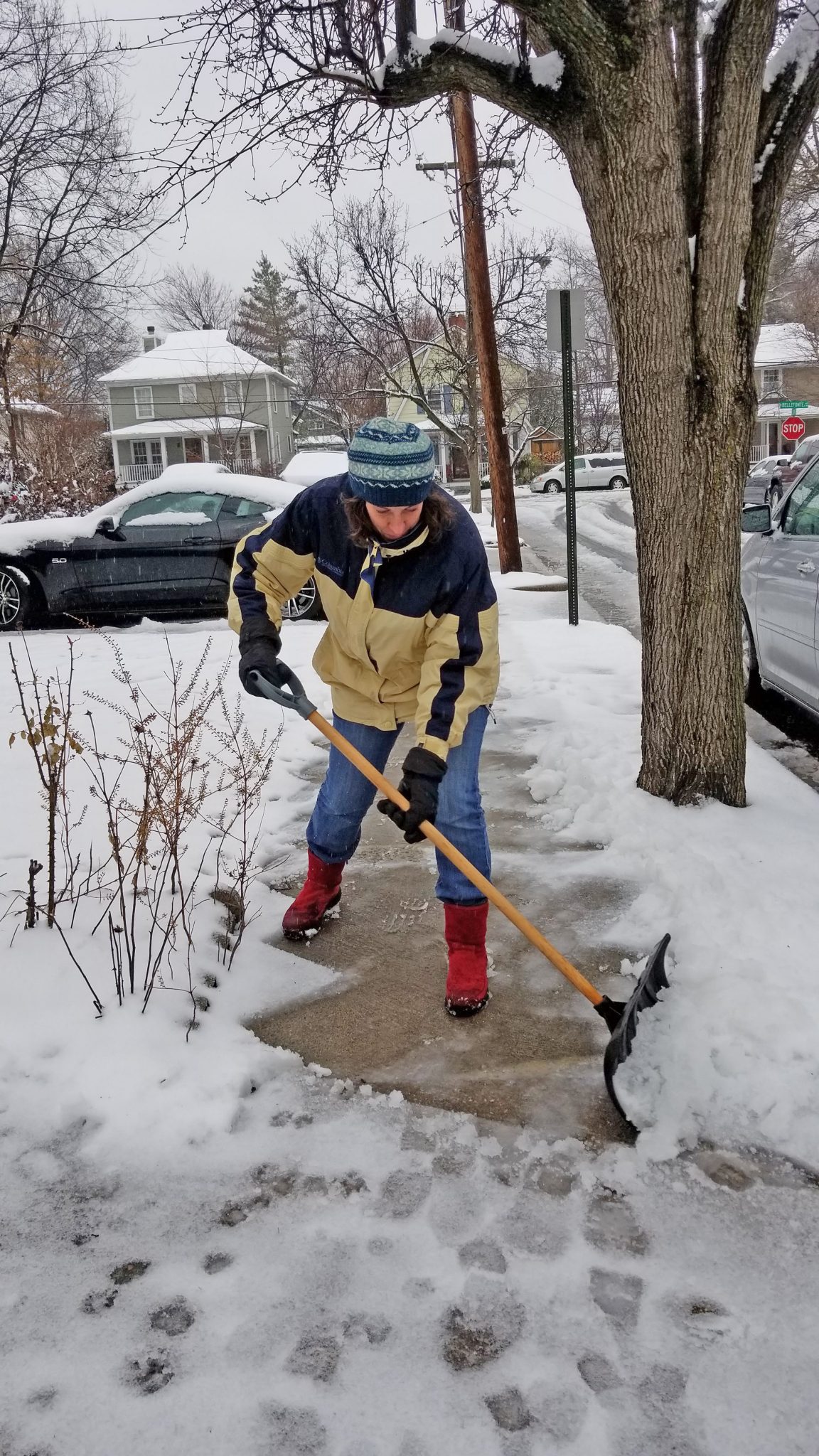 If you need assistance and request a Snow Buddy, please download the application, complete, and return the form or complete the online form. Eligible applicants need to verify that they are homebound, disabled, and/or sixty years old or older, and that the total household income is at or below $48,508. After receiving your form, your address is added to our list and we  recruit a volunteer to remove snow from your sidewalk and walkway after a storm in a timely fashion. Volunteers will be trained and matched within walking distance.
Volunteer Alexandria is a local nonprofit organization that uses the powerful force of volunteerism to solve community problems. It organizes the willingness of our friends and neighbors to help by creatively offering services that help those who need it most.
"The Snow Buddy Program is our answer to assisting Alexandria's residents who are physically unable to shovel snow themselves, cannot afford to pay for help, and do not have neighbors, friends or family to shovel snow from walkways for them," said Justin Wilson, City of Alexandria's Mayor.
If you qualify, call Volunteer Alexandria at 703-836-2176 or visit their website at www.VolunteerAlexandria.org/snow to complete an easy online form.
"We hope that this program will get to the right people so we all can be prepared and ready before the snow starts to fall," Mrs. Marion Brunken, Volunteer Alexandria Director.