Travel
Tips and Tricks on How to Start Traveling Again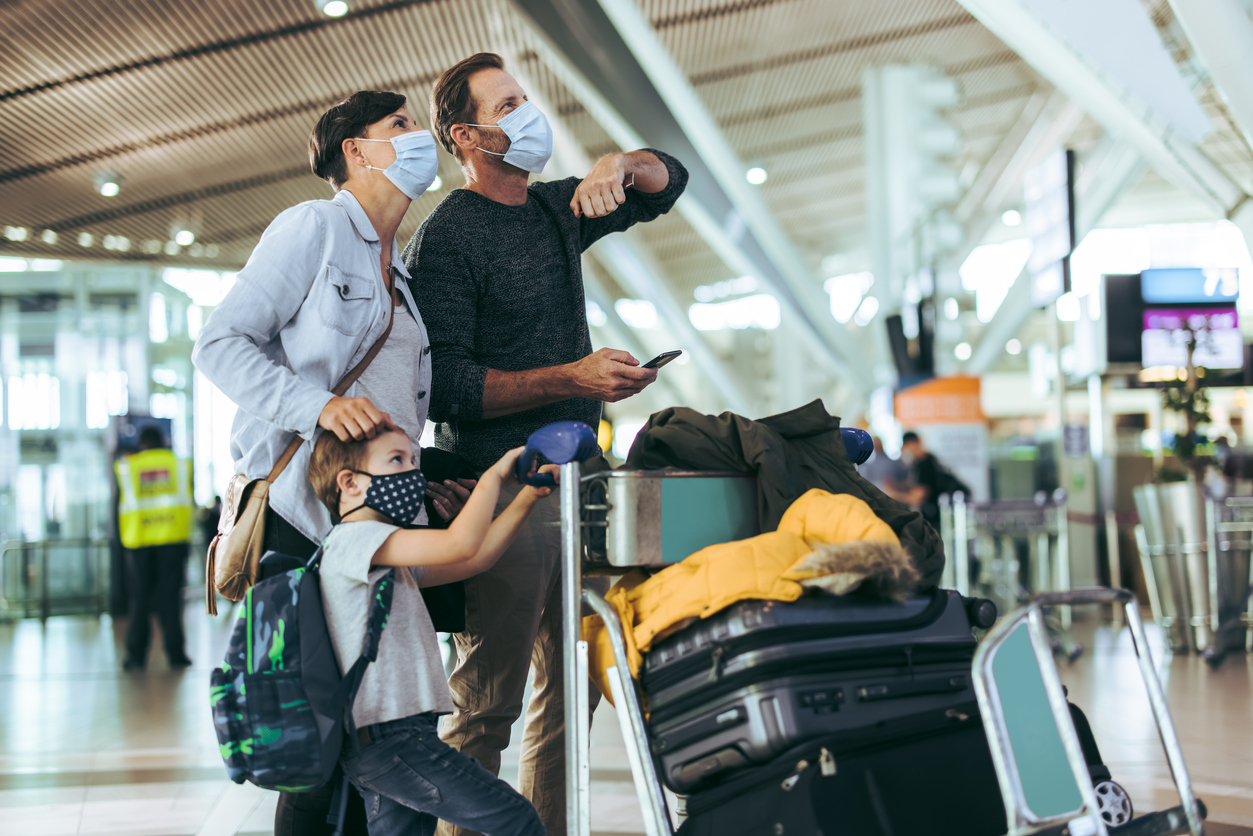 By Lenore Marema
A Smithsonian seminar in the fall featured representatives of the U.S. State Department, travel agents, and tour providers, that generated advice on travel going forward.
Where to Go
Domestic: In the pandemic, Americans fell in love all over again with the outdoors. In 2022, expect the national and state parks to be jammed again. Panelists advised travelers not to leave home without reservations for national and state parks. The cost of renting any recreational vehicle also is much higher.
Tips: Try lesser known national and state parks or take a car trip on scenic byways.
International: Be sure your destination is open and investigate the COVID and other requirements. The panelists urged travelers to consider the costs of being quarantined and the impact on their jobs or other obligations back home. Many Americans went to Mexico and the Caribbean for their international travel.
Tips: COVID testing is going to be with us for a while.
Travel Insurance
Travel insurance is your friend with all the uncertainties of travel, but only if you understand your coverage. Know before you go what happens, for example, if one person on your trip tests positive for COVID and what the time and expense will be for you if there is a full or partial cancelation. If you are planning to travel in 2022, Book Now. Lots of travelers have deposits and other payments from trips canceled in the pandemic and popular trips are filling up for 2022.
Tips: Consider traveling with a tour provider that requires all participants to be fully vaccinated. If traveling internationally independently, visit one country. Requirements for crossing orders vary and change.
Getting There
Trains. Amtrak has reasonable rates for most destinations it serves, although seasonal/holiday travel can cost more.
Planes. While domestic air traffic increased in 2021, expect higher fares, in part because business travel still is down. US airlines are filling the middle seats again. US international is down, and there may be deals, at least in coach. Panelists suggested that travelers wait and see on airfares when they book far in advance. Due to staffing shortages and other factors, travelers may experience delays and cancelations.
Tips: Tuesday, Wednesday, and Sunday are the cheapest days to fly. Saturday is the worst, according to the panelists. Your airline miles may be hard to use on free seats. Try to use miles on upgrades. Pack some protein bars with as service is not yet back.
Rental Cars. Costs are high and availability can be an issue. Rentals at the airport are both the most convenient and expensive. Try using an offsite rental location and Uber to it. Some car manufacturers offer rentals at local dealerships. Car sharing platforms have emerged for private owners to rent their cars, but check the insurance coverage.
Cruise Lines. They are coming back slowly, and prices are at all-time lows in many cases.
Hotels. Without business travel, Tuesday, Wednesday, and Thursday now are low-rate days. The hotels, however, are adjusting the staffing so that amenities and services also may be less.
Last Call—Pack your Patience!
This article has been republished with the permission of The Compass, the Cameron Station Community Association's official newsletter. 
WINTER ADVICE: Sign UP to Be Someone's Snow Buddy