Community News
Giving Back
Bike Scholarship Program in Alexandria Making Dreams Come True
Oh, what a difference a bike can make!!!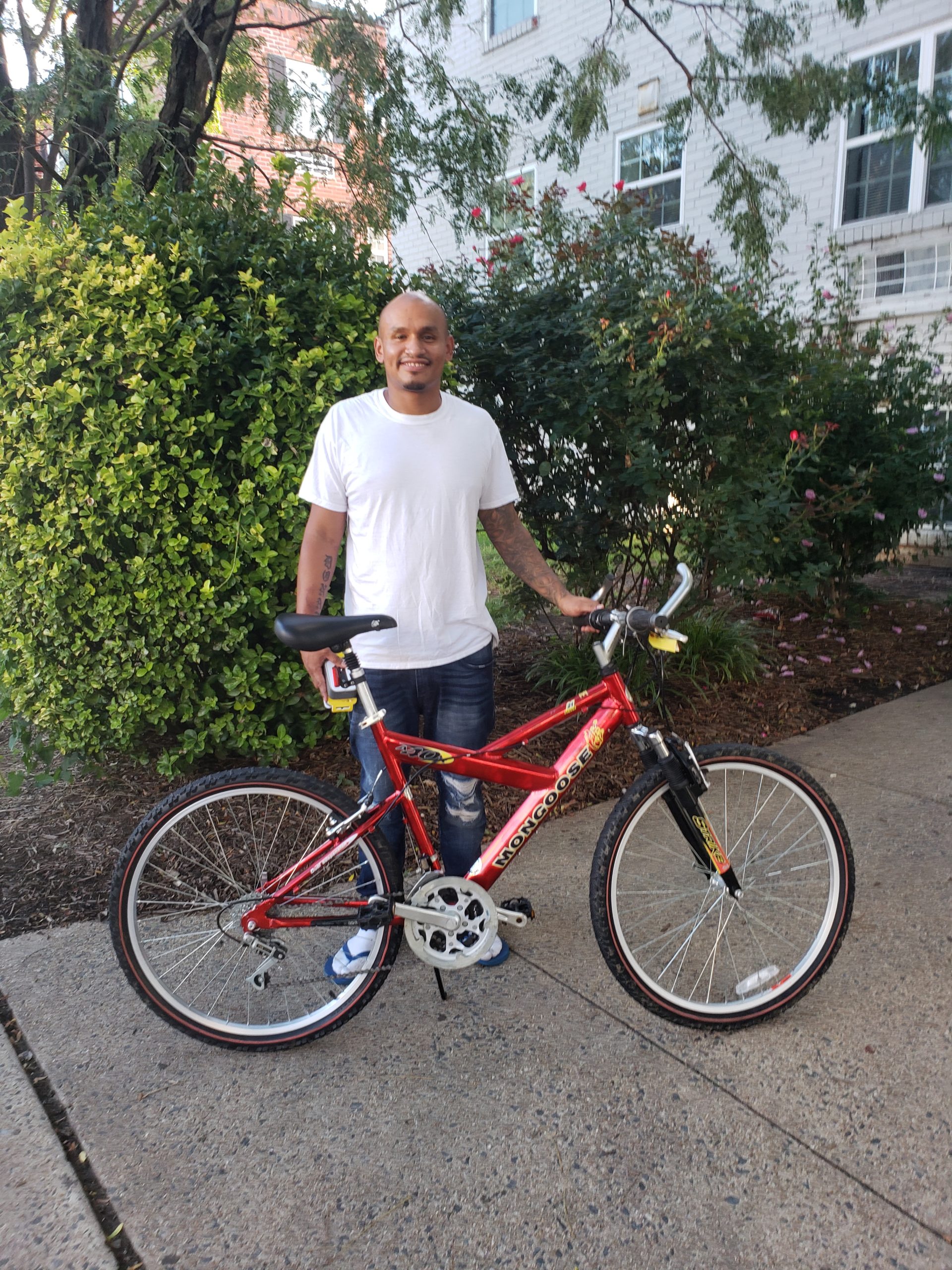 By Tess Banion
Alexandria, VA – Just as the giving season begins, Marty DeVine reminds us that giving is good every day of the year. Marty is a member of the board of directors of the Velocity Bicycle Cooperative (velocitycoop.org) and coordinates its Bike Scholarship program, which is largely underwritten by the Simmons Family Foundation.
"Velocity" is a clever name because the French word "velo" means "bike". So Velocity's name means "bike city" or quickly moving.
She and the crew at Velocity Bicycle Cooperative move bicycles in tandem with a passionate group of people: volunteers, shop staff, board members, and local social service agencies. John Patterson and Christian Myers, founders of Velocity, wanted to reach out to the community to make bike ownership a reality for people of all income levels.
The bicycle scholarship program moves bikes into the hands of adults who need them and children who have only dreamed of owning a bike. For the last 11 years, Velocity Bicycle Cooperative has received donated bikes at 2111 Mount Vernon Avenue in Del Ray. Some are good to go and sold at the bicycle shop. Other bike donations go to the warehouse to be tuned up and reconditioned. Still others are broken down using parts cannibalized (a term that may cause civilians to pause) to refurbish bikes and eventually move on to the big bike shop in the sky or, in Velocity's case, a warehouse where parts are stored to be used later. There is no supply chain problem at Velocity.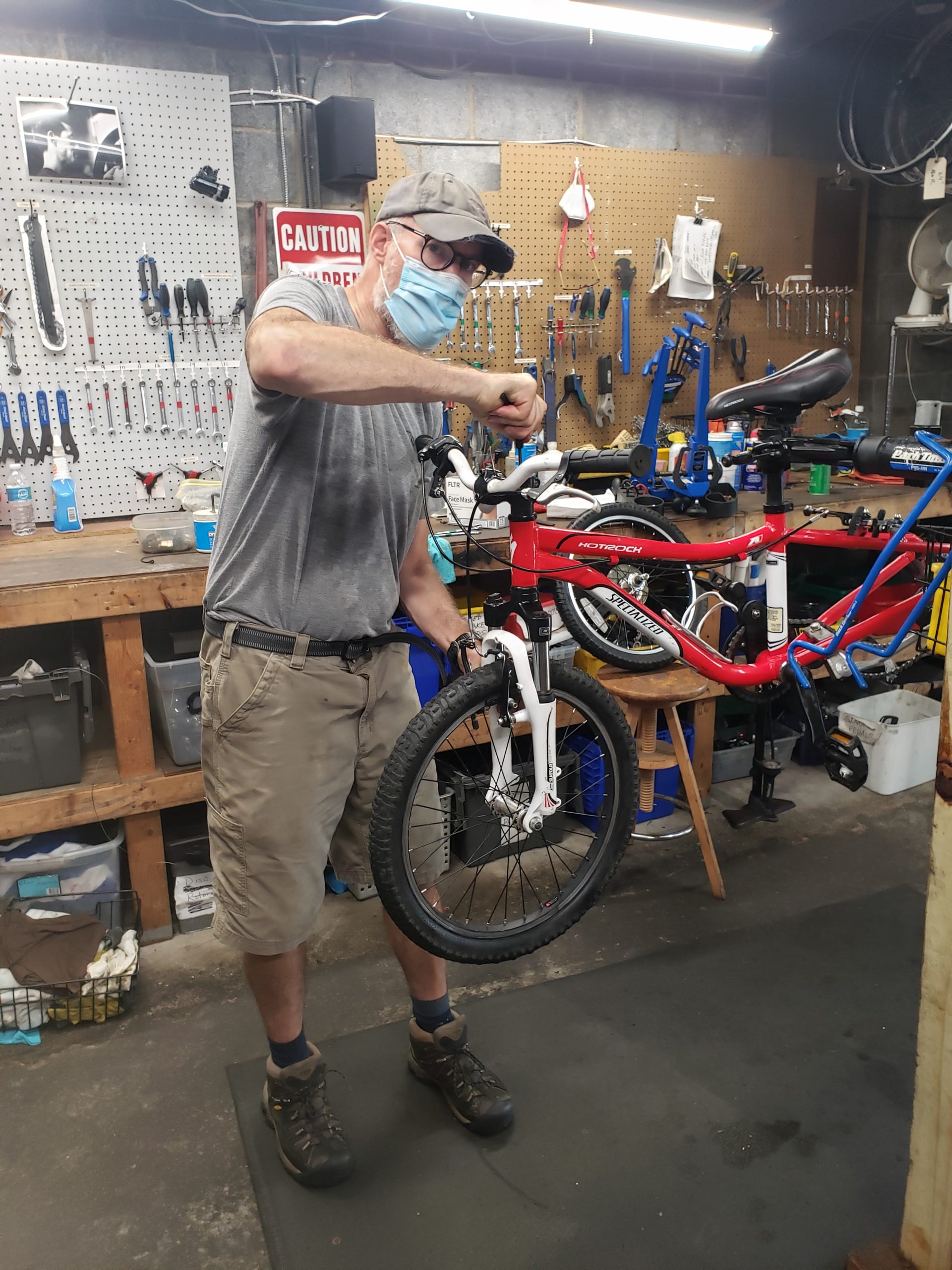 Through the Calvert and Sally Simmons Foundation Scholarship program, the founders' vision can be realized. Sally and Cal Simmons' conduit was Marty. Their children attended the same schools and, as Sally tells it, Marty would speak about the young people that Velocity was serving but always added that the need was greater than their capacity. More bikes were needed. Sally says the greatest reward is seeing the photos Marty provides, with permission, of children with their new bikes.
One day at her hair salon, Marty overheard a woman in the next chair, Linda Odell, Founder and Executive Director of Space of Her Own, speaking about ten girls who had scholarships at the Torpedo Factory Art Center but had no transportation to art camp.
Marty went back to her computer and sent Linda Odell the bike scholarship application to be completed by each girl. In no time the girls had ten bikes which came from the scholarship program, accompanying locks from Kryptonite Lock, who have lead the way in bike security for the last 45 years, and helmets donated by Skip Scooters, now Helbiz.
Another scholarship bicycle recipient is a fellow named Kegni. He was born in Arlington, but his parents came from El Salvador. A resident of Carpenter's Shelter, Alexandria's largest homeless shelter. Kegni was riding a bus with two transfers to his job in landscaping. He would leave early and return to the shelter in the evenings. Today he has an apartment and reliable transportation, a Velocity bike.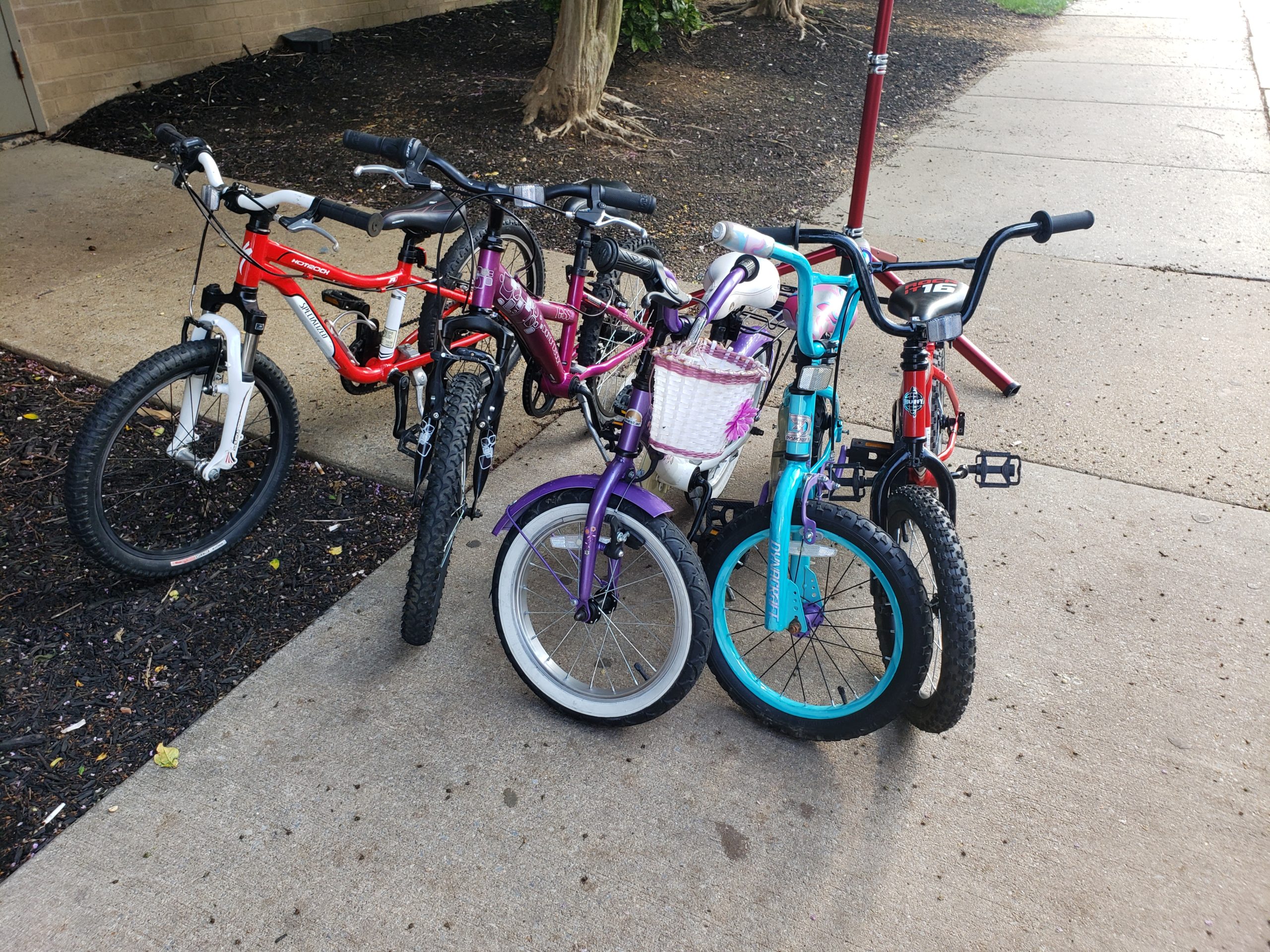 Before finding it, he called several bike shops, but he couldn't afford what they were selling. When he called Velocity, Kegni was surprised to learn that he might be eligible for a scholarship. He filled out the form, provided his residence and point of contact, and then waited. But it wasn't long before Kegni found out that he was approved and got his first bike.
The bike has made a huge difference in Kegni's life. Because landscaping is heavy labor, an early morning workout gets his blood moving. He feels ready to hit the greens, so to speak, when he arrives each day. Once his boss found out he was riding a bike to work, he gave him a raise. Kegni hopes to pay it forward one day and volunteer at Velocity.
It takes a village
Marty is clear that she is just one piece of the multi-faceted organization. Interfacing with social service organizations and working with the Simmons Family Foundation, volunteers, bike shop staff, and the board of directors is her recipe for success.
After bike scholarships are approved, Mike Pattisal, who runs the Velocity Shop, goes through the warehouse to find bikes that are the right size for awardees' height, weight, and situation. Board chair Joe Davison is also chair of the scholarship review committee and has the last word. He volunteers every week in the warehouse reconditioning bikes. Board treasurer Steve Walz volunteers several days a week in the shop doing bike repairs and sales. "It is," says Marty DeVine, "an incredibly nice and proactive, can-do board."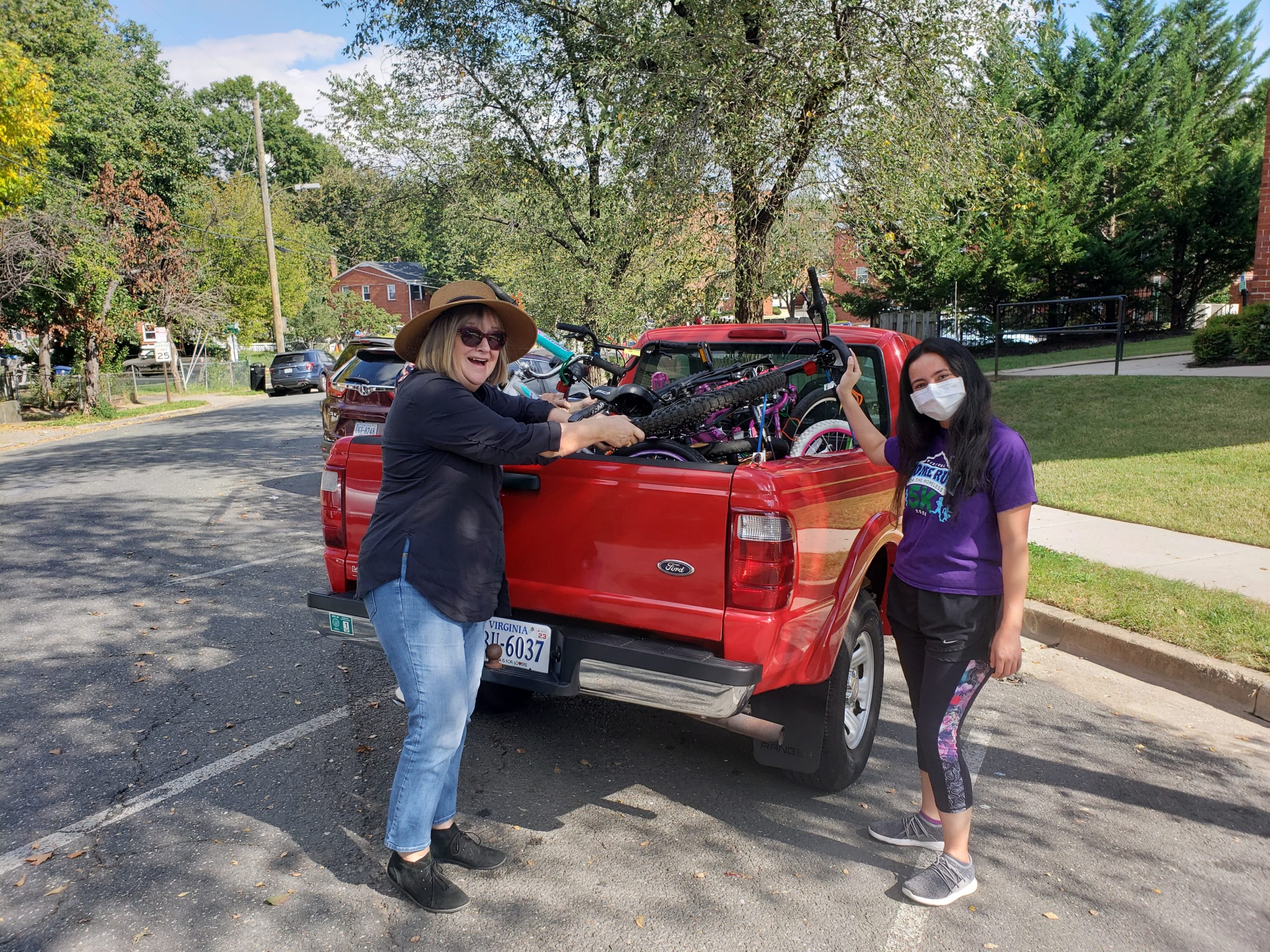 Included on Marty's list of people who make Velocity Bicycle Cooperative a change-maker is Zach Abuza, who reconditioned scores of bikes for Kabul kids, Community Lodging, and Space of Her Own. "My role is simple. I turn a wrench. That is what I do. The coop is therapy for me and so different from my daytime job. I love working work with my hands," he says.
Until recently, Zach cycled close to 5,000 miles a year. He still rides but not as much. Now he loves teaching people getting their first two-wheeler about how to care for their bikes. Cycling has helped him through some dark times and he loves that he can give back. He adds with pride, "We are a glorified chop shop. That is to say every donated bike or part is reused if possible so it doesn't end up in a landfill."
ICYMI: New Art League Exhibit, Earth & Steel, Spotlights Artistry of Injured Military Personnel