School News
Representing the Best of Alexandria at State Semi-Finals
ACHS Girls Volleyball Team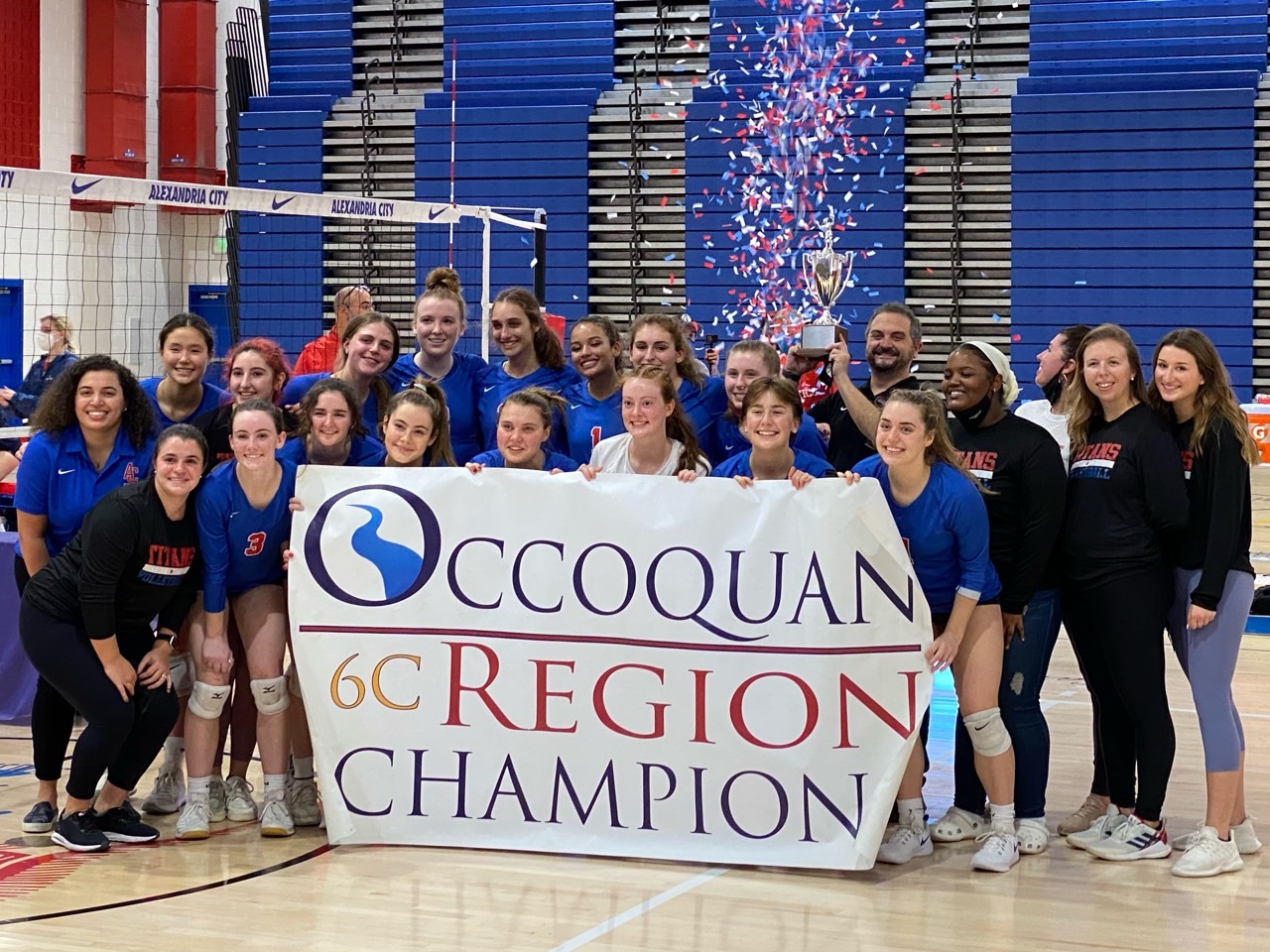 Alexandria, VA – The Alexandria City High School Girls Volleyball team has been on fire for two straight seasons. Winning the 2020 State Championship (which took place in spring 2021) and making it to the state semi-finals in November 2021, this team exemplifies what it means to be a good athlete, student, leader, teammate, and human being.
Head Coach Anthony "A.J." DeSain III says of his team, "Outstanding is probably an understatement. Last [school] year, they won the State Championship in April. Coming into this year, it has been a goal of everybody's to be even better than we were a year ago."
That goal looked feasible early in the season, with the girls winning 29 straight games and losing just a single set leading up to the state tournament.
For those unfamiliar with this tenacious team of young women, this winning streak might have seemed improbable, considering the unstable state of the world, let alone high school athletics. However, the students persevered through the pandemic, completing school online and forgoing their beloved sport until spring 2021.
"The spring season was a surprise to me," says Coach DeSain. "The hybrid model allowed us to do sports in the spring, and we found out we were going to have a season about a week before we started tryouts." The "whirlwind experience" posed quite a few challenges for DeSain and his prospective athletes. But it was nothing they couldn't handle after the year everyone had just experienced.
As some girls had either graduated or left the school team for club teams, DeSain says, "It spoke to the true depth of the group and their grit and tenacity to be missing kids and to still see them stepping up, competing, and winning."
Entering the school year this fall, the team had a title to defend but also had new stressors. There were still, of course, concerns about COVID-19 and the threat of losing athletes to clubs. There was also added stress from hybrid schoolwork, mask mandates, and politics.
"Coming back into the school building this year was a difficult transition," says DeSain. "We had to learn how to be back in a building with thousands of people, and masks, and trying to navigate all of those stresses and concerns."
While re-entering the world of in-person class was a challenge globally, it was particularly sensitive for ACHS, as the school experienced violence after its School Resource Officers (SROs) were removed and, stemming from that violence, negative press during the nail-biting 2021 gubernatorial race.
The girls took it upon themselves to deflect those negative messages and embody everything positive about ACHS. DeSain says, "It was really a lot on the kids, and I am proud of how they handled everything."
The students have maintained good grades in both regular and A.P. programs, they have been named to all-star teams, they have shown vulnerability and kindness about their COVID-19, social, and academic fears, they support each other on and off the court, they perform service work in the community, and they are all best friends.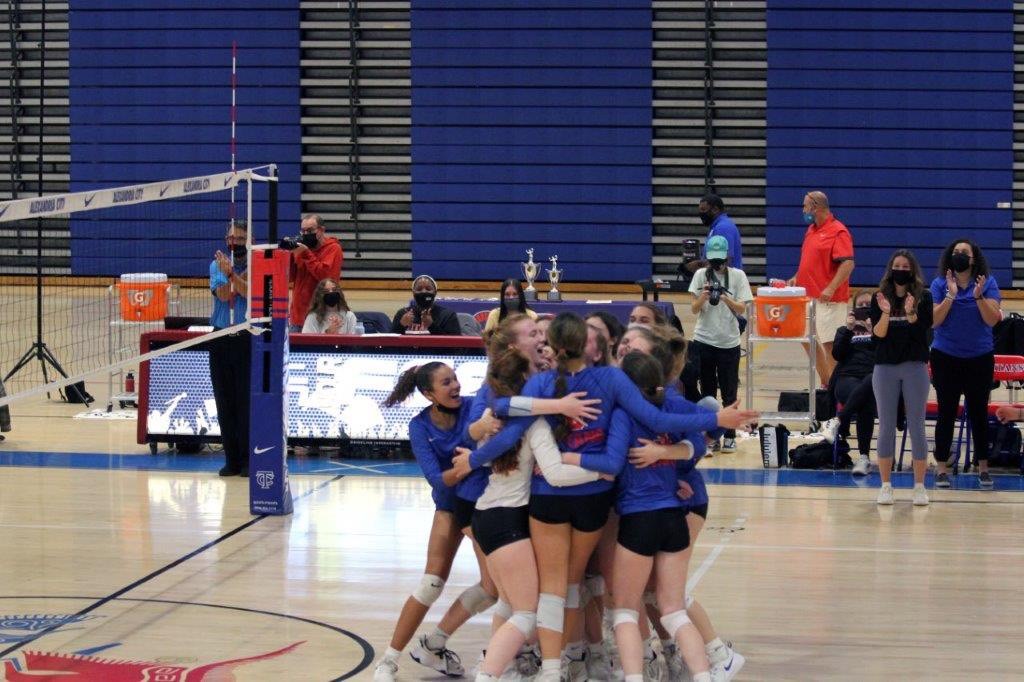 Mary Beth Buchholz, mother of teammate Elizabeth, credits her daughter's growth over these 18 months to not only this team but to the entire ACHS community.
"This is an incredibly resilient student community," says Buchholz. "They take a lot of pride in their school. I think this age of Covid has heightened sensitivity around supporting one another in mental health ways, academically, and emotionally, that may not have been so prominent if not for the pandemic."
Buchholz also notes how the students have come together in other ways this year. "It was a student-led drive to change the school's name [from T.C. Williams]. And the support all the teams give one another, for example, the football team. This is the first year we have had lights on the football field, which is huge, and the girls do come out to support them."
This mutual support propelled the ACHS Girls Volleyball team into the state tournament for a second straight year. They were going strong and made it to the semi-finals, where their season came to an end on November 16 at Herndon High School. While they might not get to defend their championship title this year, the girls have much to look back on and to look forward to.
As many of the starters this year are seniors, the coaches will watch some of their best players go on to compete in college. While these girls will move on from ACHS, their legacy will stand. They have made history, being the first ACHS Girls Volleyball team to advance past the district tournament, the first to win a district, regional, and state title, and the first to advance to the state tournament two years in a row.
Their legacy will live beyond the court, too, amongst other members of ACHS, students, coaches, teachers, that they have impacted with their talent, character, and genuine pride for their school. Once a Titan, always a Titan.
ICYMI: Alexandria Schools Partners With Virginia Tech To Enhance STEM Opportunities for Students