Z-Oneology
Baby, It's Cold Outside!
Virginia wineries keep the home fires burning inside and out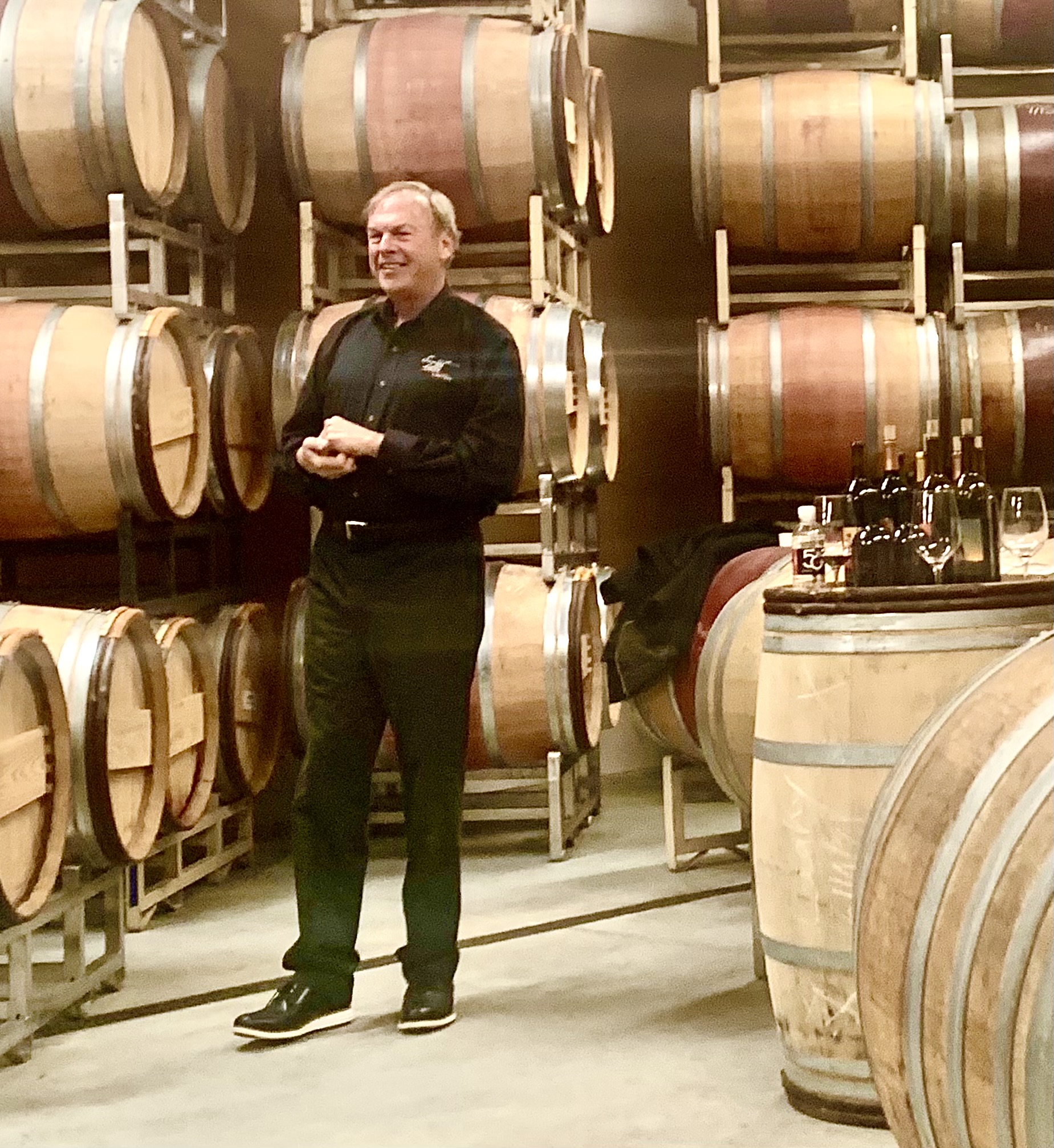 Alexandria, VA – Autumn lingered this year. Unseasonably warm temperatures and bright multicolored foliage lasting into Thanksgiving proved deceptively alluring as thoughts of chestnuts, or marshmallows, roasting on an open fire were put off for another time.
At Virginia wineries, owners, managers, and staff were nonetheless shuttering outdoor tasting spaces, storing sun umbrellas, and rolling out the fire pits. Winter is coming. It's a quiet time of year at most vineyards. The harvest is done. Crushed grapes are stored in oak barrels and steel vats, turning the fruit of summer's labors into magic waters kissed by sunshine.
As activities retreat indoors and even the most die-hard firepit Z~Oenophiles seek the warmth of shelter, winemakers are getting creative. Many are offering classes in wine tasting, food and cheese or chocolate pairing, blending, and special library tastings. These events are invaluable opportunities to meet vineyard owners and winemakers. It's the best way to learn about Virginia wine.
Two Virginia wineries celebrated their anniversaries last month, each offering unusual owner-hosted hands-on events and celebratory cake! Little Washington Winery and Brewery (together with Skyline Vineyards and Jenkins Mountain Disc Golf) in Washington, VA, and Sunset Hills Vineyard in Purcellville.
Little Washington Winery feted guests in honor of their Veteran's Day tenth anniversary by serving a selection of desserts, including a deliciously decadent chocolate ganache and carrot cake. They held a concert by rock impresario and singer Robby Limon. The fall Dirt Road Wine Club Vetting Taste-Off capped the weekend festivities.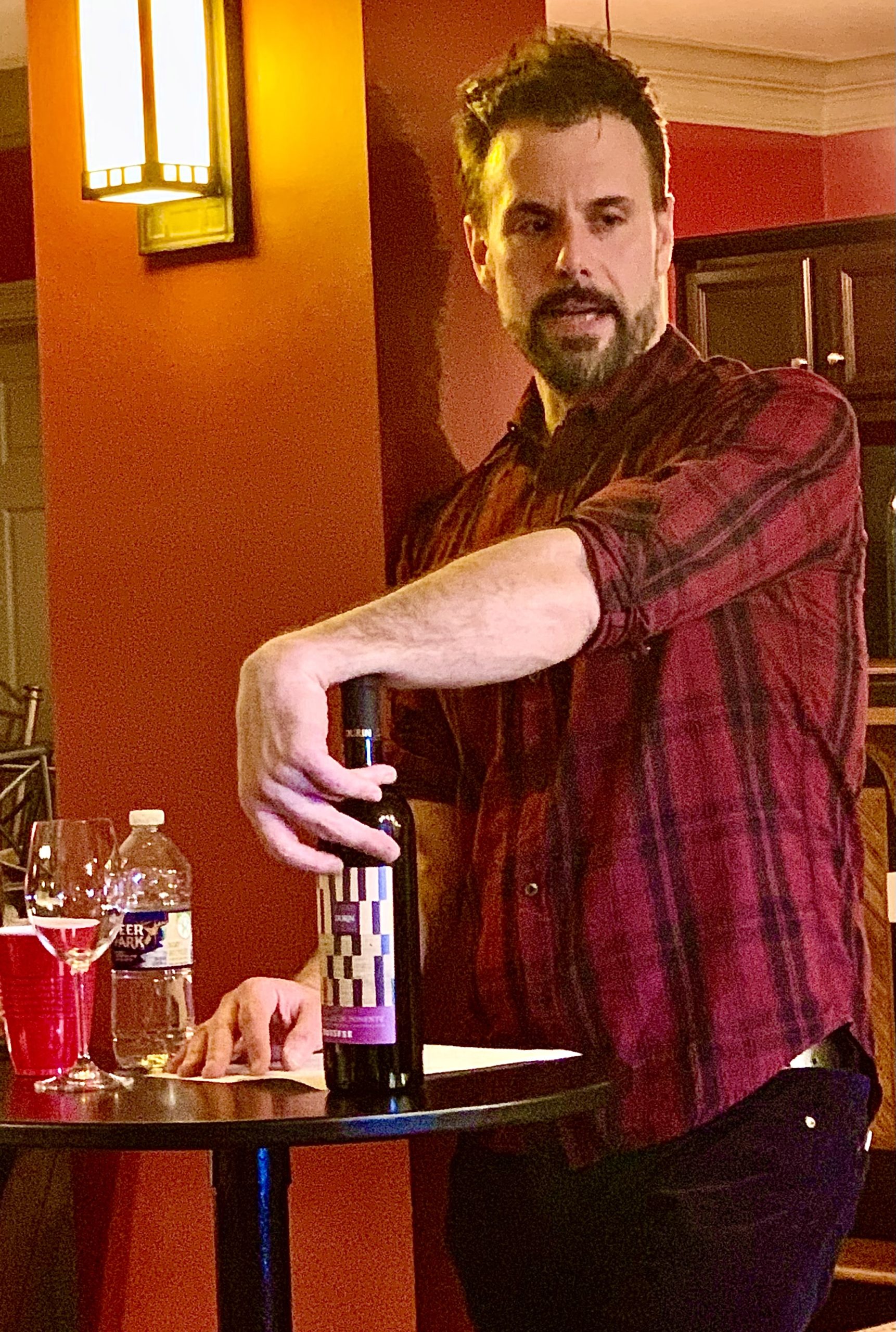 The Vetting Taste-Off is a coveted wine club event that permits guests to sample up to 20 wines, some of which end up on the tasting flights. Sommelier Andrew Stover guides guests through the expansive tastings while owners Donna and Carl Henrickson pour the whites, reds, Rosés, and bubbles from such exotic locations as Michigan, Bulgaria, Italy, France, Spain, and wine regions Down Under.
Carl is the winemaker and brewmaster and has a playful rapport with Andrew, whose showmanship and oenological bravado turn the tasting into a game of wine survivor. Meanwhile, upstairs in the mansion house that is the Henrickson home and the Wine and Foodie University campus, Donna is pouring for the upstairs vetting participants and a few Virginia wine lovers who'd wandered up the mountain for a flight.
Carl and Donna share a love of the vine. What began as a hobby in 2003 with Carl racking wine in their Alexandria townhouse soon overtook their daily work and home life. Donna says Carl's hobby became a full-on crush, taking the couple out to Rappahannock searching for that perfect southeast-facing slope.
The Henricksons landed in Little Washington, buying a two-story ranch house with a winemaking set-up downstairs and a tasting room upstairs, opening out to a deck with unrivaled views of Old Rag Mountain and Skyline Drive, the Shenandoah National Park boundary neighboring on what is now their 2,500-acre property.
Participating in the Vetting Taste-Off is rather like a wine lover's reality show. With as many as 20 wines to try, hydration and some charcuterie are key. Water, cheese, meat, bread, crackers, and anniversary cake at the end were complementary. Wines are tasted in order from light, bright, and bubbly to full-bodied, bold, and bodacious. Each vetter rates each wine on a one-to-ten scale. Andrew calculates the highest-scoring wines, three of which will end up on the tasting room flights menu paired with wines from the Little Washington Winery and Skyline Vineyard labels.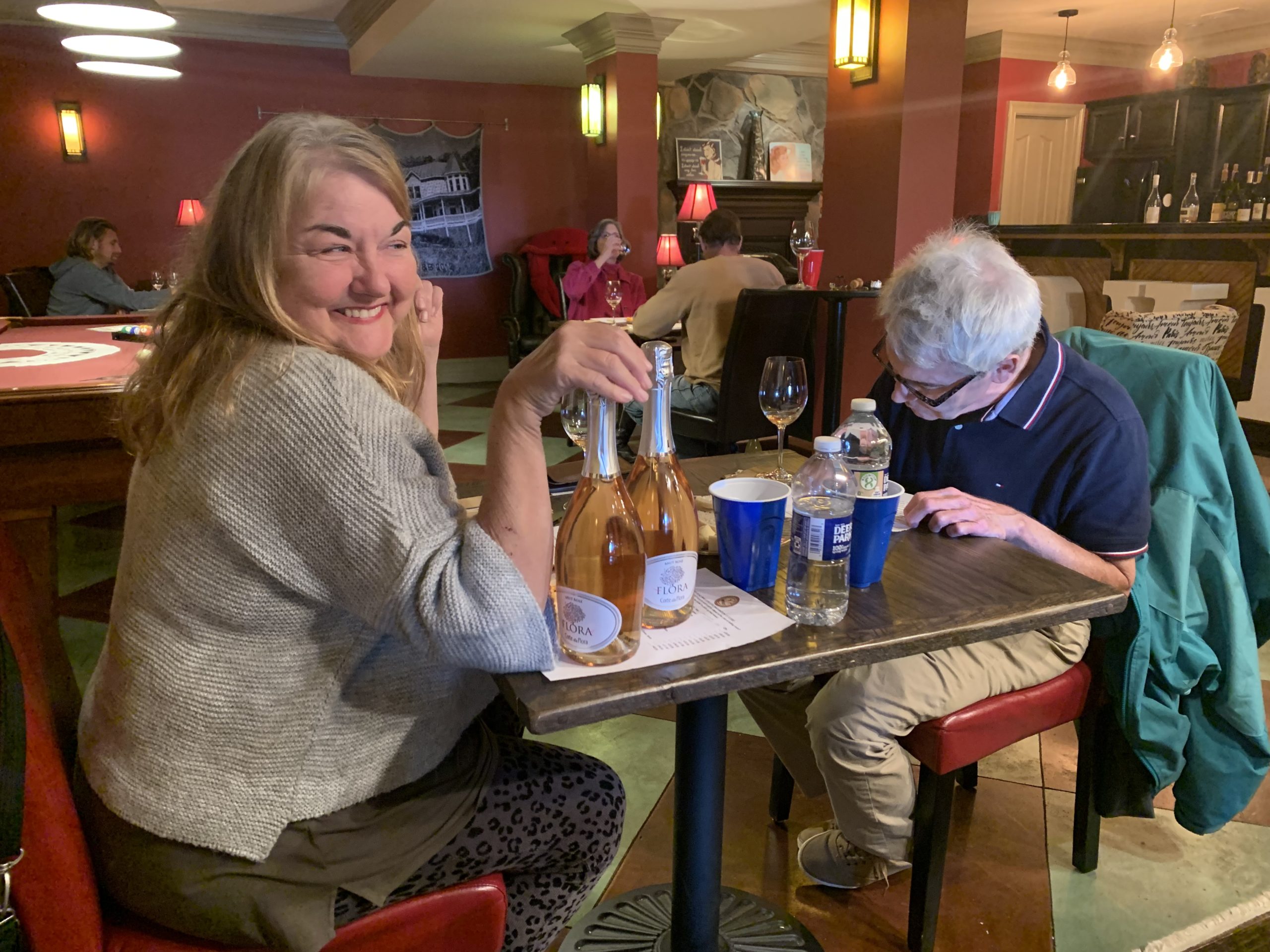 Competition for taking home the most coveted wines from the Taste-Off is fierce. In the afternoon sessions, sometimes there's a sell-out of the more popular reds and Rosés with supplies already depleted due to the morning-event purchases. Veteran Taste-Off warriors know to grab that bottle you simply must have mid-tasting while you still can. On spying two whites from a much-admired Michigan vineyard, this Z~ Oenologist snagged a 2017 Riesling and a 2020 Kerner from Left-Footed Charley Vineyards, Old Mission Peninsula, Michigan, before the event even kicked off. Yes! Michigan!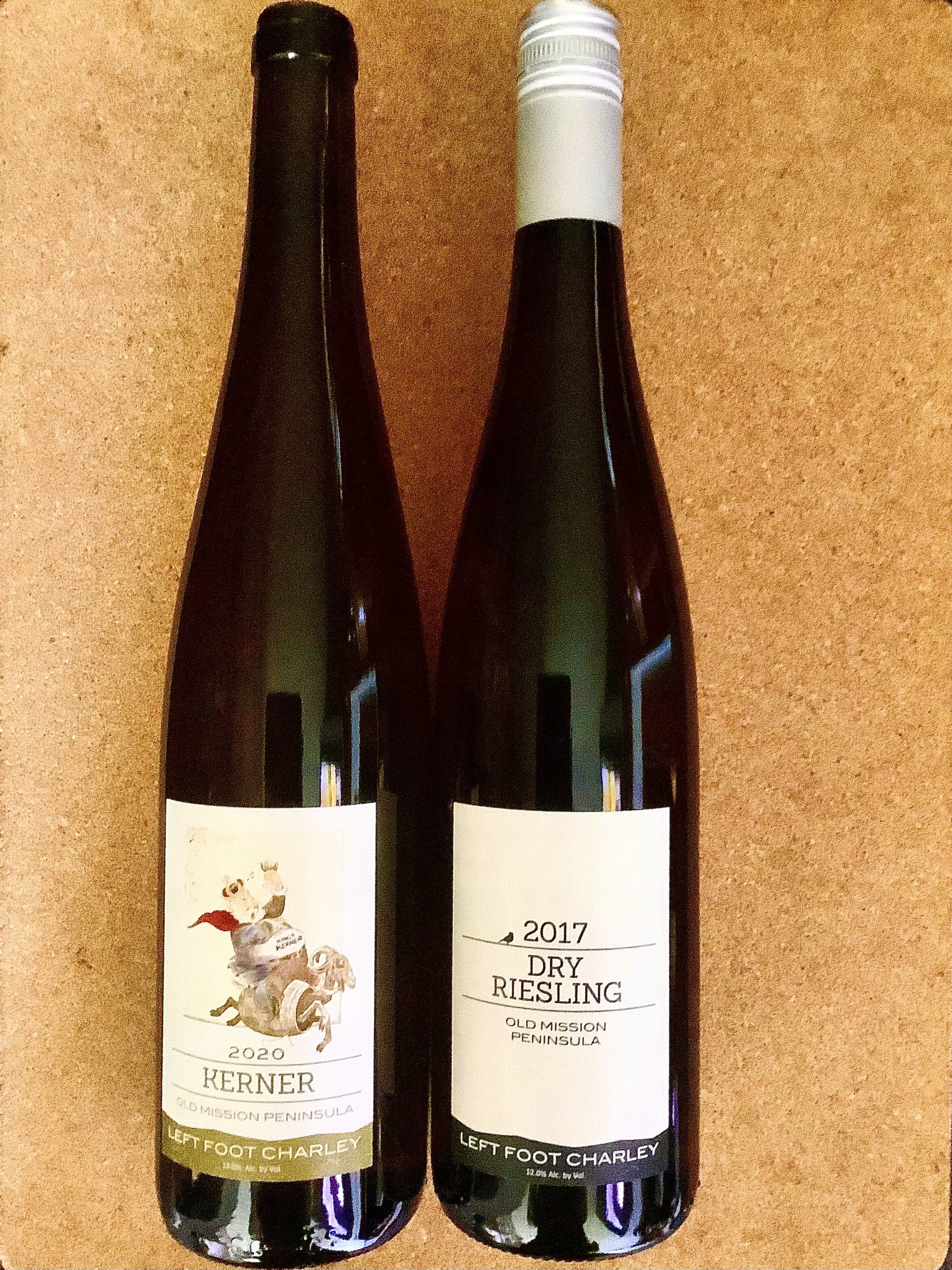 Riesling typically thrives in a cooler climate, such as Michigan, New York's Finger Lakes, Canada's Niagara region, and of course Germany, where Riesling reigns. Kerner is a cross between Riesling and Trollinger harkening back to 1929 Germany. It's an obsession of Left Foot Charley winemaker/owner Brian Ulbrich: to cultivate and elevate even more phenomenal Northern Michigan white wines.
Andrew began the Vetting Taste-Off with four sparkling rosés from Sicily, Switzerland, Tuscany, and the Basque region of Spain. The Delea "Charme" Spumante Brut from Ticino, Switzerland, made from Chardonnay, Pinot Noir, and Merlot, was a grab-for selection along with the floral, bright, effervescent Corte Alia Flora Sangiovese Rosé Brut from Tuscany in its diverting pretty-in-pink bottling. The Kerner was gone in a New York minute, but a commendable consolation was the intriguing Tsarev Brod "Sepage" Sauvignon Blanc/Riesling blend from the Black Sea Region of Bulgaria.
The finale of the slightly abbreviated vetting tasting list (15 wines instead of the usual 20) was the impressive Vega Clara "Seleccion" Tempranillo/ Cabernet from Spain and the stellar Begali "Tigiolo" Amarone-style Cabernet/Corvina, from Veneto, Italy, topping a price point of $40. Most of the wines tasted run around $20, all good-value wines.
If a wine at the Vetting Taste-Off sells out during the event, you can order it from Donna and Carl, who will ship it to you for free. You don't have to be a club member to try the Dirt Road Wine Club Vetting Taste-Off selections. And if you dare try your hand at wine vetting, the next event is Saturday, January 15, 2022, with two sessions: 11 am and 2 pm. Tickets are $30 per person, but a wine club membership brings the ticket down to $15. And do take the opportunity to enjoy the outstanding artisanal wines and brews crafted at Little Washington Winery. Carl was named the top Virginia winemaker in 2020!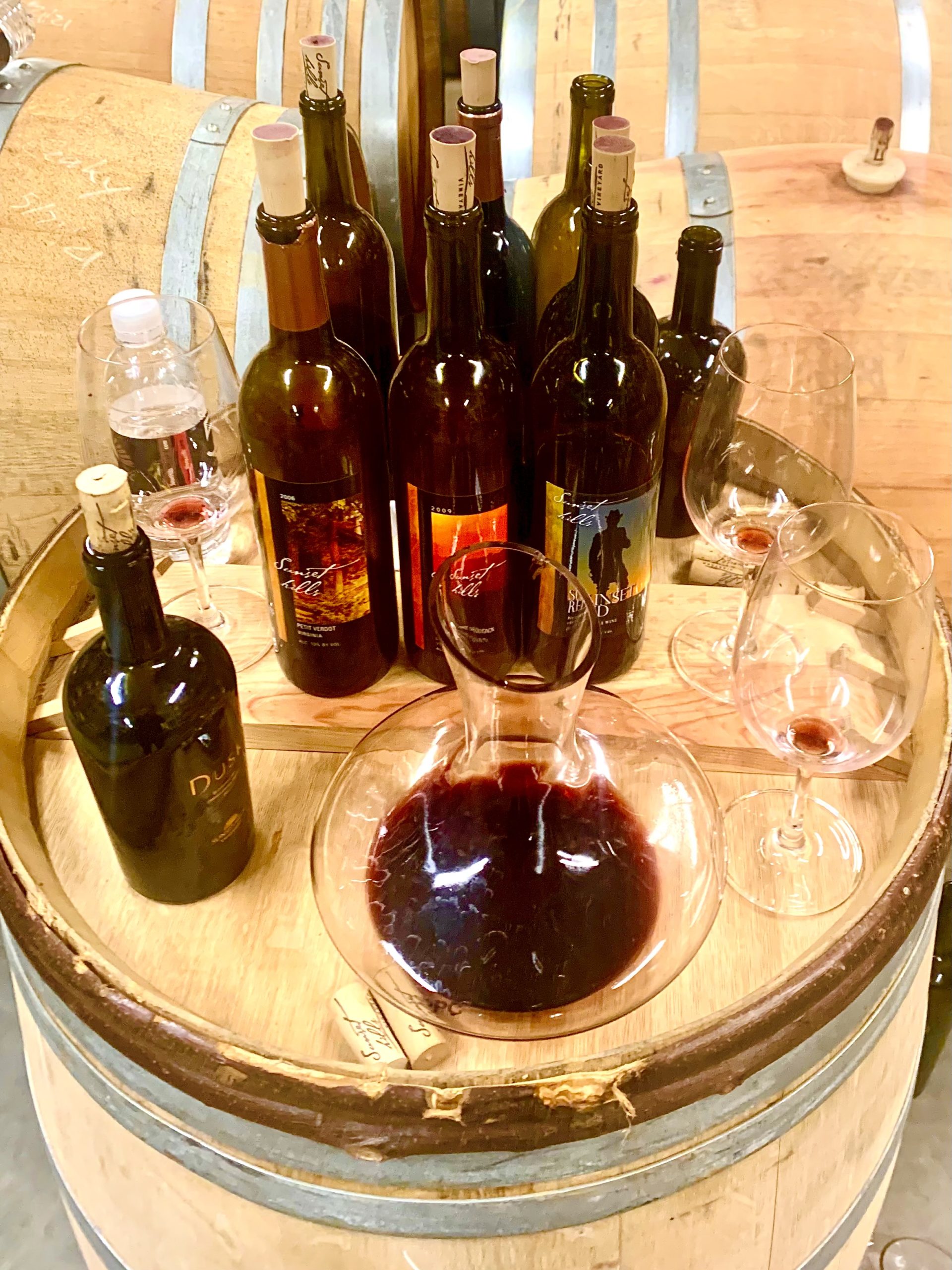 Throughout November, Sunset Hills Vineyard (named Best Winery in Loudoun by Loudoun Magazine readers two years in a row) in nearby Loudoun County celebrated its 13th anniversary. Owner Mike Canney hosted two Open Mike Nights in the winery's barrel room among an intimate gathering of wine club members and guests who were treated to special library tastings.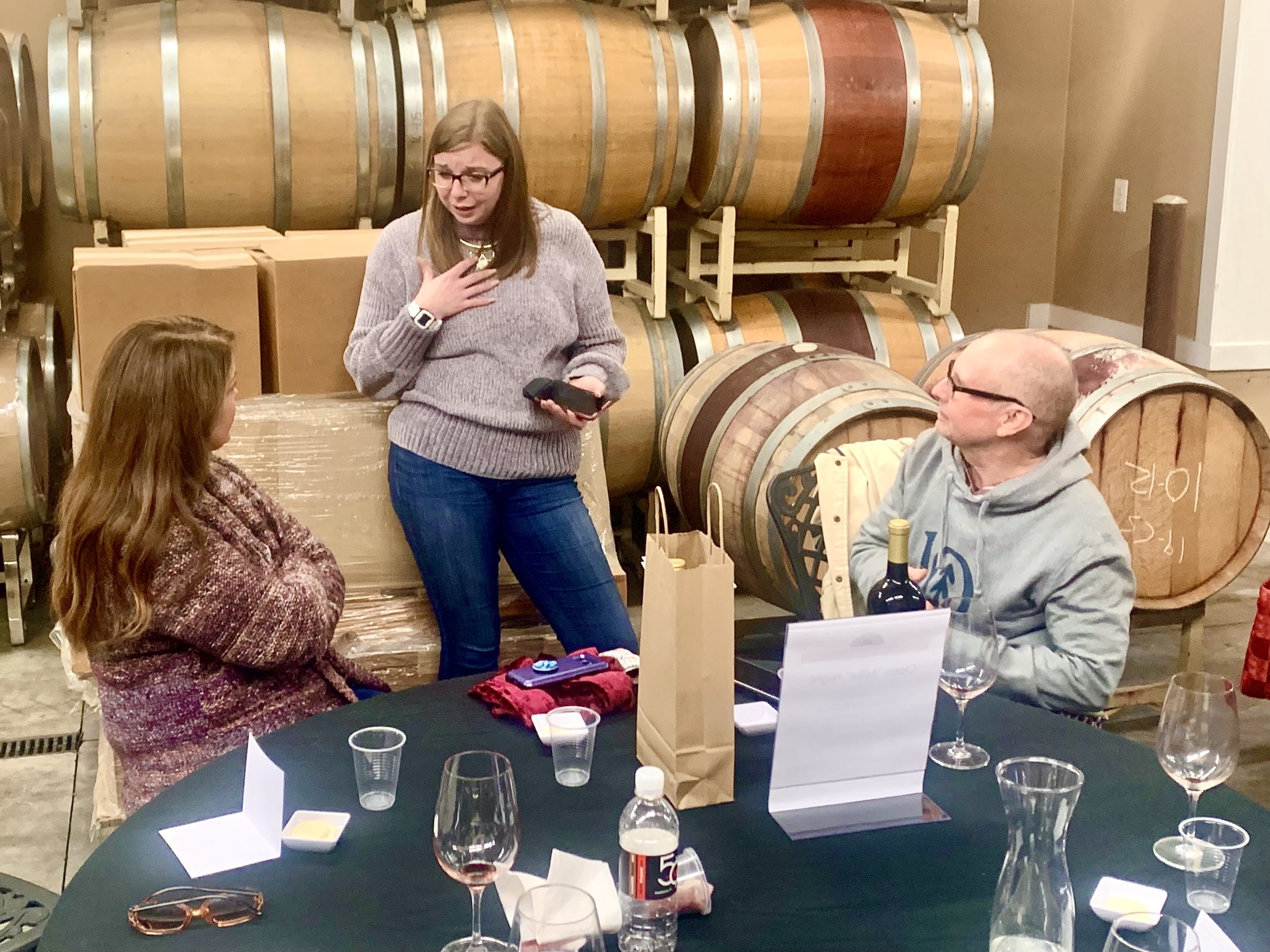 The A Team was on hand to greet and pour while Mike spoke about winemaking, the history of the winery, the terroir of the five vineyards he and his wife Diane Canney own, and the fine art of racking. Wine Club Manager Aubree Malone spoke in depth about each special tasting to complement Mike's know-how and pouring. Amy Benton, General Manager of the Canney's Sunset Hills and 50 West Vineyards, helped guests with library wine selections and purchases. Wine club ambassadors sommelier Dave Parker and Audrey Siler also enhanced the tasting with their years of winery experience.
To begin, the rare 2009 Cabernet Sauvignon was poured and held up exceptionally well, especially given that it's not a starting lineup bottle for Sunset Hills. Cab Sauv is used in blending the top-shelf label Mosaic. The 2006 Petit Verdot was a popular standout with the library patrons. A surprise in the lineup was the 2010 Sunset Red, an SHV best-seller that held its own juxtaposed with the 2012 Cab Franc and bonus pour of the decanted 2010 Mosaic.
A 2011 Dusk ended the evening as the encore for Open Mike Night. The fortified port-style wine made from 100 percent estate-grown Chambourcin aged ten years made for a drop-mic finish to the event. Silky, musky, golden amber in color, syrupy-sweet smooth, this fine finale pairs well with a cheese plate, rich chocolate desserts, exotic fruits, or simply sipped solo.
The Mosaic is a classic Bordeaux-style blend that never fails to intrigue. Each vintage is a unique expression of what makes Sunset Hills wine, and increasingly Virginia winemaking at large, sips to savor. Try the newly released 2019 when you visit Sunset. It's complex, with impressive structure, yet unpretentious, showing great promise cellared or opened at your holiday gatherings this year. Library fines – I mean wines- ranged in price from $45-$85. The $15 tasting ticket was applied to library purchases that evening.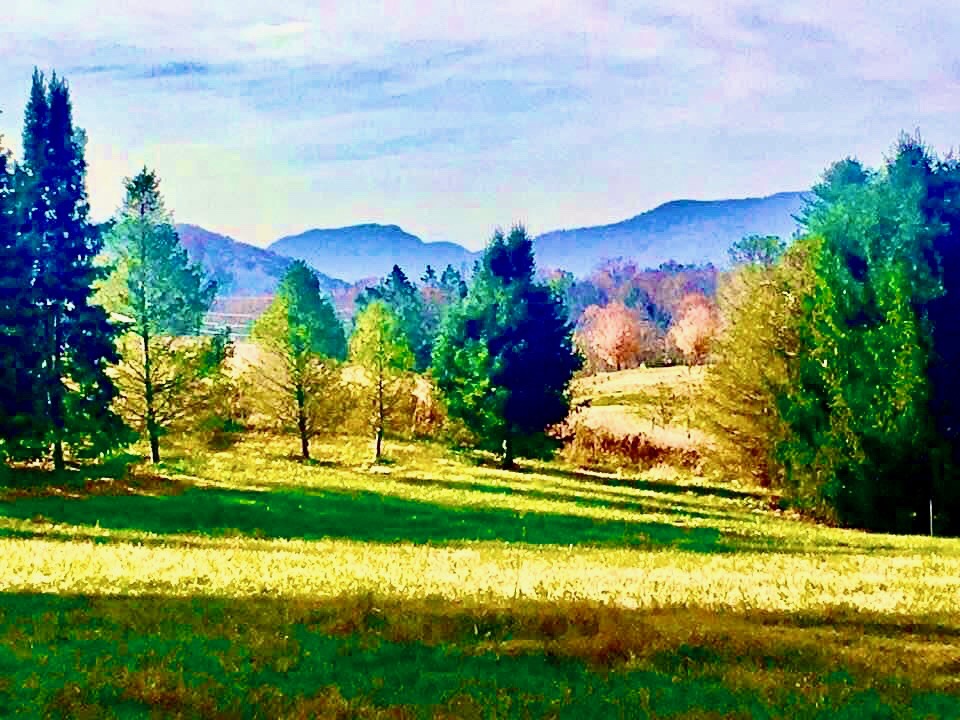 For the anniversary weekend events, guests were encouraged to wear their fabulous 90s fashions. Although the winery opened in 2013, the first grapes were planted in 1999, so Mike, Diane, and the staff partied like it was 1999! Mike took visitors on hayrides pulled by his vintage John Deere tractor. Themed cupcakes and sparkling wine were served throughout the weekend.
But the party and fall-into-the-holidays funfare ain't over just yet! On the final Sunday of each month, there's a Sparkling Sunday Series when brunch is served with charcuterie boards for two plus two glasses of bubbly or mimosas. Bottles of bubbles will be available for sale.
The Holiday Market returns on December 12 from 11 am- 4 pm. And you won't want to miss the DIY Cozy Knit Blanket event on December 19 at 1 pm in partnership with AR Workshops Loudoun. Wine purchases are 20 percent off for ticket holders during the workshop.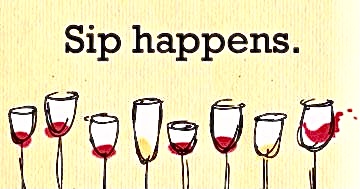 Nothing says you matter more than a gift from the heart, the hand, and the vine! Whatever you do this holiday season, be sure to stock up on some great wine – red, white, or sparkling – for stocking stuffing, hostess/host gifts, and last-minute dinner invitations or parties. After all – Sip Happens!