Arts
Winter Fun at Alexandria's Art Galleries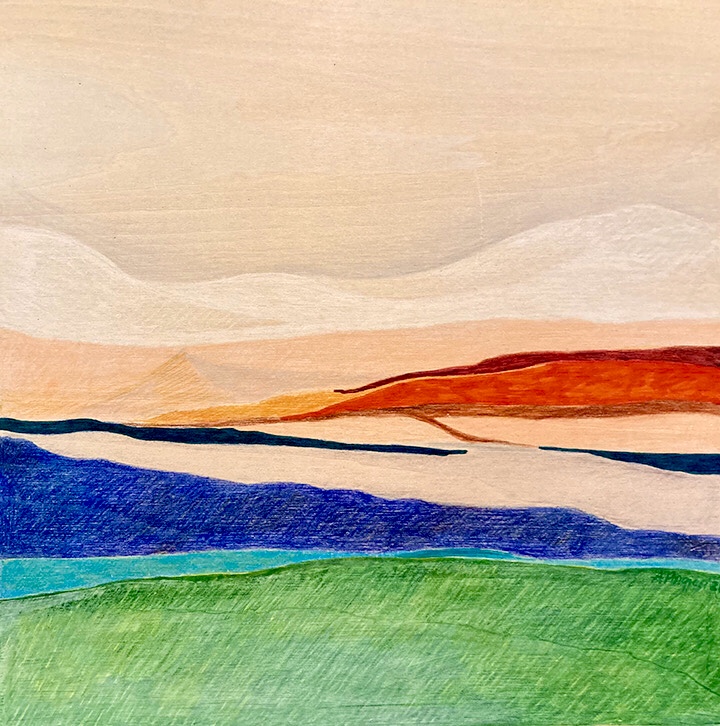 Alexandria, VA – * The Art League of the Torpedo Factory ~ Petite December 2021 returns for the holidays with miniature works available for purchase to go. Juried by Joe Fig, this show runs from December 8 – January 2, 2022, concurrent with the Open Exhibition juried by Ksenia Orol. The Art League Gallery is closed Monday and Tuesday. Hours Wednesday – Saturday are 11:00 am – 5:00 pm and Sunday noon until 5 pm.
* Atheneum ~ 201 Prince Street, Alexandria: Last Call! Abstractions by Natalie Cox closes December 12, 2021. Gallery hours are Thursday ~ Sunday, noon until four each day.
* Del Ray Artisans ~ 2704 Mount Vernon Avenue, Alexandria: The 26th Annual Fine Art and Fine Craft Holiday Market returns with new exhibitors featured each weekend through December 19, 2021. Holiday handmade gift-giving favorites are represented in addition to some exciting new artists and craft artisans, making the popular market a must-shop destination every weekend! Just a small sample includes Maria's Windows (Maria Frescas), All Fired Up! (Patti North), ER Printmaker (Ellen Frances Rosenthal), Reinvented Elegance (Joyce Wagner), Papazian Design LLC (Diana Papazian), Woodturning Arts by Kevin Sherlock, StichesnQuilts (Christine Vinh), WiRealm by Tamara (Tamara Wilkinson), Angst and Attitude (Nancy Yonehiro) as well as DRA regulars Liz Martinez, Stephen Lally Pottery, Beth Schwartz, Kathy Stoner, and Stacy Rausch. Holiday Market hours are Fridays 6 -9 pm, Saturdays and Sundays 11 am – 6 pm.
* Galactic Panther Gallery ~ 1303 King Street Alexandria. Artists Who Rock is the ongoing exhibit featuring the work of Mark Mothersbaugh of DEVO. Gallery hours are Thursday and Friday, 11:45 am – 5 pm, Saturday and Sunday, 11:45 pm – 6 pm, or by appointment. (galacticpanther.com) Be sure to follow Galactic Panther on Facebook for special events and promotions.
* The Focus Gallery of Gallery Underground presents Small Works of Great Importance ~ an all-member show of artwork measuring no larger than 8" x 10", proving that great gifts oftentimes can and do come in small packages! The Main Gallery continues to exhibit new works in a variety of dimensions and all mediums, both 2-D and 3-D. Gallery Underground is a member of the Arlington Arts Alliance. The Shops at 2100 Crystal Drive, Arlington. Gallery hours are Monday – Friday 10 am – 6 pm, closed Saturday and Sunday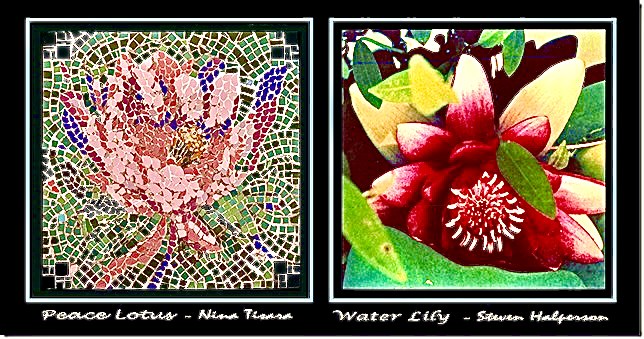 * Green Street Gardens Horticultural Center ~ 4603 Green Spring Road, Alexandria, VA. The Spirit of Nature featuring the mosaics of Nina Tisara and her son, photographer Steven Halperson of Tisara Photographer, through January 9, 2022. Exhibit hours are Monday – Saturday, 9:00 am – 4:30 pm, Sundays 12:00 – 4:30 pm. For more information, contact [email protected]. The gallery hosts classes occasionally for meetings and special events, so check the schedule for viewing.
* Principle Gallery ~ 208 King Street, Alexandria. Small Works is the show theme for December. The gallery represents national and international artists focusing on realism, trompe l'oeil, allegorical, neo-Impressionism, landscape, interiors, still life, and portraiture. Gallery hours are Monday 12-5 pm, Tuesday ~ Thursday, 10 am – 6 pm, Friday and Saturday 10 am – 8 pm, and Sunday, 11 am – 6 pm.
* Potomac Fiber Arts Gallery of the Torpedo Factory ~ Studio 29: Holiday Sparkle, the annual holiday exhibit, continues through January 2, 2022. A great gift resource within the original industry-to-arts mecca. Shop for something special with which to adorn yourself, your walls, and everyone who's been very good on your gift list! Hours are Wednesday through Sunday, 10:30 am – 5:30 pm.
* River Farm 7931 East Boulevard Drive, Alexandria, VA. A Celebration of Art at River Farm ~ an exhibit recognizing the American Horticultural Society's years and efforts fostering creative art depicting the glory of flowers and botanicals. Curated by Robert F. Murray of the Von Brahler Gallery, Ltd. Armen Kankanian, fine arts muralist and master painter, and Nathan Leibovitz, fine-arts graphic artist and illustrator, will be on exhibit through January 2022. For more information and an appointment, call 703-768-5700 ext. 114 Monday – Friday.
* Target Gallery, the contemporary exhibition space of the Torpedo Factory Art Center. The Fall Salon continues through 12/12/21. Curated as a salon-style installation, this exhibit features 70 original works by DMV and regional artists priced no more than $1,000. This is a new concept at the Target Gallery, promoting newer artists while offering affordable pieces for art lovers of all walks of life. Artists receive 70 percent of the proceeds, making purchases during this sale a fantastic way to support the arts and dodge the supply chain crisis. Shop local. #BUYART!
*Torpedo Factory Artists@ Mosaic ~ 105 District Avenue in the Mosaic District in Fairfax. This satellite gallery run by the Torpedo Factory Artists Association offers the over 200 member artists a venue for exhibitions, residences, and curatorial opportunities. The space is elegant with an air of New York-chic appointment. The creativity is stunning, and the art makers are expansive in their breadth of expression and media employment. GREAT gift resource, especially for the higher-end budget. Gallery hours are Wednesday ~ Sunday 11 am – 7 pm. Email: [email protected], 571-342-1407
* Serenity Place Gallery ~ From macro to micro, "Nature +" captures the essence of nature through different art and architectural styles, from the bird's eye view of plains and rapids to the close-up magnification of thistle flower and mushroom gills. Drawn to the natural flow, organic shapes, and pop colors, Angjeli explores the artistic balance that bridges the abstract with the natural. Curiosity and experimentation with mixed media are a common thread throughout her work. "Nature +" solo works by artist-architect Anila Angjeli of ALine Architecture is now on exhibit in mosaic artist & photographer Nina Tisara's in-home gallery, by appointment through January 9, 2022. Angjeli is the first guest artist to exhibit at Serenity Gallery. To schedule an appointment, contact Anila Angjeli at [email protected] or [email protected]
* Printmakers Inc., now on the first floor of the Torpedo Factory ~ Two new print shows: "Celebrate!" is the annual holiday show. This year it has a brand new look with unframed pieces of uniform size displayed by magnets on metal sheeting, showing off the new workshop environment. And "Curious Creatures", a solo show by Pamel Day, featuring a more traditional display of small animal prints. She has been an Art League member and teacher for many years and has taught through Discover Graphics Atelier at the Torpedo Factory as well. The shows will run from Dec. 4, 2021 – Jan. 30, 2022. The gallery is open 11:00-5:30 Wed.-Sun.
* Finally, you won't want to miss the 19th Annual Artful Weekend Art Show and Sale sponsored by the Arlington Artists Alliance at Fort C.F. Smith Park, featuring 37 top Arlington-based artists in the St. Nick of time for the holidays! Artful Weekend opens Friday, December 3, from 3:00 to 8:00 pm, with an opening reception held 6-8 pm. On Saturday, the event runs from 10:00 am until 5:00 pm, and on Sunday, December 5, from noon until 4 pm. This event is free and open to the public. Fort C. F. Smith Park is located at 2411 North 24th Street Arlington, VA 22207.
ICYMI: Alexandria's Farmers Markets To Receive Support From New Certification Program