Volunteering
Your Gift Connects Our Community with Volunteer Help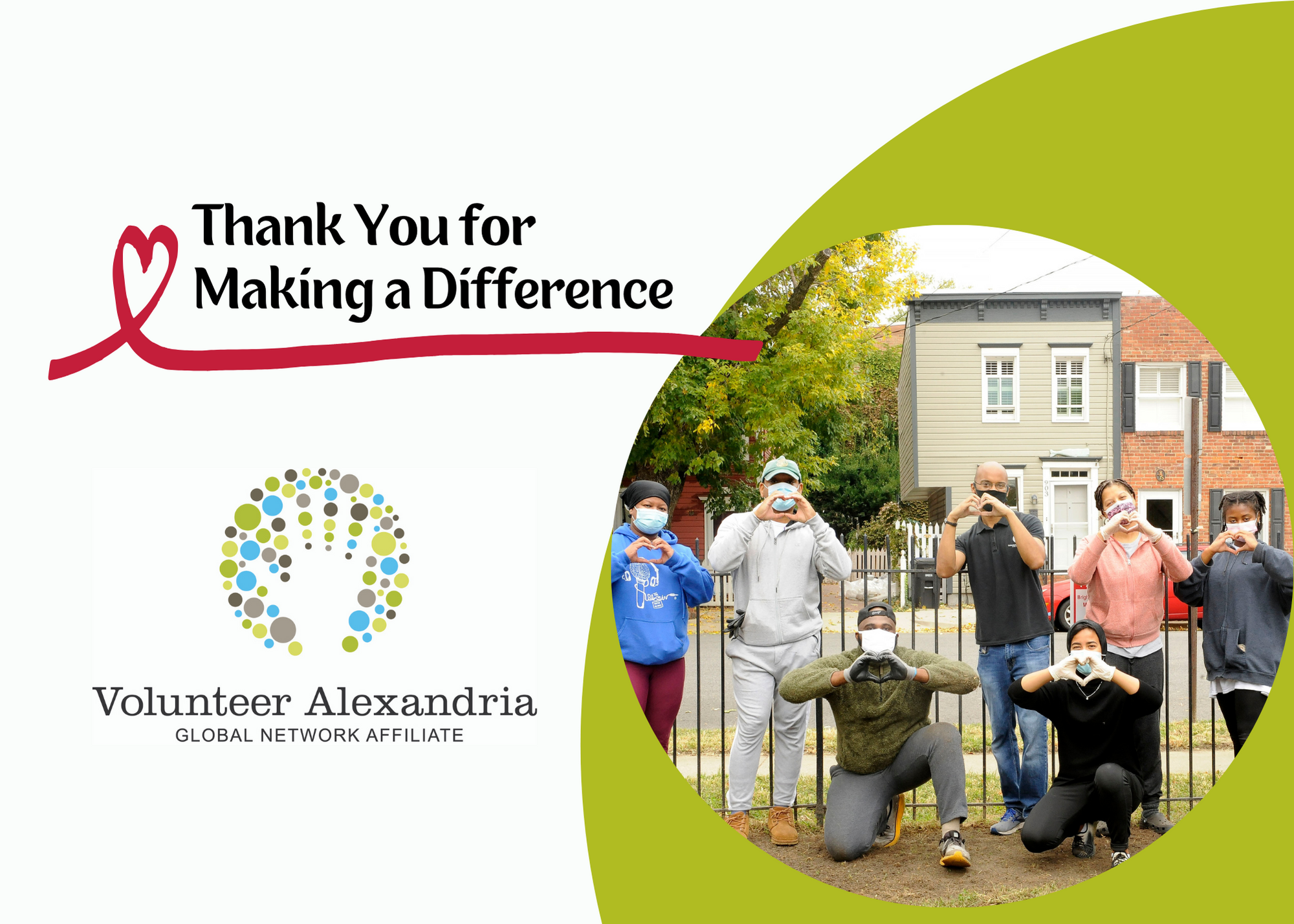 By Marion Brunken
Alexandria, VA – Thanks to the support of our donors and volunteers, Volunteer Alexandria has served our community throughout another challenging year.
Today, due to growing food insecurity, increasing emergency preparedness, and continuing economic and health-related repercussions from COVID, the need for services and volunteers continues to rise. Volunteer Alexandria recruits and inspires people for area nonprofit organizations and City agencies. Each year, Volunteer Alexandria mobilizes thousands of volunteers to serve and support our community.
In 2021, your generosity enabled us to:
· Distribute more than 1,000,000 meals feeding seniors, families, and ACPS students,
· Engage more than 80 students in service-learning and hands-on activities,
· Train 1,300 citizens in emergency preparedness, and
· Mobilize more than 10,000 Alexandrians as volunteers to help each other through tough times.
More than 200 children, one month to three years old, will receive new books and educational toys in December.
Support Volunteer Alexandria, YOUR local volunteer center. As we continue to navigate through uncertain times, your continued support is needed! Please donate today using the QR code or by visiting volunteeralexandria.org. Check to see if your employer offers a matching gift program—your donation could be doubled!
Have a wonderful Holiday Season! Thank you.
Current Engagement Opportunities
All opportunities can be found at www.VolunteerAlexandria.org.
Tuesday, December 6 – Thursday, December 8: Translate for Annual Toy Drive, hosted by Volunteer Alexandria. Translators are needed to assist our Spanish- and Amharic-speaking neighbors. Visit www.volunteeralexandria.org/toydrive to see shifts and needs.
Friday, December 31- New Year's Eve with First Night Alexandria – Volunteers are needed throughout Old Town for daytime or evening activities, from 11 am to past midnight. Greeters, ushers, volunteers to post on social media, check-in guests, set up for events, break down, etc., are needed.
Serve and Prepare Meals – Volunteers are needed Mondays-Fridays to serve lunch for residents in need at Meade Memorial Church in Old Town.
Deliver Pet Food to Seniors – The AniMeals on Wheels program is looking for volunteers to deliver pet food to seniors living in the City of Alexandria on the 2nd Thursday of each month, beginning in December. Volunteers pick up and deliver pet food provided by the Animal Welfare League of Alexandria.
ICYMI: Salvation Army's Red Kettle Now Available as Christmas Ornament