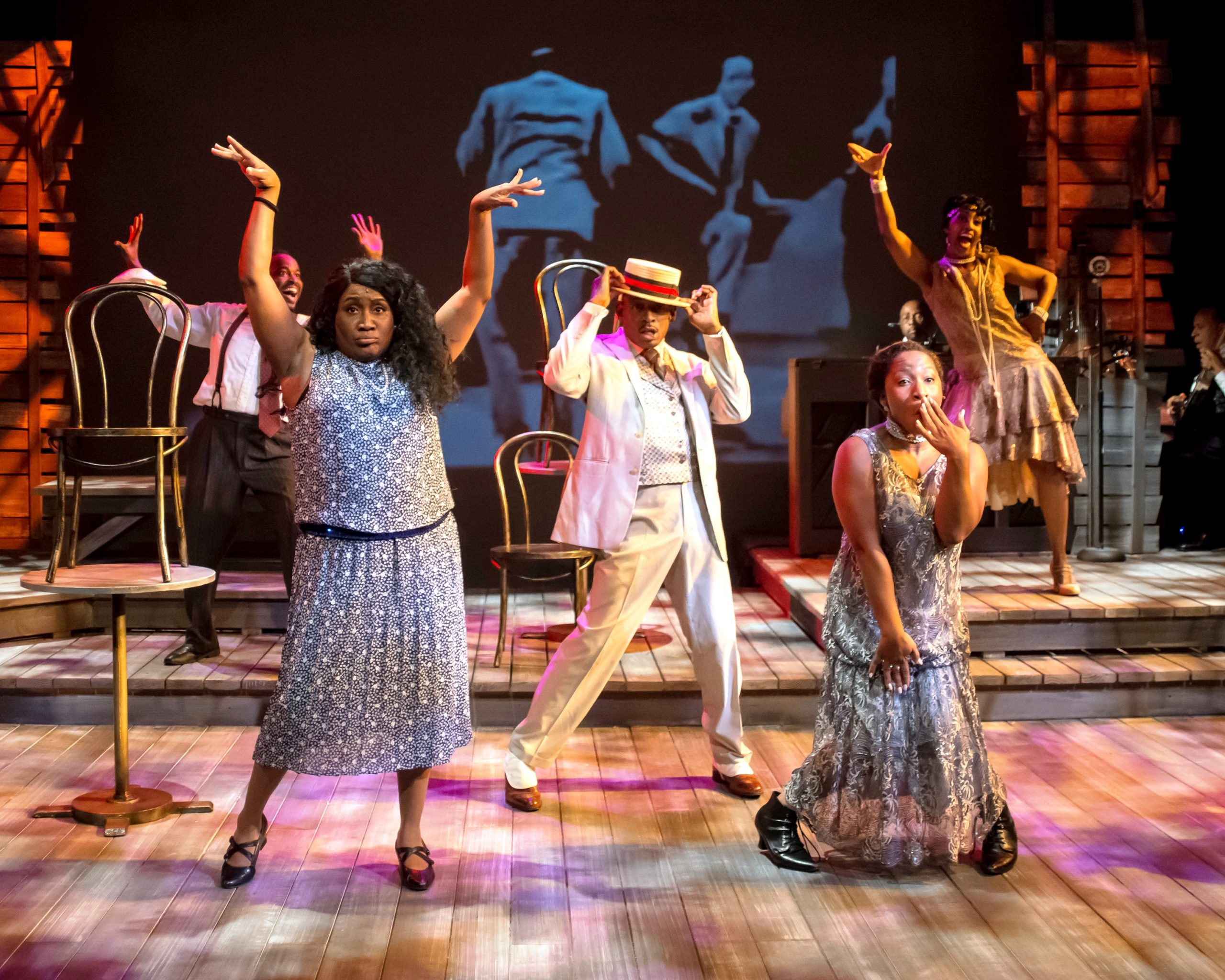 *Revised April 2022, to reflect new information about construction costs, delays, and other impacts on the opening date. 
ALEXANDRIA, VA–Alexandria's only professional theater, MetroStage, will reopen its curtains at a brand new venue, or Venue that is, one of the new, sleek, and chic residential condominium complexes being constructed in Old Town North.
The 501 © 3 nonprofit MetroStage will move into Venue on N. Fairfax Street, fully equipped with performance stage, café tables, theater seating, and concession bar area.
Venue will feature new high rise condominiums as well as luxury townhomes right along the Potomac in Old Town North, Alexandria's designated Arts and Cultural District. Being constructed by Carr Companies, who have had a longstanding relationship with MetroStage, Venue will be home to not only Alexandria residents, but also to Alexandria's only professional theater.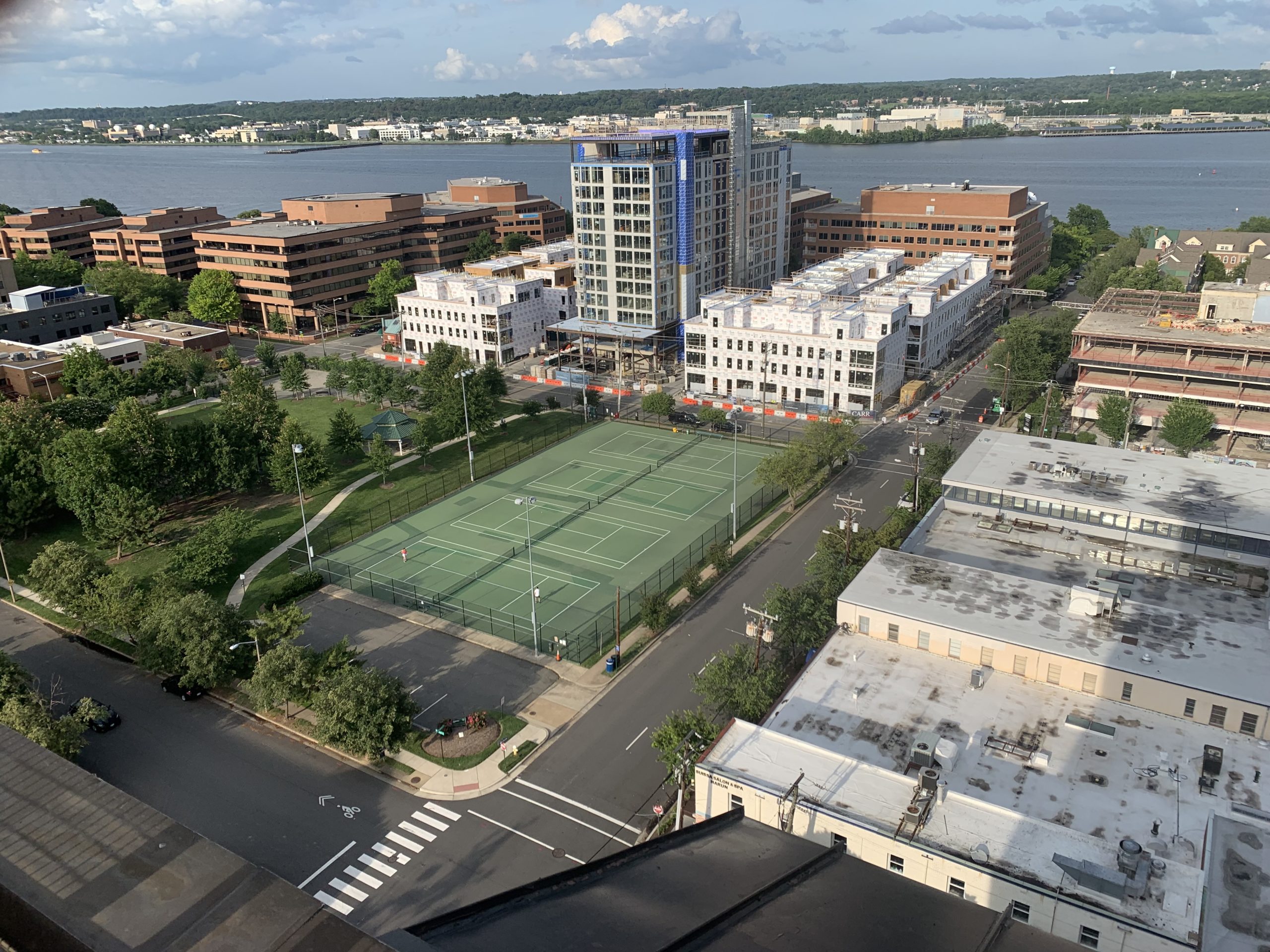 Founded in 1984, MetroStage was a brand new theater (incorporated as American Showcase Theatre Co. Inc.), until Carolyn Griffin, a recent business school graduate, went to a showcase performance introducing the new theater to the community. She had always loved theater and she was hooked.
Following that first showing, Griffin reached out to the Founding Artistic Director Jill Kamp to join the Board of Directors, and by that afternoon, she was the Managing Director. Thirty-seven years later, Carolyn is still with the theater as Producing Artistic Director; in fact, she is spearheading their newest chapter at Venue.
Throughout the years, MetroStage has had many homes. Its first two locations were on Duke St.; in 1987 they operated out of spaces owned by Carr Companies (then The Oliver Carr Company); then they moved into Old Town North at 1201 N. Royal, where Muse condominiums will be opening soon. Now, its fourth and final location will be located in the heart of Alexandria's Arts and Cultural District: 915 N. Fairfax St. right along the iconic waterfront, in another Carr Companies building.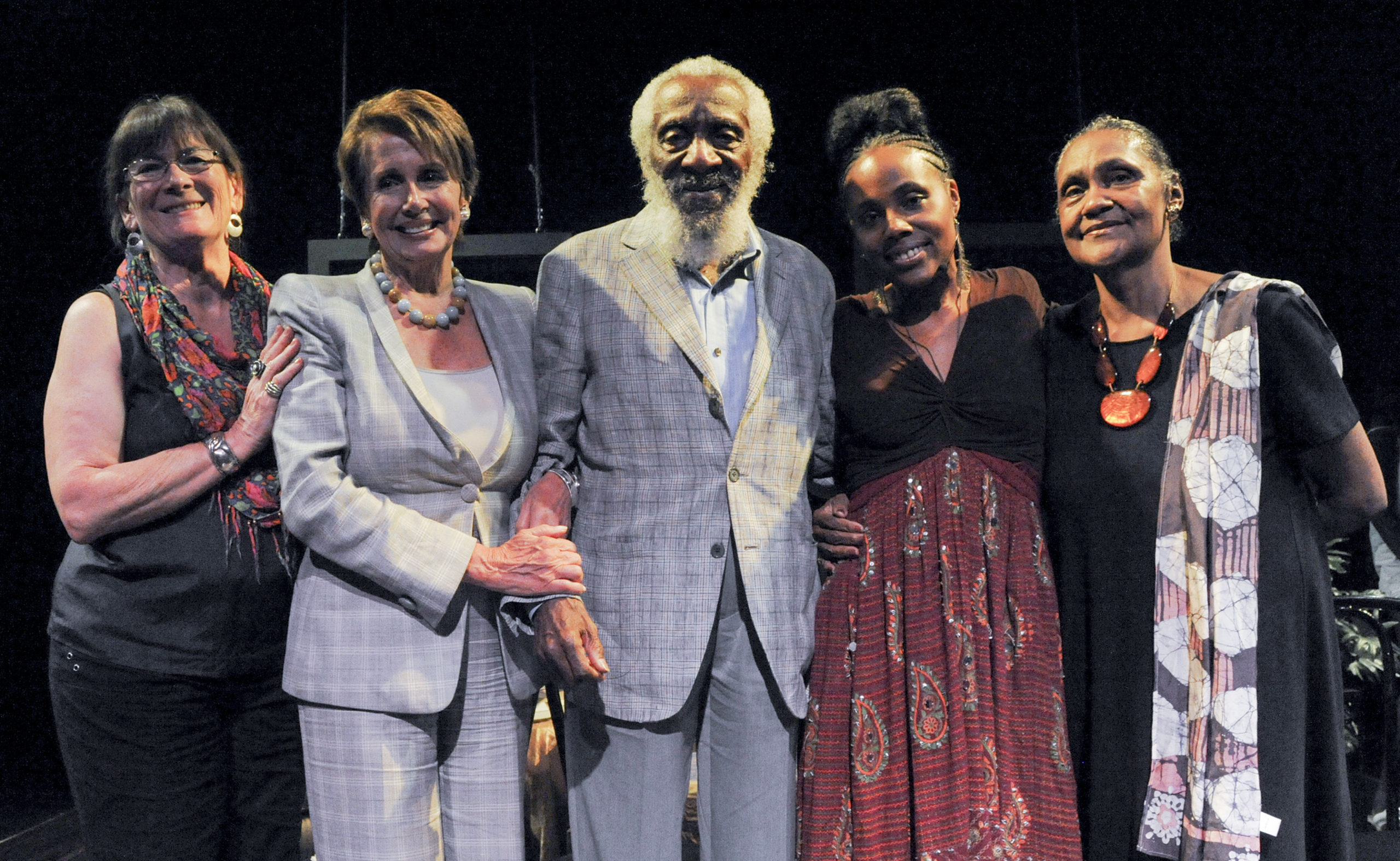 Griffin is proud of her theater's history, where it's been and how far it's come, both literally and figuratively. She is also eager to show off all she has planned for their new construction and productions.
In 2019, the old MetroStage on N. Royal was torn down, and construction on the new Venue and MetroStage began. Significant progress has been made on the condos, townhomes and theater shell. The shell will be an empty 7,500 sq. ft. of space which the theatre will occupy. In exchange for Carr's generous offer, the theater must raise the money to "fit-out" the space. Griffin must raise the $2.6 million, as estimated by architect Skip Maginniss, and hopes to open sometime during the 2022-2023 season. The theatre design is completed, and construction will begin as soon as the Capital Campaign reaches its target goal. You can donate here to help them achieve it.
When the theatre reopens, be prepared for MetroStage like you've never seen it before. Of course you can expect their traditional eclectic season of diverse shows, featuring local and regional actors, but you will also be treated to unique collaborations with other companies including music, cabarets, and dance.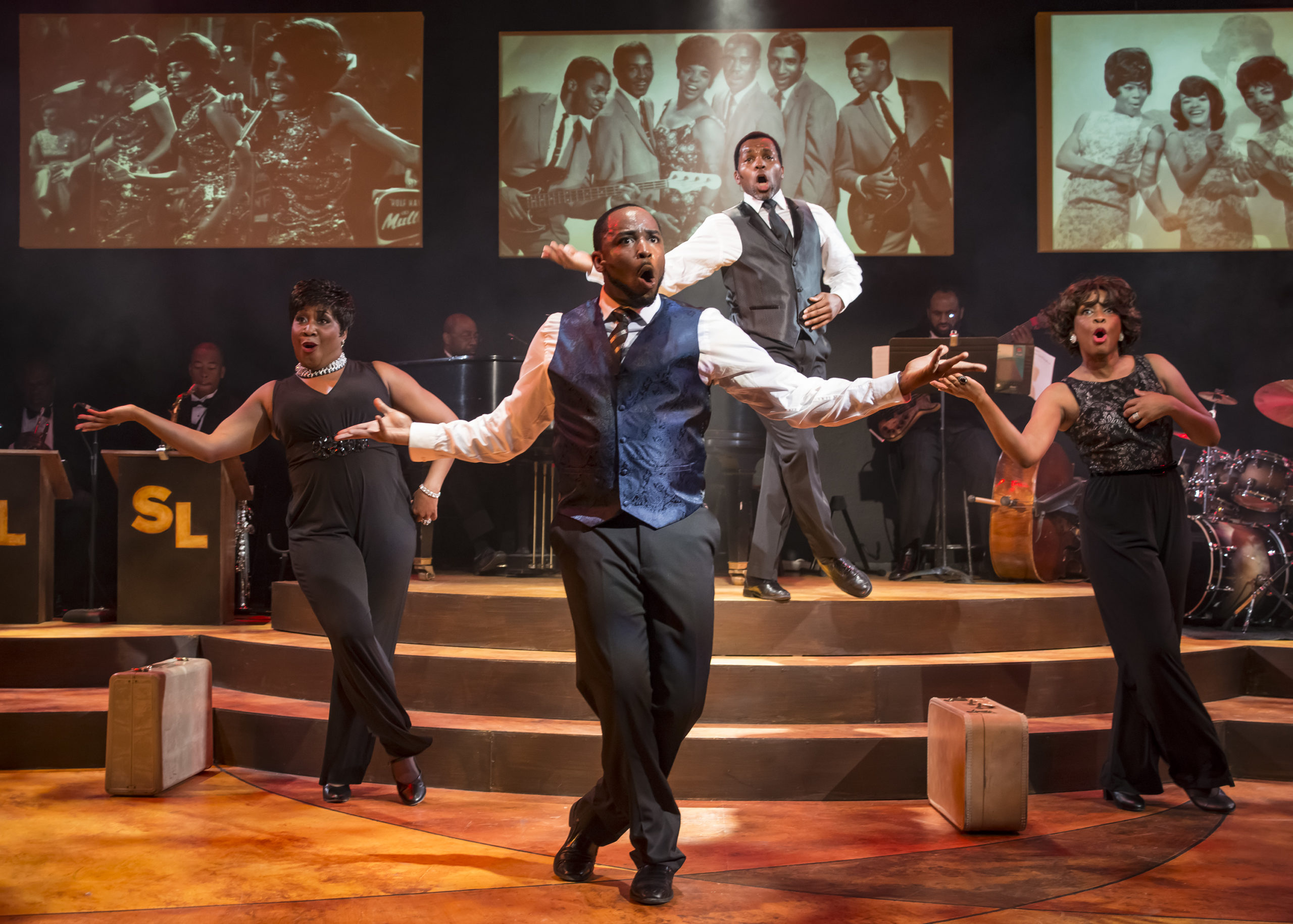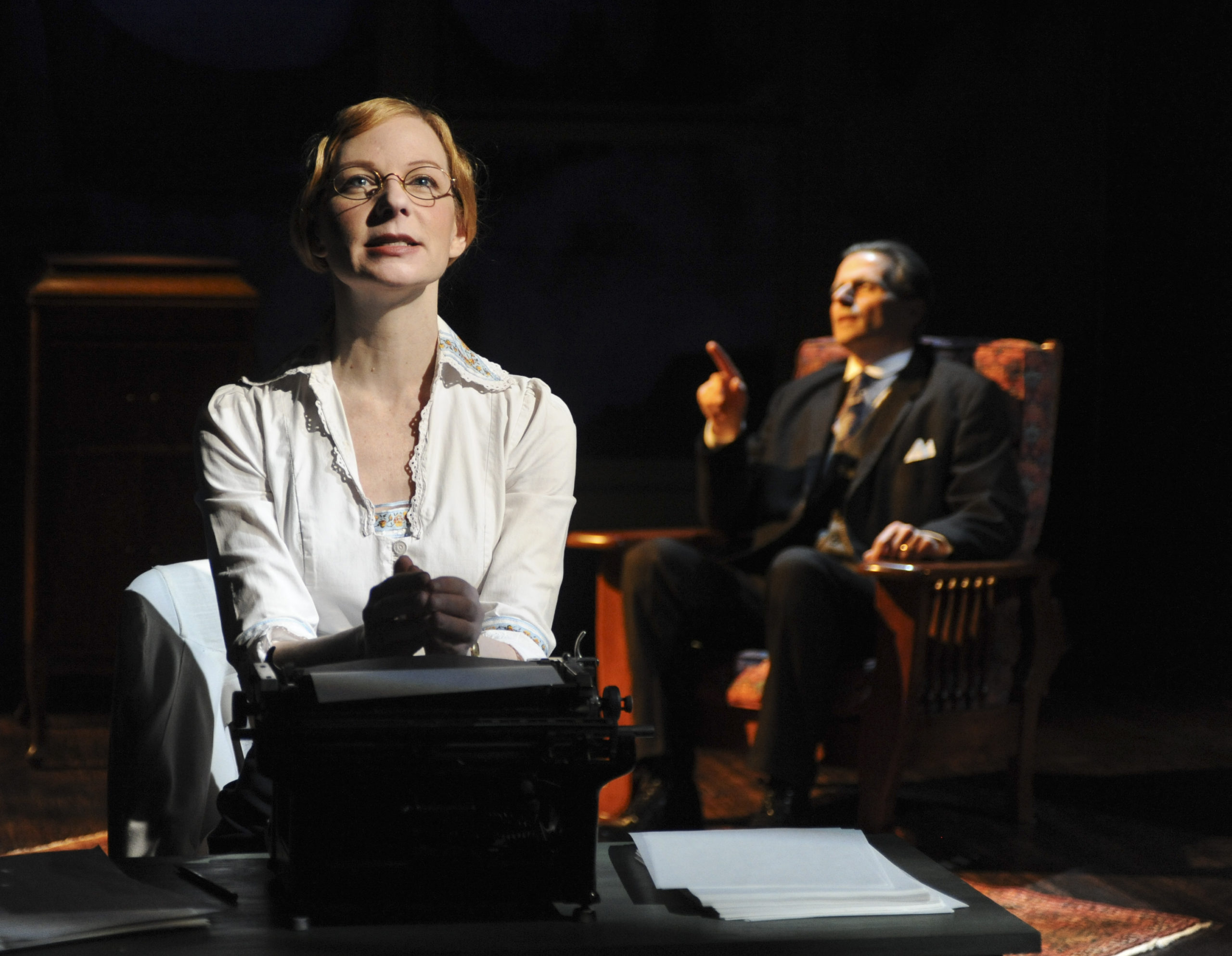 These performances, both classic and contemporary, and sometimes premieres of original commissioned work, will be debuted in a fresh performance space. On the main level of Venue, MetroStage welcomes guests into their lobby, walls adorned with local art from Barbara Januszkiewicz, glass windows from floor to ceiling beckoning the natural light with a view of Montgomery Park across the street.
As you make your way down the main staircase, you enter the theater, a grand space with high ceilings and 110 seats. Just as Griffin offers diversity with her productions, she says that the design of the theater offers great flexibility with a variety of seating options featuring 66 theater seats and 44 cafe table seats facing a raised semi thrust stage. This will support a multitude of performances, from main stage shows to cabarets and other musicals to one person performances, dance, and more.
Griffin adds, "Once we open, I have so much exciting work to share with this community and beyond."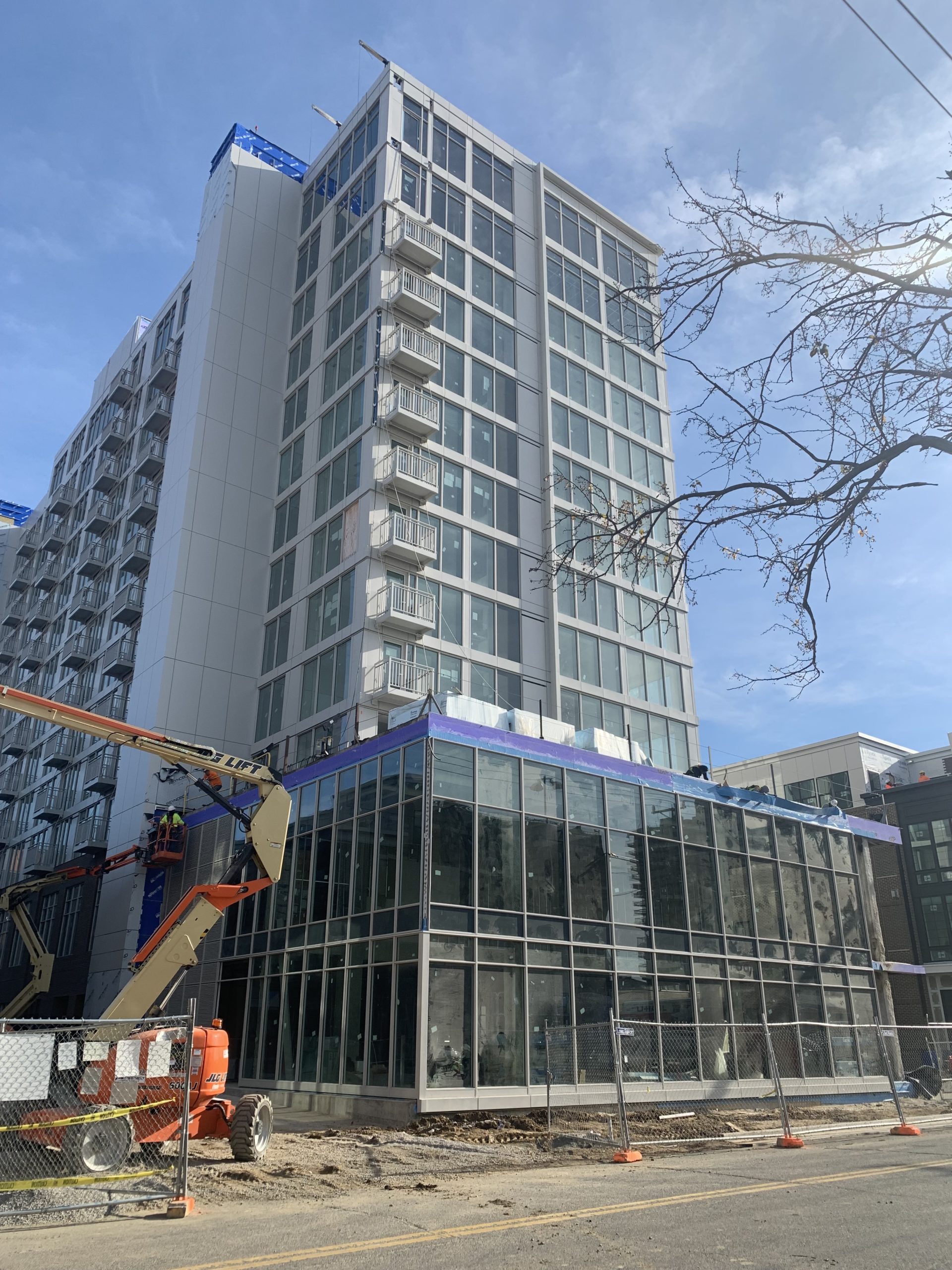 People come from around the beltway and beyond to watch MetroStage's stimulating performances, and all the while they are stimulating the economy. Griffin explains, "We've always had a following beyond the beltway, so we bring people in from all over the metro area; buses come up from Richmond; people come down from Annapolis; so I like to say that we are not only a cultural force, but an economic force for the city."
Of course before a show, people like to dine or shop, which they can do at many of Alexandria's local boutiques and restaurants. After a show, one might fancy a night cap cocktail or sweet treat, which they can indulge at local bars and bakeries.
You might also satiate yourself during the show with MetroStage's revamped concessions. Griffin details, "We will have a lovely concessions bar area, and each show will have a signature cocktail. It is a little something else to enhance the full experience."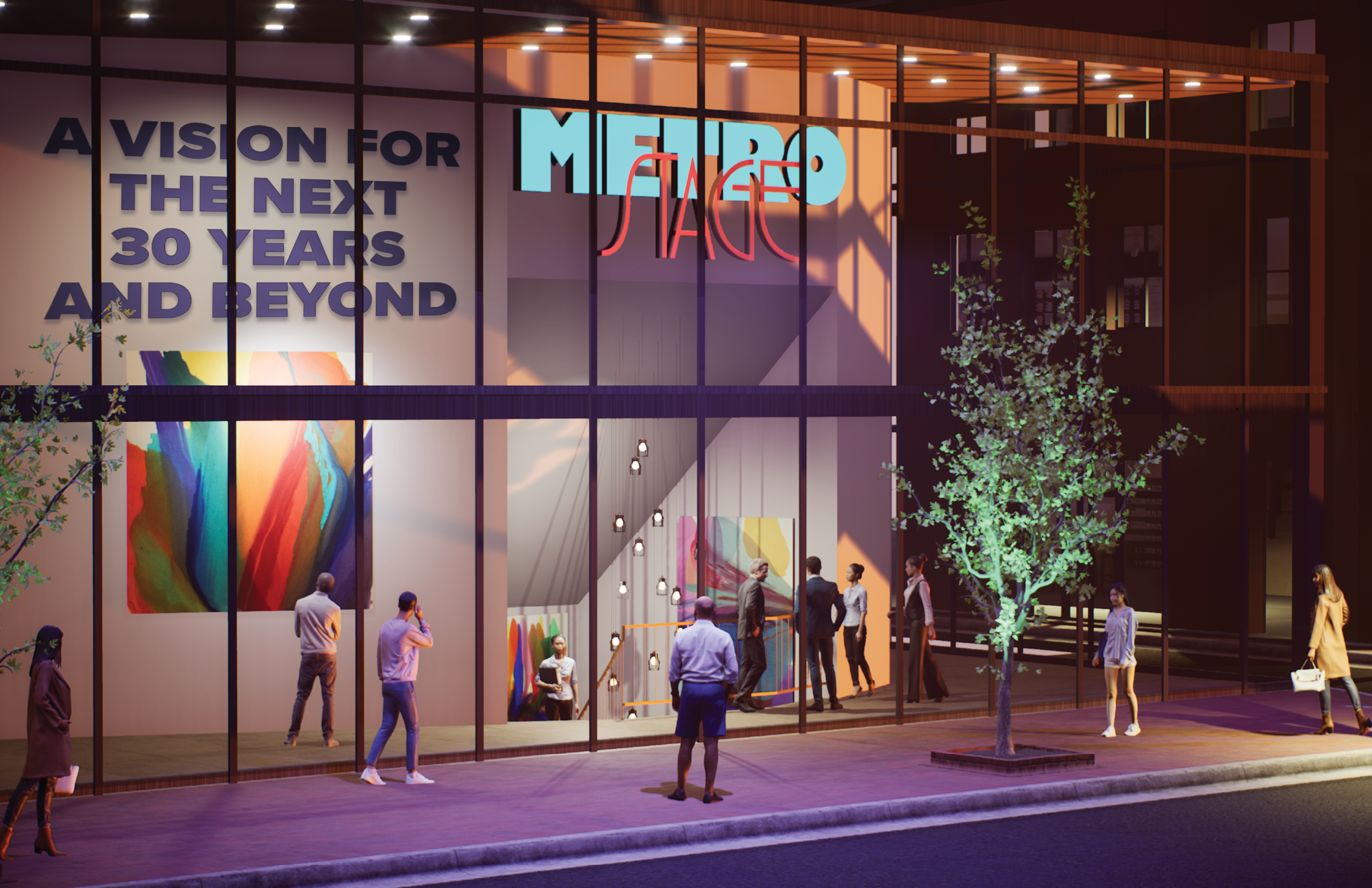 "The theater is a catalyst for other economic enterprises," reiterates Griffin, "and I fully believe we have always served that purpose as well as enriching the cultural life of the city."
Alexandria certainly wouldn't be the same without its arts and culture, and what is art without theater. As MetroStage wades through this interim of construction and pandemic, Griffin's ideas are building and grand plans are coming together. She cannot wait to show all theater-lovers, local and tourist, what MetroStage is capable of.
As the pandemic persists, COVID-19 protocols will be implemented in MetroStage's new space. According to Grififn, vaccines will be required for entry, masks must be worn by staff and audience, and actors will wear their masks all times while off stage. "We will also have a new, sophisticated air filtration system to address air quality and safety," adds Griffin.
For more information on MetroStage, their construction, COVID-19 protocols, and upcoming season, visit metrostage.org.