School News
9 New Members Inducted To Alexandria School Board for 3-Year Terms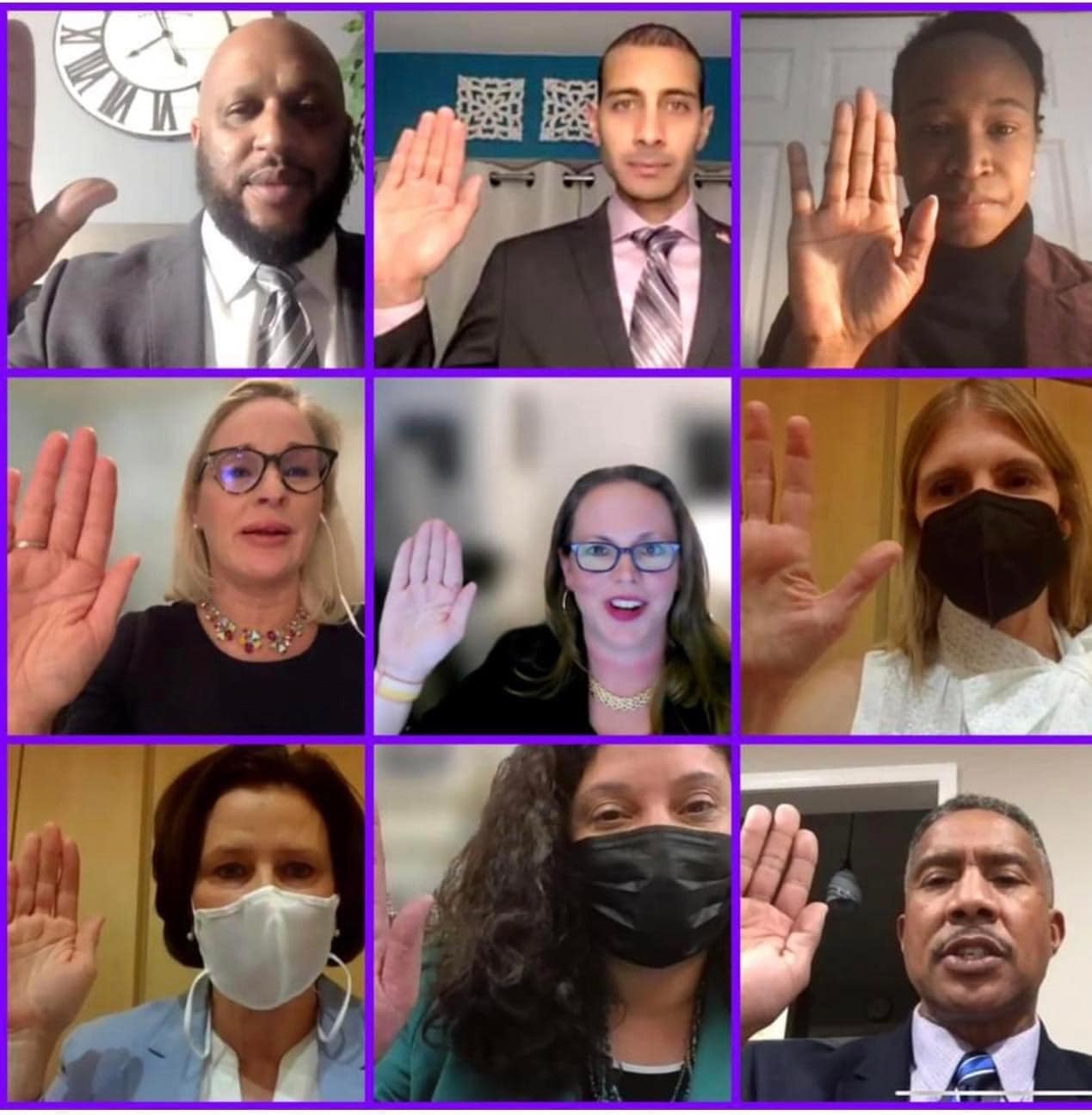 ALEXANDRIA, VA – On Jan. 4, Alexandria City Public Schools (ACPS) inducted nine new members to the Alexandria School Board. Elected last November, these individuals were sworn in to take on the duties of adopting policies for the day-to-day operation of the school system and making sure school laws are "explained, enforced and observed," according to an ACPS press release.
"It is my honor to welcome this group of exceptional community leaders who have been elected to our School Board," said School Board Chair Meagan L. Alderton, during the virtual ceremony. "We're excited to get to work right away, and appreciate that our Board brings diverse expertise and insight to work with the superintendent for our school division."
The city is divided into three voting districts. The following members will serve a three-year term.
District A: Willie F. Bailey Sr., Jacinta Greene and Dr. Michelle Rief
District B: Dr. Ashley Simpson Baird, Kelly Carmichael Booz and Tammy S. Ignacio
District C: Meagan L. Alderton, Abdel-Rahman Elnoubi and W. Christopher Harris
Following the induction, the School Board held a meeting to adopt the new School Board calendar and discuss other related matters. They also elected Alderton to her second term as chairperson and selected Jacinta Greene as the vice chair.
"We welcome our new School Board and look forward to the strong collaboration that will continue ACPS' tradition of innovation and leadership," said Superintendent Dr. Gregory C. Hutchings, Jr.
The overall purpose of the School Board is to help students prepare for higher education, become American citizens, and be ready for careers. They meet these goals through policy, leadership, and budget decisions that are aligned with the ACPS Vision and Strategic Plan.
Meet your 2022 Alexandria City Council, Mayor, and Vice Mayor