Foodie Newz
Popular Irish Restaurant Shuts Down for 7 Days to Ensure COVID-19 Safety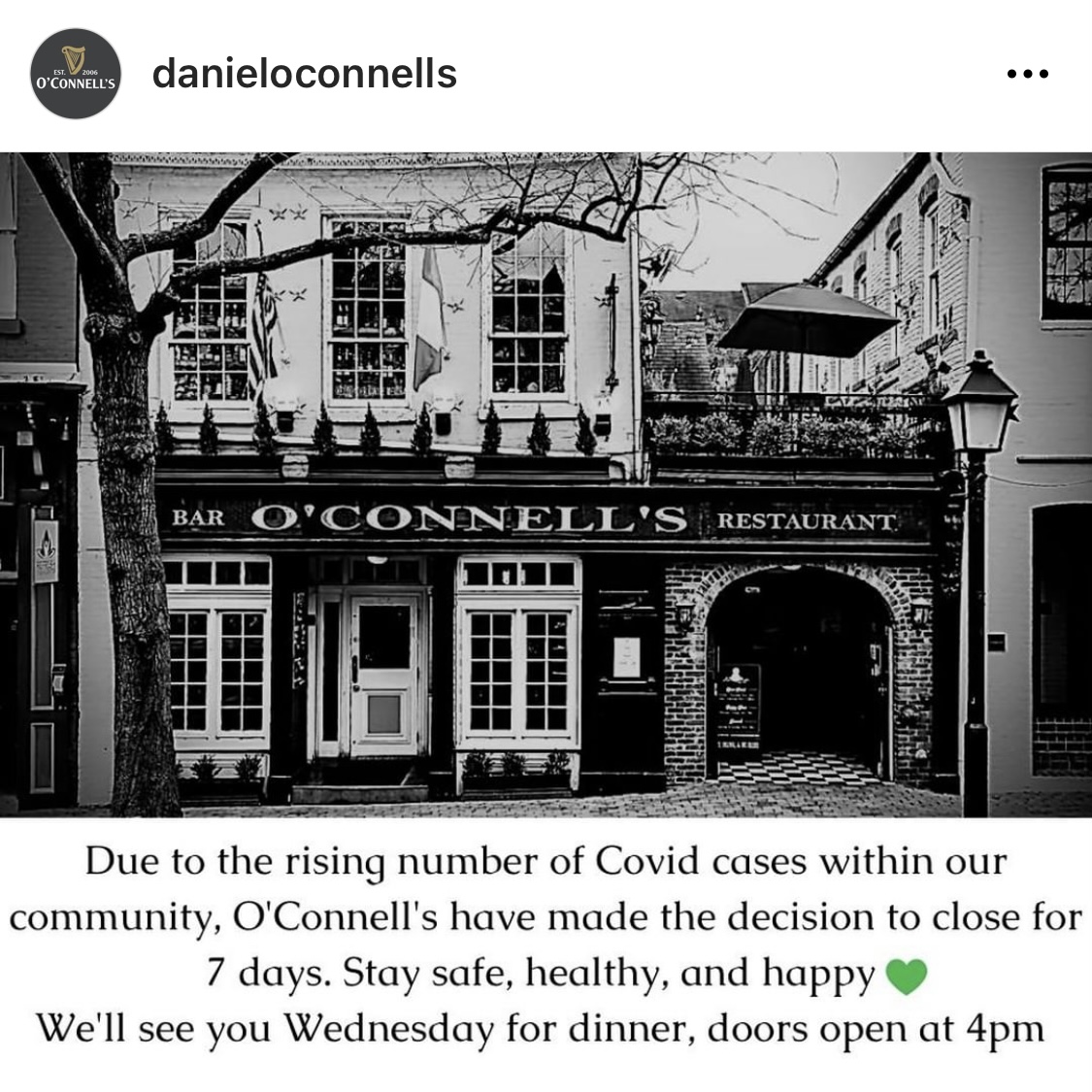 ALEXANDRIA, VA–Announced Wednesday, Jan. 5, Daniel O'Connell's Irish Restaurant & Bar on King Street is closing its doors for 7 days to ensure staff safety from COVID-19.
As the Omicron variant surges, more Alexandria residents are testing positive for COVID-19, and they are graciously alerting their restauranteurs. Niamh O'Donovan, General Manager at Daniel O'Connell's, has been receiving an increasing amount of this type of alert.
"It was a difficult decision to make," begins O'Donovan. "The last couple of weeks, we had more messages from patrons who have been here. Being aware of that, I discussed this with my staff, who are all vaccinated and boosted and wearing masks, but also knowing this is a new strain of COVID-19."
Despite a full weekend of private parties already booked, when four O'Connell's staff members tested positive this week, Niamh's decision suddenly became very simple.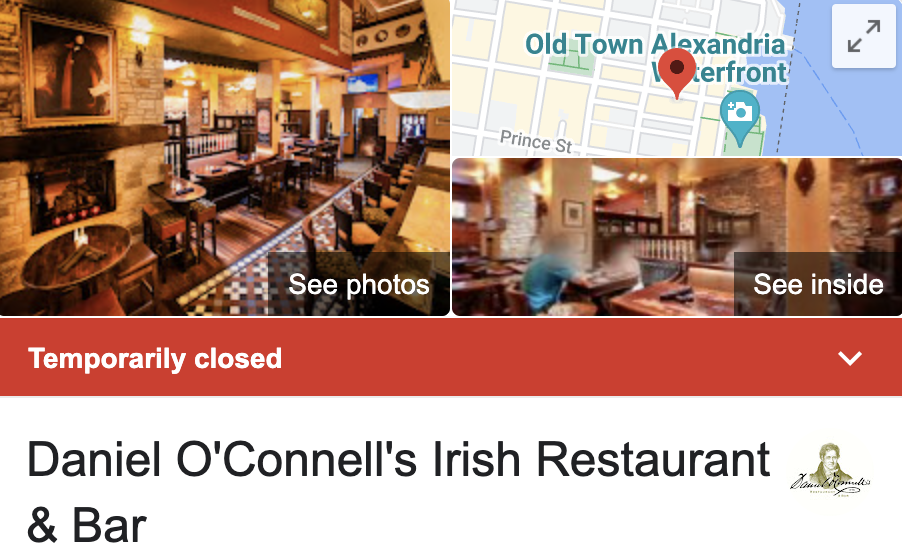 "I need everyone to be healthy," she states. "I want all of us to be part of the solution, not part of the problem because [COVID-19] isn't going anywhere any time soon."
She then made three phone calls: one to her boss in Ireland, who agreed right away; one to Kenny Mitchell, Managing Partner at The Light Horse; and one to Trae Lamond, Chadwick's owner. Mitchell and Lamond stepped up right away to take O'Donovan's weekend parties (and some stress) off her plate.
"Knowing Niamh and O'Connell's and everything they do… I put myself in their situation and it was a no brainer," states Mitchell. "She is making a really smart call here for the bigger picture. I'm just happy to be able to help Niamh. She's done a lot in the community, and this is what it takes, a community."
For Niamh, Kenny, Trae, and all Alexandria restaurants, it is about taking care of one another, especially right now, which is why this move, although difficult, is garnering praise from local establishments.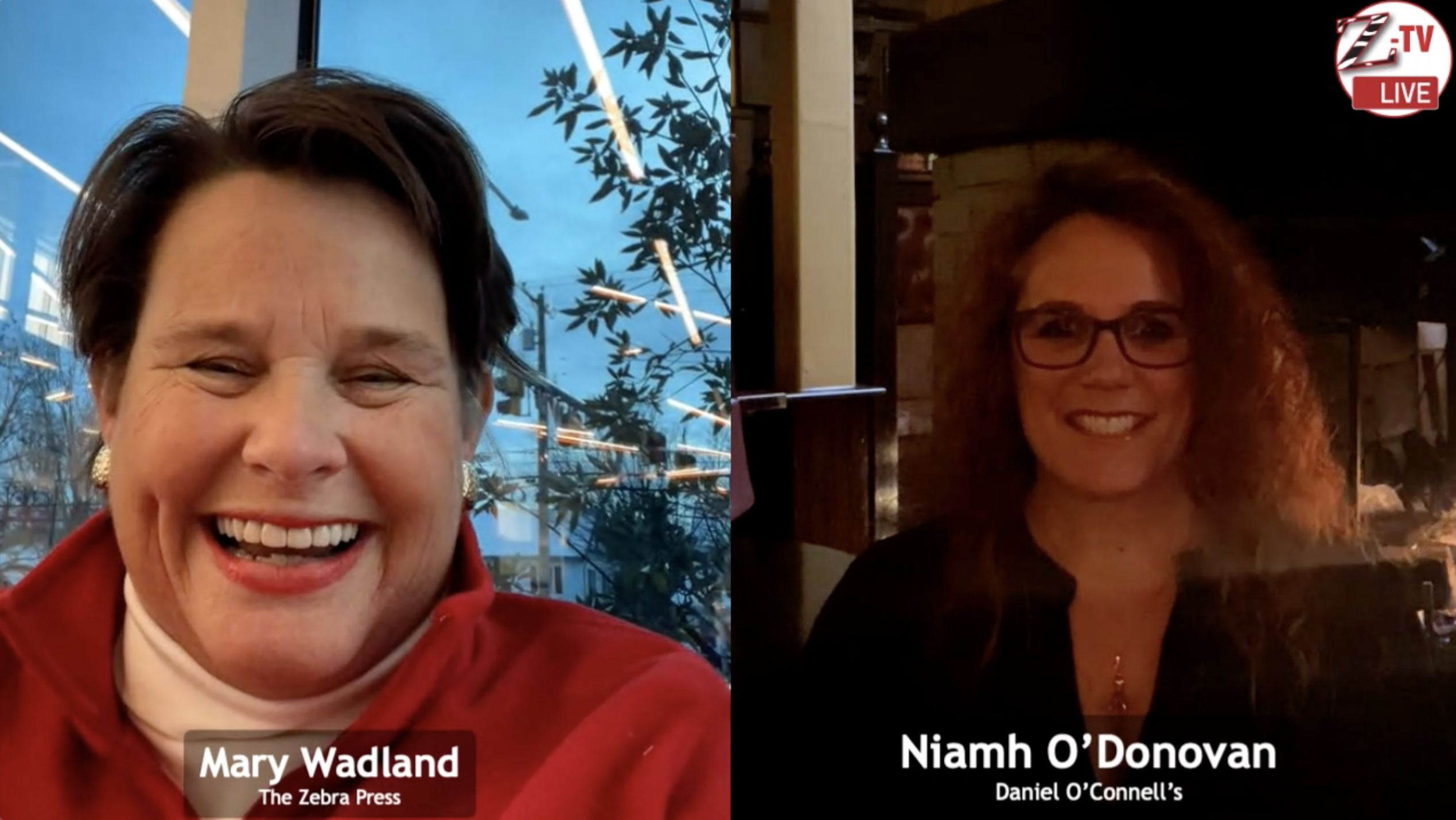 "They are leading the pack with a new idea," notes Zebra publisher Mary Wadland, "they are closing down for the next seven days to keep everybody safe from covid."
To ensure starting with a clean slate when they reopen next week, Daniel O'Connell's will sanitize the bar and interior of the restaurant. Then, Wednesday at 4pm, it will open for business as usual. With the return, get ready for the restaurant week menu specials. Check this article for more details.
"We have an exciting year ahead for us, so there is a lot to look forward to," concludes Niamh. One special you will see on Wednesday, the first 50 guests to walk into the restaurant get a free pint of Guinness and are automatically entered into a raffle to win a tour of the Guinness brewery.
Daniel O'Connell's has and will continue to abide by CDC and Alexandria guidelines; their staff is all vaccinated and boosted, and they are all masked. Watch this video for more details.