Community News
Looking for a Few Tips on Parking in Old Town Alexandria?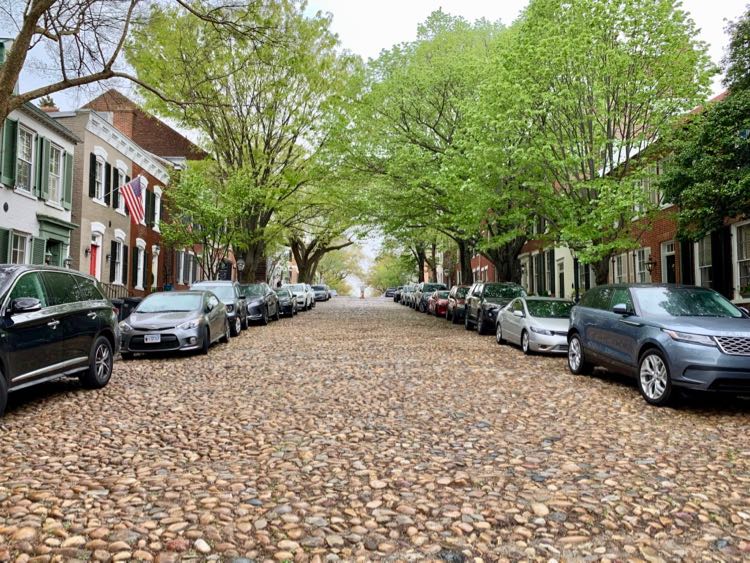 ALEXANDRIA, VA – Parking in Old Town Alexandria is a breeze if you know which streets have meters, where the City garages and lots are, and have a few tricks up your sleeve.
Most of the streets in Alexandria allow parallel parking and on-street parking spots are available at meters up to two or three hours (depending on location).  You might get lucky and come upon a free spot in some of the historic areas, but to ensure legal parking, read all posted signs before parking. Parking limits are strictly enforced.
Get the App
One big trick to parking in Old Town Alexandria is to sign up ahead of time for the ParkMobile app, so you can pay by phone for metered parking. It makes the process quicker and simpler if you already have the app installed in your phone with your car and tag. There are a lot of advantages that include:
• Skip the meter and easily pay for parking right on your mobile device
• Extend your parking time remotely from the app
• Get alerts so you know when your parking session is going to expire
• Reserve parking spots in garages ahead of time to save up to 50% off drive-up rates
• Find areas of the city where there is available parking and avoid areas where there's no parking
• Available in more than 3,000 locations coast-to-coast including stadiums, airports, universities and more.
The same system is used in the District of Columbia, Arlington County, Montgomery County, and Prince George's County.
Find a City Garage
Below is an overview of parking choices in Old Town Alexandria. Many parking garages and lots are located conveniently in the Historic District.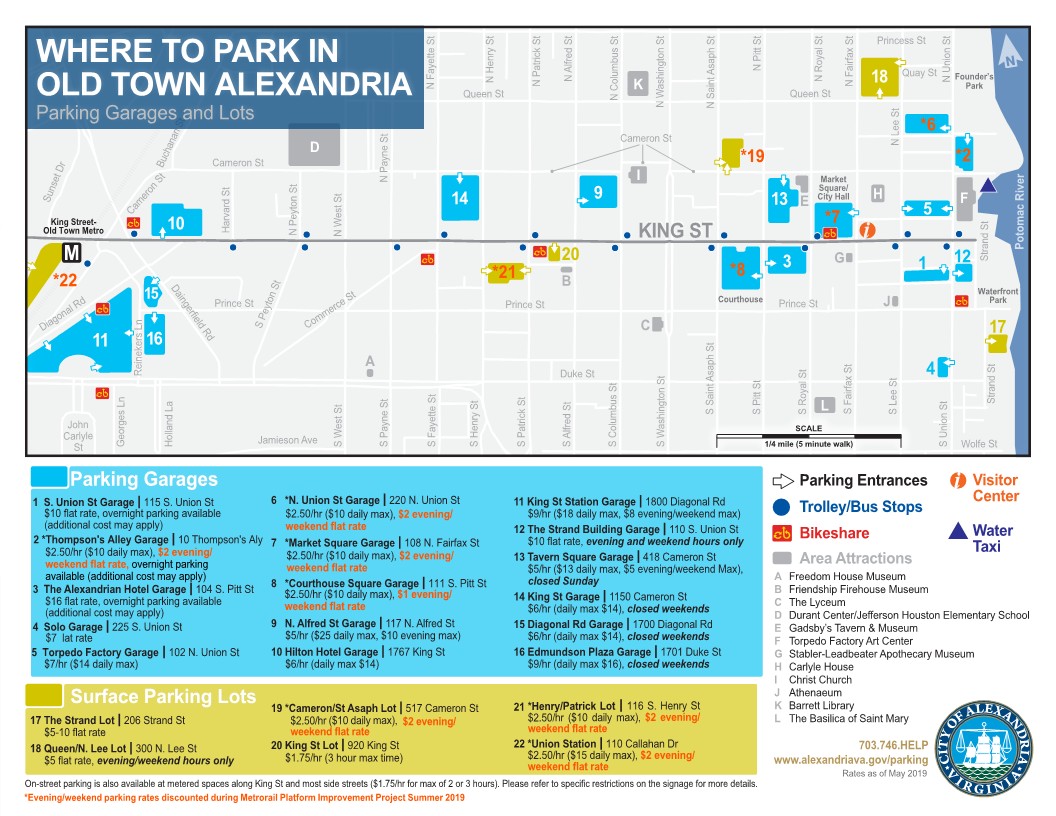 TRENDING: See Parade Route for the George Washington Birthday Parade, February 21, and Plan Your Day in Old Town