SPORTS
Bishop Ireton Varsity Cheerleaders Take First Place in Lynchburg Competition
Team earns bid to compete at CCA Nationals in North Carolina in March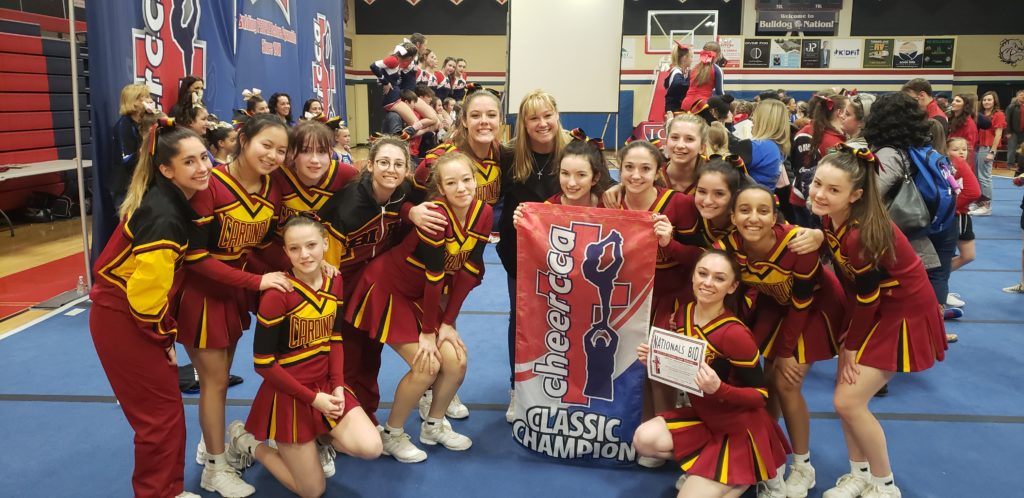 ALEXANDRIA, VA -The Bishop Ireton Varsity Cheerleading team traveled to Lynchburg, Virginia this past weekend to compete at the Christian Cheerleaders of America's Classics competition at Liberty University.
The team won first place and earned a bid to compete in March at CCA Nationals in North Carolina.
This year's team is composed of only three cheerleaders who have competed before. Because of covid, it was the very first cheerleading competition for most of the team.
"This team is really becoming a cheer family and working so hard for each other. I am incredibly proud of them," said Coach Angela Hope-Eskew.
The team is already preparing for their next competition. They will travel to Nationals next month.
USSFCU Donates to Red Cross Tornado Relief Efforts and Local Food Banks