Del Ray Doings
Zebra Misc
The Star Awards: Del Ray Business Association Honors Those Going Above and Beyond at Annual Ceremony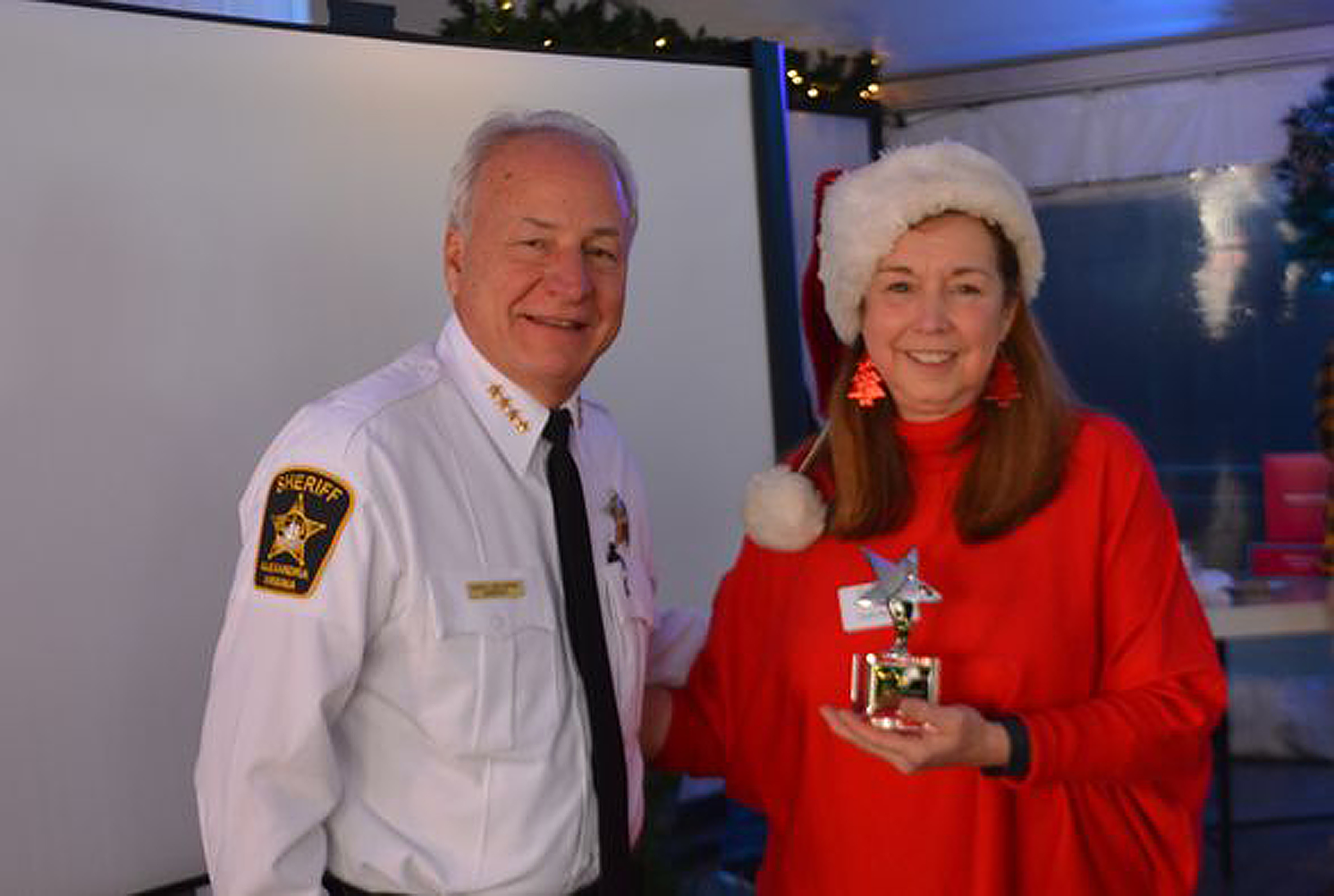 Alexandria, VA – The Del Ray Business Association presented its annual Star Awards on December 13, recognizing individuals who have gone above and beyond in their service to the Del Ray community.
In recognition of his 43 years of service to the City of Alexandria, the Del Ray Business Association presented a Lifetime Achievement Award to retiring Alexandria Sheriff Dana Lawhorne. "He grew up in Del Ray, raised his family here, and for over 30 years has assisted the Del Ray Business Association every time we asked for help. It would take hours to list everything he has done," said Del Ray Business Association board member Gayle Reuter.
Reuter noted that, as a police officer, Lawhorne worked to help transform the Del Ray neighborhood into the vibrant community it is. "In 1991, some businesses expressed concern about the safety of The Avenue at night. Dana volunteered to work The Avenue on Friday and Saturday nights, and he developed a relationship with many of our small business owners."
A 1976 graduate of T.C. Williams High School, Lawhorne served as an officer and detective with the Alexandria Police Department for 27 years before being elected Sheriff in 2006. "It has been a great honor serving in the community where I grew up," said Lawhorne.
The Business Star Award was presented to Windmill Hill Design & Build owner Mike Dameron. "Mike works tirelessly behind the scenes for the Del Ray community," said Del Ray Business Association board member Pat Miller. Of note, the Windmill Hill team donated the needed equipment and staff to put up, decorate, and take down the Del Ray holiday tree.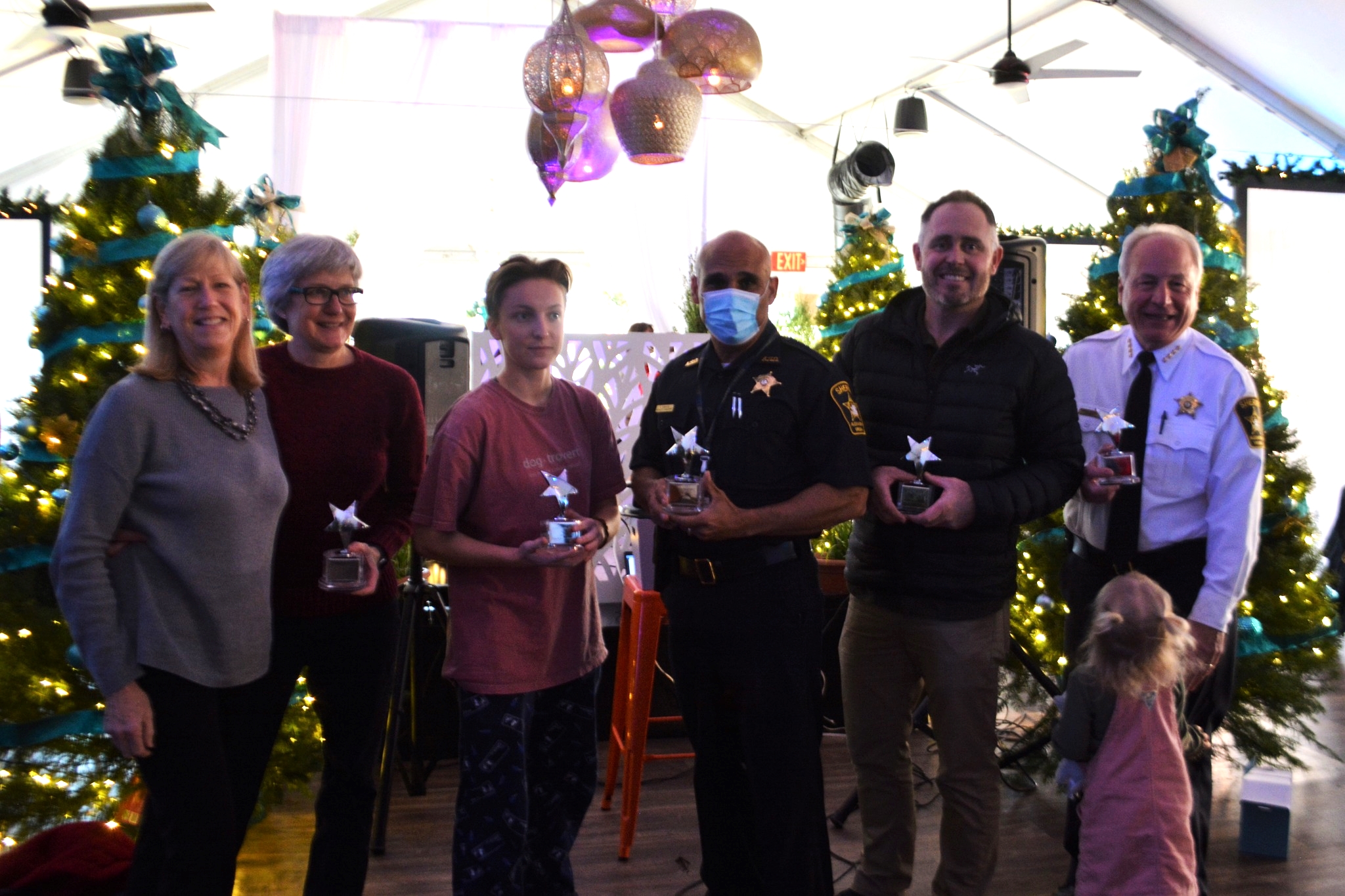 The Star Award for Public Service was presented to Alexandria Deputy Sheriff Victor Ignacio, who has served the city since 1991. "He has volunteered to work at Del Ray events and been critical in acting quickly to avoid what could have been major problems, including quickly solving the issue of barricades not showing up for the Halloween Parade and the Turkey Trot," said Reuter. In addition, Reuter noted that Ignacio regularly volunteers with local nonprofits, including ALIVE, Senior Services, and Casa Chirilagua.
The Del Ray Business Association also presented awards to community volunteers. The Citizen Award was presented to Bea Robinson and Barb DeMerse, both long-time Del Ray neighbors and Del Ray Citizen Association members. "For years, Bea and Barb have volunteered in Del Ray," said Miller. "Any time we need help – for events, community clean-ups, and decorating The Avenue for the holidays – Bea & Barb are there."
The Youth Award was presented to the Alexandria City High School Zombie Band. "The Alexandria City High School Zombie Band has become one of our favorite traditions in the Del Ray Halloween Parade," said Reuter. "Even with COVID and a packed weekend in 2021, they still made time to play in this year's parade. Not only do they keep the crowd rocking during the parade, but these talented high school students also assist with cleaning up after the parade."
The Del Ray Business Association represents the independently-owned restaurants, retailers, and businesses in the Del Ray neighborhood of Alexandria. For more information, visit www.visitdelray.com.
ICYMI: Parade Route Map Here: Stake Out Your Spot for George Washington's Birthday Parade in Old Town Alexandria