Foodie Newz
Alexandria Virginia's Top Foodie News in the New Year from Lobster Rolls to Korean Rice Hot Dogs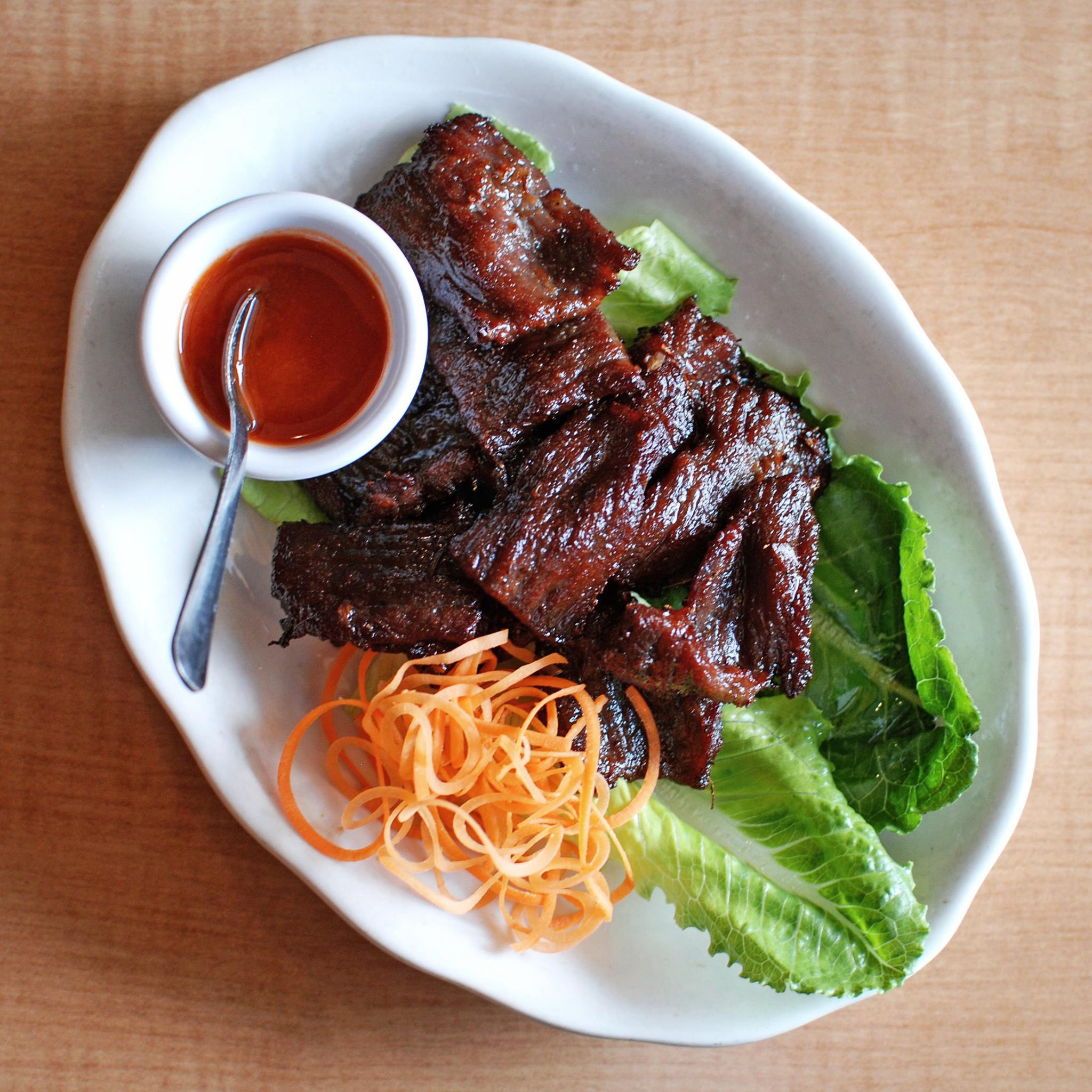 Alexandria, VA – It's been tough for everyone during the last few months. With food shortages, snow, lack of food service people, inflation, Omicron, and who knows what's next. But you can still find warmth and comfort from the food scene in the local area.
First and foremost, Alexandria Restaurant Week is still going strong through January 30 with really great offerings around town. With dinners priced at $35 for one or two diners, go out and try some of the restaurants you always wanted to try or go back to your favorites. Many locations offering dine-in and/or carryout, it's a great way to support our local businesses.
New Newz around town…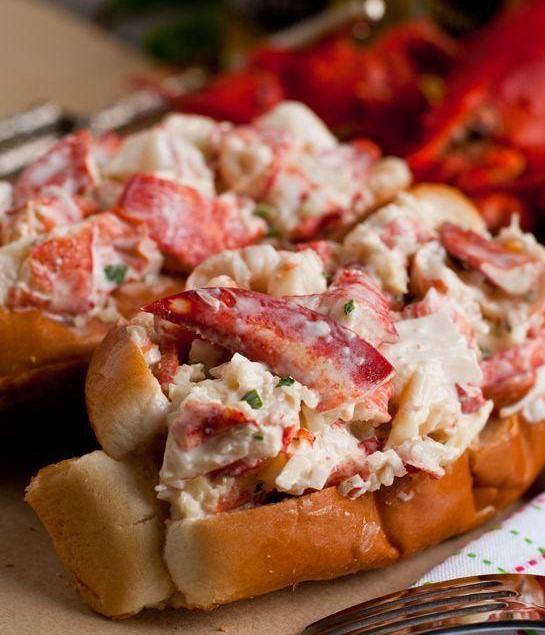 Lobster is coming to Shirlington. Mason's Famous Lobster Rolls is replacing the Nirvana Reflexology Spa, 4017 Campbell Ave., in Shirlington. They offer the traditional, classic style made with mayo and the classic Connecticut version made with melted butter. There are several other varieties like a BLT or lobster salad roll. You'll think you're in New England when you dig into the lobster or clam chowder too. There are also salads made with shrimp or lobster salads for those who don't want the bread. They are joining Chiko (already open at 4040 Campbell) and Astro Food Hall.
Speaking of Astro, they will be opening this summer at 4001 Campbell Ave. offering beer, doughnuts, and fried chicken. The restaurant will offer Astro's famous fried chicken at lunch, happy hour, and dinner along with sandwiches, salads, made-to-order doughnuts from a cake-making robot, and bar snacks. Chiko is the brainchild of Chefs Danny Lee and Scott Drewno who pair modern cooking techniques with traditional Chinese and Korean flavors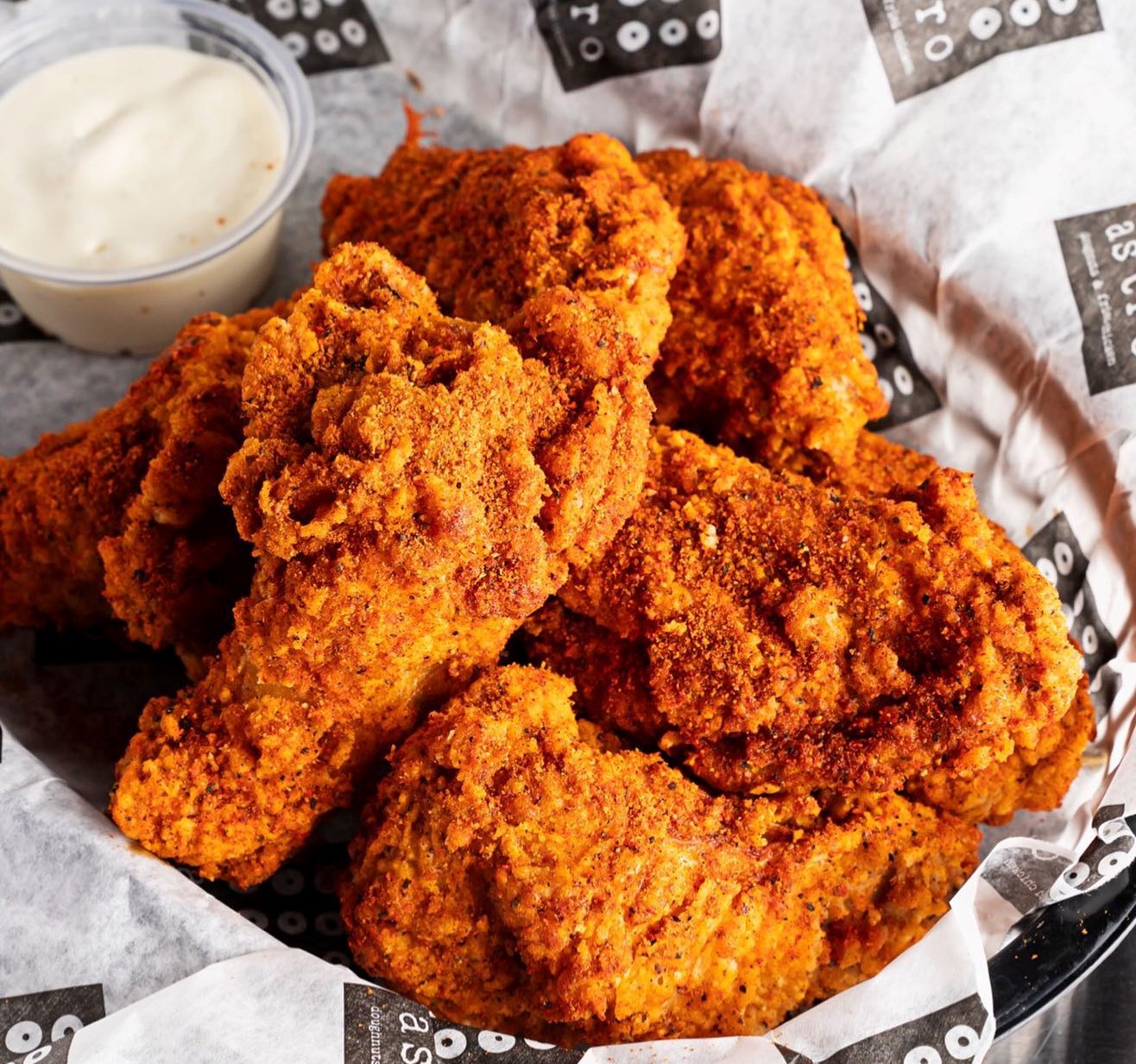 One of my absolute favorites is coming to our area. Padaek is opening a second location in the former site of Delia's at 2931 S Glebe Rd. The site has been vacant since early in the pandemic. Padaek is currently located at 6395 Seven Corners Falls Church, a family-owned restaurant by Chef Seng Luangrath, Chef & Co-Owner of Thip Khao and Hanumanh. a leader in the #Lao Food Movement. The restaurant highlights traditional Lao and Thai cuisines. Padaek was originally named Bangkok Golden. Padaek is the fermented, funky, unfiltered fish sauce used in Lao cooking. Both the Laotian and Thai menu items feature all levels of heat to meet your tastes.
Coming to Pentagon Row is Oh K-Dog at 509 23rd St. South in the former space of Taj of India. According to their website, "Korean rice hotdogs have become a craze in Korea, quickly becoming one of the most popular street foods. Unlike a typical hotdog we specialize in using a stick to deep fry our signature item until it crips golden brown. It's the perfect snack filled with your choice of mozzarella cheese, squid-ink, rice cake, potato and more." The menu will also feature Korean snack items like Teriyaki or Bacon & Cheese Egg Toast and a croissant/waffle mash-up known as a "croffle."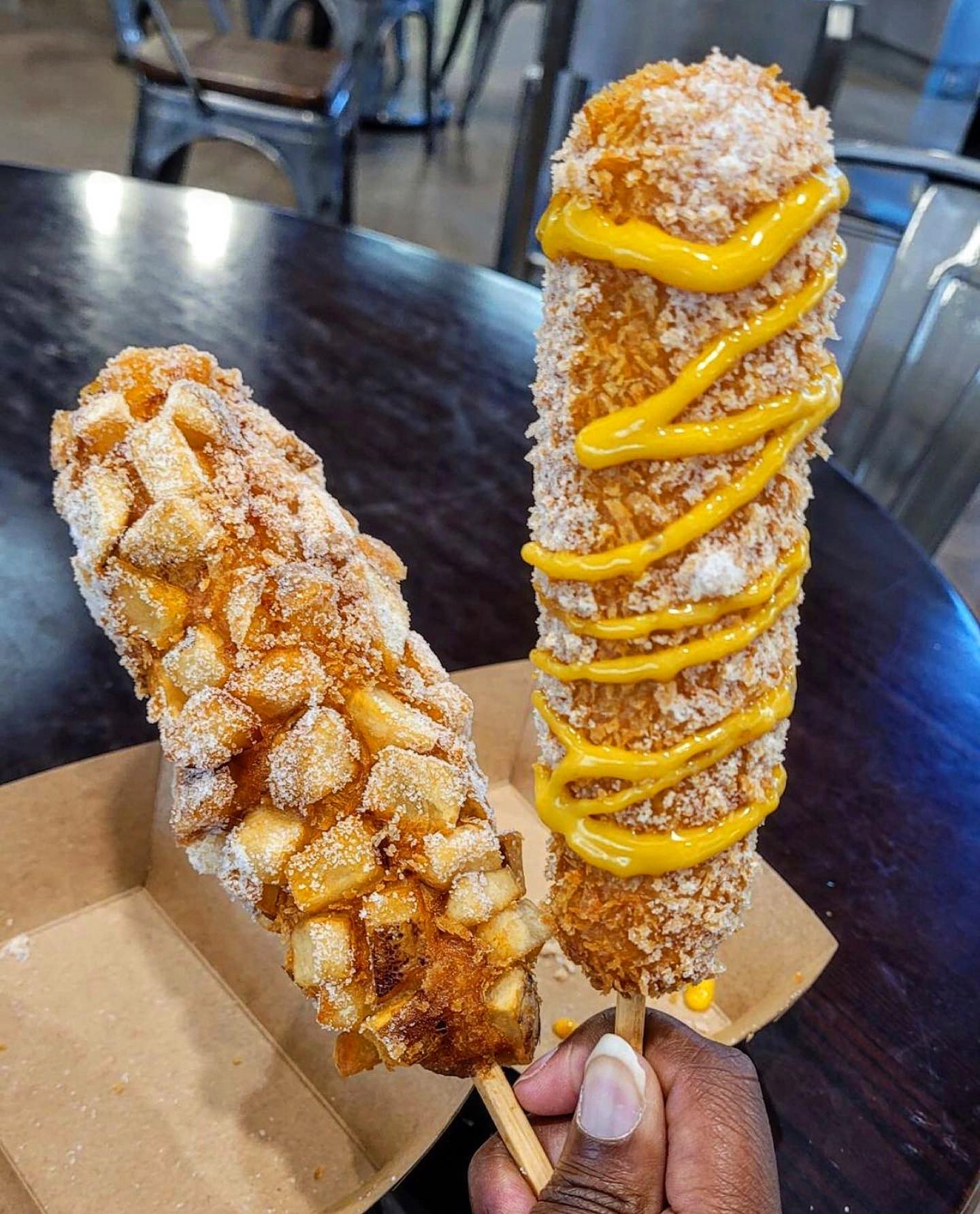 And hot off the presses, Joy on the Avenue, 2312 Mt. Vernon Ave., will soon be a Tiki Bar pop-up. Bill Blackburn confirmed that the location is being reborn as a Trader Vic's style Tiki bar featuring new twists on old classics, new tropical drink offerings and authentic island lagers! A menu of island style small plates and bites will be offered to accompany your beverages. You'll be able to relax in tiki huts and dream of warm vacations in Tahiti! No official opening date yet.
Despite the shortages
Grocery shopping is one of my favorite pastimes. Here are some of the new and recommended items at our local stores. Whole Foods has Icelandic Provisions Cherry & Almond Skyr. Skyr is like an extra-thick Greek yogurt and this variety has whole crushed, ripe black cherries and blanched almonds. The new milk on the scene is a2, a milk from cows that naturally produce a more digestible a2 protein. It doesn't solve lactose intolerance but is more friendly who are sensitive to the protein. I am delighted that Hershey's is now selling a chocolate version.
You can also find Starbuck's new sugarless creamers that use sucralose in the Hazelnut Latte and Caramel Macchiato Zero flavors. If you avoid dairy products, here are two new items for your coffee: Califia Farms Cinnamon Roll Oat Creamer and Cookie Butter. I'll be sticking with half & half myself but these do sound tasty.
Thank you to Ben & Jerry's for bring out a new flavor and two new Cores. Check out the Boom Chocolatta Core, with mocha and caramel non-dairy dessert with fudge flakes and gluten-free chocolate cookies swirled together to surround a gluten-free chocolate cookie core. The Bananas Foster Core is a salted caramel centers surrounded by dairy-free banana and cinnamon ice cream and accented with almond toffee. Mint Chocolate Chance is available as dairy and dairy-free made with mint ice cream studded with fudge brownie.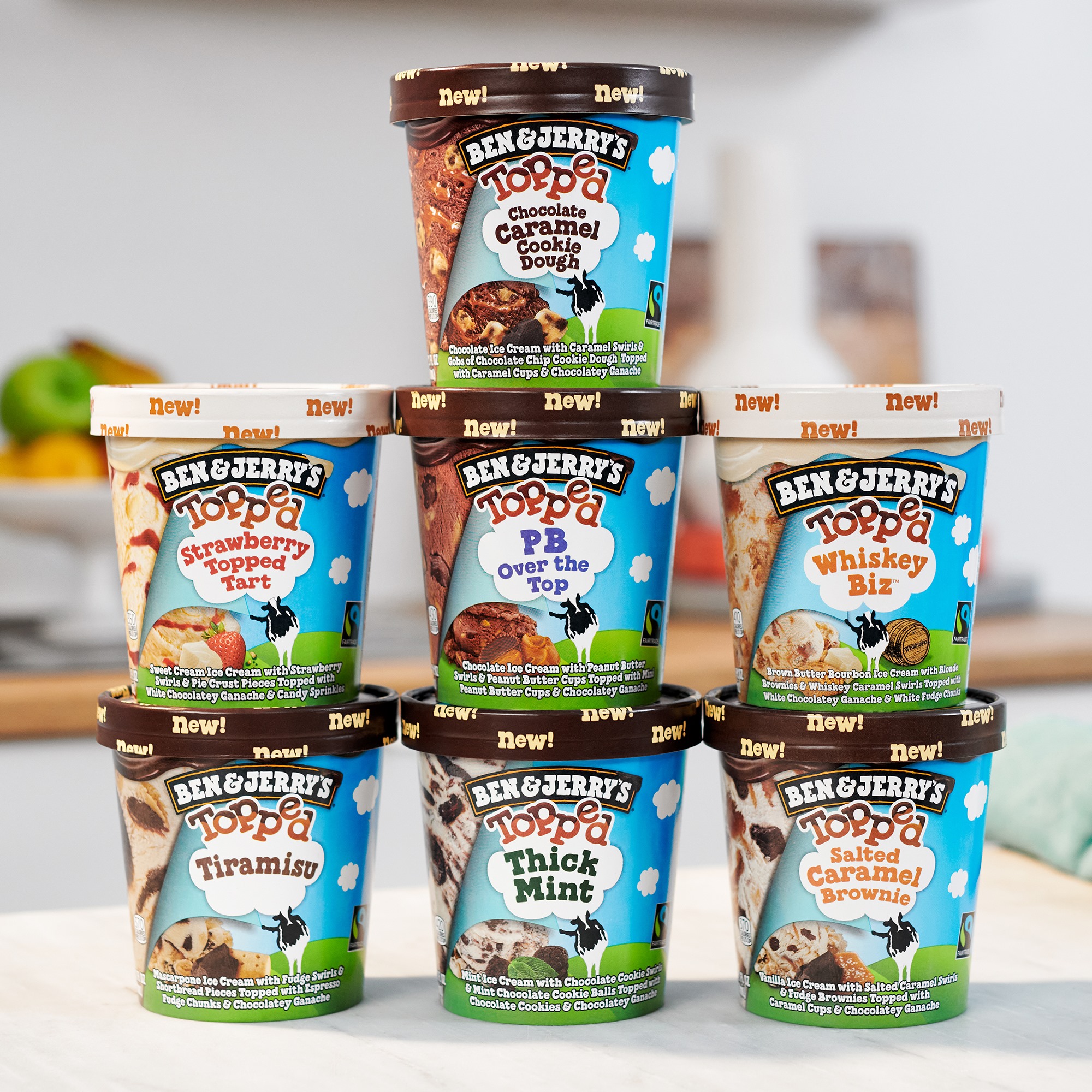 On a more savory note, try the new Organicville No Salt Added Vinaigrette and their Stone Ground Mustard. It's always nice to find lower salt versions of everyday items. Plant Boss Burger Mix is available now at Harris Teeter. Check out the Plant Taco flavor has onion, smoked paprika, and black pepper and the meatball has the Italian flavors of onion, oregano, and basil. Better yet, they are dehydrated so they can be stored in your kitchen cabinet. You can now get Kevin's Natural Foods at many grocery stores now, not just Costco. Their items are gluten-free and Paleo-certified. I tried the Teriyaki-Style Beef and love it.
Ayo Foods has teamed with Eric Adjepong, a favorite from Top Chef, to bring West African cuisine to the public. The two new products are Waakye, a Ghanaian rice and red peas dish and Chicken Yassa, a Senegalese marinated chicken dish prepared with onions, lemons, or mustard. It should be available at Target.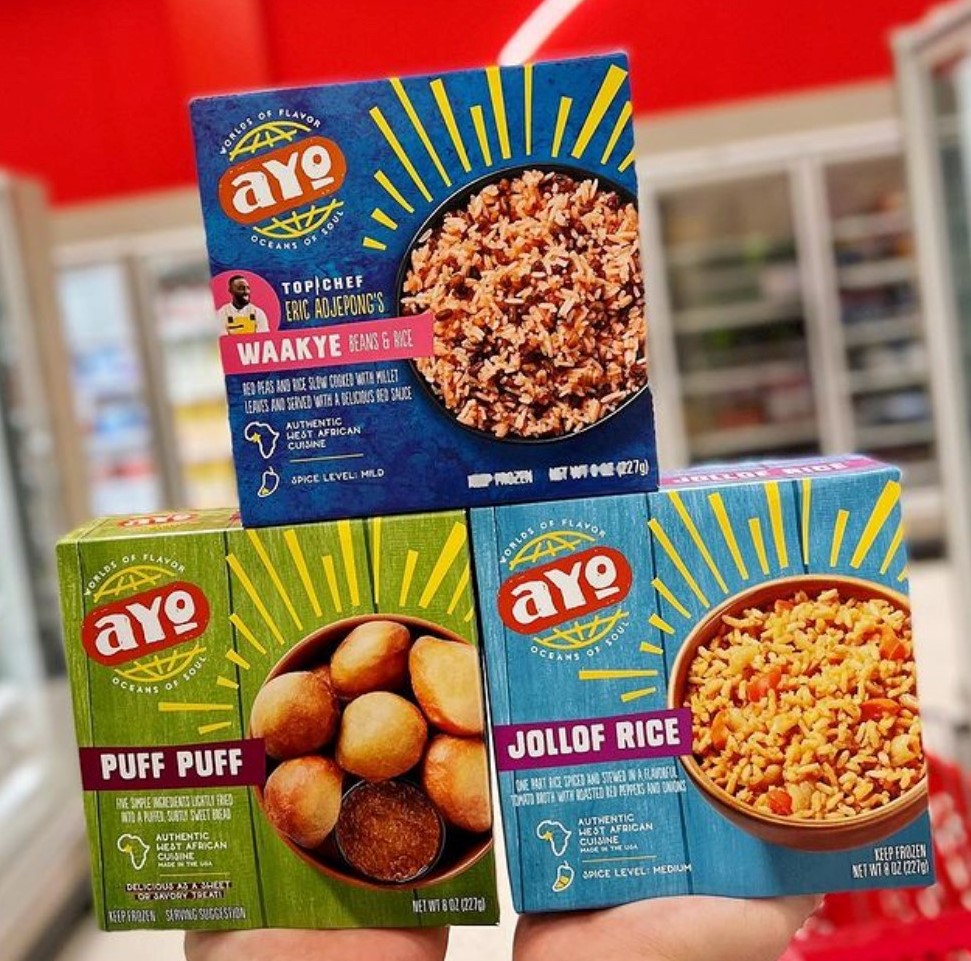 Until next time, eat well and enjoy.
Do you have some Foody Newz? Let me know at [email protected]
ICYMI: Turkish Coffee Lady Opening in Old Town Alexandria, Saturday, January 22