Volunteering
Happy New Year! Is 2022 Your Year to Commit to Service?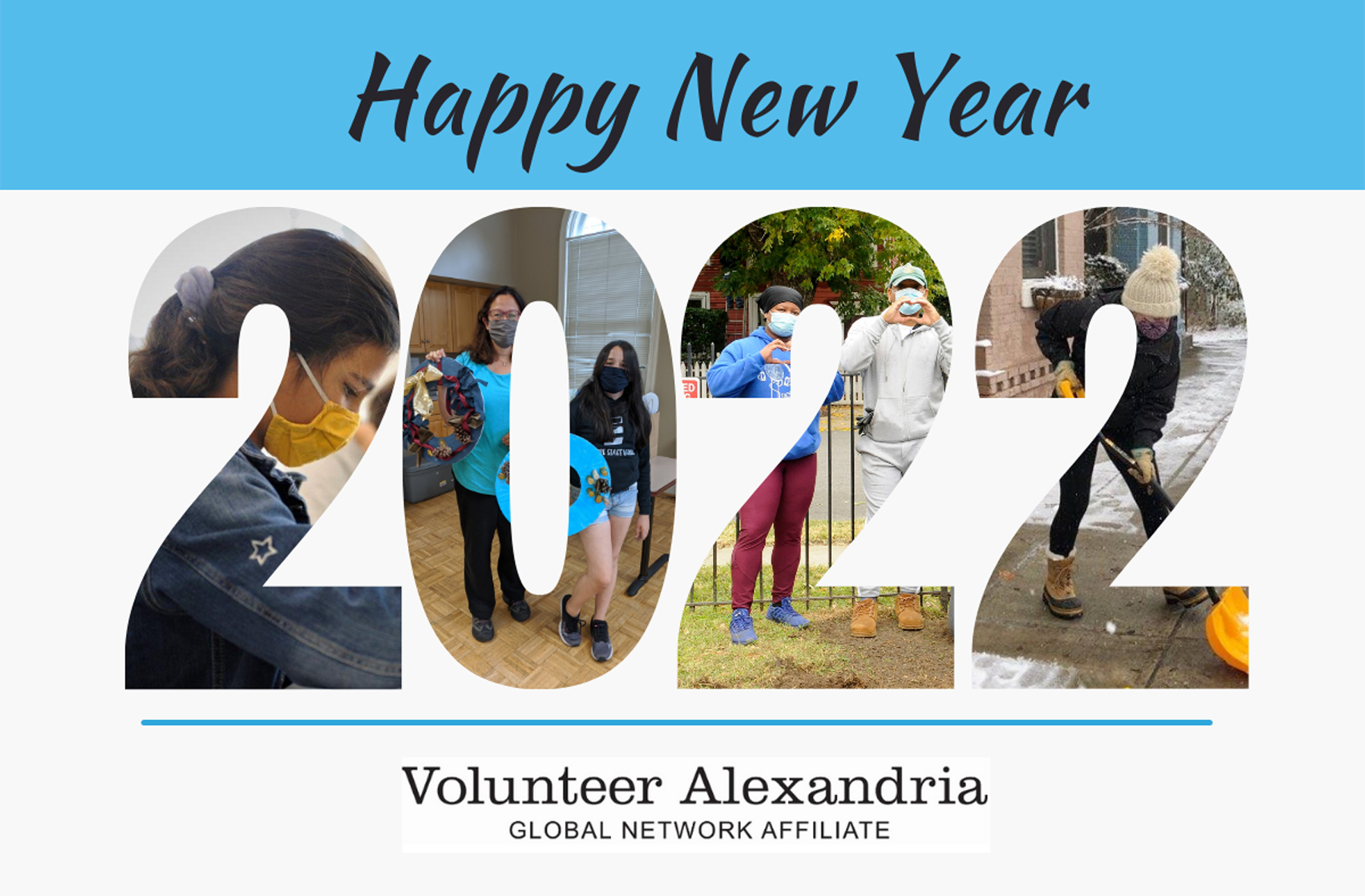 From Volunteer Alexandria
Alexandria, VA – As our city continues to recover from COVID, Volunteer Alexandria and its hundreds of volunteers help our residents to stay healthy, recuperate, and receive the support they need. Sadly, we have seen a decline in volunteerism over the past 12 months and encourage people to take this time to commit or re-commit to service.
Although many of our nonprofit partners have limited volunteer opportunities, the community still needs volunteers of all backgrounds, gender, religion, and skillsets. Volunteer Alexandria offers opportunities, including
· sharing information with youth about substance abuse,
· helping autistic adults refine their resumes and prepare for job interviews,
· coaching others,
· cleaning parks,
· producing podcasts, and
· writing words of encouragement to our first responders and health care workers.
Do you have experience in finance, managing budgets, or carpentry? Many nonprofits seek skilled volunteers with various backgrounds to help their organizations achieve their missions.
We ask people to commit to service by registering with www.volunteeralexandria.org and checking out the numerous vital causes and opportunities listed.
We ask current volunteers to re-commit by logging into your profile to update your skillset. Participate in Skills-Connect, a skills-based volunteer program to utilize your talents and expertise to strengthen and expand the capacity of nonprofits. This type of volunteering involves projects that require a specific skill to complete, thereby providing critical support to the nonprofits that strive to stretch their resources and magnify their impact. www.volunteeralexandria.org/skillsconnect/volunteers Share your skills today!
Celebrating 2021's Very Generous Volunteers
Every year, Volunteer Alexandria recognizes and honors the work of the many volunteers who supported Alexandria's nonprofit organizations.
"Without volunteers, our hard-working nonprofits would not be able to fulfill their missions, and we couldn't do what we do to serve our most vulnerable residents," said Mayor Justin Wilson. "The donation of time, talents, and skills of our community's volunteers make Alexandria a better place for all of us."
Participating organizations and volunteers will be celebrated on Wednesday, February 16, 2022. This will be an in-person event from 6 – 9 pm (provided pandemic recommendations or regulations permit). The celebration will include networking, music, an auction, plus food and beverages. The volunteer awards will be presented that night.
"We will recognize all the volunteers who served in 2021 and highlight those who made a tremendous impact on an organization or our community. We will also recognize people who gave the most hours of service," Volunteer Alexandria Executive Director Marion Brunken said. "Our local volunteers give so much and ask for so little. This will be the opportunity to show them how much we all appreciate them."
Visit www.volunteeralexandria.org/volunteers-are-the-heart for updates and details about the event.
Support volunteerism and donate by visiting www.volunteeralexandria.org.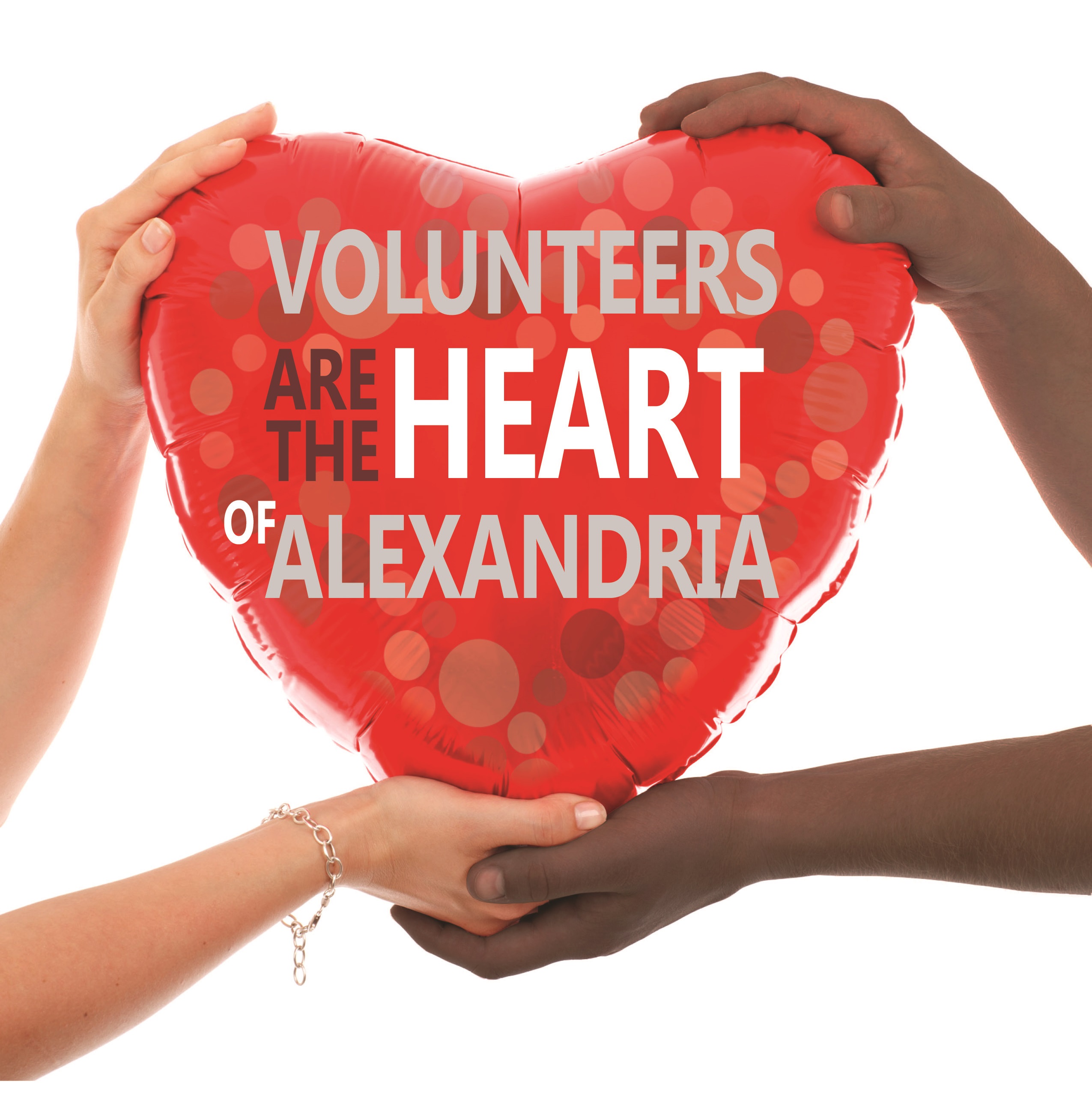 Engagement Opportunities can be found at visiting www.volunteeralexandria.org
Hire Autism Navigator – Organization for Autism Research (OAR): OAR is looking for people with experience in business or workforce development to help autistic adults write their resumes and cover letters and prepare for job interviews. OAR asks volunteers to commit one to two hours per week for three months and to work with a single job seeker over a four-week period.
Join the UpCycle team and help sort and prep donations to go into the shop. UpCycle has a constantly evolving inventory of materials and supplies based on donations from the community. No two days are ever the same. Donations and Materials Handlers sort and shelve donations, assess the overall organization of the shop, and ensure that the donations are clean and damage-free.
Habitat for Humanity NOVA's Alexandria ReStore – Volunteers will work with ReStore staff collecting and receiving donated materials, pricing and stocking items on the store floor, cleaning and organizing the store, and assisting customers in the store.
Volunteer for ALIVE! is seeking volunteers to help Alexandrians in various efforts: combat hunger in Alexandria, prevent evictions, and collect and distribute houseware.
Volunteer for Theater Productions: Momentum Collective seeks volunteers for theater productions and concerts in the DC metro area. Positions include but are not limited to photographer, audio engineer, lighting, stage crew, and usher. Technical skills are not required. Also sought is a music instructor who will teach beginner-level youth the fundamentals of vocal performance and engage youth in singing music from multiple genres.