School News
"Jones Point," Watercolor Honors Coach Mike Hughes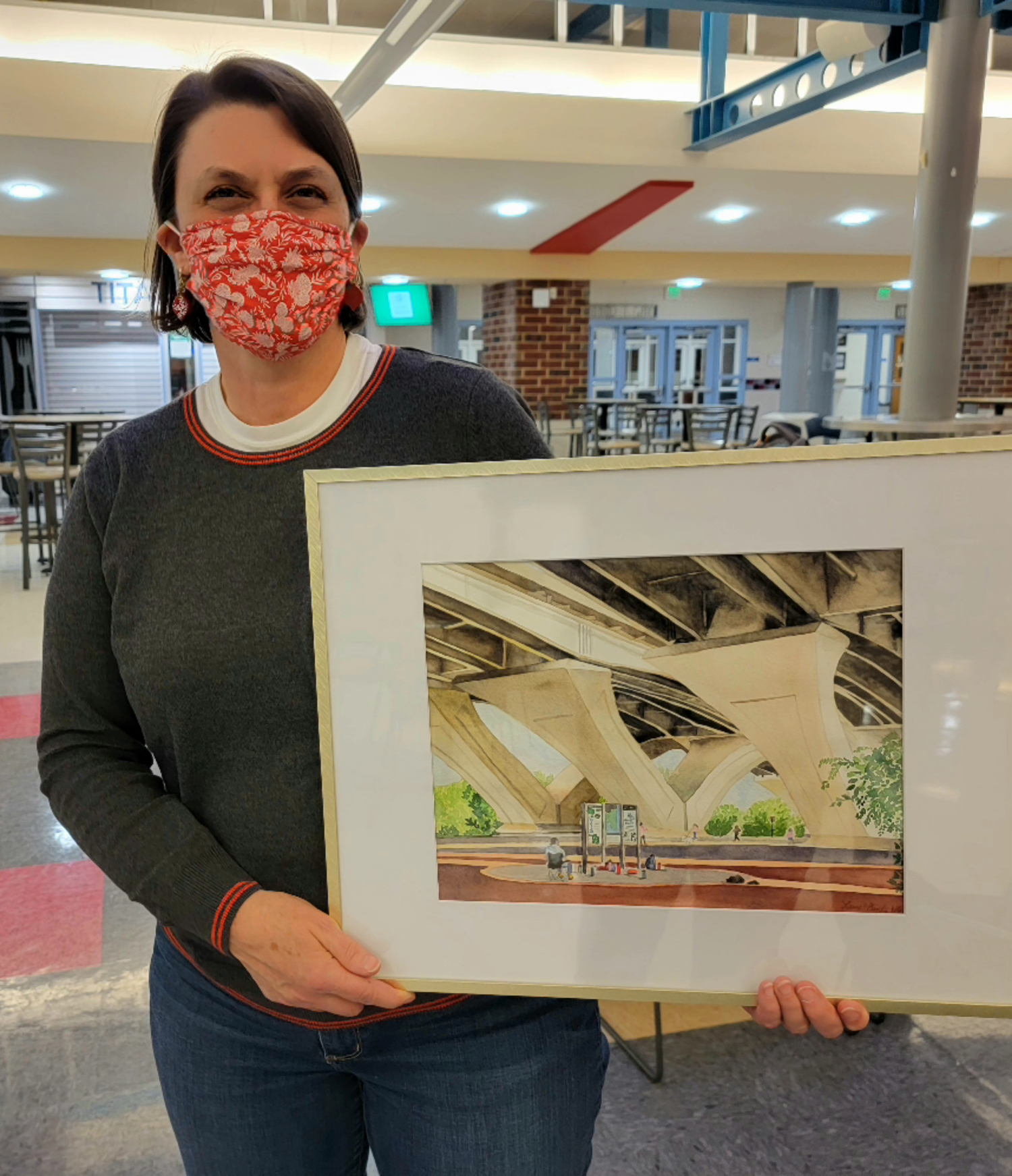 Alexandria, VA – In December, ACHS Cross Country Awards Night celebrated the hard work of the school's runners and coaches. Laurel Prucha Moran of Blue Room Studio (shown above) presented "Jones Point," a watercolor of Head Cross Country Coach Mike Hughes at Jones Point, where the team practice was held. In the foreground is the ACHS coach of 29 years waiting for the students to get back from a run, surrounded by their backpacks and water bottles.
On the print's packaging, Laurel wrote: "My middle child runs cross country for Alexandria City High School and I have spent many Saturday mornings chatting with Coach Hughes, taking in all the people exercising and biking and running under this architecturally beautiful bridge, waiting for the team to return from their run down the parkway." Laurel Prucha Moran
Prints are available for purchase at Made in ALX (www.madeinalx.com) or BlueRoomStudio.com. Twenty-five percent of the price will be donated to the ACHS Cross Country / Track & Field Booster Club. The boosters help support student-athletes and coaches with financial and volunteer contributions that augment the resources provided by the school. They provide funds for uniforms, equipment, and travel to off-site meets; host team events; and support college scholarships to graduating seniors who competed on cross country and track & field teams in partnership with the Scholarship Fund of Alexandria.
ICYMI: How to Learn Business Spanish Quickly and Effectively