School News
Lyles-Crouch Crossing Guard Cora Reed To Be Recognized for Nearly 50 Years of Service
Reed selected as one of Virginia's Most Outstanding Crossing Guards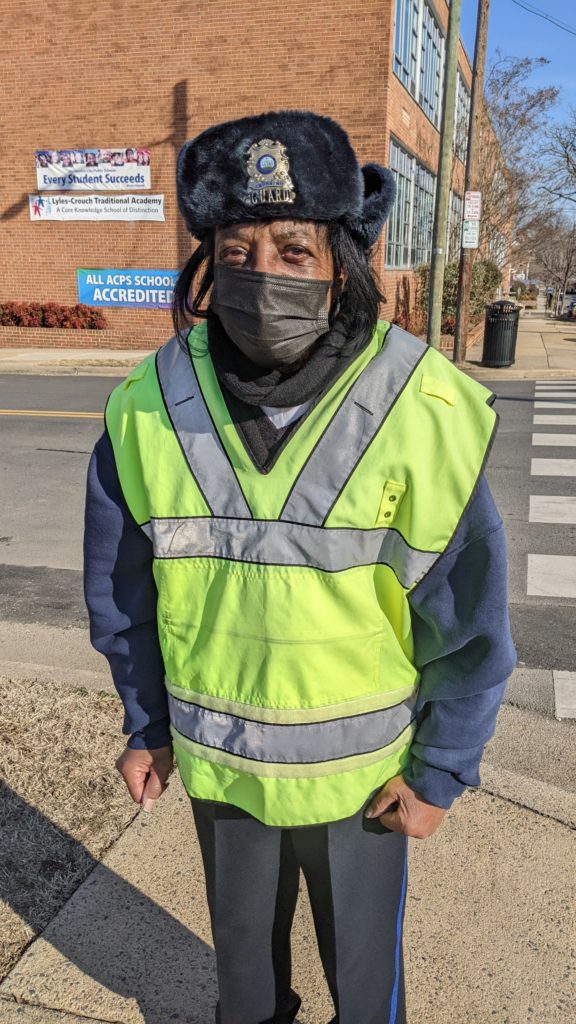 ALEXANDRIA, VA – Wednesday, Feb. 9 is Crossing Guard Appreciation Day in Virginia. The day is extra special for Alexandria City Public Schools (ACPS). That morning, Cora Reed, a crossing guard at Lyles-Crouch Traditional Academy will be recognized for nearly 50 years of service.
Reed has been selected by VDOT's Safe Routes to School (STRS) program as a Most Outstanding Crossing Guard. The honor was bestowed upon only five people across Virginia.   She will receive a letter, certificate, and gift from STRS.
"I want to congratulate Cora Reed on being named one of Virginia's Most Outstanding Crossing Guards!" said Lyles-Crouch Traditional Academy Principal Dr. Patricia Zissios. "We appreciate her many years of service to our students and are thrilled that she is being recognized for all she does to make sure our students can get to school safely."
Families nominated Reed for the honor. There were more than 170 nominations throughout the state.
In a press release, ACPS highlighted her positive attitude with students, how she helps them learn to use the crosswalk and "proper pedestrian behaviors," and that she is reliable and undeterred by bad weather.
A brief ceremony will be held at 8:10 a.m. at the intersection of Gibbon Street and S. St. Asaph. Attendees will include Alexandria Police Department (APD) reps, ACPS employees, PTA leadership, members of the Bicycle and Pedestrian Advisory Committee, SRTS Specialist Jane Davis, and Mike Doyle of Alexandria Families for Safe Streets.
APD employs 18 crossing guards that are stationed across school locations.
This article has been updated.
Mayor Provides Update on Alexandria Broadband Project To Expand Internet Provider Choices