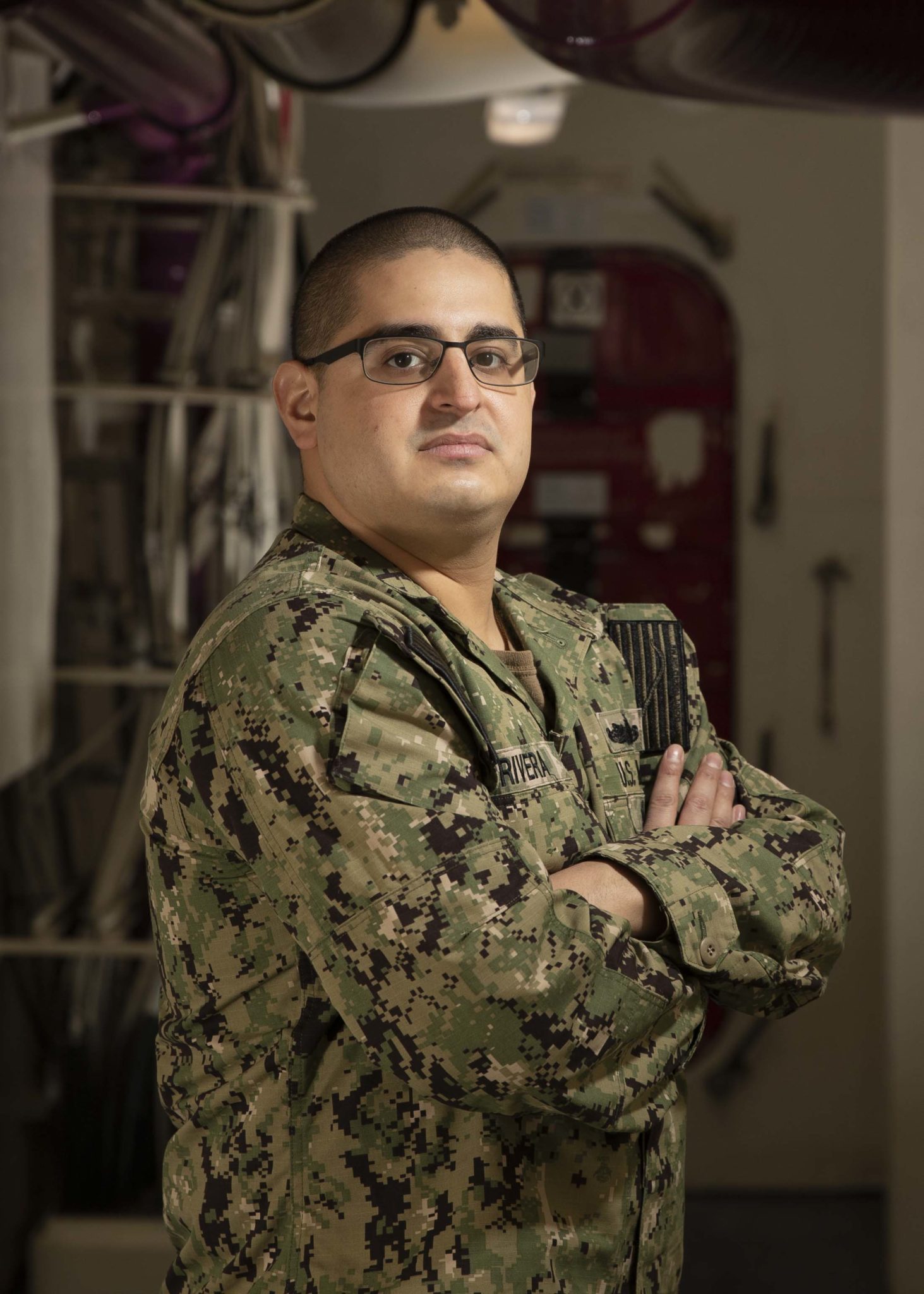 ALEXANDRIA, VA – Christopher Rivera, a Woodbridge, Virginia native and 1st Class Petty Officer for the U.S. Navy, serves aboard the aircraft carrier USS Gerald R. Ford, one of the world's largest warships. 
"Growing up I learned how to be respectful and think on my feet," said Rivera. "We used backyard sports to learn how to think on our feet and my grandparents, cousins and friends taught me to respect others." The lessons that Rivera learned from growing up in Woodbridge, Virginia and attending Forest Park High School have led to a very successful military career. 
These qualities instilled in him from his family and friends have helped Rivera while serving in the Navy. The aircraft carrier that Rivera serves aboard symbolizes a recent and major design investment in aircraft carriers. The USS Gerald R. Ford harbors significant technological capabilities, including 70 attack fighter jets, helicopters and other aircraft, and Ford's Electromagnetic Aircraft Launch System. Due to their ability to operate freely in international waters anywhere on the world's oceans, aircraft carriers are frequently the first response to a global crisis. Carrier strike groups have the distinct advantage of being mobile, which makes them far more efficient than fixed-site bases. 
No other weapon system can deploy and operate forward with the speed, endurance, and combat capability of a full-sized, nuclear-powered aircraft carrier's air wing. Humanitarian aid and disaster relief have been provided using United States' aircraft carriers, and long-term commitments have been upheld globally with the use of this technology. Gerald R. Ford represents a monumental leap forward in the aircraft carrier's ability to project global power.