School News
Alexandria's Cora Reed Is Virginia's Most Outstanding Crossing Guard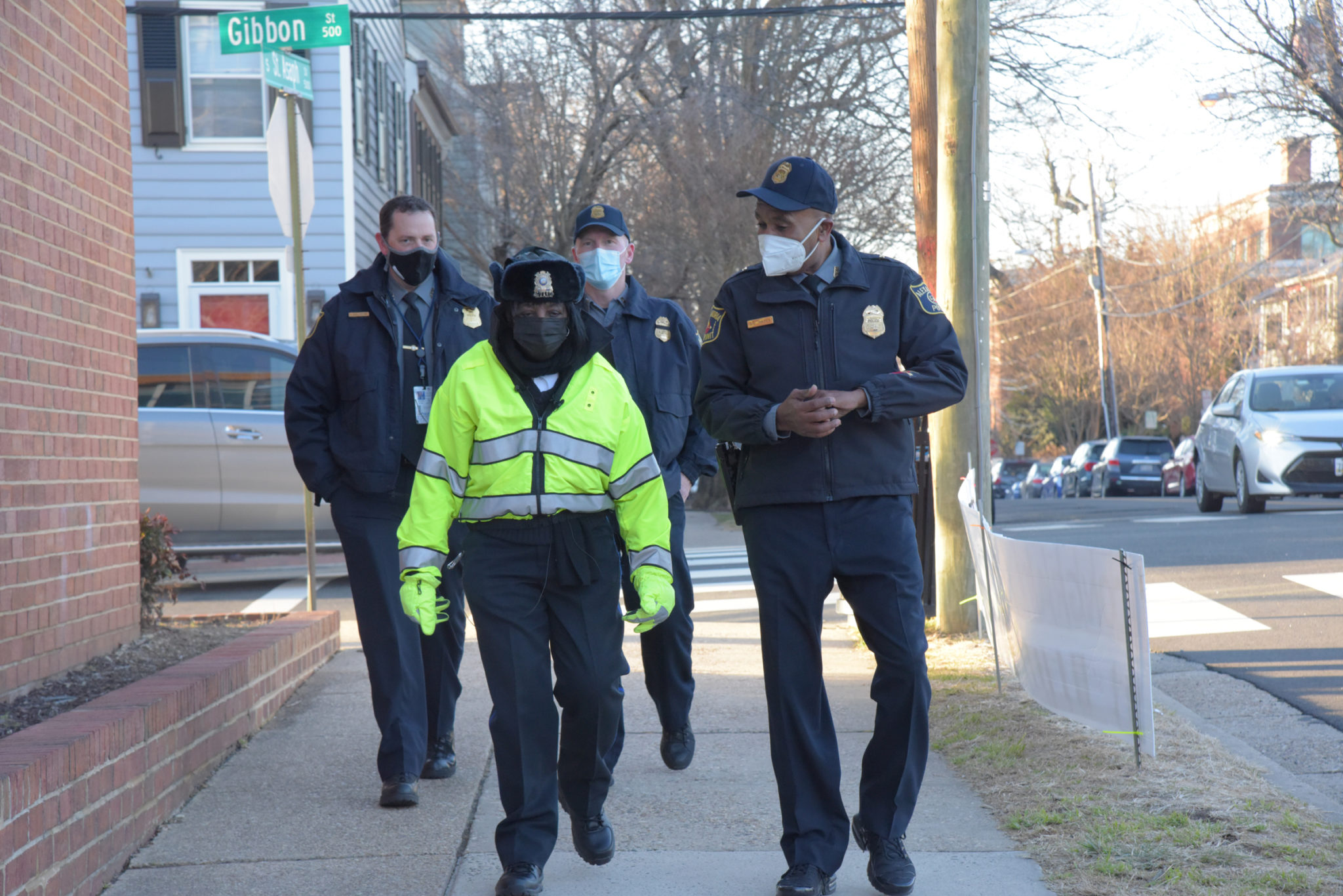 Alexandria, VA – Did you know Virginia's best crossing guard lives right here in Alexandria? This year, Ms. Cora Reed, a crossing guard at Lyles-Crouch Traditional Academy, was selected as Virginia's Most Outstanding Crossing Guard.
Before the school bell rang on February 9, news crews, police officers, parents, students, and teachers gathered at the busy intersection of S. St. Asaph and Gibbon Streets to watch Reed do her thing: protecting children on their way to school.
Reed has lived in Alexandria her whole life and worked for the Alexandria City Public School system as a crossing guard for 50 years, but how does one enter that profession? Her inspiration was close to home.
"I wanted to be a nurse when I was growing up," she says. "My son fell once and hit his head riding a bicycle, and that kind of threw me onto it."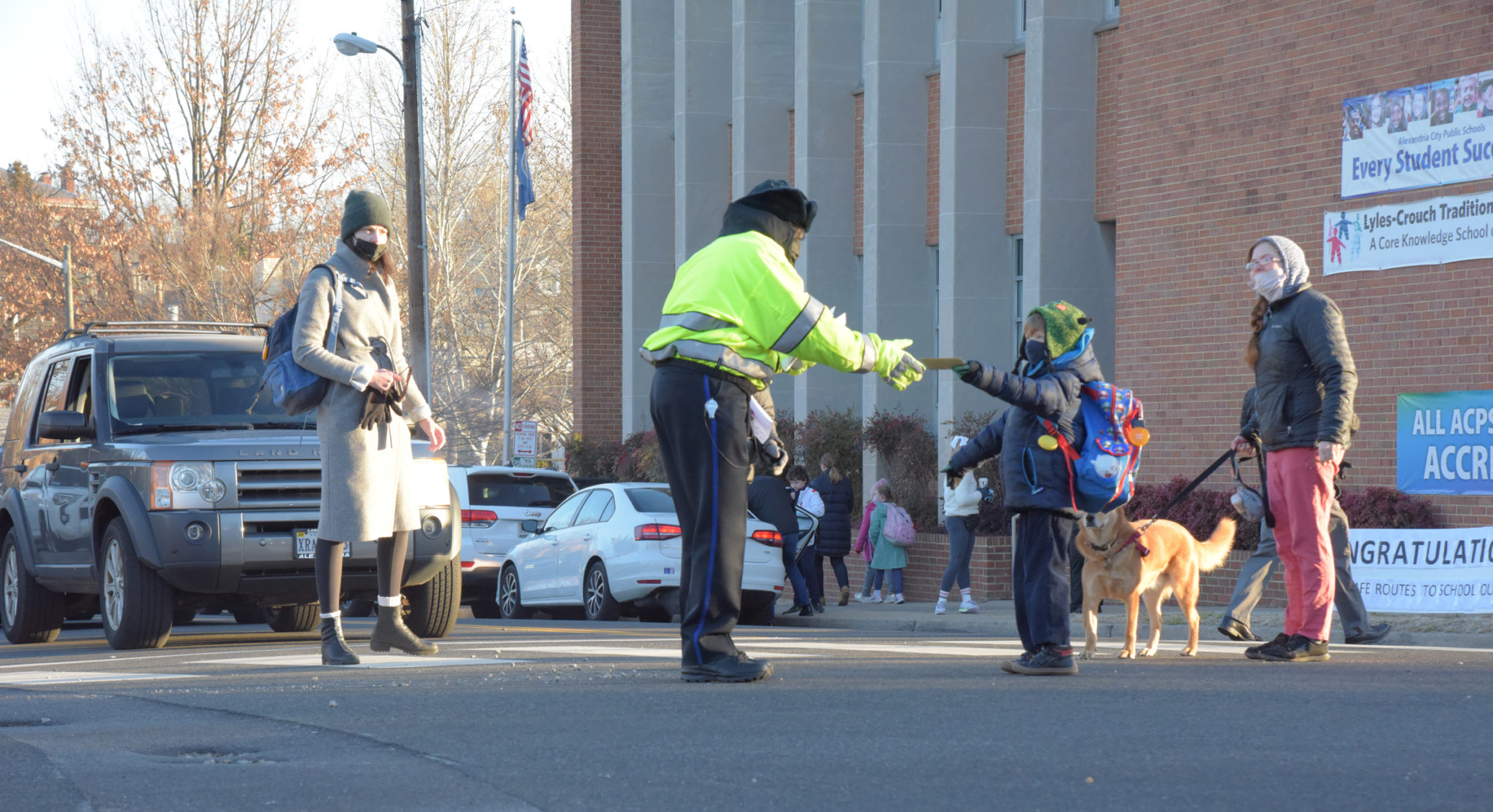 From that first incident, Reed made it her mission to ensure every student at the academy arrives at school safely. At one of the busiest intersections in town, Reed's feat is nothing small, nor is her contribution.
According to Lyles-Crouch Principal Patricia Zissios, Cora's contributions have been above and beyond simply stopping traffic and waving pedestrians through. "We ended up with speed bumps and put cones out in the morning based on her observations. She has been not just a fixture, but a person who speaks out and is looking to improve what we do."
Cora's impact on her community, her streets, and her students does not go unnoticed, nor does her unwavering dedication to duty. "Ice and cold and sleet and heat, she's there," Zissios says. "You don't find the work ethic she has. She doesn't see it as a job, she sees it as a calling."
Cora recognizes her own work ethic, which is perhaps why she is so good at what she does. She says, "I try to be dedicated to my job. I very seldom take off from work. If I take off, it has to be a good reason."
For five decades, Cora Reed has protected children, pets, runners, walkers, bikers, and Alexandrians of all walks of life, but how does she stay motivated?
"Fifty years is a long time; you wouldn't realize it. Just growing with the kids, trying to stay young with them, takes energy. When I see a smile on their faces, and when I can tell them to have a great day and work hard," – this is what Reed says keeps her going.
Support from fellow Alexandrians, like Acting Police Chief Don Hayes, helps too. "I have known her for a long time," he says. "Sometimes, when she can't make it, we get so many phone calls. The children and the faculty love her, and they really care about her."
After having so much impact and garnering so much admiration through the years, it only surprised Reed herself that she was selected as Virginia's Most Outstanding Crossing Guard. "It was shocking," she says.
Chief Hayes, however, says, "It was definitely well deserved, but it's more than that. She doesn't do it for the honors. She cares about these children, so it means a lot."
On the morning of February 9, it was obvious that the children care about her too. One by one, as she helped them cross the street, they delivered handwritten letters and cards of congratulations.
"It's unbelievable," said Cora, with dozens of cards in hand. "You don't know what is in some children's hearts. To get that is very validating."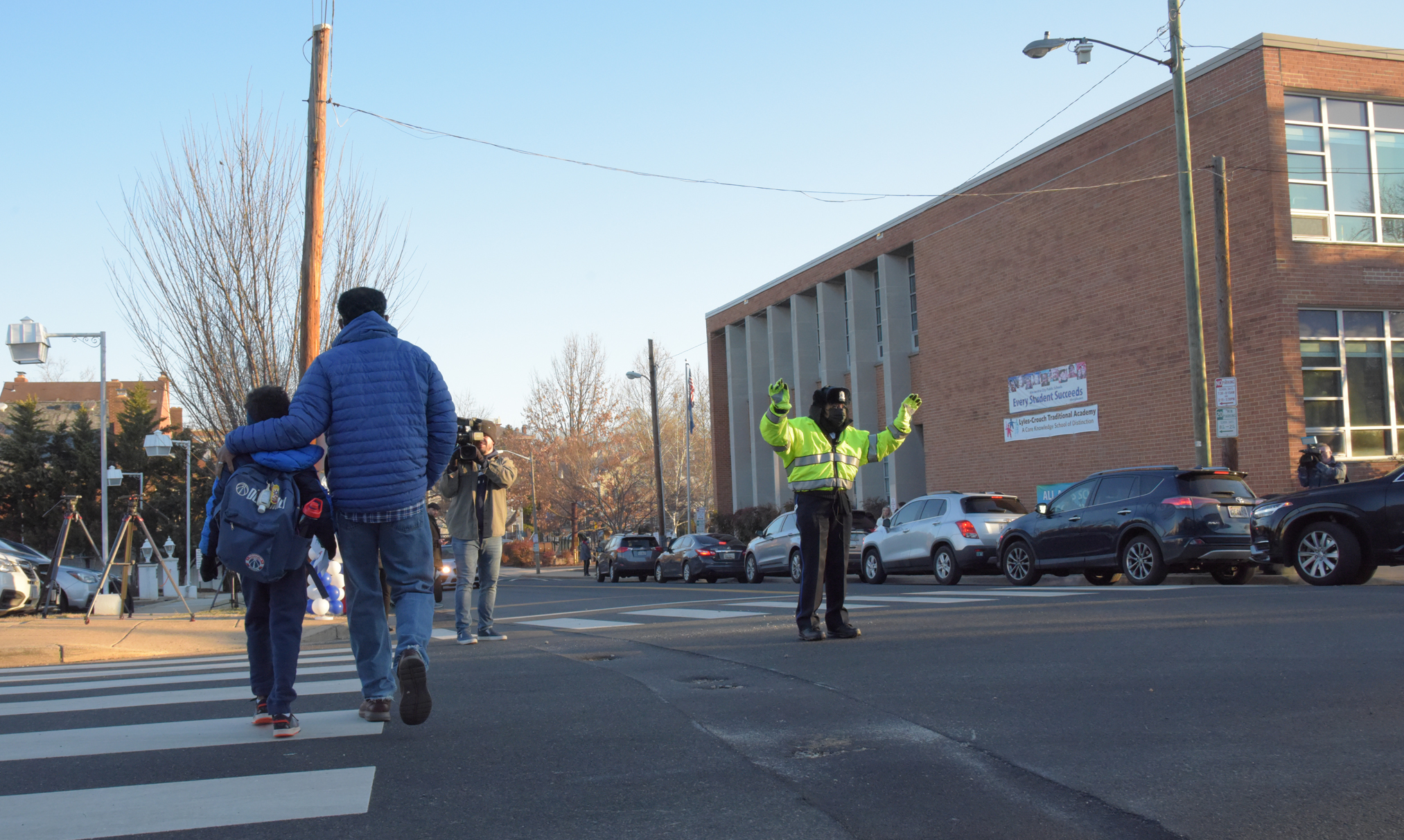 She saved cards of appreciation from years back, and on February 9, her career culminated in a lifetime achievement award. Does this mean it is time to retire? "As long as I can stand up and do it, I will," she says.
Chief Hayes says, "As long as she wants to do it, we will support her. She is like a landmark around here, so we want to see her do it as long as she can." Whether Cora Reed remains a crossing guard for another year or another decade, her impact will undoubtedly last a century.
Reed wrapped up her celebration by saying, "I didn't realize I had so much support. It makes a big difference in your job to know that you are appreciated. Now I'll get out there and work even harder."
For information regarding Alexandria's traffic safety and Vision Zero project, visit alexandriava.gov/visionzero.
ICYMI: Lyles-Crouch Crossing Guard Cora Reed To Be Recognized for Nearly 50 Years of Service