Eatz
Ti Adoro Aldo's Italian Kitchen!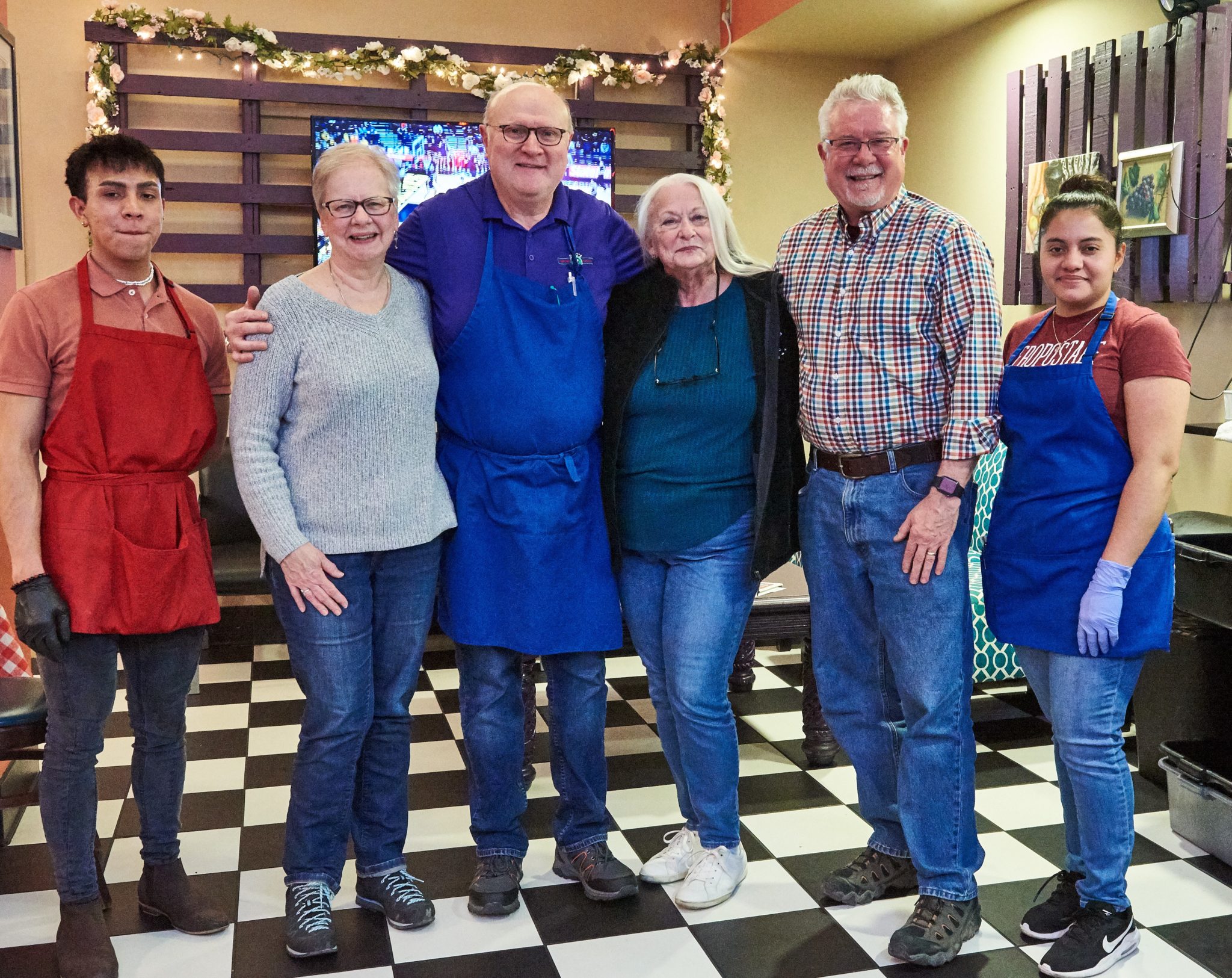 Alexandria, VA – How does one say I love you in Italian? Ti voglio bene. That's what you'll say after dining at Aldo's Italian Kitchen, 2850 Eisenhower Ave. Named for Emanuele Cogneti's father, Aldo, this lovely little gem is 'hidden' in an office building just past Hoffman Center and should be on your visit repeat visit list. Open for lunch Monday through Friday and dinner from Monday through Saturday, it's a great place for the whole family. It has a l private dining room that can seat 20 people comfortably! There's plentiful handicapped accessible parking too. Dress comfortably and be ready to have an amazing meal.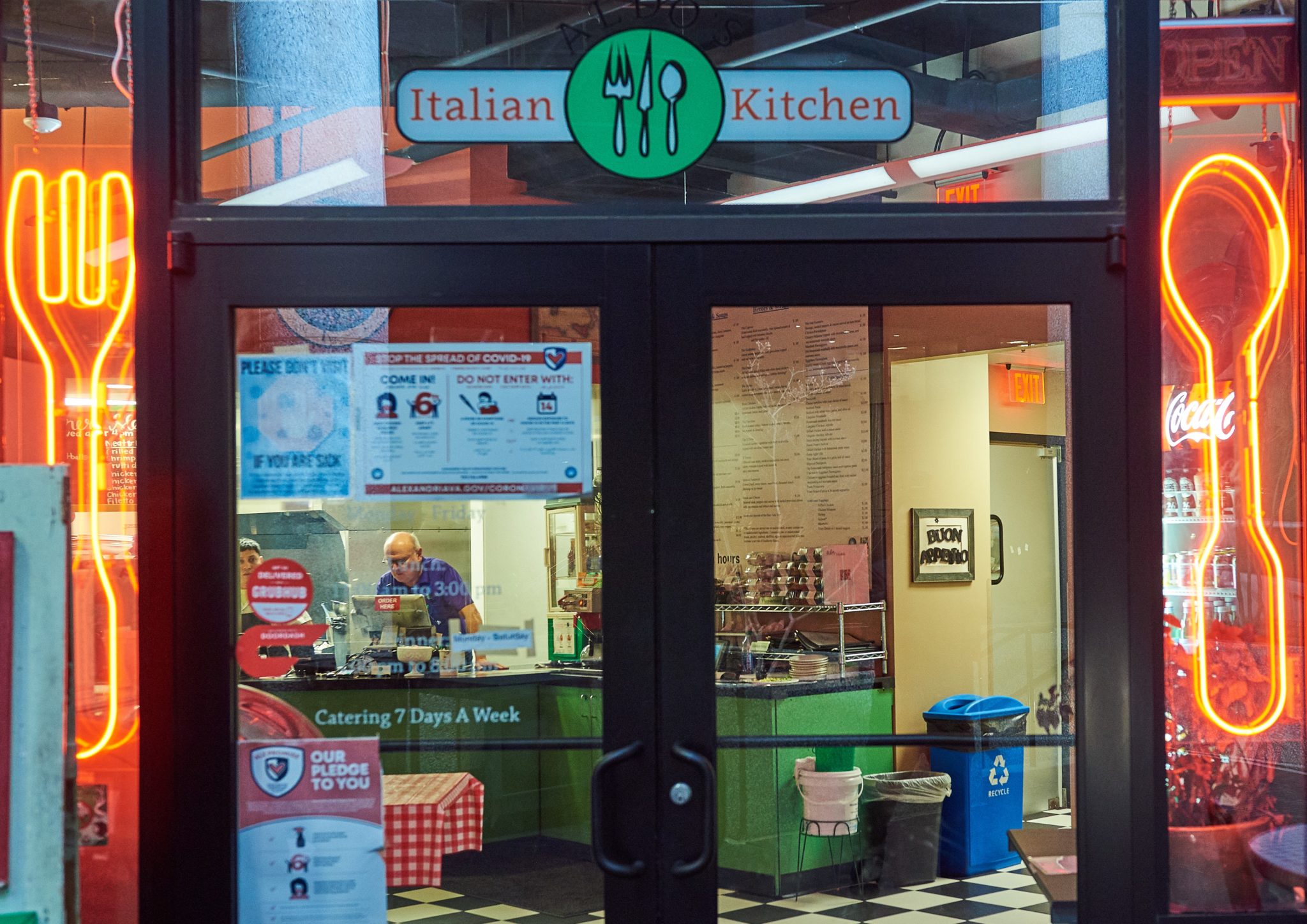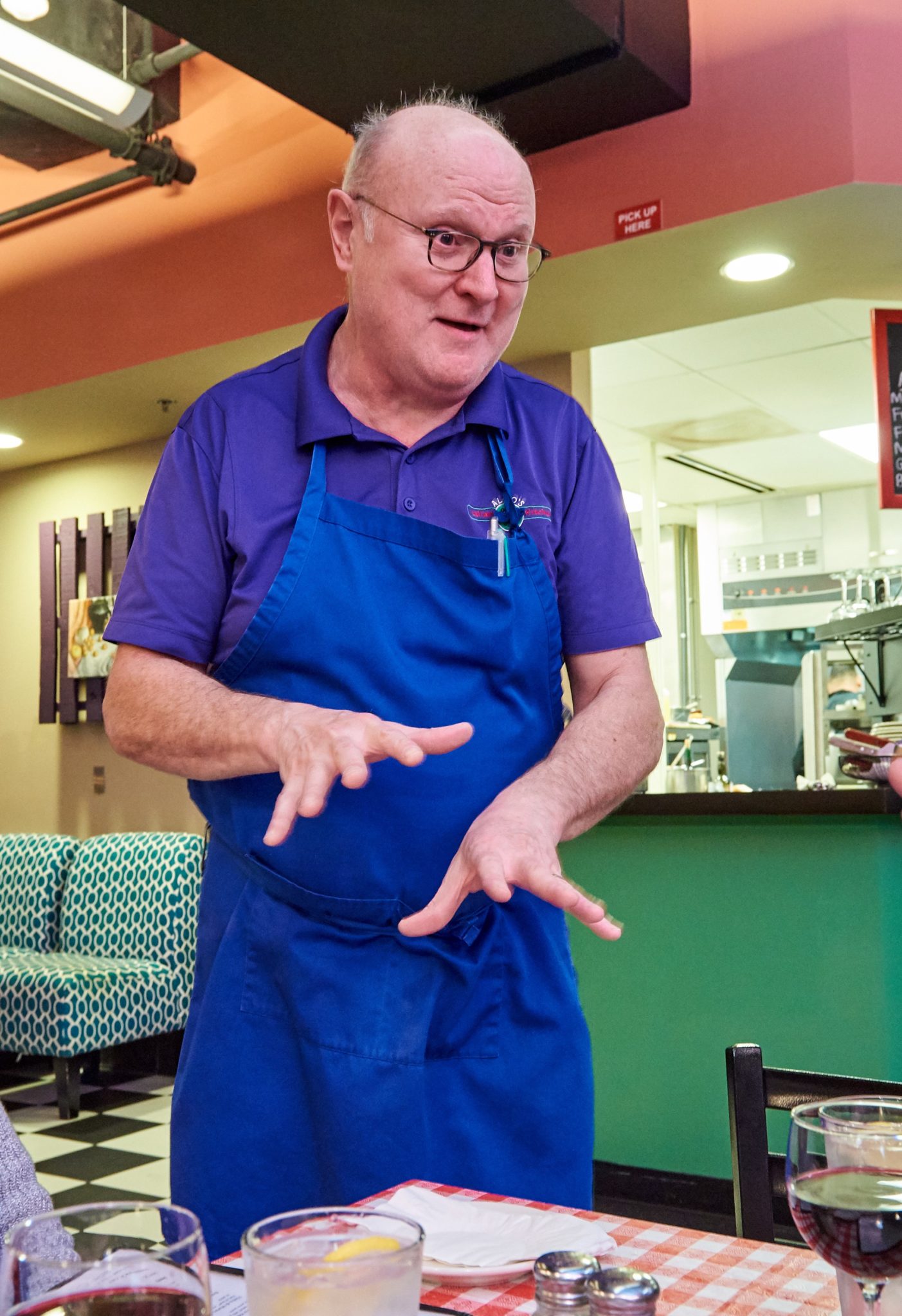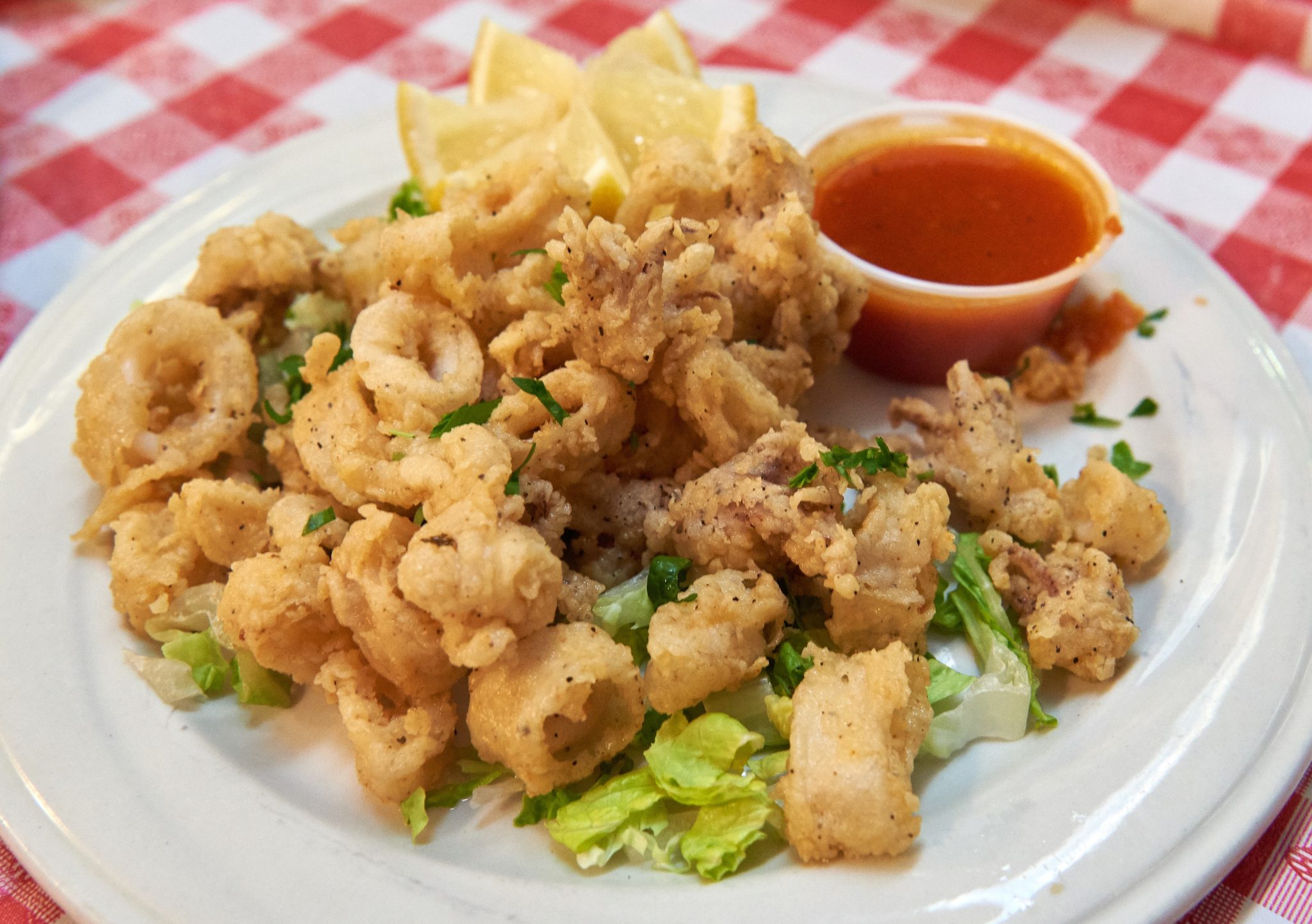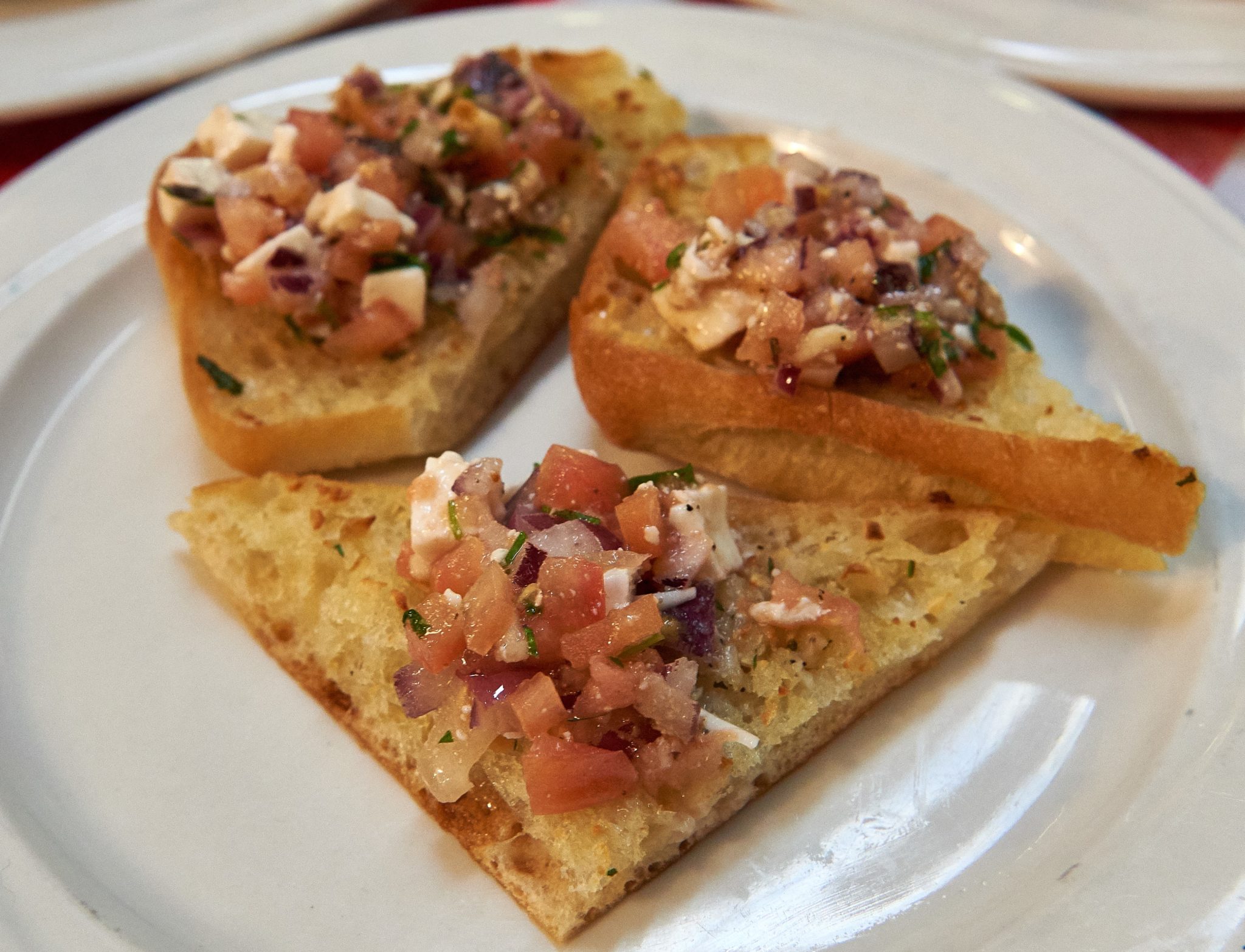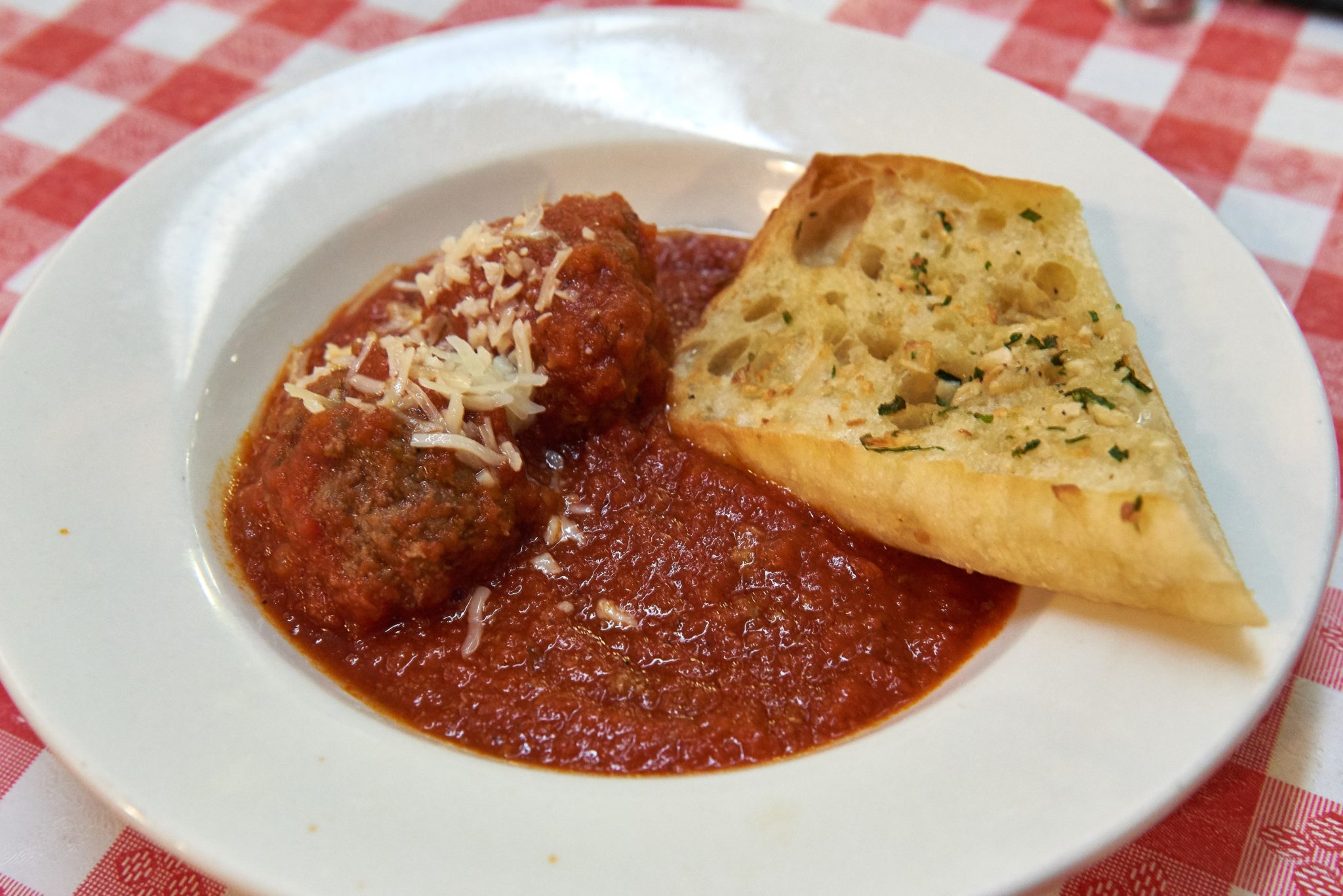 As always, a small group of us joined owner Emanuele for a night of great food, great wine, and great conversation. Dinner started with a tremendous assortment of appetizers. The fried calamari were lightly breaded tender squid pieces served with a dipping sauce of Italian tomatoes, virgin olive oil, and spices. Totally tender and so flavorful, it didn't even need to be dipped in the sauce but the sauce (!) was well worth the dip. The bruschetta was made with toasted Italian bread brushed with olive oil and topped with chopped tomatoes, onions, garlic, Italian parsley, herbs, and bits of mozzarella. The combination of fresh and salty flavors with the crunch of the bread created a great bite. Aldo's arancini are fried rice balls stuffed with mozzarella and sausage that are some of the tastiest I have eaten. They were more meaty than doughy as many can be. And, dipped in the luscious marinara sauce made in house, I could make a meal of them. We had to try Antonella's meatballs that were accompanied by that same marinara sauce. The meatballs were well seasoned and so very tender. Be sure to scoop up all the sauce you can – the combination is fantastic.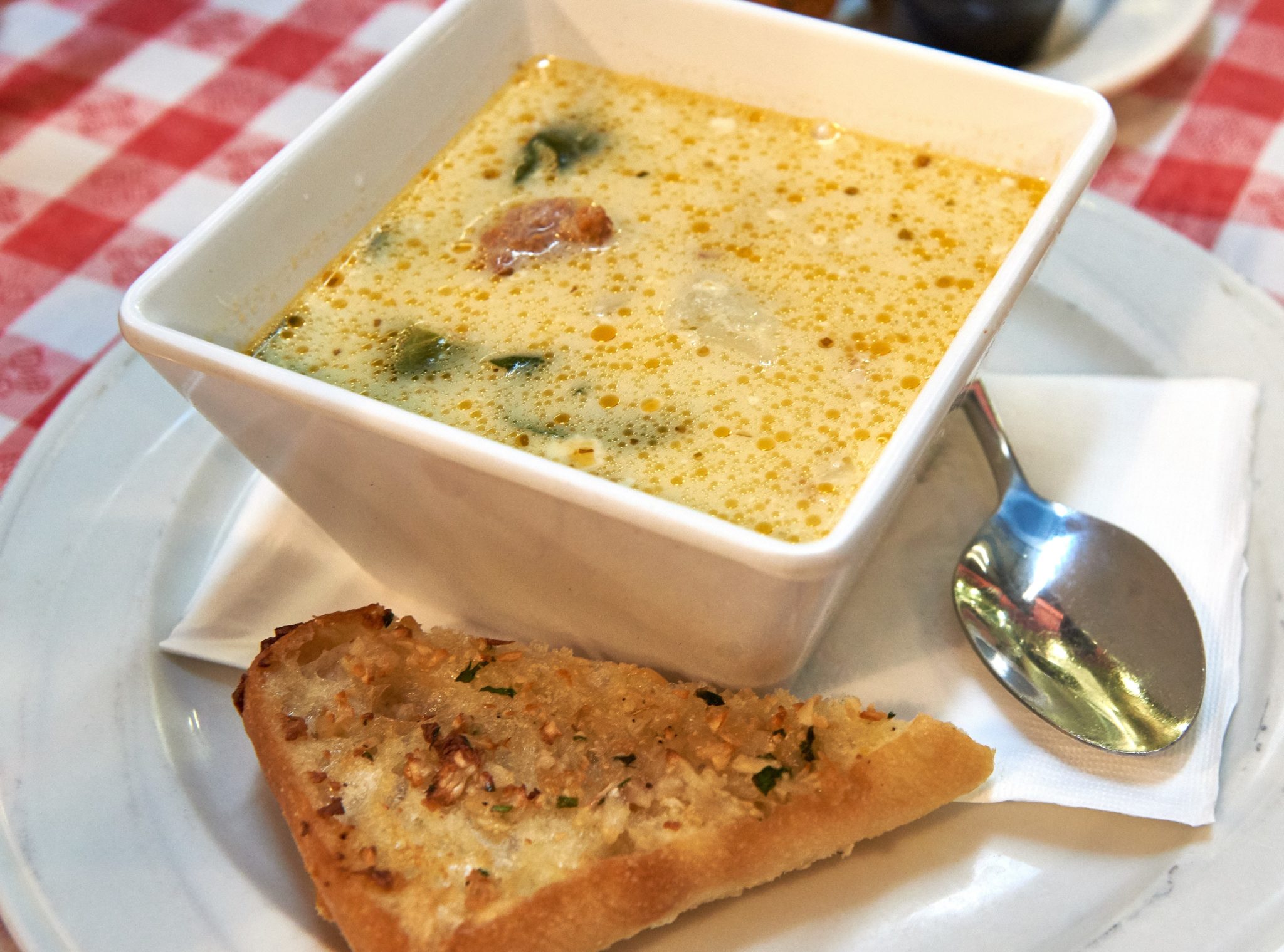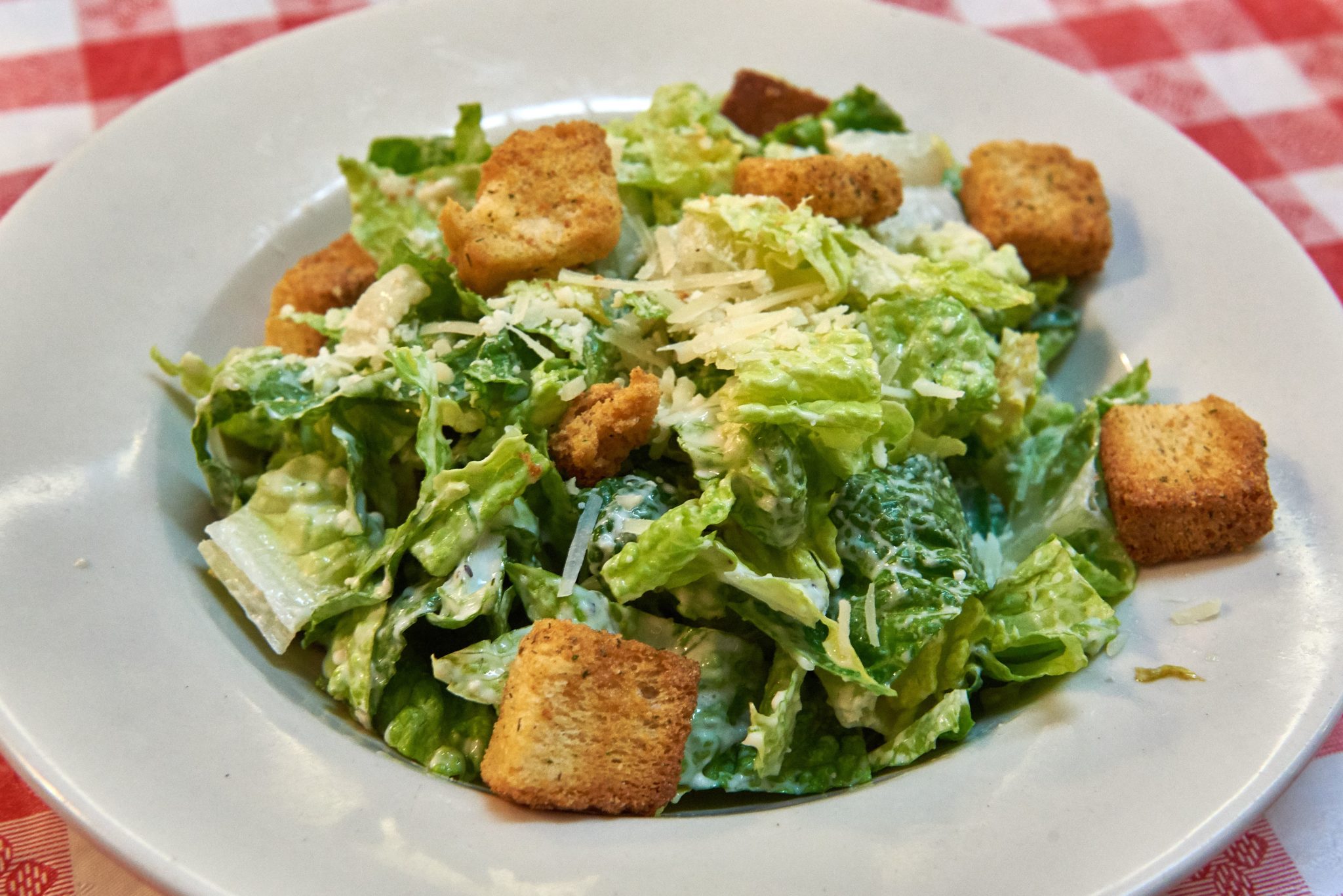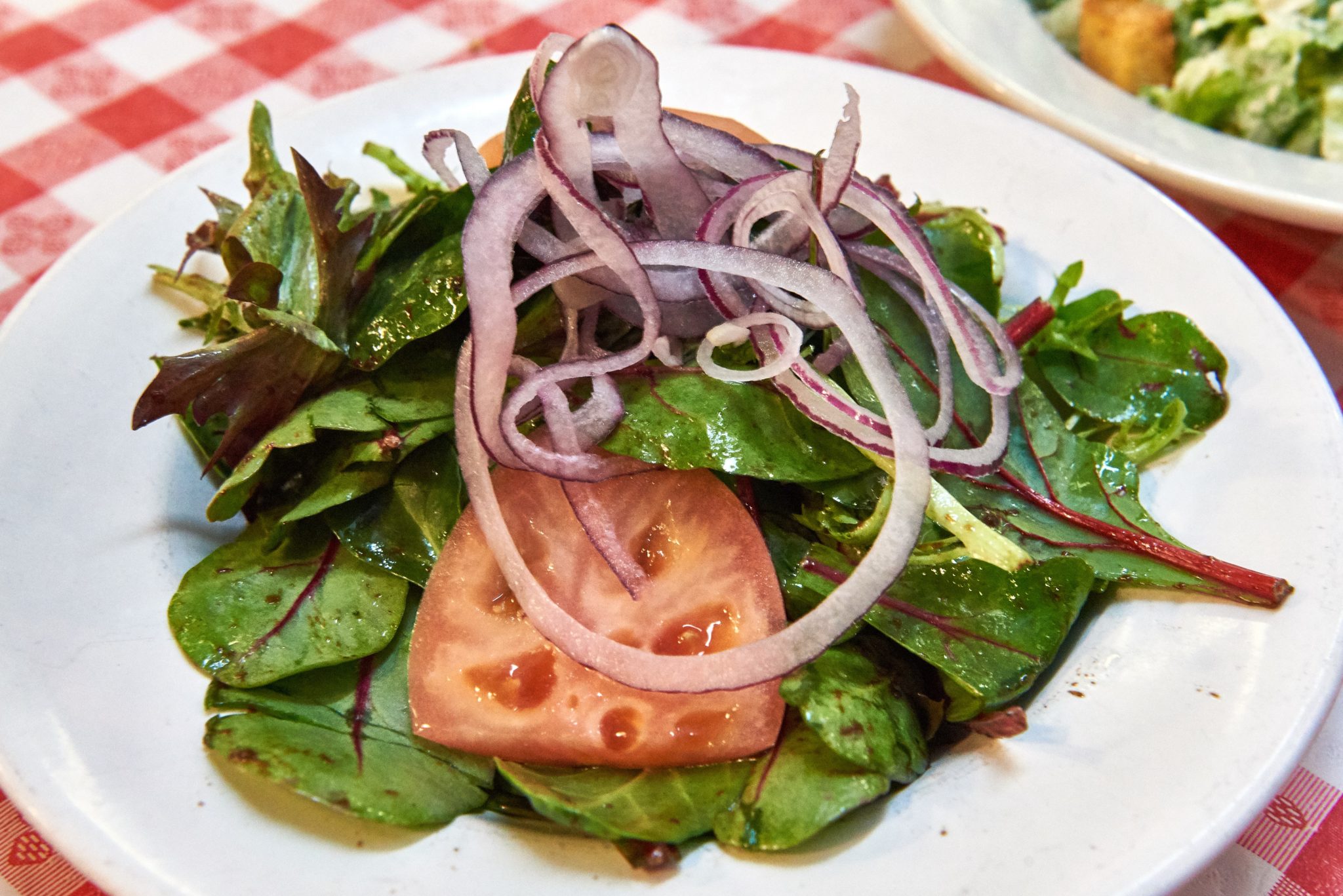 Soup and salads came next. If you order one item, always order the zuppa del giorno, soup of the day. Available at both lunch and dinner, the soups are made fresh daily and are not to be missed regardless of the variety. We were lucky enough to be there on the day they were serving the Italian wedding soup. This is a creamy soup filled with Italian sausage, spinach, and potatoes. It so amazingly luscious, I took a second helping home!!! Better yet, it comes with a piece of that good toasted Italian bread to dip into the broth. We had both the Caesar and the mixed green salads. The Caesar dressing was all you want in a Caesar – rich and creamy. The mixed greens were dressed with an Italian vinaigrette that was so light yet covered the greens so beautifully. You can get either salad topped with chicken or fish too.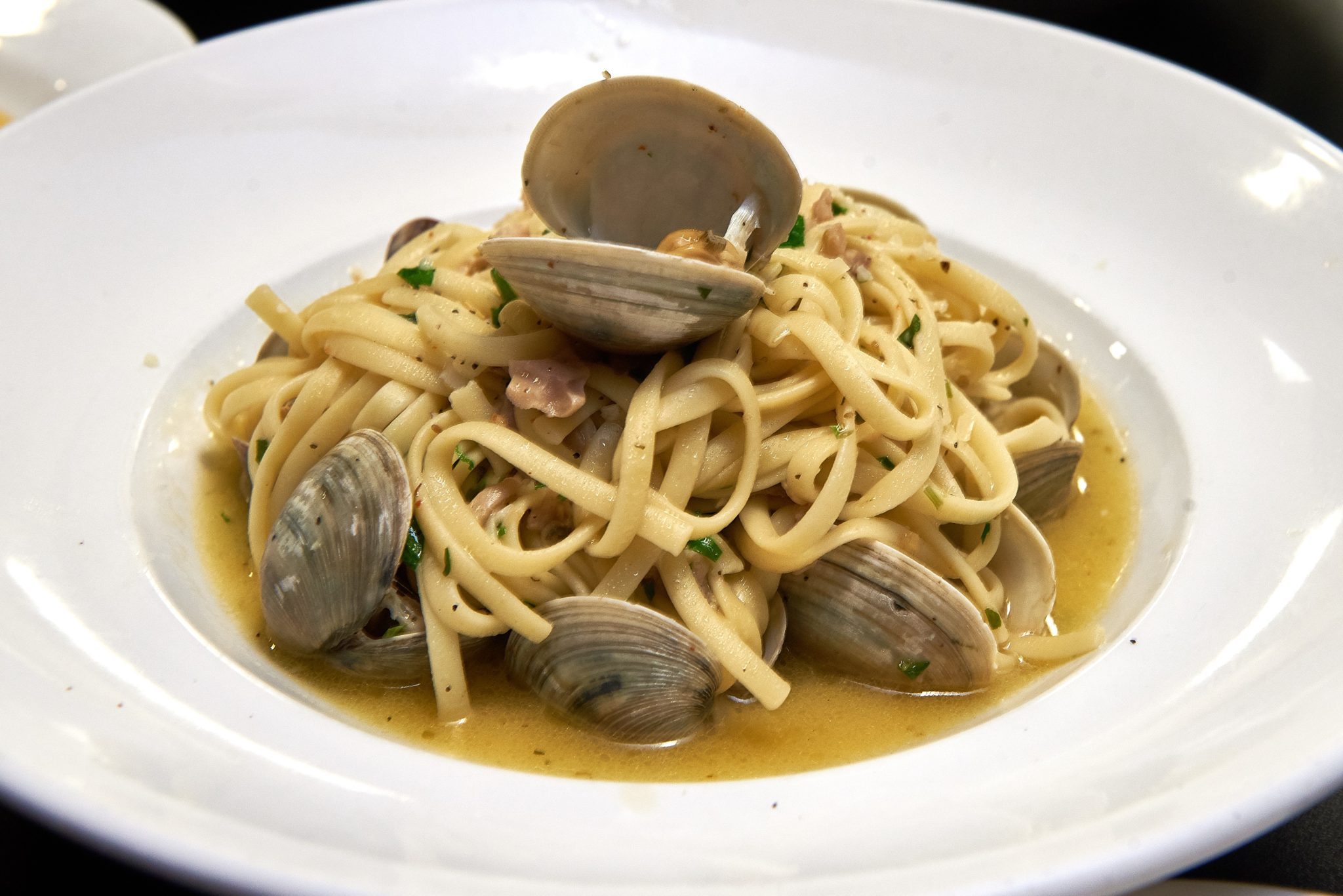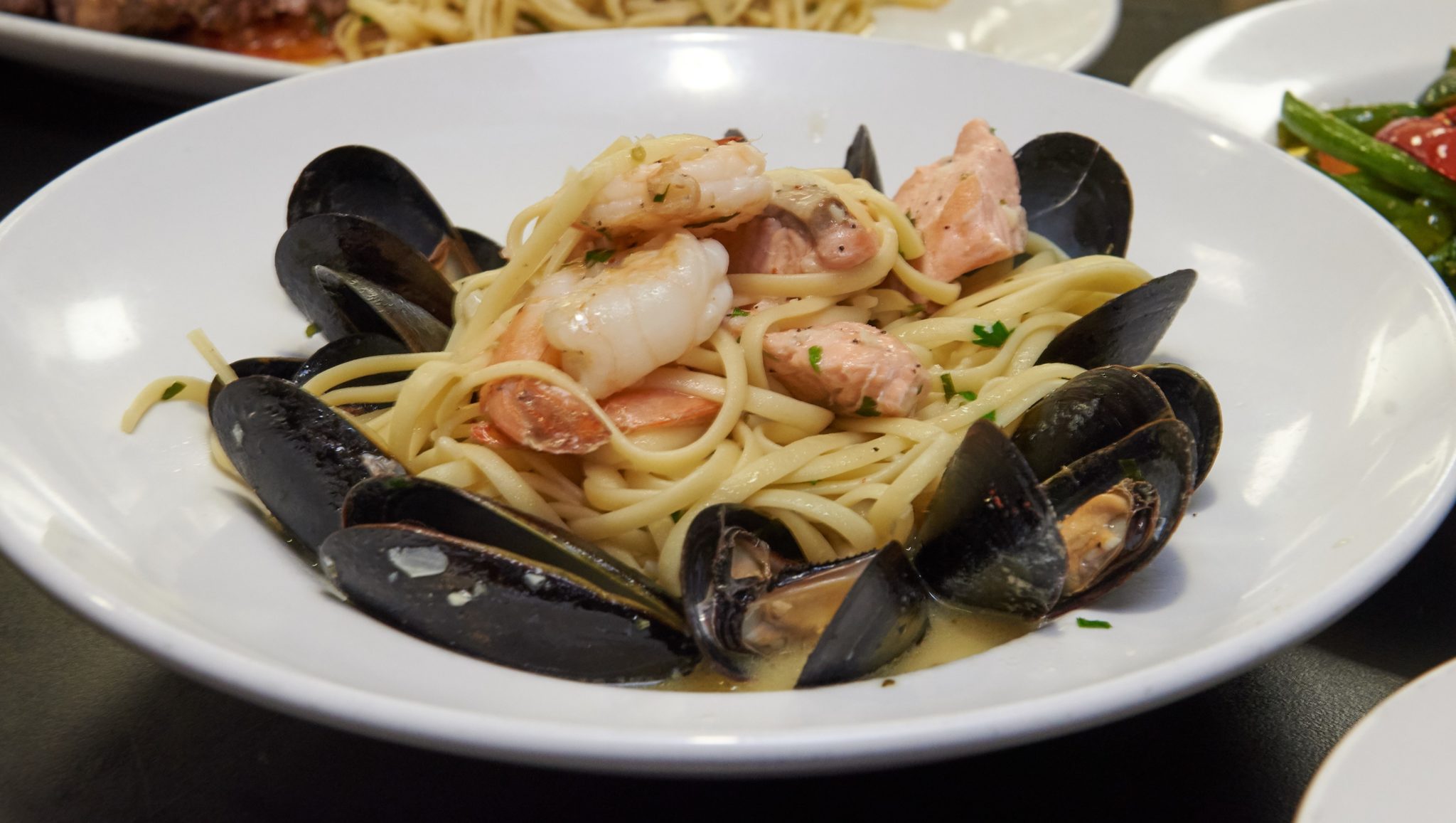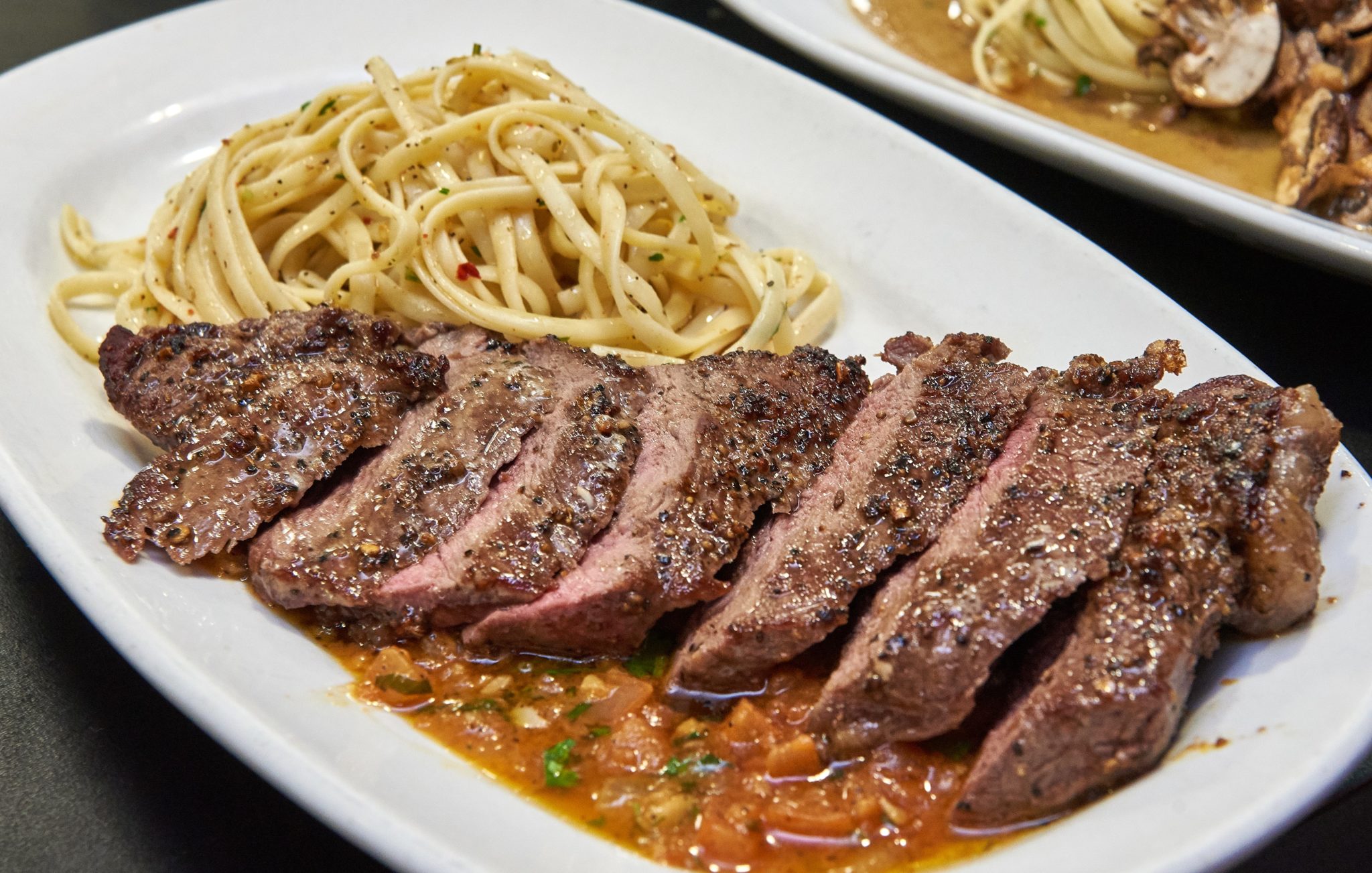 Were we done? No way. The entrees started to flow out of the kitchen. The Linguini with Clams composed of linguine topped with Little Neck Clams with a white sauce was rich and decadent. White wine, clam juice, garlic, olive oil, and herbs lent the sauce a fragrance and flavor beyond reproach. The linguine was cooked just al dente which sopped up the sauce flawlessly. Also amazing was the Frutti di Mare al Bianco Vino with a mix of salmon, mussels, and shrimp in a white wine, garlic and olive oil was so very satisfying. All of the seafood were cooked impeccably and on top of the same perfectly cooked linguini – it was gobbled up. One of my favorites was the Chicken Marsala served topped with a red wine and mushroom sauce. The mushrooms were piled on top of the two generous and well-cooked breaded chicken breasts. The chicken was moist and the mushrooms and sauce were absolutely incomparable. A close second was the Bistecca Alla Aldo's with a marinated and grilled NY strip served with chopped tomato, garlic, basil, and olive oil. It brought back memories of the Steak Pizzaiola I had growing up in Chicago. Rich and flavorful, the steak was tender and the chopped veggies had a great kick from red pepper flakes, tasting like an Italian chimichurri. It was sensational!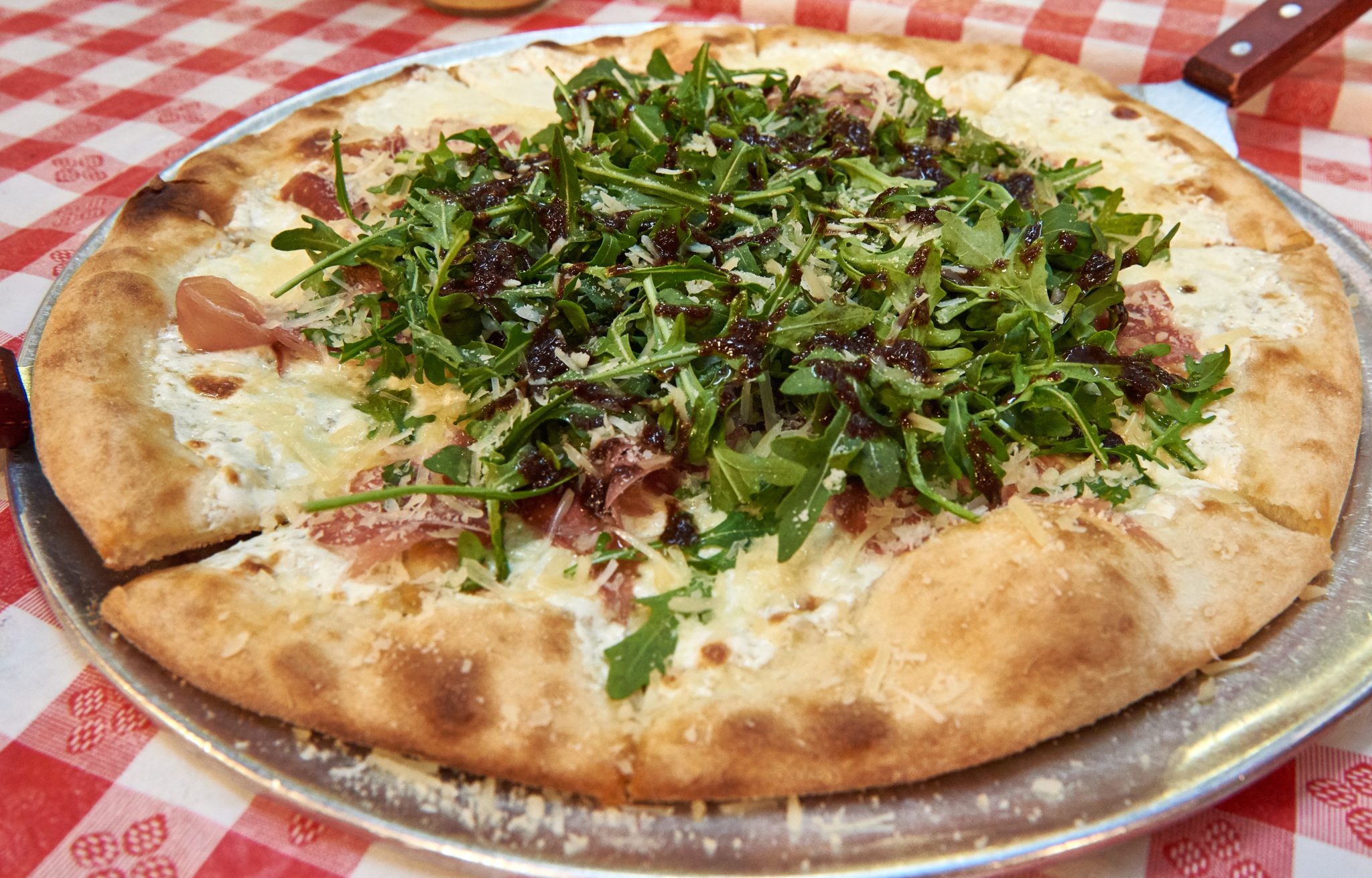 Did I mention pizza? Instead of asking for bread, get a pizza. We had the Parma, an amazing pie with a yeasty crust topped with prosciutto, fresh arugula, fresh mozzarella, shaved Parmesan, olive oil, and a balsamic glaze. Aldo's has a high temperature pizza oven that makes for a thin crispy bottom and a chewy outer crust. Other versions include the Margherita with fresh tomato sauce, fresh basil, and fresh mozzarella with olive oil. I love the Quattro Stagioni made with tomato sauce, fresh mozzarella, olives, artichokes, mushrooms, prosciutto, basil, and olive oil. Vegetarians can ask for no cheese on the veggie pizza and enjoy the fresh tomato, mushroom, green peppers, red onions, and black olives with tomato sauce. A drizzle of oil makes it perfect.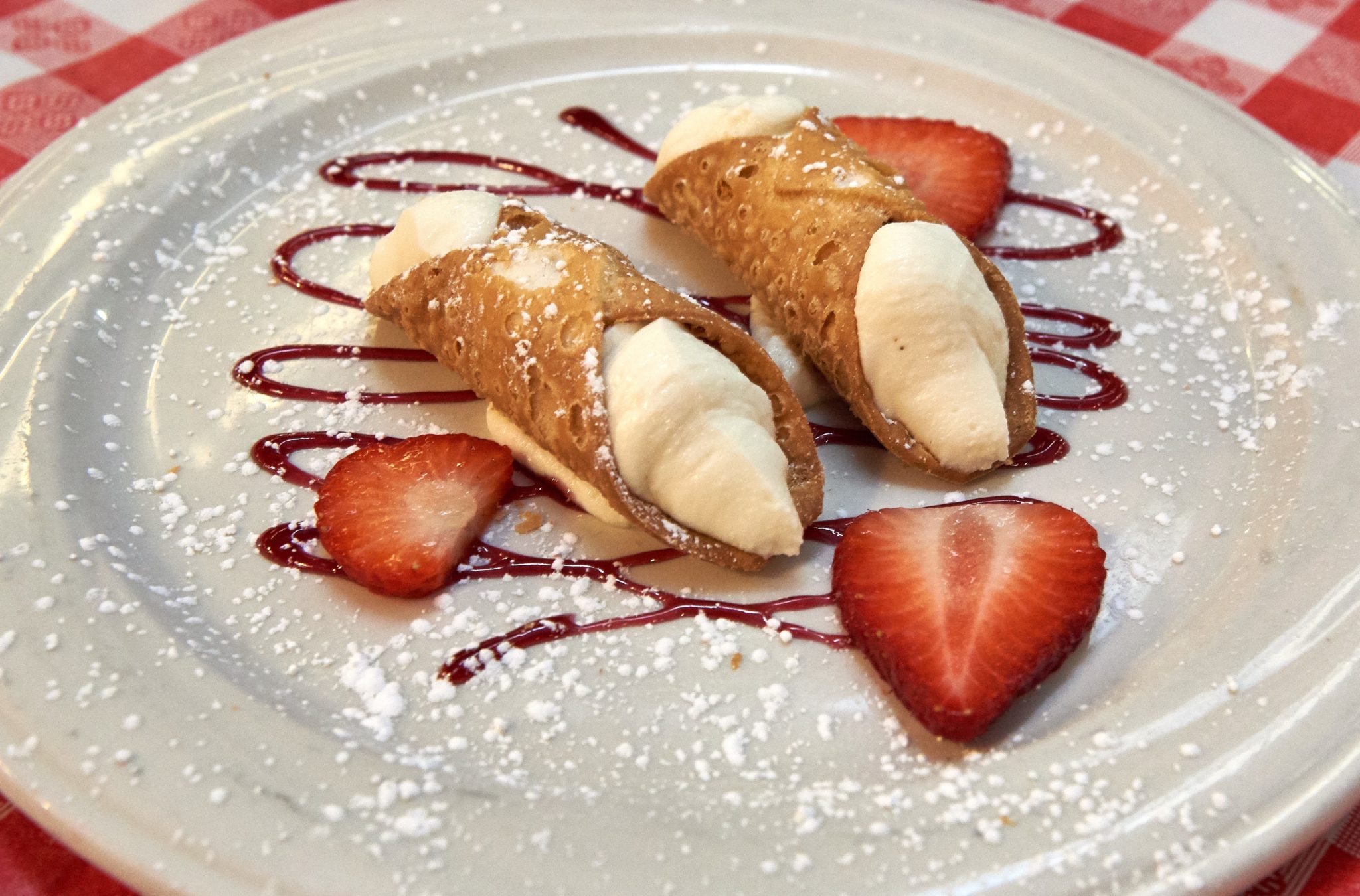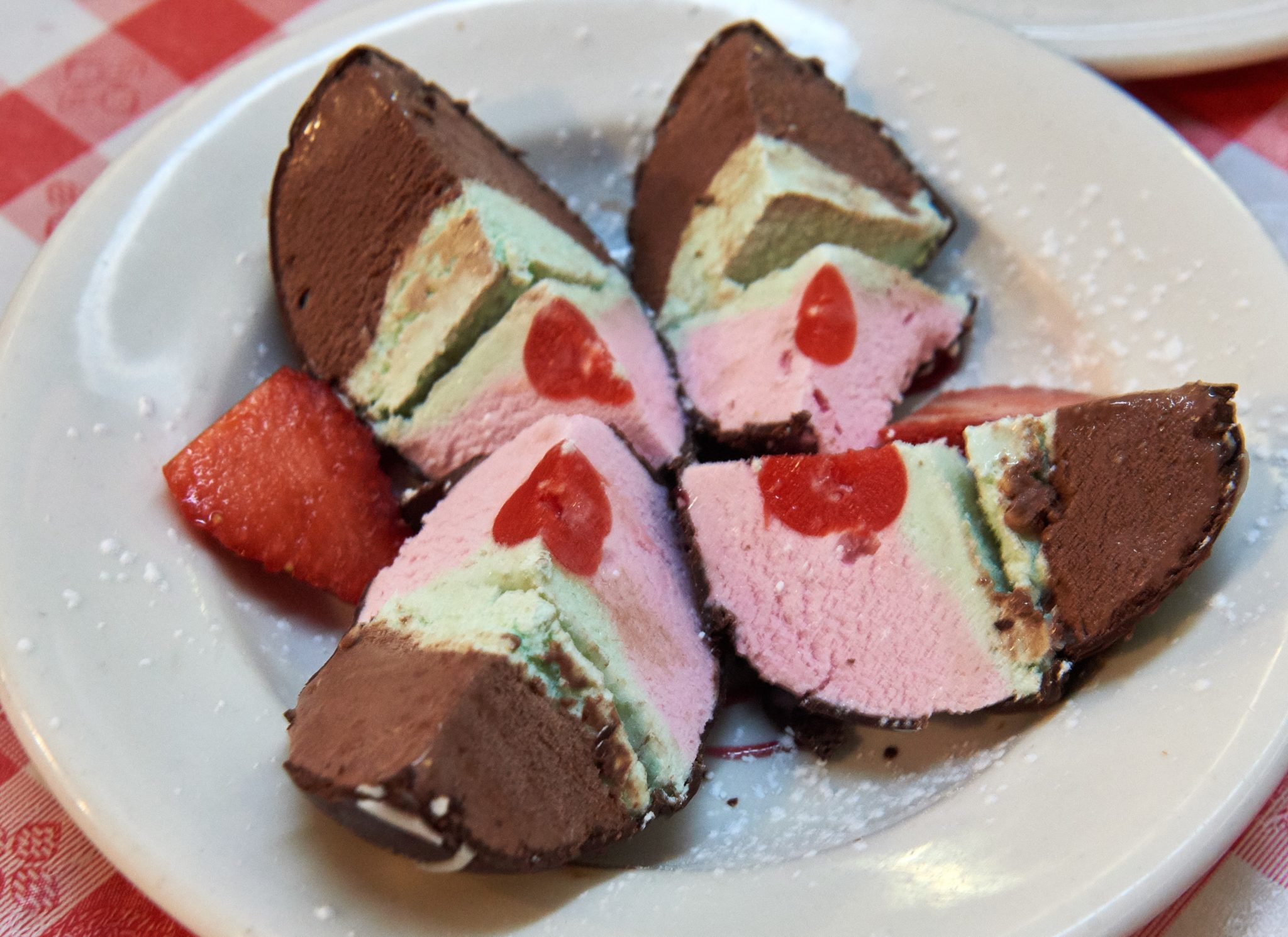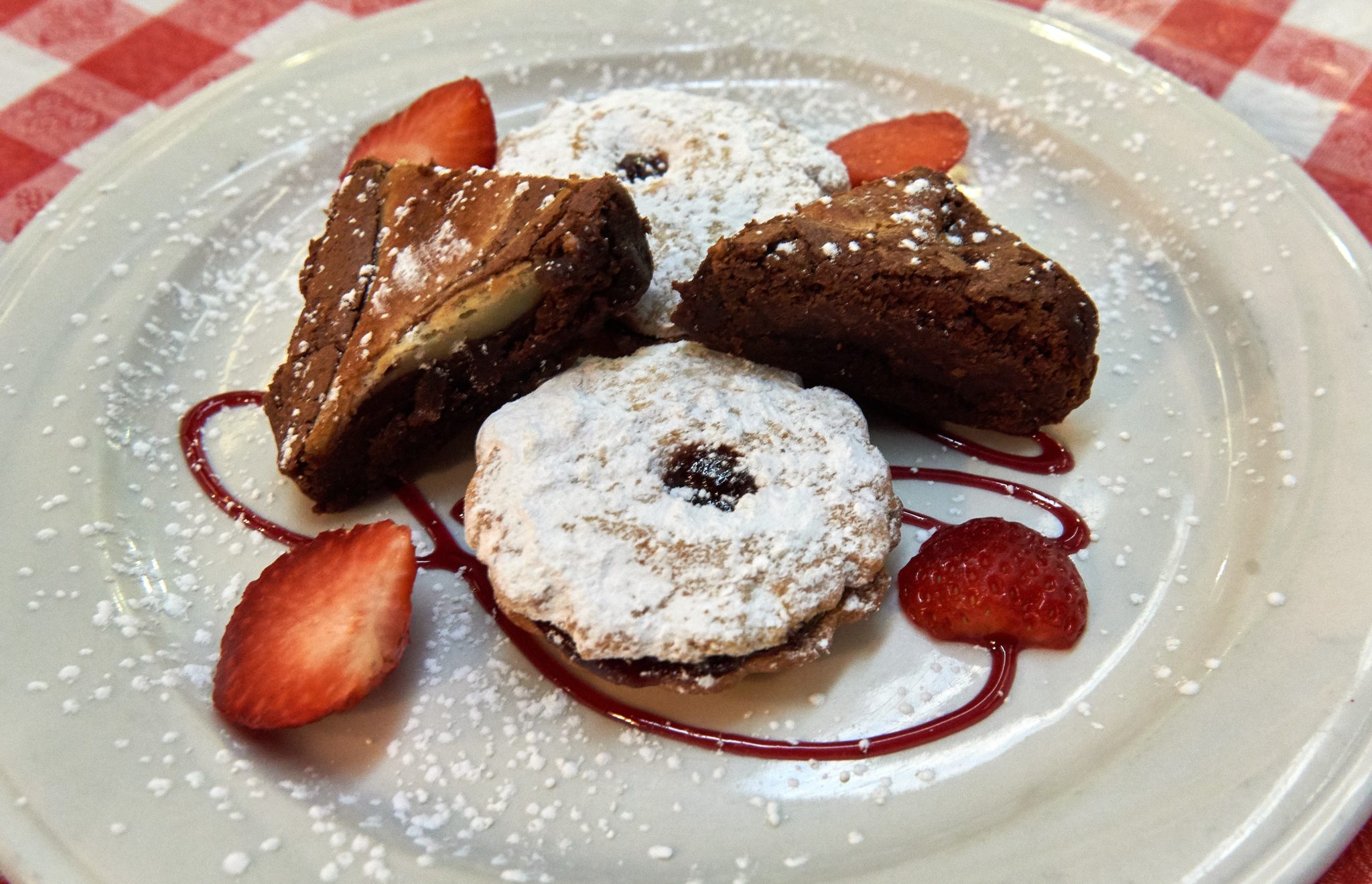 By this time, we were all reeling from the bounty we had just devoured. But, Aldo and his merry band were not done with us. Dessert was served. We could barely resist the freshly filled cannoli. The shells were crispy and the filling was not too sweet and sugary as so many cannoli fillings are. It was made with creamy mascarpone and totally irresistible. We were then presented with an ice cream bombe of vanilla, chocolate, and strawberry ice creams covered in chocolate. Of course, we gobbled it down because there's always room for ice cream. The was a plate of cookies and brownies from New York are better than most you can find locally. And, you can buy boxes of them up near the order area. The coup de gras was the house-made tiramisu. It is served in a container perfect for carry-out because you will want to. All were winners. You should also take a look at the other desserts available. The limoncello cake is to die for. So is the cheesecake!
Be sure to check the board outside the front door for specials for lunch and dinner. By the time we were ready to order, they had already run out of the grouper. Next time we'll get there earlier. There are so many other fabulous choices for lunch or dinner at Aldo's. For those who avoid gluten or lower your carb count, you are always welcome to substitute the pasta with fresh sauteed veggies. Other enjoyable entrees include Shrimp Scampi with shrimp in a spicy red sauce. Try the Chicken Alla Aldo's with chicken baked with prosciutto and fontina cheese in a white wine sauce. Lunches include a variety of sandwiches, all served on artisan breads including that fabulous Italian bread. My favorite is the Godfather with an assortment of Italian meats and cheese topped with lettuce, tomato, onion, and spicy yellow peppers. Every sandwich is better with a side of French fries.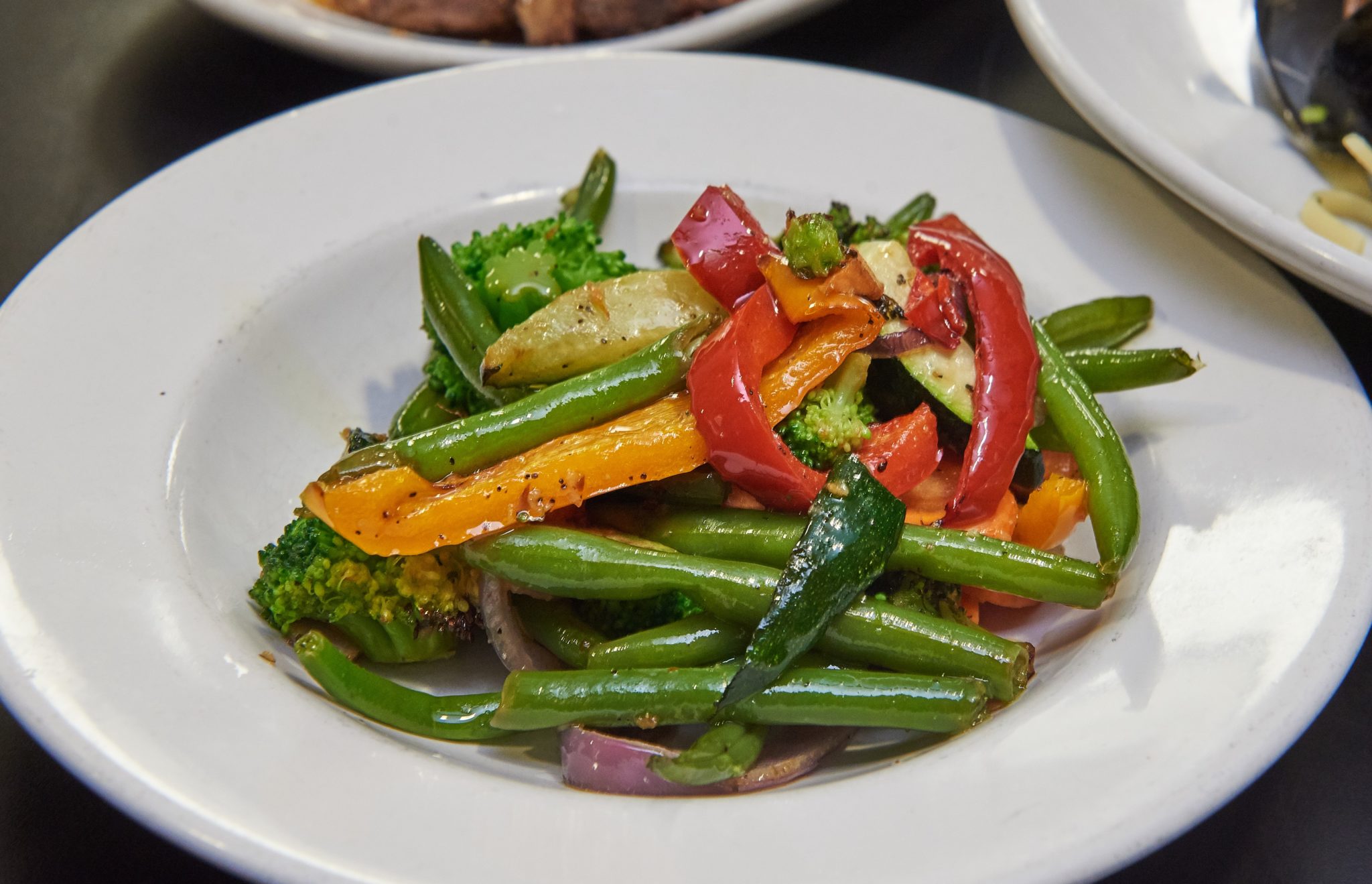 Aldo's has a small but well-chosen wine list available by the glass or bottle. There is a nice selection of beers for to accompany your meal too. The restaurant also has a large assortment of San Pellegrino flavored sodas too. The espresso machine can provide you with an assortment of coffees and cappuccinos to end your meal.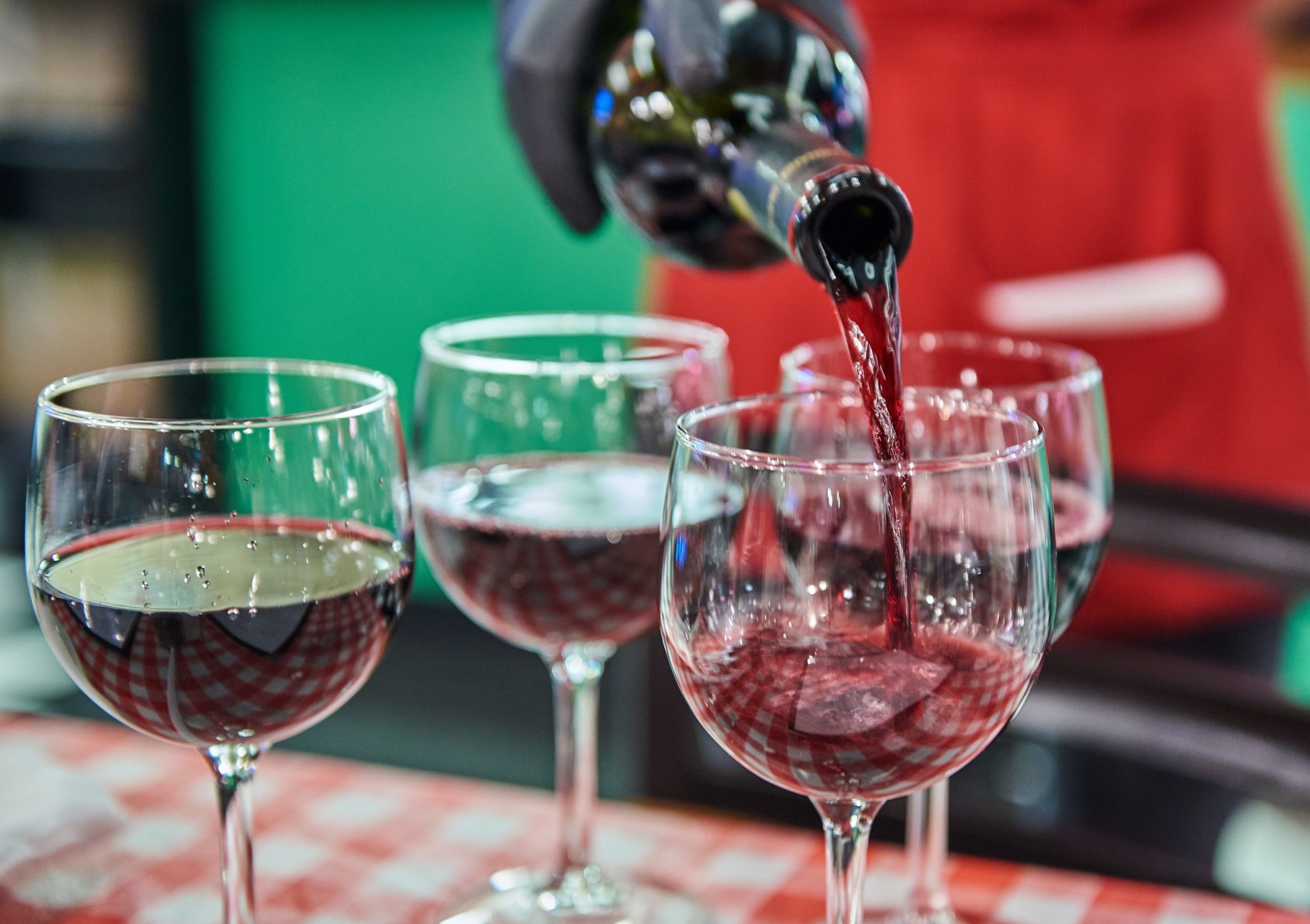 Aldo's Italian Kitchen should be your first and last choice for moderately priced, great Italian food. Whether it's for lunch or dinner, the food is revelatory – from soup or salad to seafood, meats, pizza, and pasta, every dish will fill you with joy!
Would you like your restaurant reviewed? Contact: [email protected]