On Exhibit
Sermin Ciddi, Crafting an Allegory of Hope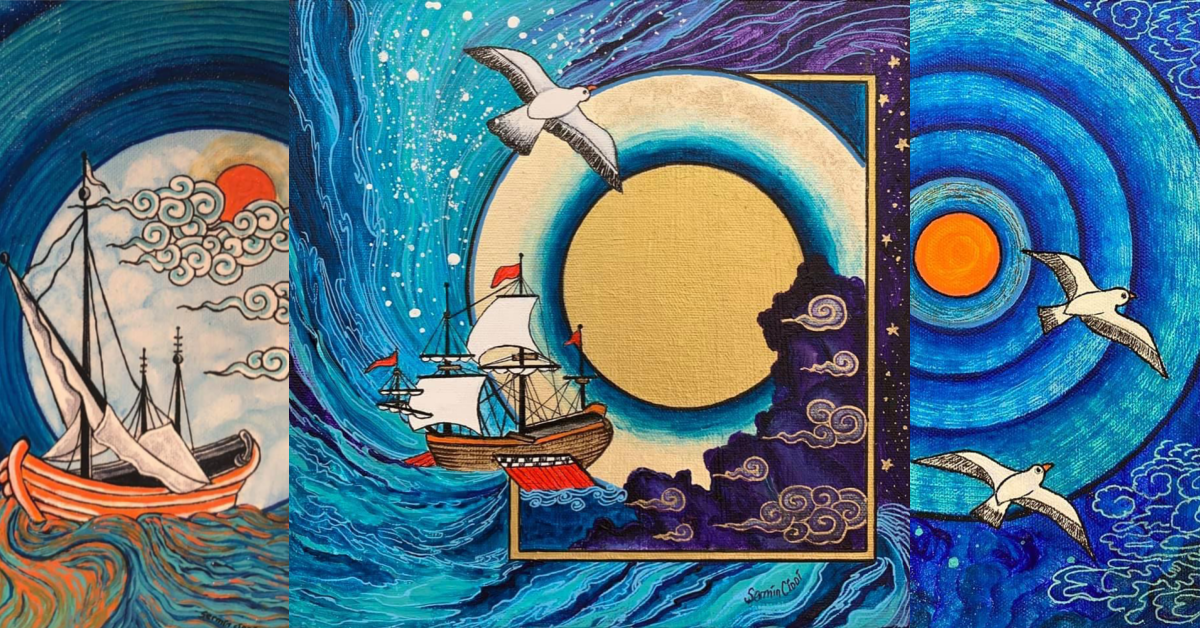 Alexandria, VA – Sermin Ciddi's third-floor studio in Alexandria's Torpedo Factory Art Center is always alive with activity. One of the most popular artists at the former munitions factory turned art mecca situated dockside on the Potomac River, Ciddi can usually be found working on a new composition while engaging visitors enrapt by the artwork in her studio gallery. Standing guard is her ever-faithful pup companion Dost (meaning friend or pal in Turkish), curled up in the corner, keeping a watchful eye.
Ciddi lives and works in Alexandria. A palette of brick, sunrise, sunset, river, and sky reflect her surroundings. The colors complement her implementation of the miniature painting and illumination motifs prevalent in traditional Turkish Ottoman fine arts that infuse her artwork, exhibiting a passion for both her new home and her homeland.
Ciddi's eloquent narratives, borrowing from local history, Turkish poetic literary traditions, and mythic legends, portray hope in the face of adversity, good triumphant, evil submissive, illumination as a function of freedom, tolerance, and love. Art patrons and collectors come from near and far, responding to Ciddi's promise of a happily-ever-after.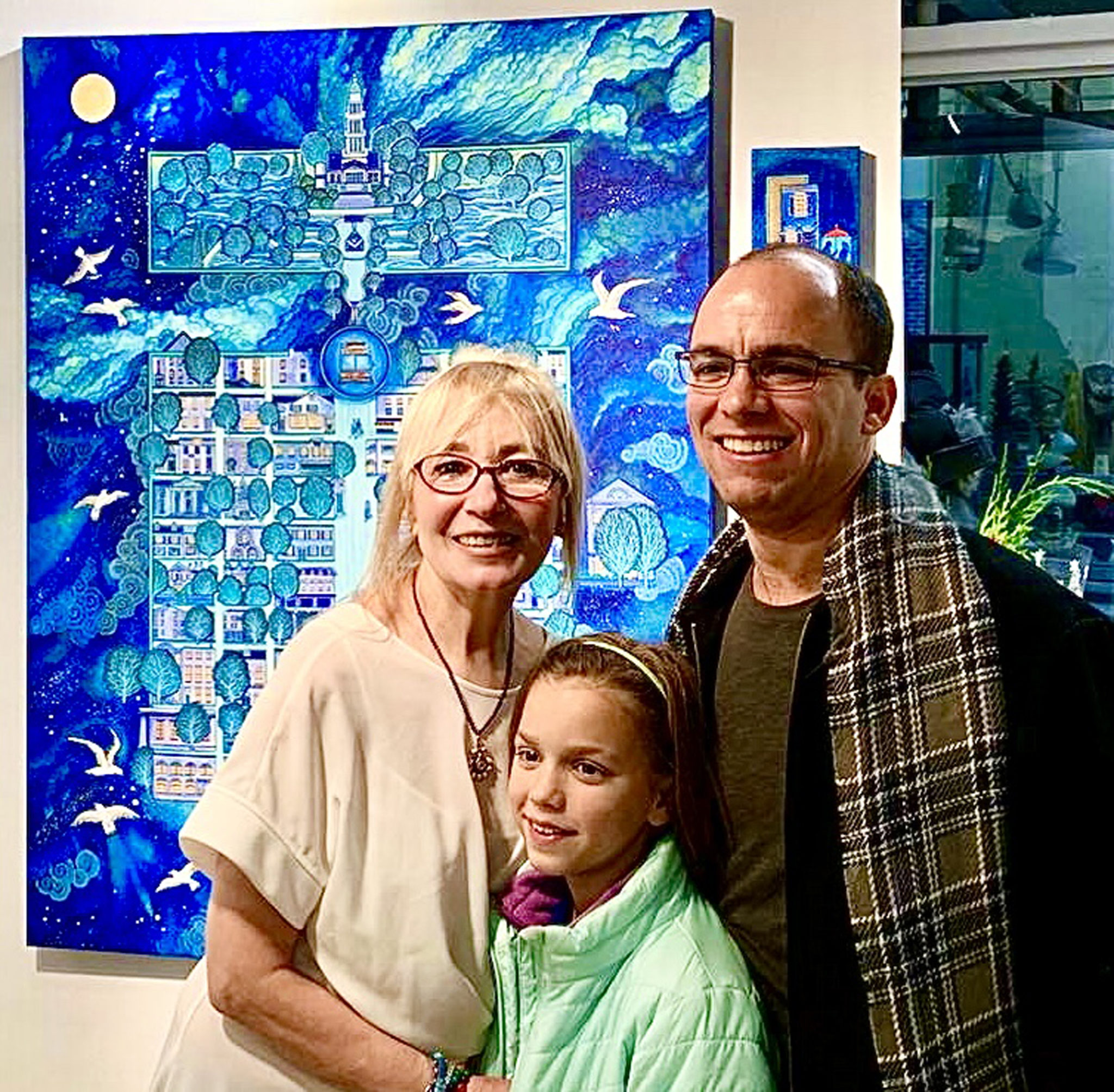 Sermin's work has recently been influenced by living and working in Old Town. The paintings' palette reflects Sermin's surroundings, from the auburn brickwork and autumnal jewel-tone hues of October foliage to sky blues hosting clouds' illusions reflected over water and winter's indigo shadows.
"I try to create works rooted in the present but inspired by the past and future," Sermin says. "My greatest desire is to leave future generations a heritage that is the sum of life experiences and my personal inner world. As I continue this journey in the 'now,' I draw inspiration from everyday surroundings — clouds, birds, the blue depths of water, and cultural inheritance of architecture in all the places I have lived."
Viewing Ciddi's work in the studio gallery is an exotic, vicarious journey. Metaphorically stepping into the enchantment of the picture, it's transformative. Ciddi's blues: cobalt, Prussian, cerulean, azure, sapphire, or cyan, fuse into a luminous celestial symphony.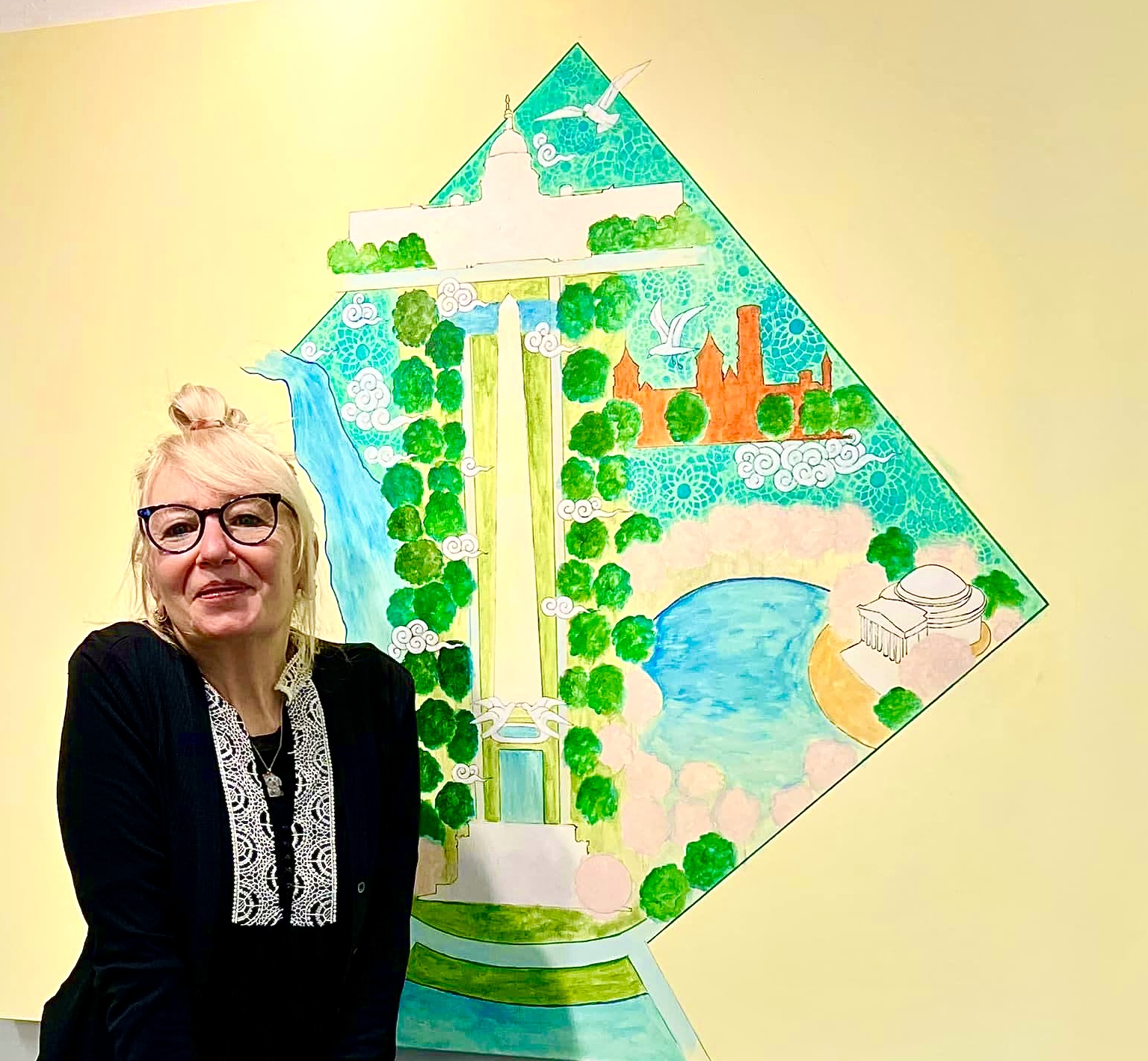 Even aquatic imagery appears to take flight. Her cathartic use of blue should have its own name: Ciddian!
Does hope have a color? Does peace? Ciddi lets us believe so. Red conveys conflict, boldness, courage, as well as life, love, and fervor. Ciddi uses reds and oranges juxtaposed with their complementary violets and blues to illustrate the dynamics of tension, opposition, embattlement – yet with resolution, rejuvenation, and revelation.
Ciddi's palette effectively entertains ocher, yellow, gold, amber and emerald, moss, malachite, celadon, or sage. Her vermillion, however, exalts. It's powerful. It's poignant. And it packs a plaintive punch. There's no woe in Ciddi's world. Only victory.
Sermin Ciddi's keen illustrative skill is only rivaled by her preternatural chromatic interplay execution. The unimaginable and improbable coexist in the various story-telling comparisons' use of color. Even a moonlight depiction of the modern-day main streets of Old Town Alexandria, Alexandria in the Moonlight, evokes mystery and magic. Washed in Ciddian blue, viewers search for clues to what lies behind closed doors and beneath indigo waters illuminated by a moonshine sky.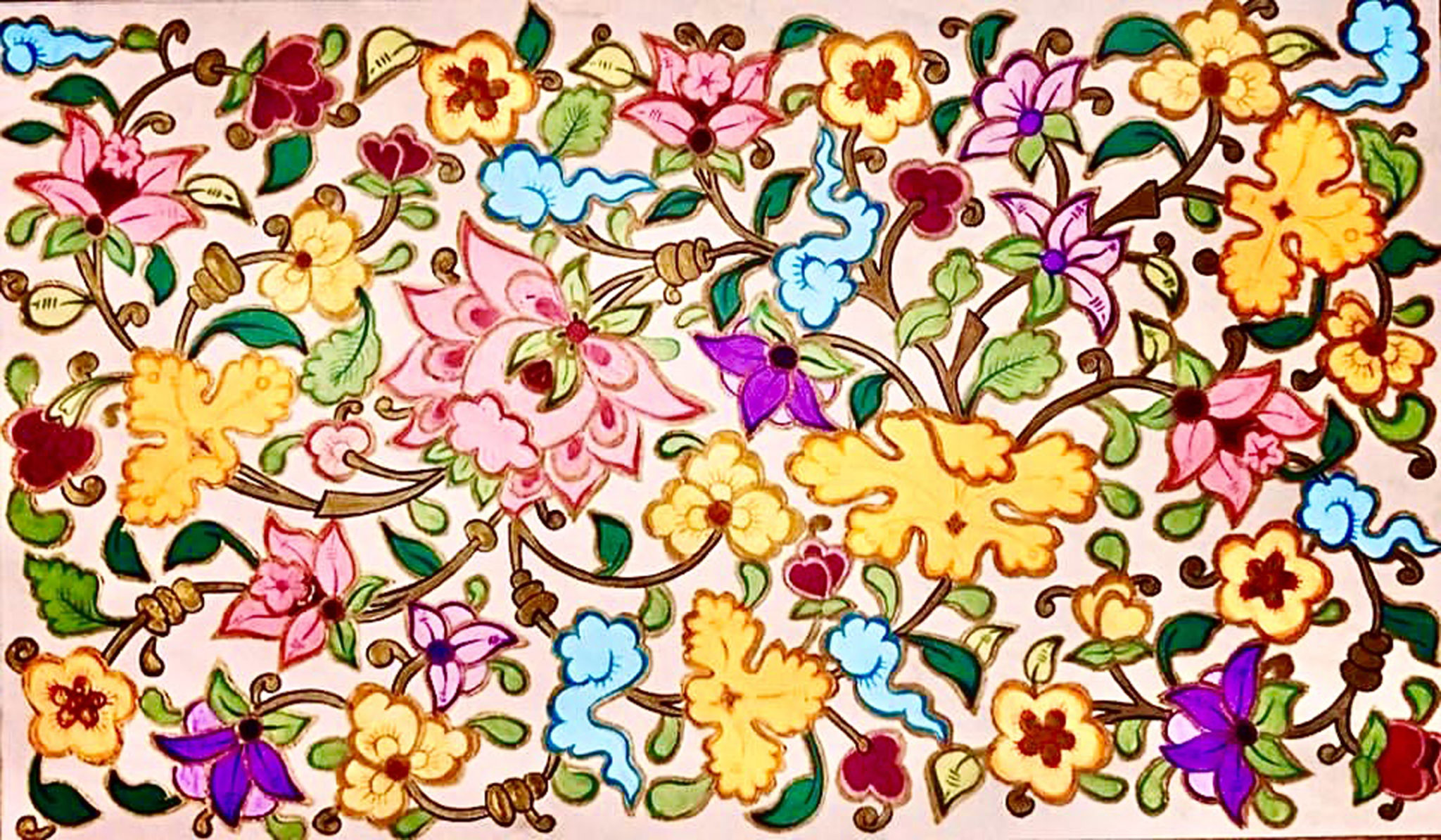 Hope and dreams are recurrent themes. Borrowing from Ciddi's quote from philosopher/novelist Lin Yutang, "Hope is like a road in the country…. When many people walk on it, the road comes into existence." Much like the blank canvas — daunting, uncertain — the road not yet traveled is an open highway. As Sermin Ciddi works her imaginative vision, tapping her unrelenting magical muse, hope is resurrected upon a revival of kaleidoscopic horizons. Walking into her compositions is an invitation to dream. Via her illuminating imagery, the inconsolable find peace. And for those fleeting transitive moments, joy at last.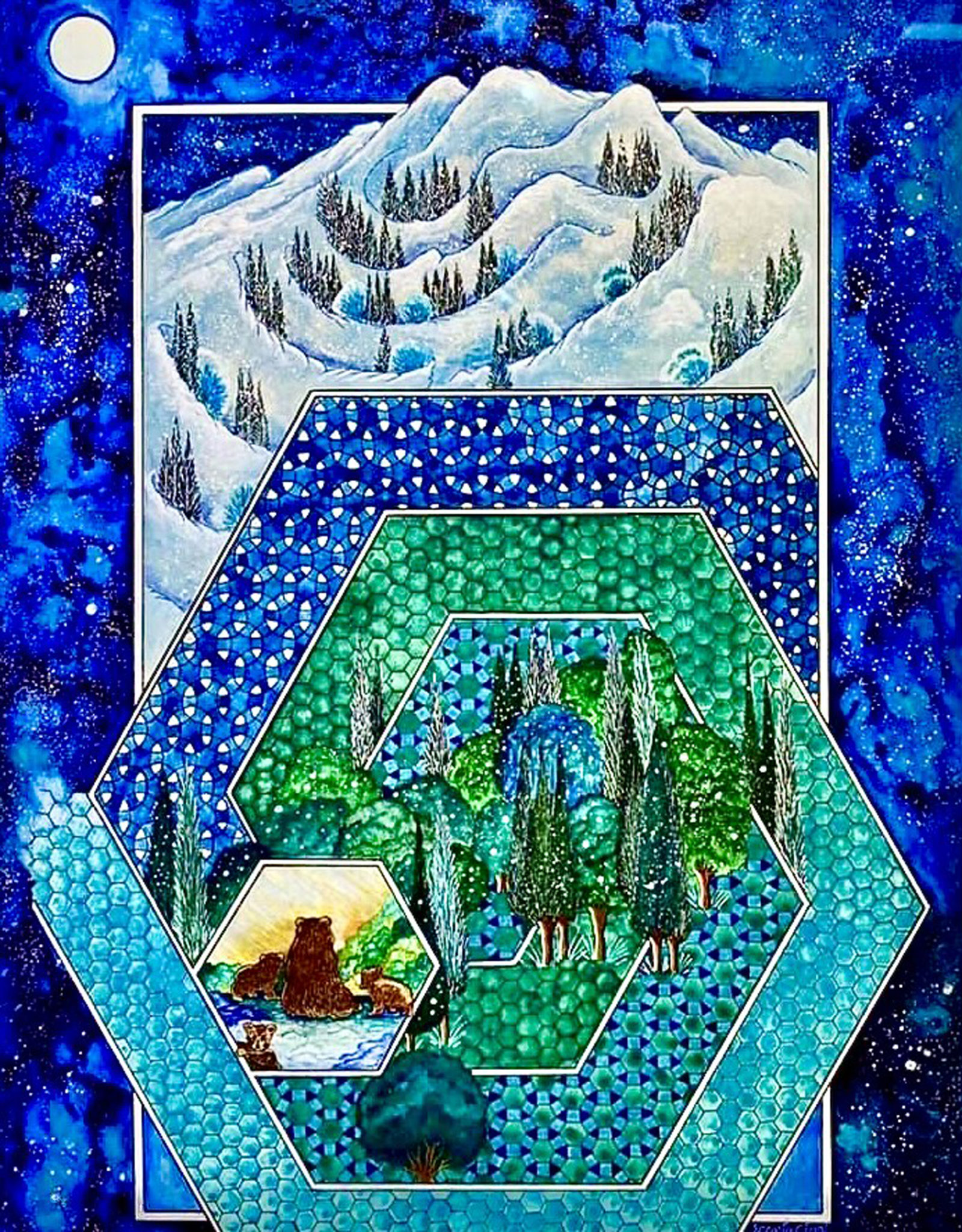 In addition to exhibiting at the Torpedo Factory Art Center, Ciddi's artwork has been shown at the Touchstone Gallery in DC. Several of Ciddi's images are also represented in the national COVID Hope Quilt and the HOPE Letters project displayed at the Lincoln Memorial and the Jefferson Memorial and around the country. She is a recipient of the 2021-2022 Virginia Museum of Fine Arts Fellowship, one of the most extensive programs of its kind. Alexandria Mayor Justin Wilson has Alexandria in Moonlight proudly hanging in his Old Town City Hall office. If it's good enough for the mayor…
ICYMI: Pull up a Barstool and Enjoy "Daphne's Dive" Now Playing at Signature Theatre