Z the People
What is former Sheriff Dana Lawhorne Doing After Retirement?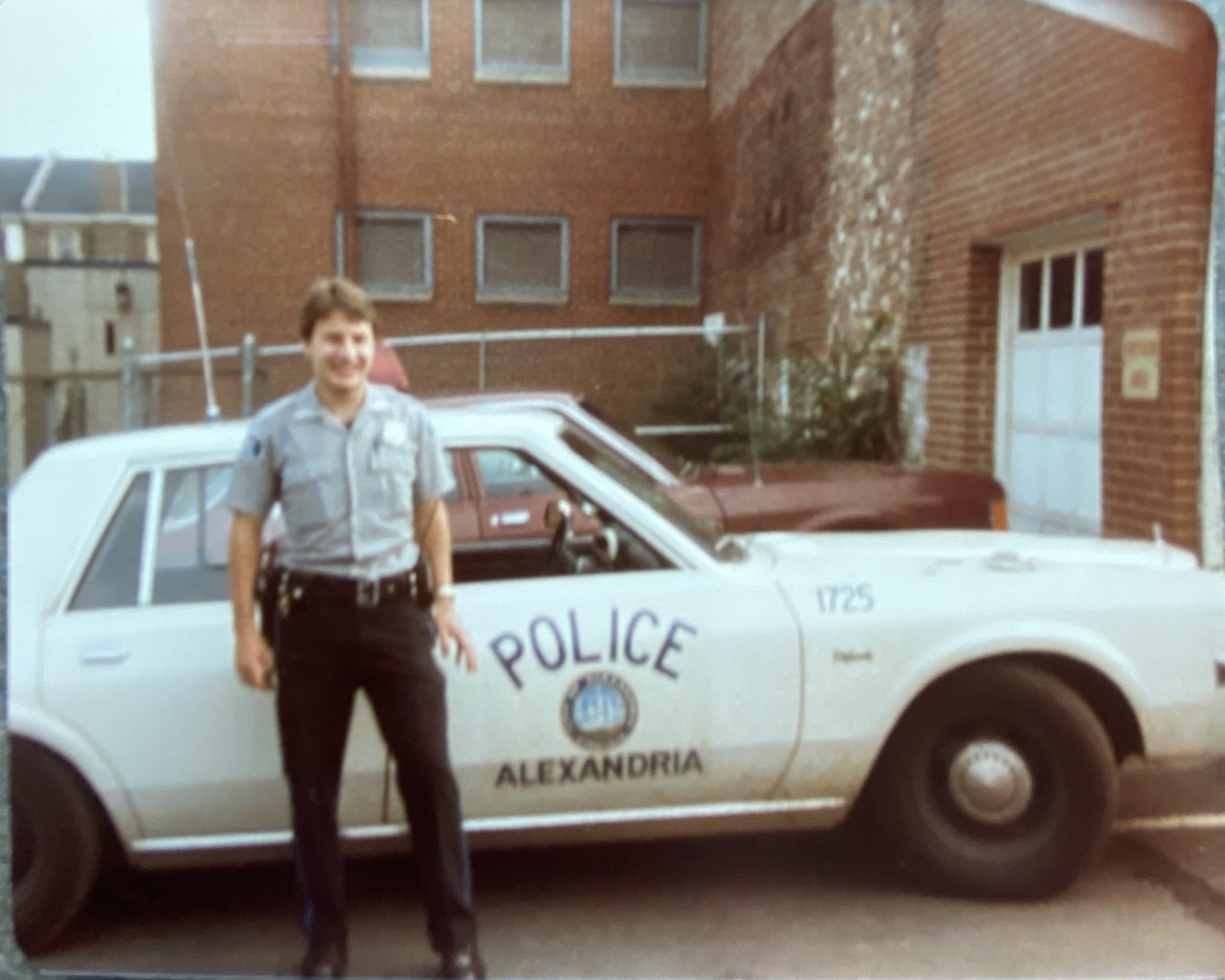 Alexandria, VA – You all knew Sheriff Dana Lawhorne spent 43 years in local law enforcement and recently retired. You have all read the articles in the Washington Post, and local publications on his storied and accomplished career. You have all said your thank-yous and your goodbyes to the local legend.
So what is he up to now, two months into his retirement? "I've been very busy," Lawhorne says, which comes as no surprise to anyone who knows him well. "I started my own LLC, I am on the board of the Ivy Hill Cemetery Civic Association, I volunteer at our grandson's school Browne Academy, I've been helping a few neighbors, and keeping up with the grandkids."
If you know Dana, you probably could have guess that he's been busy, but you can also be assured this busy is a different busy than it was at the Sheriff's Office.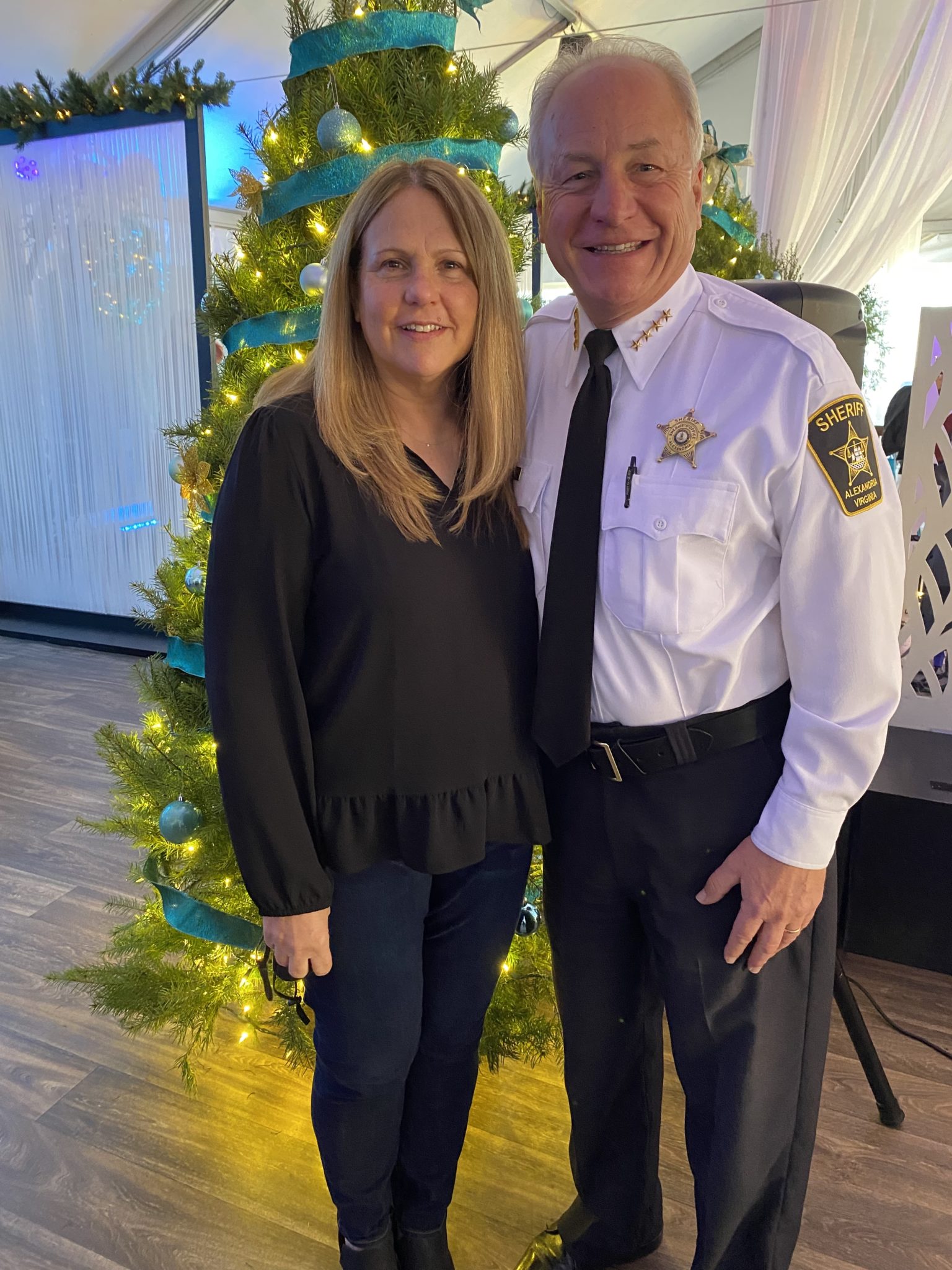 "Being Sheriff is a huge responsibility with a lot of stress," he remembers. "I miss responsibility but I don't miss the stress at all. I always made an effort to be close to my family and stay involved, but there were always distractions… If I was with my grandkids at the zoo or out doing other fun things, there was always the distraction of the job because it was nonstop. I don't have that anymore and I am really enjoying that."
This is not to say he's slowed down in any capacity; his focuses have simply shifted, from being Sheriff to being granddad and father and husband and friend. After decades in the business, though, does he ever find himself wanting to return? Maybe, but he knows the Sheriff's Office, and consequentially The City, is in good hands.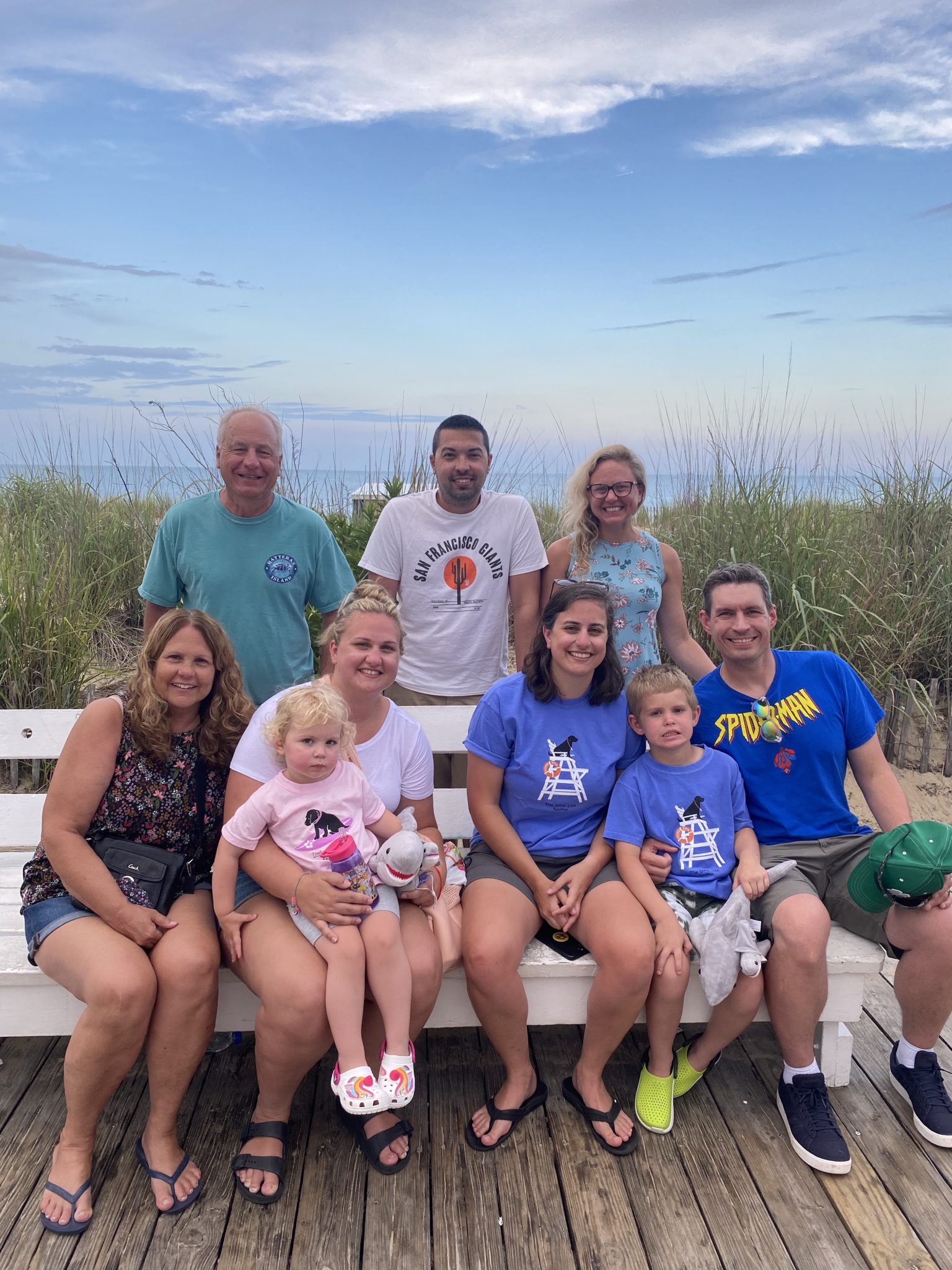 He states, "Forty-three years is a long time in this business. I still enjoy public service; that is the only thing I really miss. I love to serve in a public way, and I miss that but it was just time. I felt good about it, and I knew that Sean [Casey] was ready for job; he was born ready."
Lawhorne received the privilege of mentoring Sheriff Casey during his years from college graduation up to his current position. They became close friends, and they remain so today.
"I met him in 2002, when his mom came up to me one day and said Sean is graduating and wants to be an Alexandria Police Officer; we just became instant friends, I became a mentor at the start of his career, he followed my footsteps from patrol to detective to hostage negotiation, he got involved in union labor issues, married a local girl, and has two girls. The only difference is I married a local girl and we have three girls."
Like Lawhorne, Sheriff Casey is deeply involved in his community outside of the Sheriff's Office, as President of the Brookeville Seminary Valley Civic Associaton. When the pandemic hit, Lawhorne knew he was retiring regardless, so Casey stepped up to the plate.
Lawhorne remembers, "The pandemic was the one thing that challenged him the most and he rose to the occasion. He did an excellent job, and it is still something he has to do to this day."
To this day he also still seeks advice from Lawhorne. "I'm just glad that he still has the confidence and trust in me to ask what I think." They also continue to dine together often on lunch breaks, "living large" and patronizing some of the finest establishments in Alexandria: McDonald's, and on a special occasion, Subway. "We are both very humble people," Lawhorne notes of himself and Casey. "We don't care much about fancy lunches. It is just about the presence of the other."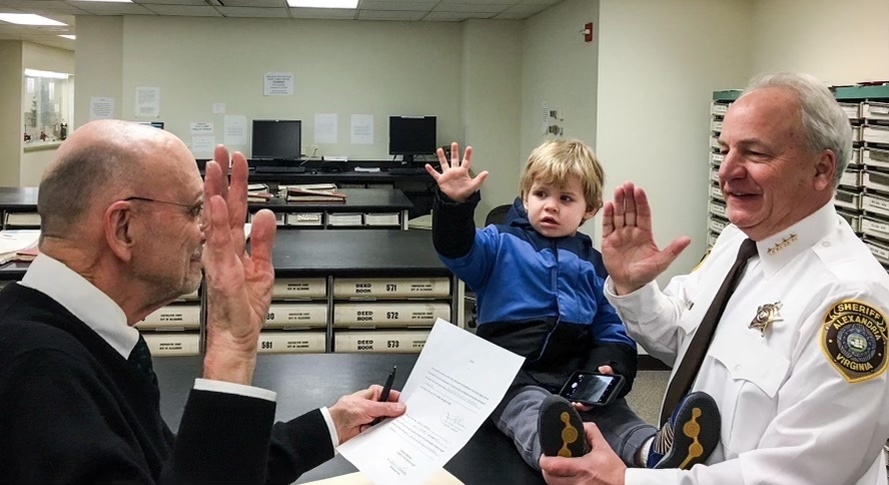 Although his title has been passed on, the former Sheriff's presence is still felt strongly throughout the community. His LLC, Dana Lawhorne and Associates, is a general consulting firm Lawhorne formed in late 2021, just before his retirement, to ensure he could continue to serve the public in a formal capacity.
"I spent my whole life solving problems for people," remarks Lawhorne. "I am still trying to help people, in a different form of public service." Lawhorne also serves the public in another—incredibly important and relevant—way.
"I enjoy spending time helping my neighbors find solutions to their flooding problems," he asserts. No one can argue that this is an issue, and Lawhorne, ever the problem solver, is now devoting part of his retired time to address this issue more closely, answering phone calls from residents across Alexandria.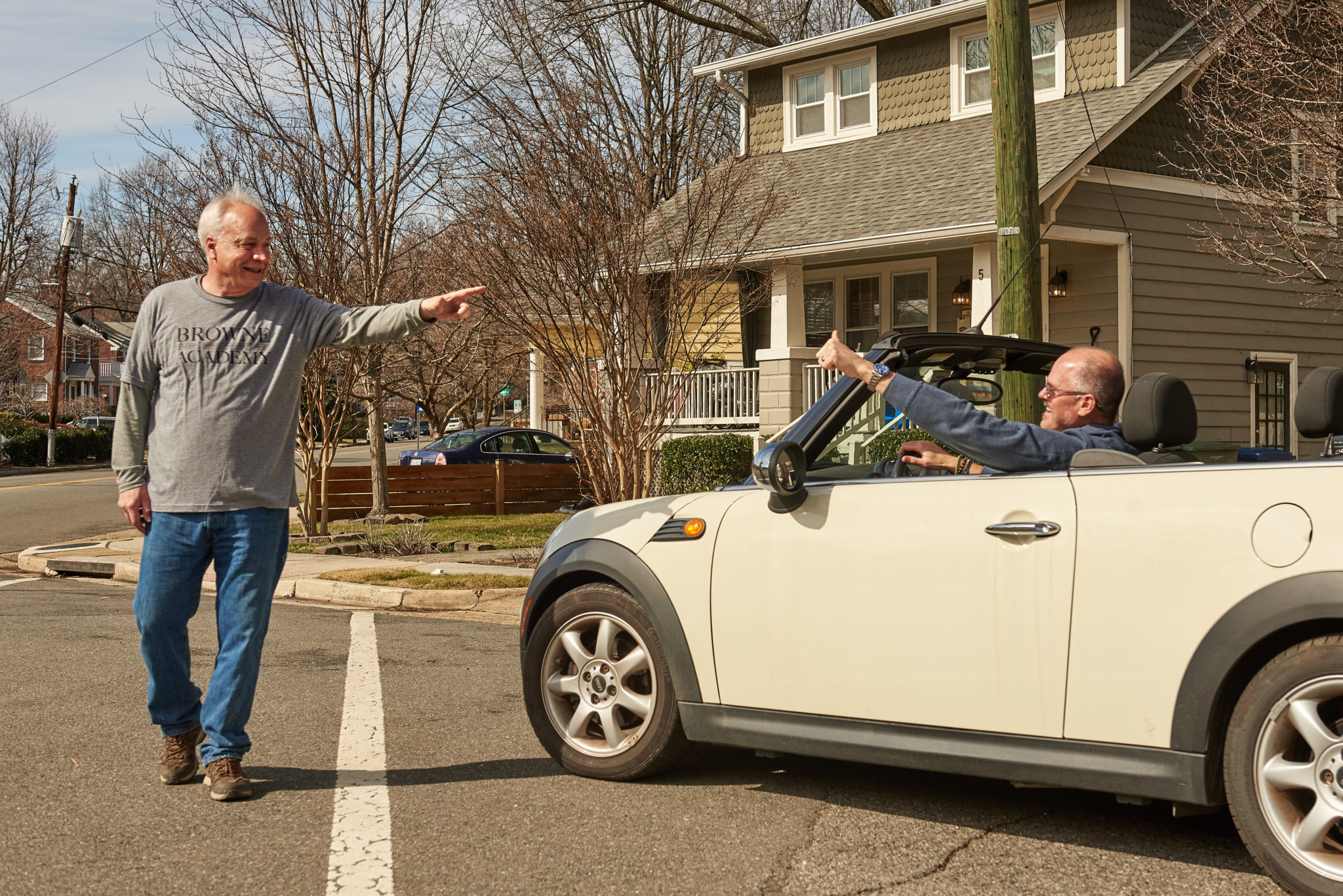 All of those Alexandria residents have felt an impact from the former Sheriff, and they still do so today. Some of them even still address him as sheriff, rolling their windows down and hollering out, "Hey, Sheriff," if they see Lawhorne walk by. He waves jovially in response, reminded of the pride his position afforded, the pride he instilled in those he mentored, in those he promoted, in those he watched grow, in those who became his friends and family.
Family, friendship, and public service: those could be considered the three pillars of Dana Lawhorne the person. He started his career with those values, and he is starting his retirement with the same.
ICYMI: Cora Kelly Assistant Principal Lauren Holthaus Recognized With National Award