Community News
City Declares Third Week in March Essential Workers Week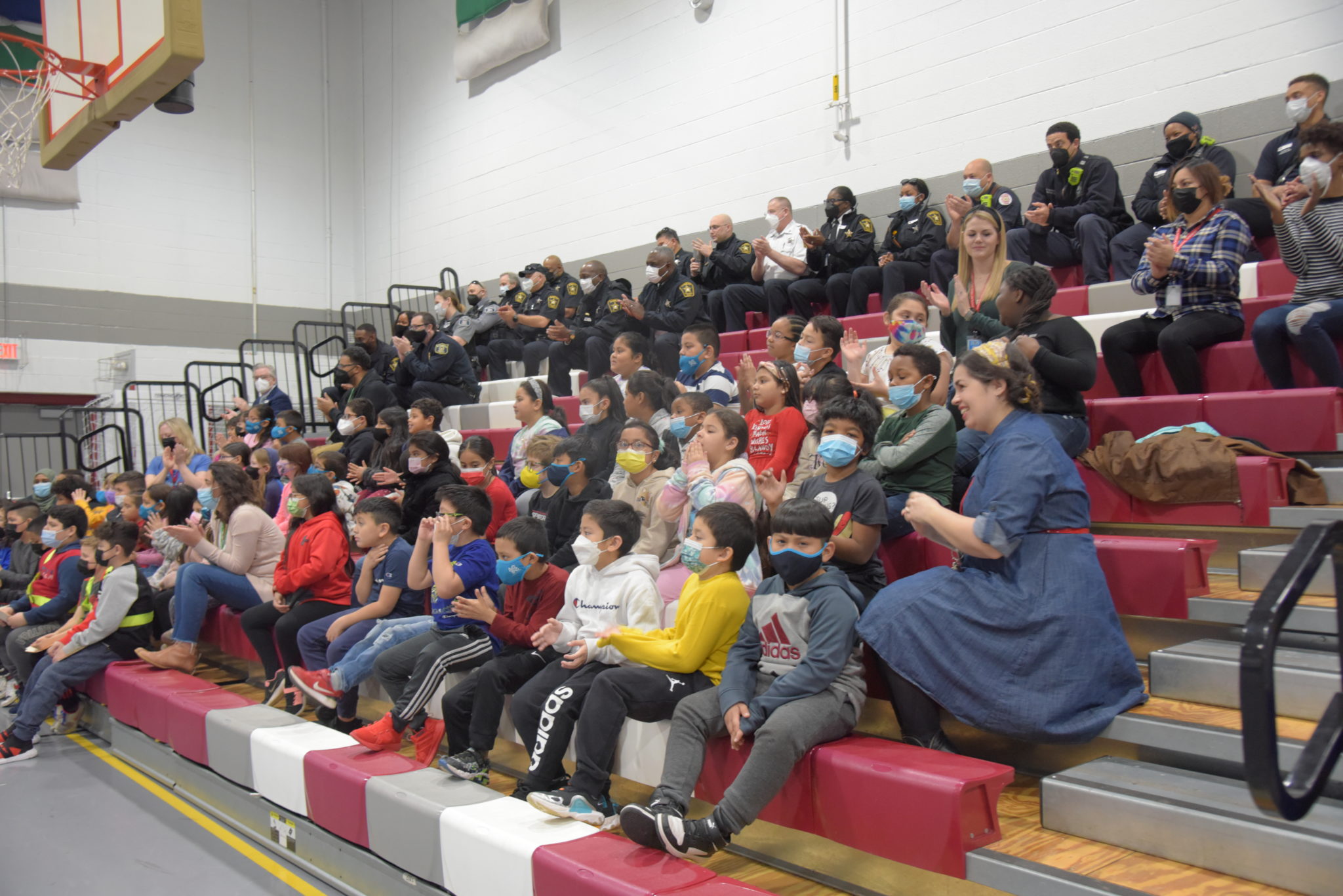 ALEXANDRIA, VA–On Monday, March 14, Mayor Justin Wilson officially recognized the third week in March 2022 as essential workers week. The announcement was made at Cora Kelly School for Math, Science, and Technology, with students, staff, and essential workers present to celebrate.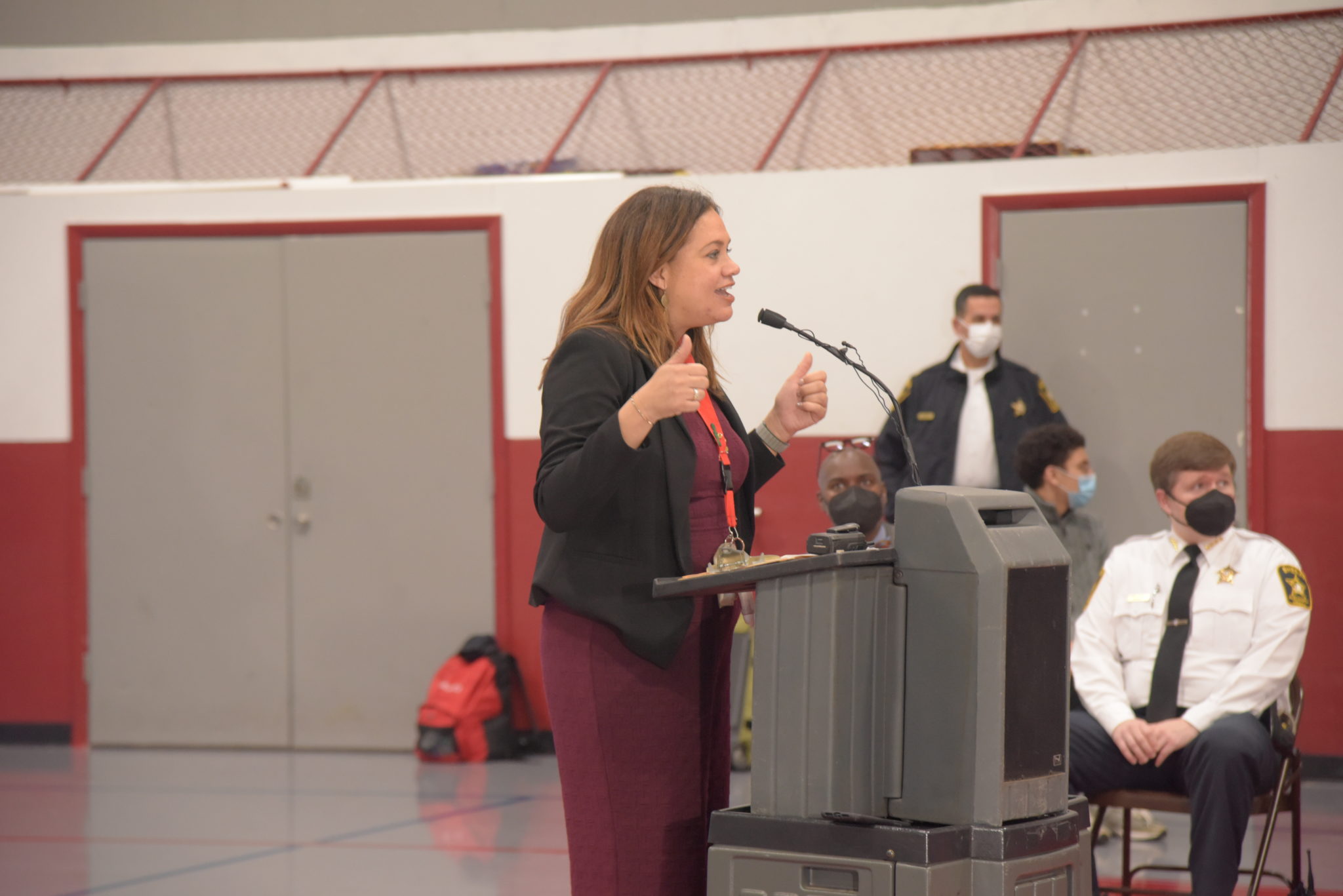 Cora Kelly Principal Jasibi Crews-West began, "I am so excited that we have come together as a school district and a city to celebrate all the people who were here for the whole community during the pandemic.
"Yesterday marked two years since we went through this very intense pandemic, and we have made it through some very interesting times but we wouldn't have made it through without all the people you see here."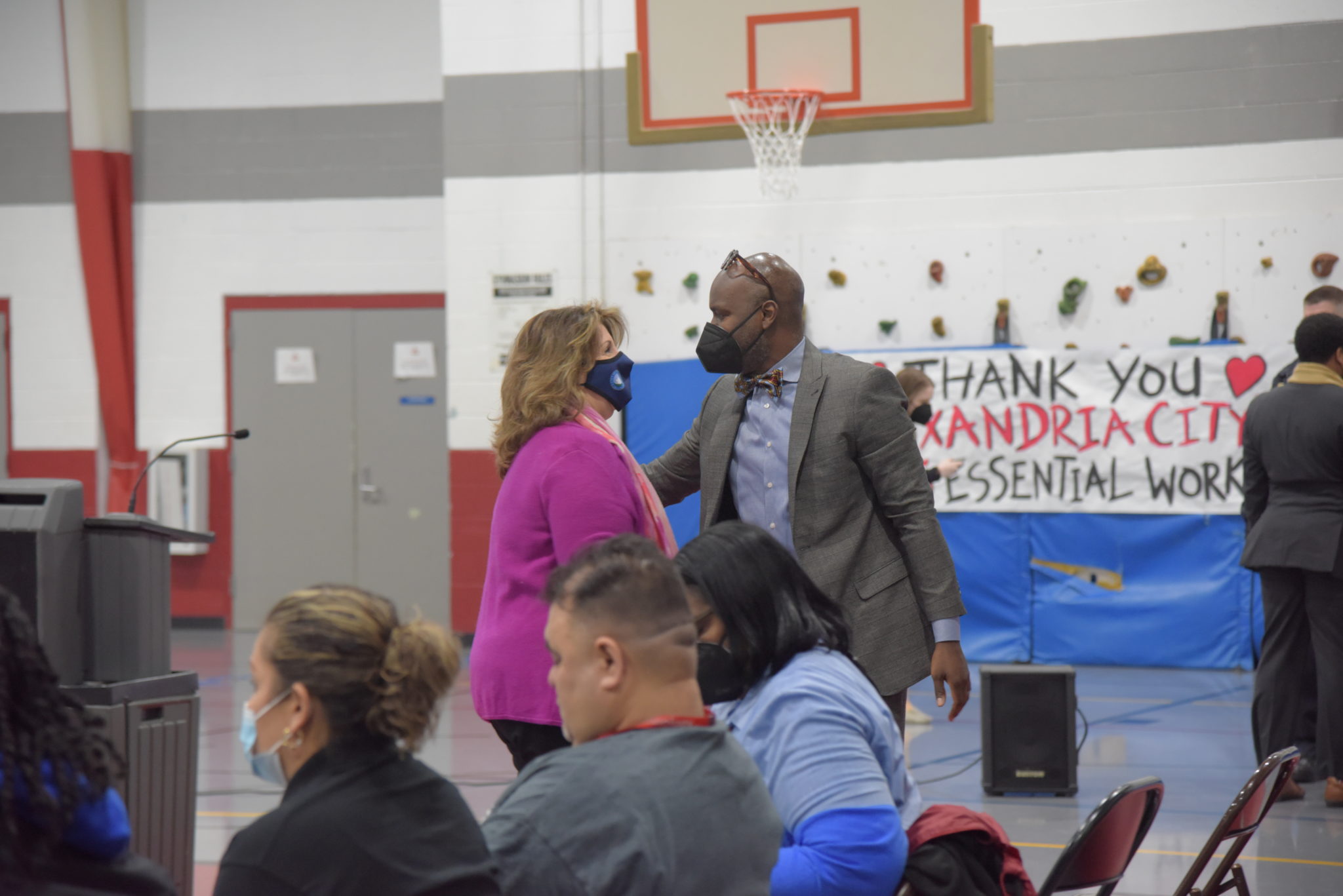 Essential workers from several of Alexandria's divisions attended, greeting the children and saying a few words. Among those who spoke included Sheriff Sean Casey, Fire Department Chief Corey Smedley, as well as ACPS Superintendent Dr. Gregory C. Hutchings Jr., and Vice Mayor Amy Jackson.
Each department was honored with kind words, a certificate, and notes from students for their tireless safety efforts.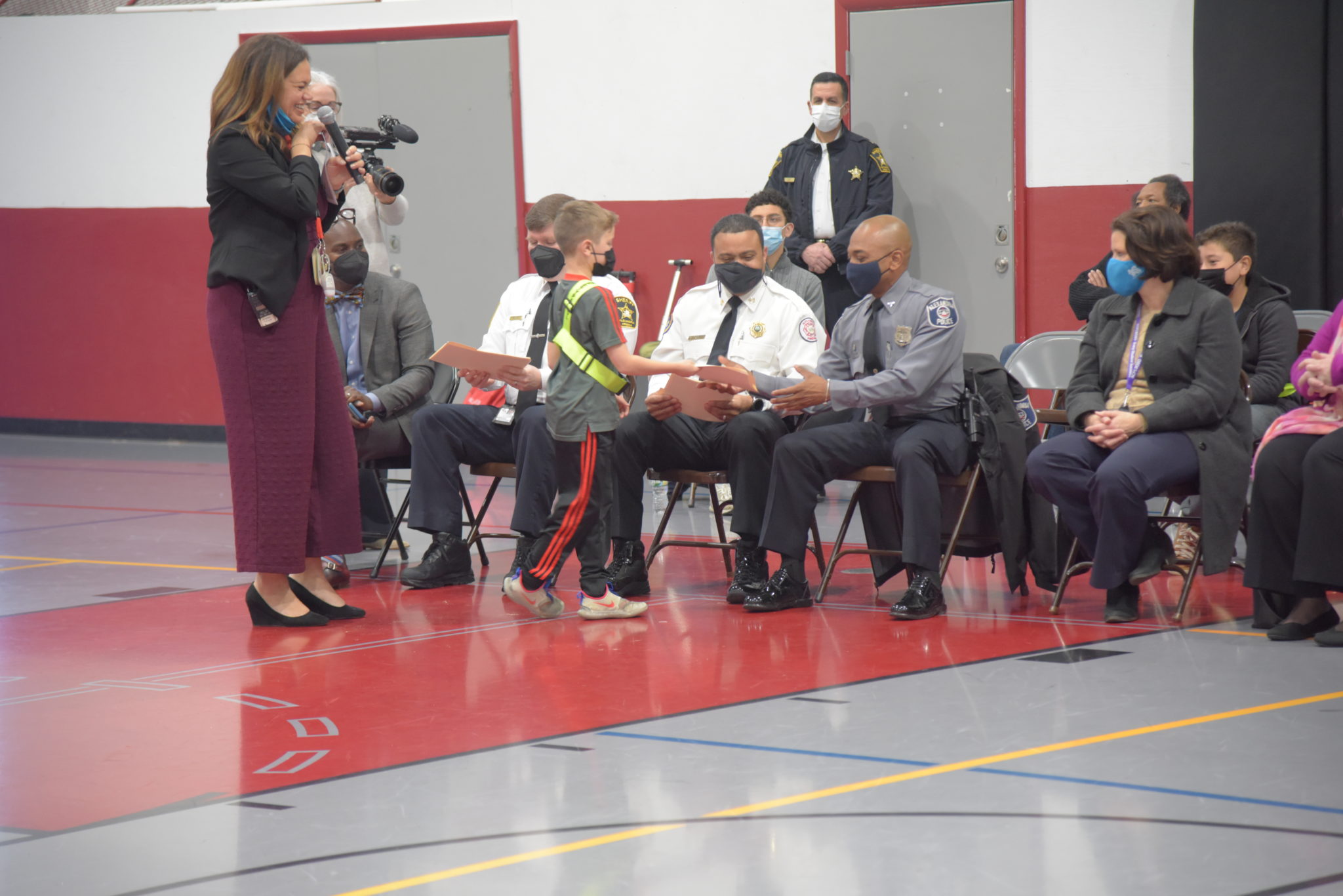 Principal Crews-West continued, "Staff members and first responders were here every day, tending fires, teaching students, learning and then teaching Zoom. Cafeteria staff was here distributing food; there was never a point when our community did not receive food or learning materials. Teachers made unit bags; that took a big team. That is why we are celebrating our essential works. In my opinion, you are not just essential workers, you are extraordinary workers."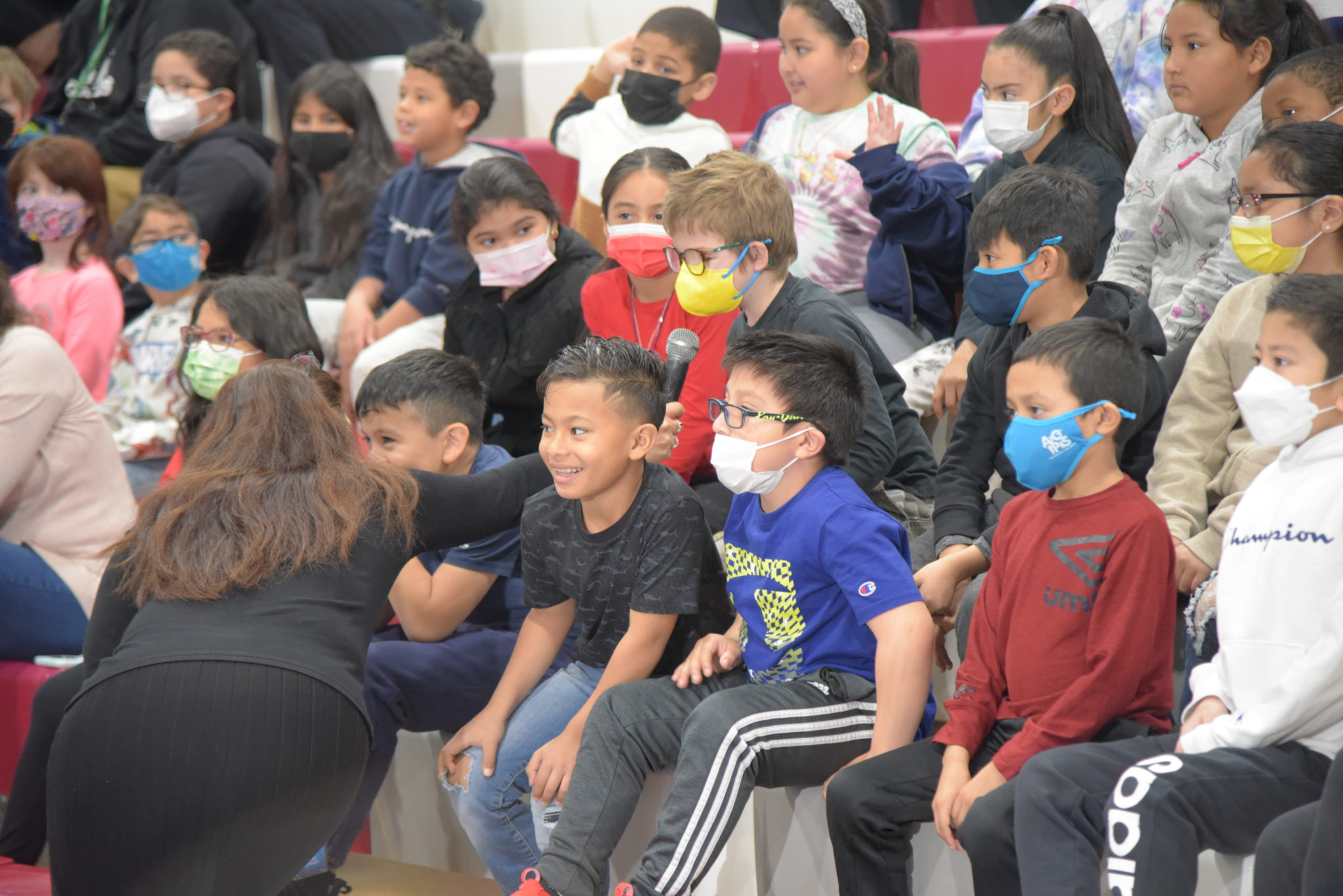 The students then had the chance to ask questions to the first responders and essential workers. One of them asked about whether the police officers could provide toys for them, another asked if they help the community and how they do so, yet another asked what specifically the Sheriff's Department does. Questions were answered with candor and poise by these community leaders, explaining the training they go through, the training they administer, and the steps they take each and every day to ensure community safety.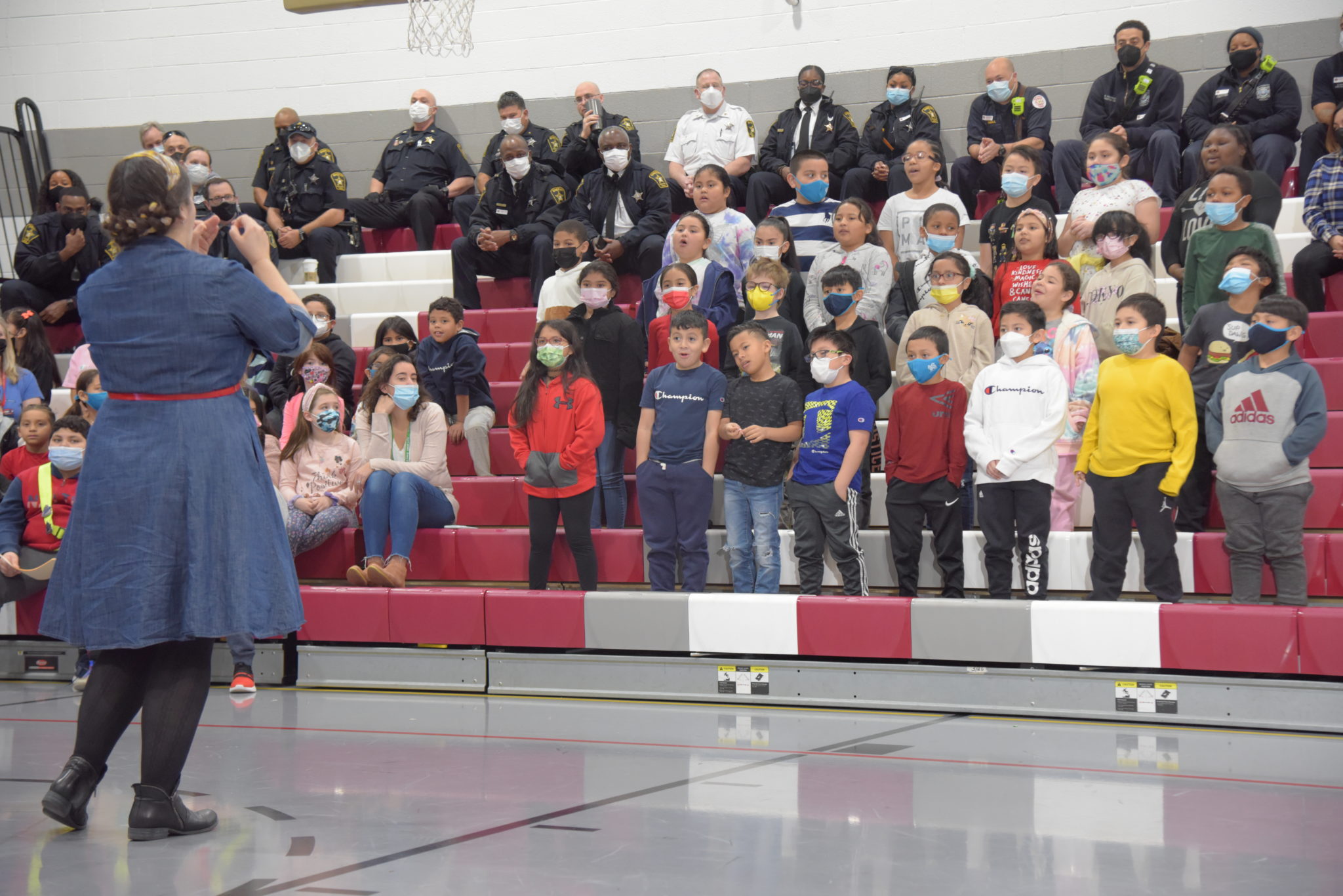 The celebration concluded with a thank-you song by the third graders. Then the classes were led outside to get a look inside the fire engines and police vehicles. Some got to sound the sirens, others got to try on Kevlar vests, others were simply in awe of the official vehicles.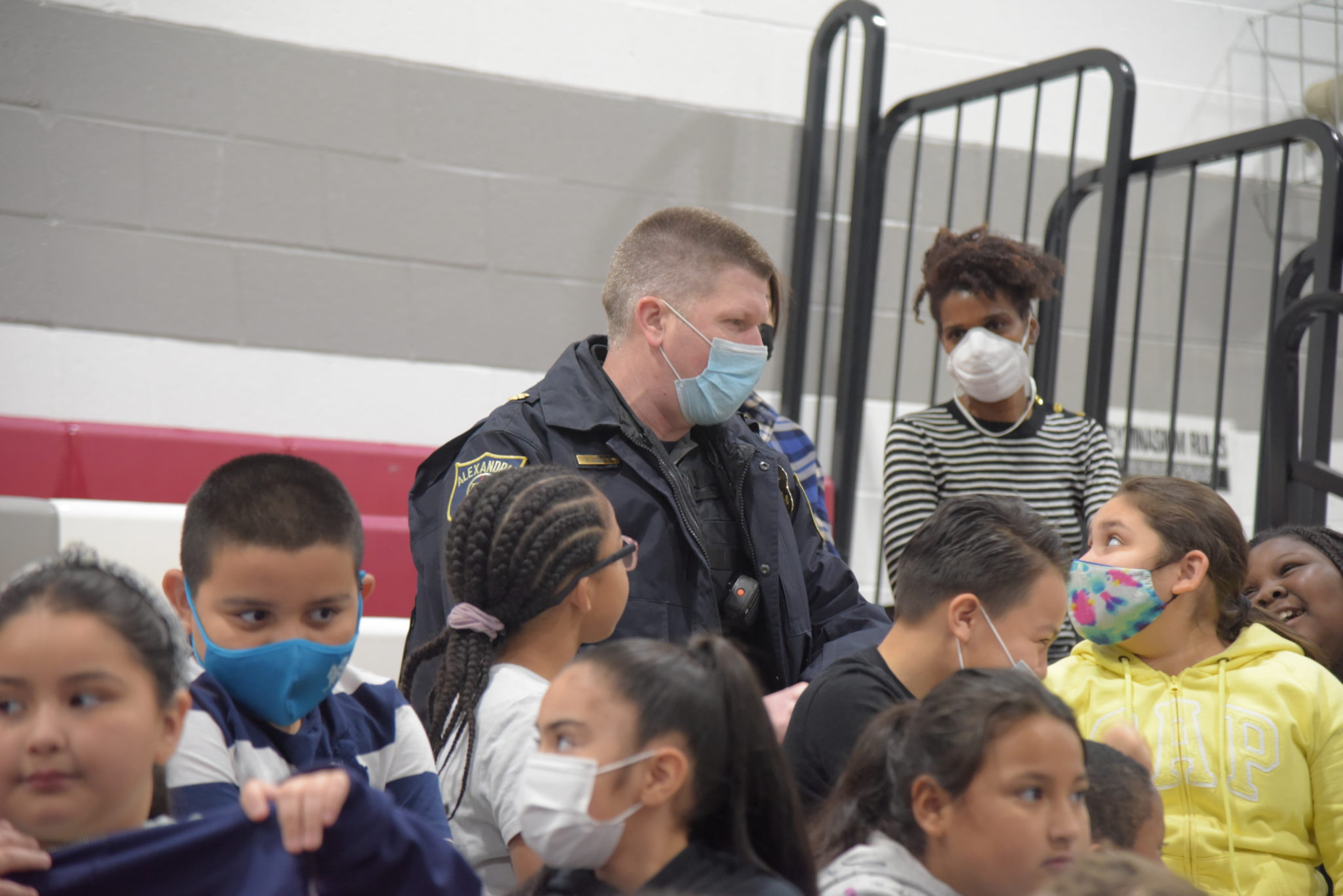 Upon receiving this honor, Acting Assistant Police Chief Dennis Andreas stated, "It means the world to us and our department. We don't do it for gratitude, but we are very appreciative of the efforts from the staff and the kids here at the school. We do work every day to serve the community, and we do appreciate all that they do for us, the same way that we do for them."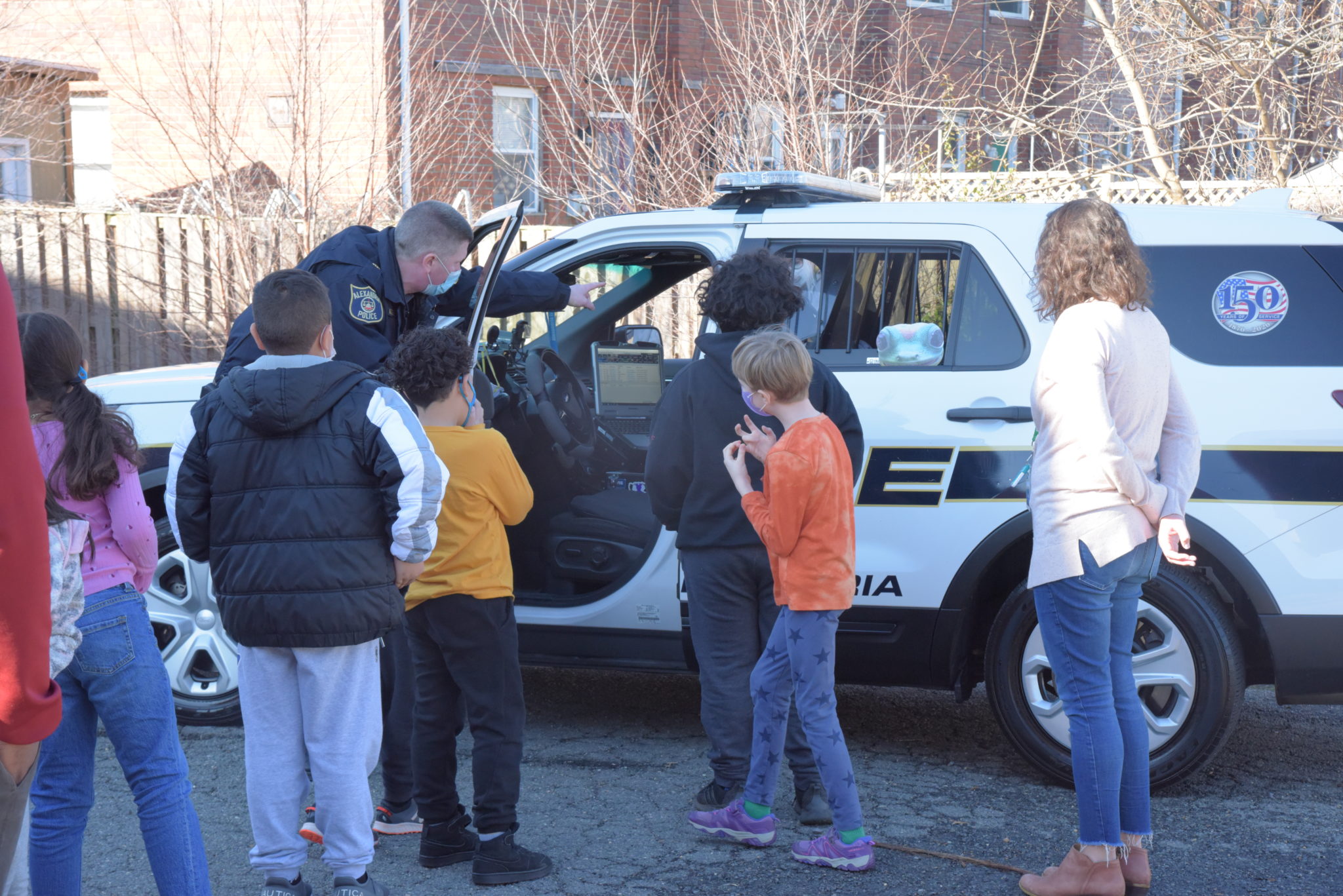 When he witnessed the children's excitement and engagement with the first responders, he noted, "It's great to see the engagement of the kids. We deal in different places in the city, so it is always good to come back and to be able to see the kids and share what we do with them on a daily basis."
Events will continue throughout the week to honor essential workers and teach students about the people who have protected them for the last two year and continue to do so.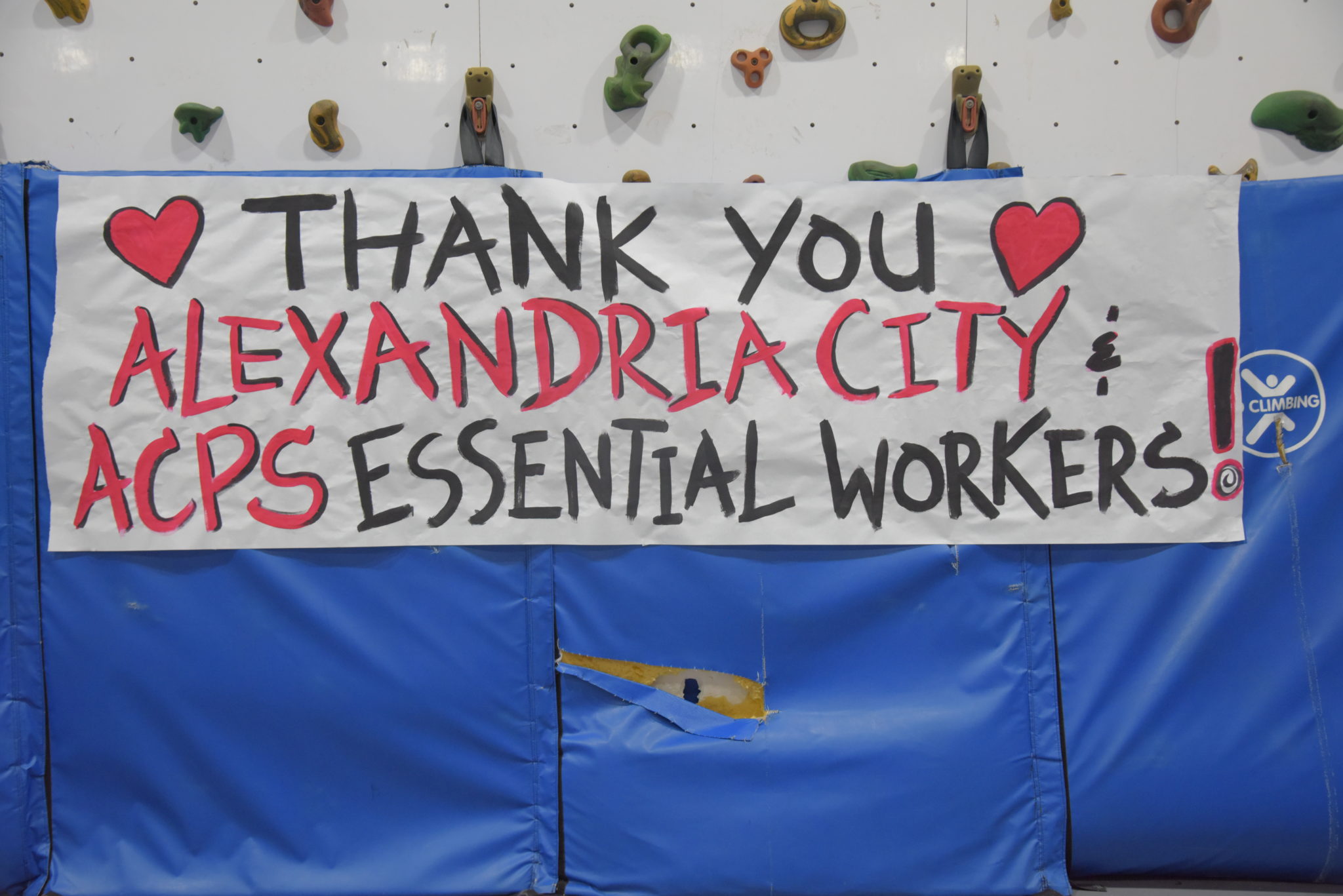 For more information, visit acps.k12.va.us.