Mount Vernon
Pets
Celebrate Sunday with Your Pets During Ides of Bark Dog Festival at Grist Mill Park
Event is March 27 from 1-4 p.m. Free admittance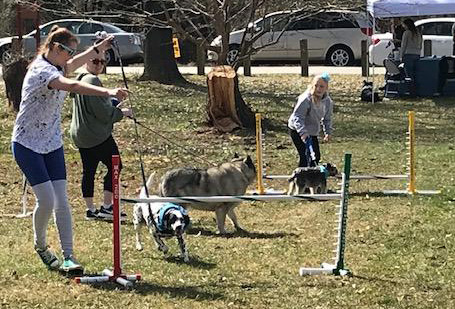 ALEXANDRIA, VA – Mount Vernon goes to the dogs on Sunday when Grist Mill Park is turned over to dog lovers and their pets at the annual Ides of Bark Dog Festival from 1 to 4 p.m.
The free event features prizes, food and fun for the whole family including demonstrations by the Fairfax County Police Department's K-9 unit.
Vendors will be selling all things dog-related. Pet First Aid/CPR demonstrations and health ssessments will be offered every half hour by Pet Tech instructors. And dog licenses can be purchased from Fairfax County for $10 with proof of rabies vaccination.
Grist Mill Park is located at 4710 Mt. Vernon Memorial Highway. Leashed dogs are welcome and may enjoy off-leash time at the enclosed dog park during the event.
The event is sponsored by the office of Mount Vernon District Supervisor Dan Storck, the Fairfax County Park Foundation and the Fairfax County Park Authority.
For more information, contact FCPA's Public Information Office at 703-324-8662 or via [email protected].